Pred kratkim sem obiskala Arboretum v Volčjem Potoku. Zelo prijetno je preživeti dan v čudovitem okolju raznovrstnih dreves, urejenih nasadov cvetja, jezer in petja ptičkov, ki so zagotovo veseli raznolike flore v tem parku. Obiskala sem tudi razstavo orhidej osupljive lepote v majhnem rastlinjaku s tropsko klimo. Ker sem imela pri sebi pametni telefon, sem lahko posnela cvetoče lepotice.
Ko vstopimo v rastlinjak, nas pozdravi nekakšna mehka, topla in nežna energija cvetlic, za katero menim, da je čustvena inteligenca ali čuteča energija rastlin.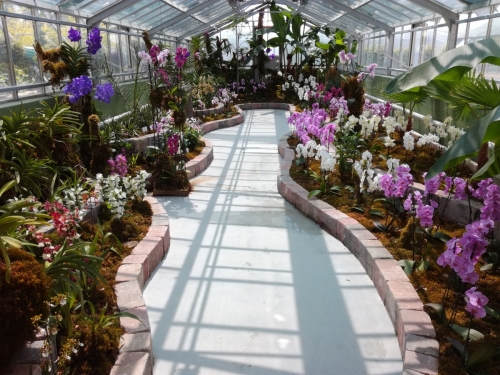 Mati narava ima v sebi božansko inteligenco in med njenimi darovi so tudi rastline, med katerimi imajo mnoge zdravilne lastnosti za naše fizično, pa tudi čustveno telo. Na tem temeljijo Bachove cvetne esence, ki zdravijo naše čustvene pomanjkljivosti in pomagajo, da se izrazijo vrline naše duše v bolj popolni obliki. Cvetlice na nas vplivajo s svojo omamno aromo, lepoto oblike, mavričnimi barvami in samo energijo, ki jo oddajajo.
Stoletja dolgo rastline pomagajo duhovnim iskalcem pri izvajanju meditacije. To so raznovrstna kadila, sandalovina, vrtnica, ylang ylang in druge esence, ki umirjajo um in čustva. S svojo subtilno energijo delujejo na višjem, metafizičnem nivoju bivanja. Orhideje slovijo po svoji estetski lepoti, ki krasi človekovo bivalno okolje. A orhideje niso le lepe, temveč imajo nekatere vrste tudi zdravilne lastnosti.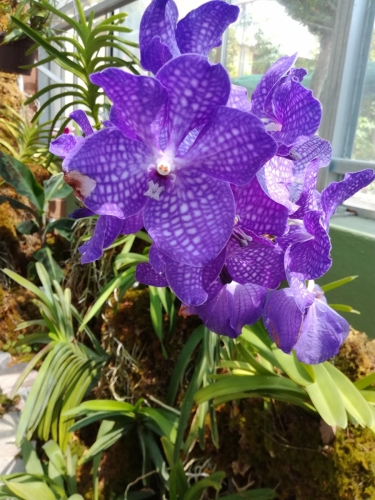 Cesar Chen Nung, ki je znan kot oče kitajske medicine, je v svojih knjigah o zdravilstvu omenil tudi orhideje. To nam daje vedeti, da Kitajci že skoraj 5000 let orhideje uporabljajo v tradicionalni medicini in sicer najbolj pogosto v obliki orhidejinega čaja. Ta naj bi pomagal pri zdravljenju raka, izboljšal naj bi vid in krepil imunski sistem.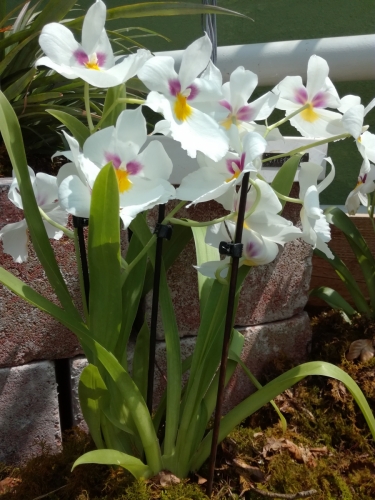 V Turčiji, Savdski Arabiji, Siriji in Iranu iz orhidej izdelujejo pijačo *salep*. za katero verujejo, da deluje zdravilno pri oboljenju grla. Stari Azteki pa so pili mešanico vanilija orhideje in čokolade za povečanje fizične moči.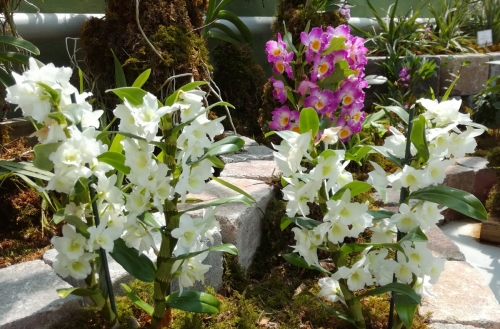 Na Japonskem so orhideje zelo cenili v kulturi samurajev. Potovali so daleč od doma v iskanju drobnih cvetov, ki so jih nato predstavili na cesarskem dvoru, kot znamenje svojega poguma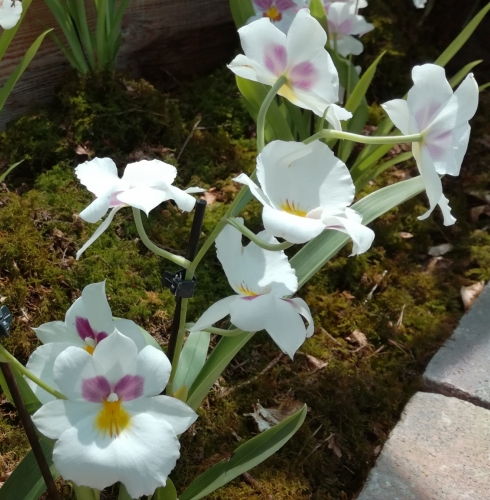 Orhideje imajo prefinjeno in delikatno lepoto. V primerjavi z drugimi rožami imajo bolj pravilne geometrične oblike. So elegantne in eksotične, in kot take v človeku spodbujajo občutke lepote in nedolžnosti. Njihovi razkošni cvetovi se lahko obračajo, nagibajo in plezajo v iskanju sončne svetlobe. Vendar pa ne zdržijo na soncu, saj ne prenašajo vročine direktnih sončnih žarkov.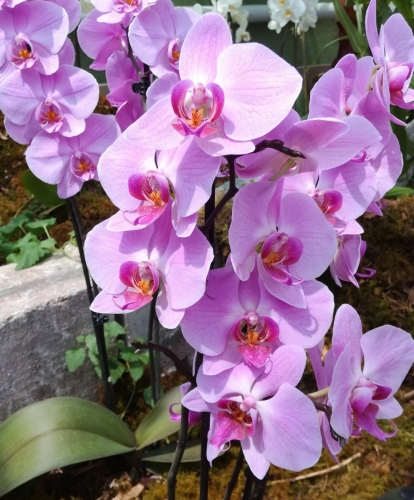 Tudi indijska medicina Ayurveda uporablja približno 50 vrst orhidej, ki jih imenuje z imeni, kot so: campa, kundalin, gandari, mahapuspa itd...Uporabljajo jih za zdravljenje ran, zmanjševanje bolečin, znane pa so tudi kot spodbujevalke spolne želje. V Indiji raste kar 1230 vrst orhidej, iz ene vrste celo pridobivajo aromatični vanilin. Nekatere vrste imajo proti mikrobno delovanje in različne fito-kemikalije, ki pomagajo pri mnogih boleznih. So antioksidanti, ki pomirjajo vnetja, varujejo jetra in zdravijo artritis, gastritis in depresijo.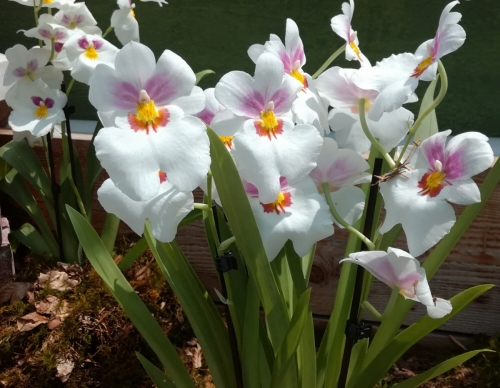 Beseda **orhideja** prihaja iz grške besede **orchis**, ki pomeni testise, kajti v grčiji so orhideje cenili predvsem kot afrodizijak.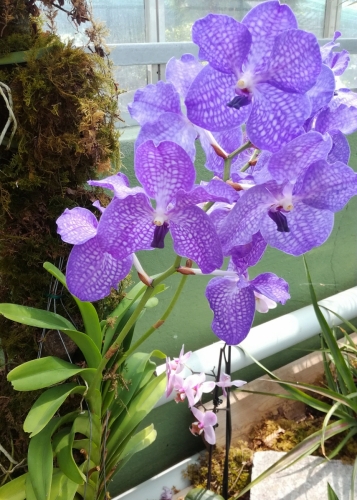 V psihološkem smislu so orhideje simbol ljubezni, naklonjenosti in lepih čustev. Spodbujajo nas k doseganju presežkov, naših najvišjih ciljev, popolnosti in harmonične lepote. Tudi čutnost išče višave, a ostati mora pod nadzorom, da ne preraste v odvisnost.