Objavil/a
Sas Vnv
, dne 2021-05-03 ob 19:39:22
ZGODOVINSKA SODBA VIŠJEGA SODIŠČA V KOPRU!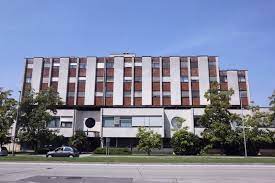 ***
KONČNO !!!
TO DOPOVEDUJEM, DAN ZA DNEM, ŽE ENO LETO!!!
V pravu "domneve" nimajo kaj iskati, na temelju "domnev" in napačno spisanih pravnih predpisov se LJUDI NE SME KAZNOVATI!!
***
GLOBOK PRIKLON IN POKLON VIŠJEMU SODIŠČU V KOPRU!!
Ki je storilo, kar bi Ustavno sodišče MORALO storiti že zdavnaj!!
***
Vljudno predlagam, da tisti, ki to lahko storite, v znak veselja, radosti in spoštovanja, ker v SLOVENIJI ŠE IMAMO SODNO VEJO OBLASTI, VREDNO TEGA IMENA, SIMBOLIČNO ODNESETE CVETJE PRED VHOD SODIŠČA. JAZ GA BOM.
***
Vsi, ki ste bili iz tega naslova (nenošenje obrazne maske) kaznovani /oglobljeni, lahko (tudi to trobim že ves čas) zahtevate od države vračilo plačane globe, ker ste plačali nekaj, kar niste bili dolžni plačati, tega pa pravno niste vedeli – to pravno veste zdaj. Globe iz tega naslova (zaradi nenošenja maske) so NIČNE, ker TO NI PREKRŠEK!!
***
Kot ponavljam in ponavljam ves čas: če to izrecno ne piše v zakonu, ni mogoče kar DOMNEVATI, da je maska zadeva gibanja in da je gibanje brez maske prepovedano!!!
***
Zato sem od ustavnega sodišča terjal, da to ali takoj razveljavi ali pa do končne odločitve to zadrži.
ONI PA NIČ!
***
Citiram zadnji del sodbe:
"7. V tej zadevi pa je odločilno drugo vprašanje, to je, ali dopolnilna norma, kakršna je predpisana, res le dopolnjuje blanketno normo 2. točke prvega odstavka 39. člena ZNB, ali pa presega napotitev iz te norme. Če presega napotitev, prekršek v zakonu ni določen, in pogoj za kaznovanje iz 2. člena ZP-1 ni izpolnjen. Namen zahteve po določnosti v materialnem pravu prekrškov je namreč preprečiti uporabo državnega kaznovalnega sankcioniranja v situacijah, ki ne bi bile točno opredeljene1. V predmetni zadevi je šlo za neuporabo zaščitne maske na odprtem javnem prostoru. Vprašanje, ki terja odgovor sodišča je, ali je mogoče kršitev zapovedi obvezne uporabe zaščitnih mask razumeti kot prekršek po 14. točki prvega odstavka 57. člena ZP-1 (da je z obvezno uporabo zaščitnih mask dejansko predpisana omejitev gibanja osebam, ki zaščitne maske nimajo), ali pa bi tako razumevanje zahtevalo razširjajočo razlago, ki v prekrškovnem pravu ni dopustna. Za odgovor zgolj sklicevanje v preambuli Odloka na 2. točko prvega odstavka 39. člena ZNB ne zadošča. Navsezadnje je že Vlada poleg predmetnega odloka sprejela tudi Odlok o začasni delni omejitvi gibanja ljudi in prepovedi zbiranja ljudi zaradi preprečevanja okužb s SARS-CoV-2 in se ni odločila za urejanje zaščitnih ukrepov (uporaba mask, razkuževanje) v odloku o omejitvah gibanja. Prav tako se Vlada v Odloku ni odločila za uporabo besedne zveze "prepove se gibanje osebam, ki ne uporabljajo zaščitnih mask, na odprtih javnih prostorih" ali "na odprtih javnih prostorih se lahko gibljejo samo osebe, ki uporabljajo zaščitne maske". Podobnih primerov, ko je določena na primer obvezna uporaba varnostnih pasov med vožnjo ali obvezna uporaba čelad na gradbiščih, ne razlagamo kot poseg v svobodo gibanja, zato po prepričanju pritožbenega sodišča nič drugače ne velja tudi za obvezno nošenje zaščitnih mask. Razlaga, da gre pri obvezni uporabi zaščitnih mask za omejitev gibanja, je zato po prepričanju pritožbenega sodišča, preširoka. To pa pomeni, da predpis, ki določa obvezno uporabo zaščitnih mask, ni bil izdan v okviru napotitve iz 39. člena ZNB in v posledici ne gre za prekršek iz 14. točke prvega odstavka 57. člena ZNB.
8. Ker kršitev pravil o uporabi mask v nobenem predpisu ni določena kot prekršek, je moralo pritožbeno sodišče ob reševanju pritožbe že po uradni dolžnosti sodbo spremeniti, tako da se zahtevi za sodno varstvo ugodi in se postopek o prekršku ustavi, ker očitano dejanje ni prekršek (deveti odstavek 163. člena ZP-1)."
***
KONČNO!!
***
NE SAMO TA MINISTER IN TA DRUGI MINISTER, TA VLADA BI MORALA ŠE TA VEČER NEMUDOMA ODSTOPITI!!
***
Opozicija, kaj boste storili?
***
Mi državljani in državljanke gremo dalje!
***
Povezava do sodbe Višjega sodišča v Kopru: