Objavil/a
Sas Vnv
, dne 2021-09-14 ob 11:38:02
Vladni odlok o izpolnjevanju pogoja PCT je nezakonit in protiustaven, trdijo v Civilni iniciativi slovenskih pravnikov
CISP – Civilna iniciativa slovenskih pravnikov je včeraj na svoji spletni strani objavila Pravno mnenje glede PCT. V njem je v 7. točkah zapisala, da pravna podlaga za vladni odlok o PCT ne obstaja, zato je odlok nezakonit in protiustaven.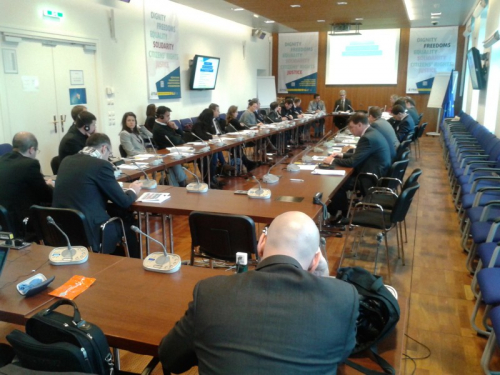 posvet pravnikov - simbolična slika
Pri portalu Pravda.si vam v skrajšani obliki predstavljamo ključna dejstva iz pravnega mnenja CISP – Civilne iniciative slovenskih pravnikov. Vladni odlok je protiustaven in protizakonit, saj temelji na določbah 2. odstavka 31. člena Zakona o nalezljivih boleznih (ZNB), tretji alineji 1. odstavka 32.člena, prvem odstavku 39. člena in 1. odstavku 9. člena ZNB.
31. in 32. člen ZNB govorita le o USMERJENIH pregledih objektov, prostorov, predmetov in oseb ter odvzemu materiala za usmerjeno laboratorijsko analizo. Usmerjen pregled in odvzem (biološkega) materiala pomeni, da se pregleda in odvzame material za analizo le v primeru, kadar so podani znaki, ki kažejo na sum okužbe z neko nalezljivo boleznijo. ZNB med posebnimi in splošnimi ukrepi ne govori o vsesplošnih testiranjih vseh oseb, torej tudi zdravih oseb brez znakov okužbe, kot neke vrste presejalni metodi, ampak samo o USMERJENIH pregledih in odvzemih biološkega materiala, kar pomeni, da govori samo o osebah, ki kažejo znake okužbe oz. bi se kakorkoli sumilo, da so lahko kužne in prenašalci nalezljive bolezni.
Med ukrepi, ki jih vsebuje 1. odstavek 39. člena ZNB, na katerega se odlok prav tako sklicuje, ni predvideno izpolnjevanje kakršnihkoli 'PCT pogojev' ali obveznega testiranja oz. odvzema biološkega materiala. Ukrepi, ki bi se jih delodajalec za izvrševanje 1. odst. 39. člena (relevantna je le 3. alineja) lahko poslužil, so kvečjemu delo od doma, večizmensko delo ali kakršenkoli drug soroden ukrep, s katerim bi se doseglo, da se na manjši površini ne zadržuje ali zbira preveč oseb naenkrat.
1. odstavek 9. člena ZNB nikakor ne more biti ustrezna zakonska podlaga za zahtevo za izpolnjevanje PCT pogoja oz. za obvezno (samo)testiranje, saj govori le o obveznosti delodajalca, da zagotavlja zdravstveno ustreznost pitne vode, kakovost zraka v zaprtih prostorih, sanitarno tehnično in higiensko vzdrževanje javnih objektov ter ustrezno ravnanje z odpadki.
Ustrezne zakonske podlage v RS za siljenje v obvezno (samo)testiranje ZDRAVIH oseb, ki ne kažejo znakov okužbe, torej NI. To pomeni, da je vladni odlok nedvomno protizakonit!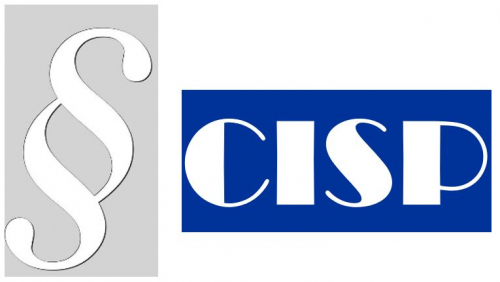 logo Civilne iniciative slovenskih pravnikov
Zahteva delodajalca za obvezno (samo)testiranje zaposlenih, predstavlja grob poseg v temeljne človekove pravice in svoboščine, ki jih zagotavlja vsem državljanom Ustava RS in tudi razne mednarodne konvencije (Helsinška deklaracija, Oviedska konvencija, Nurnberški kodeks, Evropska konvencija o človekovih pravicah in svoboščinah). Testiranje zaposlenega z hitrim antigenskim testom ali PCR testom predstavlja medicinski poseg v človeško telo, vsi neprostovoljni posegi v telo pa so prepovedani.
Podzakonski akti (kamor spadajo odloki, uredbe in odredbe Vlade) nikoli ne smejo urejati neke tematike mimo zakonov ali v nasprotju z zakoni in Ustavo. S podzakonskim aktom se na novo ne sme določiti nečesa, česar zakon ne predvideva in ne vsebuje, toliko bolj, če gre pri tem za poseg v ustavno ali zakonsko zagotovljene temeljne pravice in svoboščine državljanov.
Izpolnjevanje pogoja cepljenja ali prebolevnosti je osebni podatek, ki ga zaposleni glede na veljavno zakonodajo ni dolžan posredovati delodajalcu. Gre za posebno vrsto t. i. občutljivih osebnih podatkov, ki so po zakonu o varovanju osebnih podatkov najstrožje varovani, zaradi česar gre za hude kršitve določb Zakona o varstvu osebnih podatkov (ZVOP-1).
Iz določb ZDR in ZVZD ne izhaja pogodbena ali zakonska obveznost delavca, da bi bil dolžan delodajalcu oz. njegovi pooblaščeni osebi izkazovati podatke o svojem zdravstvenem stanju oziroma se moral podvreči obveznim testiranjem, ki niso povezana s samim delom. Morebitna okužba s SARS-Cov-2 ni tveganje ali psihofizično stanje delavca, ki bi izhajalo iz samega dela ali delovnega mesta in ni povezano s samo naravo dela. Zato za te okužbe in sume na okužbo ni in ne more biti pristojen delodajalec ali z njegove strani pooblaščena oseba oz. izvajalec varstva in zdravja pri delu, temveč je za to lahko pristojen le osebni zdravnik zaposlenega. Zato tudi zavrnitev (samo)testiranja na SARS-Cov-2 s strani zaposlenega NE predstavlja kršitve določb ZDR, določb ZVZD in niti pogodbe o zaposlitvi in ne predstavlja neizpolnjevanja delovne obveznosti s strani delavca.
Prisilno testiranje s PCR, hitrimi in vsemi ostalimi testi, izvedeno v nasprotju z voljo preiskovanca, predstavlja prisilen, protipraven, medicinsko neindiciran in strokovno neutemeljen poseg v telo, ob hkratni grožnji glede delovnopravnih postopkov zoper osebo, ki se takšnemu posegu ne bi podredila, pa pomeni tudi druge, kršitve ustave, zakonov in mednarodnih konvencij.
Kršeni so 5., 14. do 18., 34., 35., 38., 39., 41., 44., 45., 46., 49., 51., 63., in 72. člen Ustave RS, zagotovo tudi 6., 8. in 13. člen Zakona o varstvu osebnih podatkov ter 2., 4., 11., 12. in drugi členi Zakona o varstvu pred diskriminacijo.
Vard Lipovšek, 14. kimavec 2021