Objavil/a
Sas Vnv
, dne 2021-10-22 ob 19:54:57
Prijatelj Sergio je odšel. DOVOLJ!!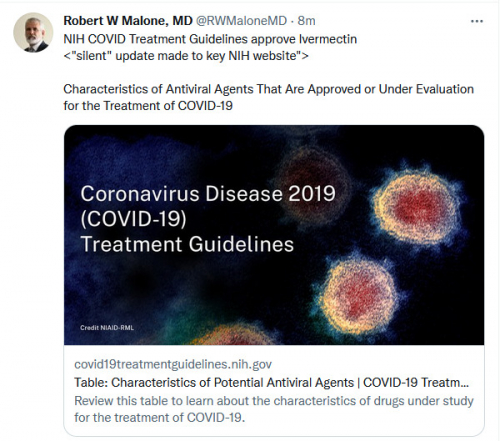 Pred njim je odšel someščan. Utelešenje zdravja. Po cepljenju. Zaradi cepiva – ki to ni.
Uradno? Nepojasnjeno.
Pred njim… Zgodba za zgodbo, primer za primerom. V svetu. V Evropi. V Sloveniji.
Njegova žena se je rešila. Dobesedno. Ni dovolila priklopa na respirator. Po enem dnevu je odšla domov, vztrajala je in vztrajala. Po tretjem dnevu in … je bila dobro, zdrava.
Sergio je bil vmes že priključen. Samo priključen. Odrezan. Izoliran. Zaprt. Nedostopen. Potem intubiran. Samo intubiran. Do današnje noči.
Pred dnevi mi je pisal oče mladoletnice. Zbolela je. Očitno za hujšim prehladom, obliko gripe. Šla sta, ponoči, na urgenco. Ob ugotoviti, da jo želijo zapreti na covid oddelek se je močno razburil, razjezil. Rečenu mu je bilo, po neki hitri in domnevni diagnostiki, ki to ni bila, da hčerke verjetno ne bo več nazaj domov. Še bolj se je razjezil in hčerko odpeljal domov, v domačo oskrbo. Uspelo mu je. Vsakemu ne uspe. Vem, Iz pisem. Odpeljal jo je v domačo oskrbo – z zdravili. Po nekaj dneh je bilo hčerkino zdravje bistveno boljše. Danes je zdrava. Oba sta zdrava. Vsi v družini so danes zdravi.
Ponovim: bilo mu je rečeno, da hčerke verjetno ne bo več domov – zaradi covida.
Da bom tiho? Se hecate?
Datum spodnjega pisma? 26. marec 2021!
Date: V pet., 26. mar. 2021 ob 06:44
Subject: Včeraj pred lekarno Kobarid – zgodnje zdravljenje C19, protokoli, zdravila
To: <danijel.krivec@dz-rs.si>
Cc: <alojz.kovsca@ds-rs.si>, Tajništvo <tajnistvo@sds.si>
Spoštovani gospod Krivec,
po včerajšnjem kratkem pogovoru pred lekarno v Kobaridu sem si vzel dan premisleka, kako naj vam napišem, ker je nadaljevanje najpomembnejša tema tega trenutka. Problem je, ker je celotna zgodba tako kompleksna, da bi rabila knjigo.
Kje je bistvo? V pravilnih protokolih zdravljenja. Trenutno veljavni pri nas in na večini Zahoda je takšen, da bolnike, ki so potrjeni s PCR testom, brez kakršnekoli terapije in zdravil pošljejo domov v karanteno in jim naročijo, naj pokličejo reševalce, če se jim bo zdravstveno stanje čez nekaj dni poslabšalo. To je napaka, saj vemo, da bo približno 10% vseh teh naposled pristalo v bolnišnici, vsak petdeseti pa bo naposled umrl (imamo cca. 2% CFR – case-fatality ratio).
Število hospitalizacij in naposled tudi umrlih se da znižati za najmanj en velikostni razred (za 90% in več) s protokoli zgodnjega zdravljenja, ki jih uporablja vedno več držav po svetu. Z zdravljenjem je treba začeti takoj, že izvenbolnišnično, takoj po pozitivnem testu. Na prvi povezavi, prosim, preberite, kako to počnejo v Indiji. Njihov pristop je popolnoma pravilen, naš je napačen! Takega imajo že od lanskega poletja. Bolezen je potrebno agresivno napasti in premagati v najzgodnejši, t.i. viralni fazi, že v prvem tednu simptomov, in ne čakati, da se razvije naprej v bakterijsko pljučnico, ki vodi v hospitalizacije in smrti. To je tudi najceneje, zdravila za njihov protokol zgodnjega zdravljenja menda stanejo le dva dolarja.
https://www.hindustantimes.com/lifestyle/brunch/a-crown-of-care-during-covid-101615047368077.html
https://covexit.com/did-you-hear-about-the-ziverdo-therapy-for-covid-19/
V teh protokolih ni le eno zdravilo, ker nikdar ne bomo imeli t.i. silver bullet le enega za vse naloge. V vseh je kombinacija večih zdravil, ki imajo vsako svojo vlogo in nalogo:- proti razmnoževanju virusa,- protivnetno zaradi odziva imunskega sistema,- antibiotik, ki blokira razvoj v bakterijsko pljučnico,- cink (ta preprečuje razmnoževanje virusa v celicah),- cinkov ionofor, ki spravi cink skozi celično membrano v celice,- antikoagulant (krvni strdki so velik ubijalec),- vitamini (C in D3).
Protokol I-MASK+ za profilakso in zgodnje zdravljenje C19 je sestavila skupina pod vodstvom prof. dr. Paula Marika, ki slovi tudi po protokolu proti sepsi. Aleš Rozman mi je napisal, da ga pozna že od prej in da uporabljajo njegov protokol proti sepsi. Njihov protokol za profilakso proti C19 ima 6 sestavin, za zgodnje zdravljenje pa 7. Tudi drugi protokoli so podobni (tretji link).
https://covid19criticalcare.com/covid-19-protocols/i-mask-plus-protocol/
https://www.youtube.com/watch?v=xy8XcBodQv0
https://c19protocols.com
Šele tu se lahko začnemo pogovarjati o posameznih zdravilih. Katero je v katerem protokolu najprimernejše za katero nalogo. Zagotovo ste že slišali za hidroksiklorokin (Trump je imel prav, v zgodnjem zdravljenju deluje!), ivermektin, morda še katero. Na povezavah so metaanalize kliničnih raziskav ključnih, skupaj in posamezno.
https://c19early.com
https://ivmmeta.com
https://hcqmeta.com
https://c19pvpi.com
https://c19bromhexine.com
Včeraj, ko sem bil pred vami v lekarni, sem se o tem pogovarjal z lekarnarko in naročal 1% Betadine (povidone iodine), ki že sam v kliničnih raziskavah kaže 85-90% izboljšanje rezultatov, tudi glede smrtnosti. Poglejte smešno ceno. Podobno ima zdravilo Bisolvon (bromhexine), ki je enako dostopen brez recepta. Ko ste vstopili, sva vas oba prepoznala in bila mnenja, da vas je treba nagovoriti, ker imate direkten dostop do gospoda Janše. Mora dobiti te informacije.
https://www.lekarnar.com/izdelki/betadine-raztopina-za-grgranje
Včeraj ste me v nejeveri vprašali, zakaj se teh zdravil množično ne uporablja (resnica: samo na Zahodu se jih ne!), če so res tako učinkovita. Ker so poceni, niso patentirana in bistveno: FDA in EMA imata pri izrednih avtorizacijah (EUA – emergency use authorization) novih cepiv pravni pogoj, ki določa, da je EUA le-teh dovoljen le v primeru, če ni nobene druge POTRJENE uspešne terapije. V priponki sem vam pripel točno ta pogoj s spletnih strani FDA. EMA ima podobno. Vsa ta zdravila, če bi agencije uradno priznale, da delujejo in kako zelo delujejo, pravno ukinjajo, celo prepovedujejo uporabo vseh teh cepiv. Cel sistem je kompromitiran in skorumpiran. Le na Zahodu! Ta zdravila podrejo nekaj 100 milijard USD velik posel s cepivi in končajo epidemijo, ker v zgodnjih terapijah delujejo enako dobro na vse mutacije.
https://www.fda.gov/regulatory-information/search-fda-guidance-documents/emergency-use-authorization-medical-products-and-related-authorities#declaration

Informacije o njih se agresivno cenzurirajo, to počne skupina z orwellovskim imenom Trusted News Initiative (TNI), ki je lani tudi širila fake news okoli Trumpa. Delujejo že od marca lani. Ti so bili Trumpovi največji sovražniki. Tudi nam so!
https://www.bbc.co.uk/mediacentre/latestnews/2020/coronavirus-trusted-news
https://variety.com/2020/biz/news/fake-news-us-presidential-election-1234704593/
https://covexit.com/coordinated-repression-of-early-treatment-of-c-19-explained/
"The partners currently within the TNI are: AP, AFP; BBC, CBC/Radio-Canada, European Broadcasting Union (EBU), Facebook, Financial Times, First Draft, Google/YouTube, The Hindu, Microsoft, Reuters, Reuters Institute for the Study of Journalism, Twitter, The Washington Post."
Na zadnjih povezavah, ki jih je že preveč, vam pošiljam še epidemiološko študijo uporab ivermektina po svetu in zdravnike, ki imajo skupaj več kot 10.000 ozdravljenih z približno pol ducata umrlimi. Oni imajo s protokoli zgodnjega zdravljenja smrtnost 1 bolnik na cca. 2500 ozdravljenih, kar je 50x manj od slovenskega povprečja. S protokoli zgodnjega zdravljenja je tudi toliko manj hospitalizacij. Tu je izhod iz krize!
https://covid19criticalcare.com/ivermectin-in-covid-19/epidemiologic-analyses-on-covid19-and-ivermectin/
https://twitter.com/btysonmd/status/1368722438222094337 (on je najuspešnejši na svetu!)
https://www.youtube.com/c/CovexitNewsandAnalysis/videos (tu je najbolje začeti s Paulom Marikom)
https://faculty.utrgv.edu/eleftherios.gkioulekas/zelenko/Zelenko-statement-to-Senate-hearing.pdf (izjava na strani 6 pod podnaslovom The Zelenko Protocol)
Prosim, vzemite si čas za pregled poslanega gradiva in nato pošljite naprej po svoji presoji. Glede vsega zapisanega so daleč najbolj trmoglavi ravno zdravniki, ki jih od fakultete dalje učijo, da nimamo zdravil proti virusom. To je smrtonosna neresnica. Celo pri uradnem opisu Betadina na zgoraj poslani povezavi jasno piše: "Zdravilo Betadine se uporablja za preprečevanje in zdravljenje bakterijskih, virusnih in glivičnih okužb …"
https://jpands.org/vol25no3/merritt.pdf
https://thehighwire.com/videos/doctors-its-up-to-you/
Držim pesti, da sem vas prepričal ali vsaj vzbudil veliko radovednost. Seveda sem vam ali komurkoli drugemu na voljo za kakršnekoli dodatne informacije, poslal sem vam jih le 1%. V že vsem poslanem imate vse potrebno za končanje sedanje krize.
Hvala in prejmite lep pozdrav,
T.T.
Naši dr. Kevorkiani vse to ignorirajo že točno od lanskega decembra (hranimo maile!). Vse žrtve iz tega razloga od najmanj novega leta dalje so zadeva legitimnega suma za umor, ne samo za uboj iz malomarnosti.
Ves čas je bila dopustna off-label uporaba zdravil, v letošnjem letu so tako uporabljali cepiva in že uporabljajo molnupiravir, ki je menda že v uporabi v Sloveniji (moral bi preveriti, zasledil novico v slo. medijih).
Vsebino teh povezav 100% ignorirajo! Prve verzije teh dveh dokumentov so obstajale že lani decembra.
A Guide to the Management of COVID-19, An overview of the MATH+, I-MASK+ and I-RECOVER Protocols (zadnja, mislim, da je peta verzija!)

https://covid19criticalcare.com/wp-content/uploads/2020/12/FLCCC-Protocols-–-A-Guide-to-the-Management-of-COVID-19.pdf
I-MASK+ Prevention & Early Outpatient Treatment Protocol for COVID-19 (18. verzija dokumenta!)
https://covid19criticalcare.com/wp-content/uploads/2020/11/FLCCC-Alliance-I-MASKplus-Protocol-ENGLISH.pdf
—
Vse to OBLAST ve. Vse to ministri vedo. Vse to SPSV ve. Vse to zdravniki in zdravnice vedo. Logar, Beović, Krek… VSE TO VEDO! Vse to tudi opozicija ve.
Vse to in še kupe podobnega vsi prejemajo vsak dan, leto in pol!
—
https://www.covid19treatmentguidelines.nih.gov/tables/table-2e/
https://www.zurnal24.si/sport/vrhunski-sportnik-po-cepljenju-obupan-ne-vem-kaj-naj-storim-373822
https://www.slovenskenovice.si/novice/svet/dvakrat-cepljen-in-negatoven-prisel-v-bolnisnico-po-petih-dneh-umrl-zaradi-covida/
Naj na tem mestu poobjavim že objavljenih 100 + blogov?
Naj na tem mestu poobjavim že objavljenih 100, 200, 300 … znanstvnih virov?!
VB. Poročilo.
https://assets.publishing.service.gov.uk/government/uploads/system/uploads/attachment_data/file/1025358/Vaccine-surveillance-report-week-41.pdf
Ali res nikogar ne zanimajo lažne uradne statistike?
Table 2e. Characteristics of Antiviral Agents That Are Approved or Under Evaluation for the Treatment of COVID-19
Last Updated: July 08, 2021
https://www.covid19treatmentguidelines.nih.gov/tables/table-2e/
JAZ IMAM DOVOLJ!
VI?