Objavil/a
Sas Vnv
, dne 2021-12-03 ob 14:25:23
BELGIJSKO SODIŠČE je Kovid potne liste razglasilo za nezakonite in vladi naložilo, naj umakne ukrepe

Sodišče v belgijski regiji Valonija, francosko govorečem območju v južni Belgiji, kjer živi približno 3,5 milijona ljudi, je razsodilo, da je uporaba potrdila o cepljenju proti virusu KOVID nezakonita. Zaradi tega je sodišče lokalni oblasti naložilo plačilo dnevne globe v višini 5.000 evrov do preklica ukrepa.

Tožbo je sprožila neprofitna organizacija 'Notre bon droit' (Naš dober zakon).
Pravila, ki zahtevajo posedovanje teh potrdil za vstop v telovadnice, restavracije, kavarne in razne druge prostore, so po mnenju sodišča popolnoma v nasprotju s pravicami in svoboščinami posameznikov. In ne samo to, sodba je poudarila, da ukrepi, kot so cepilni potni listi, ne služijo cilju, za katerega si prizadevajo, to je zaustavitev širjenja KOVID-a.

Valonska regija je kljub sodbi izjavila, da odloka ne bo razveljavila, in se na sodbo pritožila.

Prepustnica KOVID je trenutno obvezna po vsej državi, da lahko državljani dostopajo do določenih krajev. Toda regionalne vlade so odgovorne za izvajanje teh ukrepov.

Veliko je znanstveno utemeljenih razlogov, ki postavljajo pod vprašaj uporabo prepustnic Kovid, na milijone ljudi protestira proti tem ukrepom, odkar so uvedeni.

Zdi se, da največjih in nenehnih zborovanj v obliki protestov v človeški zgodovini ne prenašajo televizije, pri čemer se ohranja domneva, da je tem idejam nasprotovala le majhna manjšina.
Vir: https://srbin.info/svet/belgijski-sud-proglasio-...
BELGIJSKI SUD proglasio Kovid pasoše nezakonitim i naložio vladi da povuče mere
Sud u belgijskoj regiji Valonija, francuskom govornom području u južnoj Belgiji u kojoj živi oko 3,5 miliona ljudi, presudio je da je upotreba potvrde o vakcinaciji protiv KOVID-a nezakonita. Kao rezultat toga, sud je naložio lokalnoj vladi da plaća dnevnu kaznu od 5.000 evra dok ne povuku meru.
Tužbu je pokrenula neprofitna organizacija "Notre bon droit" (Naše dobro pravo).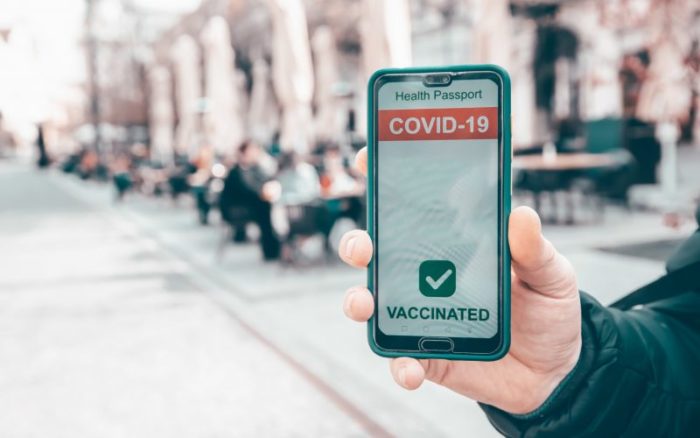 Prema navodima suda, pravila koja zahtevaju posedovanje ovih sertifikata da bi ljudi ušli u teretane, restorane, kafiće i razna druga mesta potpuno su suprotna pravima i slobodama pojedinaca. I ne samo to, u presudi je istaknuto da mere poput pasoša vakcina ne služe cilju koji teže, a to je zaustavljanje širenja KOVID-a.

Uprkos presudi, region Valonije je izjavio da neće ukinuti uredbu i uložio je žalbu na presudu.

KOVID propusnica je trenutno obavezna u celoj zemlji da bi građani mogli da pristupe određenim mestima. Ali regionalne vlade su odgovorne za sprovođenje ovih mera.

Postoji mnogo naučno zasnovanih razloga koji dovode u pitanje upotrebu Kovid propusnica, milioni ljudi protestuju protiv ovih mera otkako su sprovedene.

Čini se da se najveća i konstantna okupljanja u vidu protesta u ljudskoj istoriji ne prenose na televiziji, zadržavajući pretpostavku da se samo mala manjina protivila ovim idejama.