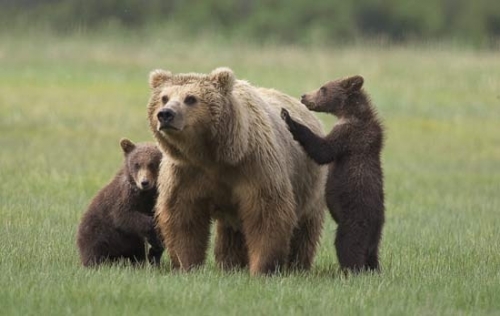 Izola, Rim, Pariz, Berlin Moskva. To bodo novi centri nove Evrope ali Evroazije. Brez Londona in Bruslja. V Evropi ni več rude in smo prezadolženi. Putin je ob obisku Ruske kapelce na Vršiču označil nove meje Slovanskih narodov z Germani.
Tako, da to bo konec takšne unije kot jo poznamo. Oblast morajo primit v roke nacionalno orientirani Voditelji. V Sloveniji kot ostalih državah, se morajo menjati Elite. V Sloveniji mora oblast prevzet nova Slovenska Elita, kateri so pošteni in ljubijo svojo državo in se bodo za njo pripravljeni mučeniško žrtvovat.
Takšni Eliti bomo kot narod sledili!
Enako se bo zgodilo v Ameriki. Tam so ljudje vse bolj nezadovoljni, morajo spremenit istrošen sistem neoliberalnih vrednot. Trump je nekakšna spremeba. Ker če ne bi Clintonove, Sorošove in vso ostalo vodstvo Američani dali obesit.
Oni ne bodo morali več se vojskovat po svetu, ker bodo imeli opravka za samimi seboj. Wallstreet, ne more več izumljat novih produktov, vse se bo zrušilo. Zadolženi so miljarde na kvadratne miljone, niti računalnik ne zna izračunat več finančne rešitve za vse njihove zadolžitve.
Trump je zidar. Kot to počnejo zidarji pri gradnji bo najprej zravnal teren.
Putin naj bi financiral ozadje, da bo izvoljen Trump. Trump naj bi komisarjem Evropske unije dal vedet, da z njimi pokvarjencimi ne misli sodelovat. Putin se proti nemorali bori z nemoralo. Z moralo, nemoralnega tirana ne moreš premagat.
Putin financira tudi kandidata Filona in Le Penovo. V Nemčiji bo zamenjal ali zrušil Merklovo. Rusi so z Nemci bolj povezani kot z nami. V Italiji se bo zamenjalo, komplet vodstvo. Pri tem mu bo pomagal stari prijatelj Berlusconi. V Italiji se ljudje spominjajo njega kot uspešno obdobje življenja Italijanov pred začetkom ekonomske krize.

V Sloveniji se morajo zbrati, najboljši v vseh področjih, duhovnosti,upravljanja, ekonomije, zdravstva, industrije, informatike, energetike,.. Kriterij bi morale biti reference. Določit kje se nahajamo danes in kakšen je načrt za naslednjih 100 let ter kako ga izvajat. Na področju, sodstva, zdravstva, ekonomije, policije, vojske, na vseh področjih administracije, ter povsod se ve kdo je pokvarjen. Med seboj se poznamo. 90% poštenih bo med seboj počistilo 10% pokvarjene vrste, ter vrnili v Slovenijo vrednote vredne človekovega dostojanstva. Menja se koncept, ruši se lažni Babilonski stolp. Gradijo se nove nacionalne države. Iz zgodovine sem spoznal, da je Sloveniji oziroma v državah Slovanskih narodov živijo ljudje, kateri vodijo niti sveta. Imamo 7000+ let dolgo zgodovino. Zgodovinsko odgovornost imamo za ustvarit novo pot, novo idejo za obstanek Slovencev.
Toliko smo zavedeni, še duhovno smo na dnu. Potrebujemo novega navdiha, idejo, novega duhovnega voditelja, kateri nas bo med seboj povezal. Kot posameznik, smo majhni in preveč egocentrični. Živimo v času ko moramo bit povezani z timskim delom.
Kot posameznik si lahko v sebi govorimo, nočem bit korumpiran, nočem bit povezan z njimi.
Hočem bit pošten, sledit novi ideji in novi Eliti, pošteni Eliti katera se bo dokazala. Povezujmo se med ljudmi, da bi lahko pošteni med nami bili, nad njimi kontrolorji. Dokler mi tukaj razpravljamo in se pogovarjamo, skorumpirano vodstvo in pokvarjena elita, gradi vedno večji zid med njimi in nami vedno bolj nezadovoljnimi državljani!