Ostani zdrav in mlad-Kdo bi danes to razumel, če ne bi tega staroslovenske pozdrava poznal? Ohranili smo pojem pri JARI pšenici, ki se seje spomladi.Zanimivo je,da obstaja v severno zahodnem Iranu vsa z imenom JARIN.35 stopinj S zemljepisne širine.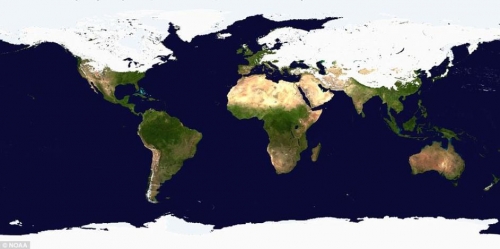 Po mojem mnenju je bila Zemlja pred 14000 leti ujeta v led do 35 stopinj S-J zemljepisne širine.Pred 14000 leti so bili naši predniki neoziraje se na raso neandertalci,ki so se ves ta čas preobražali v nas homo sapiens in mi se še vedno preobražamo na najvišji nivo človeškega obstoja, da bi zopet padli. In tako večno sedaj bomo v ciklih ponavljali življenjsko vajo in se občasno osvobodili iz te ujetosti.
Kaj je ostalo padlim/ civilizaciji/ neandertalcem, kot to da so zapustili področje ledu. In v pasu brez ledu je počasi začela rasti vsa naša civilizacija. 1. Indijanci na zahodu ,na skrajnem vzhodu njihovi mongolidni bratje.2. Negridi so ostali na področju podsaharske Afrike čisti in v Meditarenu pomešani z belci. 2. Aoborigini - isto negridi- so bili osmljeni v Avstraliji in 3.belci kavkazijska rasa je poselila Arabski polotok in Indijo.
Bela rasa je imela najmanjši zemeljski zeleni pas. Vas čudi ,da je bela rasa še vedno najbolj brutalna v zavzemanju novih ozemelj ?! To imamo v krvi še od časa ko so naši predniki neandertalci tavali po ZEmlji in iskali svoj zeleni košček Zemlje. Koga vse smo belci uničili pobili in mu vzeli zemljo? Komu bomo odgovarjali ? Vse to še vedno počnemo,ker se našega akumuliranega brezčasnega spomina ne da zbristati.Danes smo samo svojo lakoto po Zemlji že uresničili, saj je več kot 3/4 Zemlje že naše in tako svoj pohlep še naprej hranimo z materijalnim bogatsvom,tudi na način,da drug drugega izkoriščamo in ne zmoremo zbrisati svojega spomina, da nas je samo vesolje oropalo našega nekdanjega blagostanja z ledeno dobo.Vprašajte se ,ali je moje pisanje golo nakladanje, ali resnica ? Zakaj govorimo o indoevropskih jezikih ? NI pomembno kdo smo, smo potomci tistih,ki imajo v sebi zamero do vesolja in se nikakor ne morejo pomiriti z vesoljnimi naravnimi zakoni.
Osti Jarej, da boš lahko še naprej mlad in močan branil zemljo, ki ti nudi preživetje. Je to izraz strahu?