Faradayeva kletka:Faraday je potrdil, da je električni naboj na nabitem prevodniku le na zunanji strani, v notranjosti prevodnika pa naboja ni. Da je razložil to dejstvo, je zgradil sobo, obdano s kovino in pustil, da je visokonapetostni tok iz elektrostatičnega generatorja udaril v kovinsko steno te sobe. Notri je postavil elektroskop in dokazal, da notri ni električnega polja.
Sam razumem vesolje ravno obratno od Faradeyeve kletke. Če vzamemo v obzir,da je vsa vesoljna barinska snov,ki seva /EM valovi in se ciklično samozliva/ ujeta v vesoljno nebarionsko temno snov in energijo,to pomeni,da lahko barinska snov seva samo ZNOTRAJ t.i. vesoljne kletke nebarinske snovi in temne energije..Zakaj? Zato,ker se nebarinska snov ne zmore vezati z barinsko,ker nebarinska snov in njena temna energija izražata nevtralno,dočim se barinska snov sočasno lahko izraža kot Realizirana in Akumulirana masno,energetska t,časovno prostorska in *življenjska dimenzija posledic tega pojava je cikično samozlivanje Rmept* in Amet*,kjer vsak konec cikla zlivanja sočasno pomeninov začetek zlivanja v vsakem X pojavu mept* barinske snovi. Pojavno vesolje barinska snov zavzema samo 4-5% vrednosti vseobsežnega vesolja,vse ostalo je nebarinska snov in temna energija.To ne pomeni,da nebarionska snov in temna energija tvorita dokončnost vesolja,ampak omejujeta vsak Xmept* pojav barionske snovi.Na vesolje je potrebno gledati kot dinamični geometrijski pojav/vzorec/,ki ga sestavljata barionska in nevtralna nebarinska snov in njena temna energija.Da bi se razumelo primer: Planet,Osončje in Galaksije ki so največja individualna X telesa pojavnosti barinske snovi se lahko ciklično samozlivajo samo v polju,ki jim pripada znotraj t.i. kletke nebarinske snovi in njene temne energije.To isto se dogaja z osnovnim delcem in z vsemi omenjenimi pojavi barionske snovi.Vse to poraja vprašanja nastopa entropije znotraj posamičnega pojava barionske snovi,kritično temeraturno točko itd.Postavlja pod vprašaj t.i. Veliki pok,teorijo strun,kvantno mehaniko,Einsteinovo teorijo,in samo zgradbo barinske snovi od osnovnega delca do njene vesoljne pojavnosti.Pod največi vprašaj pa postavlja HIggsovo polje in tećnje fizikov v hadronskem trkalniku v Cernu,kjer želijo fiziki dobiti odgovor,kako barinska snov dobi maso? To je neumnost,ker fizika ne razume hermafroditske narave barinske snovi,kjer e vsak delec v svojem vezju nazaj naprej lahko izraž sočasno kot akumulirana in realizirana masno energetska vrednost. Osnovni d3elec se lahko hipno samozliva in nima v tem pojavu ne začetk ne konca,ker sta začetek in konec samozlivanja sočasna v tako majhnem delcu. Hawking je že dobro povedal,da Cern ne bo dal rezultatov in jih v resnici tudi ne bo dal. Barinska snov večno sedaj sočasno ciklično samoumira in se samorojeva.Vesolje ni nikoli nastalo in ne bo nikoli končalo.
Xmept* = Rmept* >>>>>> EM T.0. O/A <<<<<<Amept*= Xmept* Toliko o tem.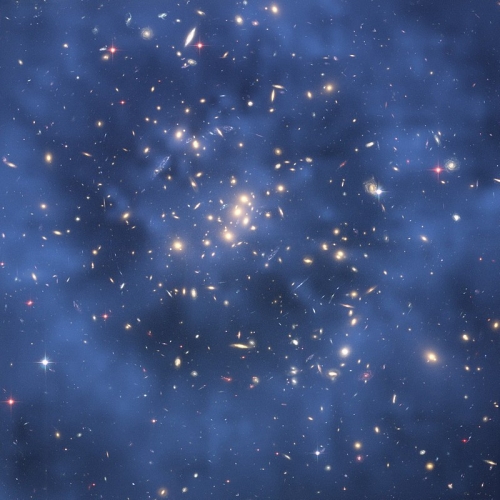 Prikaz barinske snovi -- ujete v polje nebarinsko snovi in temne energije.