... zahtevale eksotične ničevosti, naraščajoča revščina ljudi in njih števila, lakota in bolezni, zaupanje v voditelje upada skupaj s kakovostjo življenja, nasprotja se stopnjujejo, ljudje izgubijo upanje in vero, skupinskih obredov ni več in na koncu obupana družba izgubi nadzor nad seboj, sledi družbeni razkroj in kaos. Človek se s ptičje spusti na žabjo perspektivo.
Le malo dogodkov v zgodovini je tako dramatičnih kot propad imperijev. Zaton velesil se je vedno pričel z notranjim razkrojem učinkovite samoorganizacije in kulturnim kolapsom družbe. Vsi imperiji so padli od znotraj, vdori barbarov so bili le zadnji sunek v trhlo državno strukturo.
Že v 3. stoletju se je rimski imperij za las izognil propadu. Državljanske vojne, prvi vdori barbarov prek Donave in hude epidemije bolezni (malarija, koze) so silno oslabili vojsko in načeli Pax Romana. Vse bolj so se kazali znaki hude ekonomske krize. Povečevanje ozemlja in roparski militarizem sta bila glavna vzvoda ekonomske moči. Ko se je širjenje imperija ustavilo, se je ustavilo tudi plenjenje kolonij, davki in pritok suženjske delovne sile. Hkrati se je zmanjševalo število rojstev (prebivalstvo je tridesetih milijonov na začetku cesarstva upadlo na deset), zato je bila država z razbohoteno birokracijo in številno armado prisiljena povečevati davke (od leta 324 do leta 364 so se podvojili). Ker to ni zadostovalo, so z devalvacijami denarja sprožali inflacijo. Poplava brezvrednega denarja je postala neobvladljiv problem (današnje tiskarne denarja ne delajo nič drugače). Množično so začele propadati male kmetije in vedno več zemlje je bilo neobdelane. Hrana se je silno podražila. Cene žit so bile v četrtem stoletju dvestokrat višje kot v času principata. Vse več je bilo brezpravnih množic, ki so se kopičile kot plebs v večjih mestih, kot v današnjih slumih. Hitro je propadal srednji sloj prebivalstva, ki je množično zapuščal mesta in se zaradi golega preživetja preseljeval na podeželje.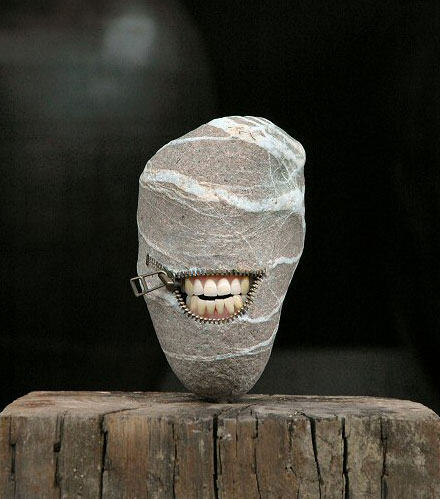 Po drugi strani se je razraščal razvrat elite, zgornjih pet odstotkov. Grabežljivi cesarji, senatorji in druge elite 5. stoletja so bili tako obsedeni z bogatenjem in oblastjo, ter uživaštvom in razsipnostjo, da so uničili lastno kulturo in imperij. Tacit, predvsem pa Seneka, sta brezuspešno rohnela proti razkošju in dekadenci. Cene primerkov »lepih umetnosti« so poletele v nebo, kot danes na borzah umetnin. Pretiravalo se je tudi z dragocenim nakitom in zlatom. Že takrat so bili diamanti »dekletovi najboljši prijatelji«. Orgije, požrtije in razvrat so bili na dnevnem redu.
Medtem je bila javnost omamljena s prividi panem et circenses (kruha in iger). Razvedrilo ima vedno neizmeren politični vpliv, saj ga spremlja splošna družbena amnezija. To je rimska oblast izjemno učinkovito zlorabila. Junaki konjskih dirk, gledaliških predstav, predvsem pa gladiatirskih bojev so bili pravi zvezdniki. Oblegale so jih oboževalke in želi so ogromne denarne nagrade. Podobnost z današnjimi zvezdniki športa in filma je na dlani. Zanimivo je, da so gladiatorske skupine, v lasti zasebnikov, učinkovito uporabljali za provokacije uličnih nemirov in podporo svojih političnih ambicij. Gladiatorji so postali zasebna vojska, kot jo danes uporabljajo tajne službe, korporacije ali pa kriminalci. Izguba odgovornosti za državljanske dolžnosti in obsedenost z zabavo in norostmi sta vodila v propad kulture, prevlado pohlepa, sebičnega individualizma in nasilja.
Pojav in hiter vzpon kristjanov je pretresel temelje rimske držbe. Tudi Neronova prevara s požarom Rima, ki jo je naprtil kristjanom, ni porodila uspeha. Iskanje in umor grešnega kozla se je spreobrnilo v hrepenenje in odločitev kristjanov za sveto mučeništvo. Vsaka podobnost s sedanjimi islamisti je zgolj slučajna. Rim ni nadaljeval »protiteroristične vojne«, ampak je cesar Konstantin podelil krščanstvu status priviligirane religije in dobičke Cerkve izzvzel od plačevanja davkov. Priviligiran položaj Cerkve je povzročil njeno silno bogatenje in sprožil preganjanja vseh nepravovernih, tudi krščanskih ločin.
Zaradi pomanjkanja vojakov iz vrst svobodnih rimskih državljanov, so novačili tuje, zlasti germanske plačance, ki so v zameno dobili zemljo. Vojska se je vse bolj profesionalizirala. Poprej so bili bojevniki državljani, podvrženi železni vojaški disciplini, poslej so prevladovali plačani vojaki. S tem je postala vprašljiva njihova zvestoba imperiju, saj so služili tistemu, ki jih je več plačal. Vojaška disciplina plačancev je zelo upadla, Rimljani pa so ostali brez vsakih vojaških znanj in izkušenj. Večina Zahoda temelji na profesionalni vojski. Cesar Dioklecijan je z reformami in delitvijo imperija na dva dela poskušal reševati grozeče probleme obrambe. Ni mu uspelo.
Gradnja limesa je potekala več stoletij, predvsem na bregovih Donave in Rena. Utrjena meja je ločevala Rim od barbarskih ozemelj. Presenetljiva je podobnost z zamislijo schengenske meje. Barbari so okrog leta 400 prvič prebili limes s severa, danes skozi schengensko mejo nemoteno prehajajo Arabci z juga. Zaradi klimatskih sprememb je v severnih predelih Evrope in Azije zavladala strahotna lakota in pognala množice ljudstev v emigracije proti jugu. Prvi so krenili Goti (Ostrogoti, Vizigoti), ki so prek Ukrajine prečkali Donavo in vdrli v Trakijo (evropski del Turčije) in Dacio (sedanja Romunija). Dne 31. Decembra 406 je vse do izliva v morje poledenel Ren, sicer velika naravna ovira za množično preseljevanje ljudstev. Pot je bila odprta in 300.000 Germanov (Vandalov) je lahko množično prečkalo zmrznjeno reko. Sledila so jim številna ljudstva. Že leta 410 so Vizigoti opustošili Rim, leta 439 so Vandali zasedli Španijo in Kartagino. Drugo smer so ubrali Franki, ki so zasedli Galijo in jo poimenovali Francija. Leta 476 je germanski poveljnik Odoaker odstavil zadnjega rimskega cesarja. Druga faza ekspanzije barbarov je prinesla anglosaksonsko zasedbo Anglije in langobardsko zavojevanje Italije. Sledil je strašen naval Hunov (pod vodstvom Atile) v 5. stoletju in Avarov v 6. stoletju, ki je sovpadel s preseljevanjem Slovanov. To je poduk klimatskih sprememb, povezanih z vdori beguncev. Nekateri zgodovinarji časovno ločnico med antiko in srednjim vekom postavljajo v 7. stoletje, ko so Arabci zavzeli Severno Afriko, del Španije, Sirijo in Egipt in s tem razbili poprej enovit antični kulturni prostor Sredozemlja.
Ali prepoznate številne analogije z današnjim propadanjem Zahoda, tako EU kot ZDA? Imperij ZDA je zavladal na podlagi dveh svetovnih vojn in zatona SZ. Sedaj širi ustvarjalno destrukcijo in kaos, na ruševinah katerih raste moč globalnih korporacij, ki izrinjajo nacionalne države iz političnega dogajanja. ZDA ne sesuva samo svoj imperij, ampak vse okrog sebe, tudi EU, v upanju, da bo s tem podaljšala svoj obstoj. Dokaz tega so tajni sporazumi TTIP in TISA, ki naj bi postavili moč korporacij nad nacionalno suverenost držav. Imperij sproža vojne in prevrate, posledice katerih so množice beguncev, ki preplavljajo Evropo. Svet, ki nastaja na ta način, je svet stalne nestabilnosti in vzpona nadnacionalnih centrov moči, ki na račun družbenega kaosa skušajo prevzeti globalno oblast.
Še vsaka civilizacija v zgodovini je propadla, in zakaj bi bilo z našo kaj drugače? Da bi družba vzdrževala razvoj, mora nenehno reševati probleme, ki se pojavljajo, za reševanje teh pa potrebuje dodatne naravne vire in energijo, ki povečujejo kompleksnost družbe. Opravka imamo s tipično obliko pozitivne povratne zveze, ko en pojav vse bolj pospešuje drugega. V tej spirali pospeševanja je posebna točka, v kateri se vsi dosegljivi viri in vsa razpoložljiva energija uporabijo zgolj za vzdrževanje obstoječega stanja. Točka razcepa...
Nadaljevanje sledi v prihodnjih dneh.
Moja nova knjiga "Če boste molčali, bodo kamni govorili", bo javno
predstavljena na Forumu slovenskega knjižnega sejma, v sredo,
25.11.2015, ob 14.uri. Pogovor z avtorjem bo vodil dr. Samo Rugelj