Sprejeli niso nič, zgolj retorika kako bi in kaj bi pomagalo. Pričakovano! Že del njihovega sklepa – preusmerili bomo del beguncev na ostala področja v regiji, torej na Balkanu, pove, da je njihov načrt uspel in ga je treba samo dokončati........
http://www.publishwall.si/bozan.zabjek/post/148115/hinavci-v-bruslju-zakljucili-vecerjo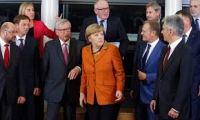 Merklova je hinavska humanistka, je izjavil Češki predsednik Miloš Zeman. Pa še hujše besede je uporabil, daleč hujše od naših brezjajčnikov. Brez ovinkov je povedal kar vemo mnogi tudi pri nas. Ko postaviš otroka na čelo kolone se bo mnogim utrgala solza, upravičeno. Ampak najprej se vprašajte, zakaj prihajajo otroci iz držav, kjer ni vojne! Natovorijo jih na gumijaste čolne pa vnaprej vedo, da lahko tudi utonejo. Postranska škoda za mladce, ki želijo borbo in denar v Evropi. Otroci so zločinski ščit resničnih udeležencev begunskih kolon. EU namenoma pritiska na vse države skupnosti, da prerazporedijo begunce tudi v svojih držvah, pa čeprav vemo, da s tem kršijo Ustave vseh držav članic EU, ki so pri odločanju koga in koliko oseb bodo sprejele samostojne! A to že dolgo ne drži. Evropa ni sposobna ščititi lastnik meja, jih tudi noče, torej EU Vlada krši določbe, zakaj je ustanovljena! Merklina izjava - Dobrodošli Sirski begunci je največja možna laž, saj zdaj begunci vedo, da morajo pri vstopu v neko državo povedati, da so Sirci. Sploh pa je grozljivka, ker so Zahodni morilci prodali vodstvo odbora za človekove pravice Savdijcem, ki so izjemno krvavi v tej in Jemenski vojni. In ta morilski predstavnik je Čehe obtožil, kako zločinsko se obnašajo do Sirskih beguncev, jih nastanjajo v taboriščih, ki so podobni koncentracijskim, sami pa nikogar ne sprejmejo, pa so sosedje. Vemo zakaj! Seveda podobno kot naši brezjajčniki si tudi ta Savdijec ne bo upal odzvati se na Zemanovo povabilo, naj si pride ogledat kako z begunci delajo na Češkem in naj primerja z načinom, kot ga uporabljajo krvavi Savdijci, ki s Turki želijo le očistiti Sirijo in narediti drugo Švico, ne bedno Slovenijo! Samo čestitke Zemanu! /vir BBN/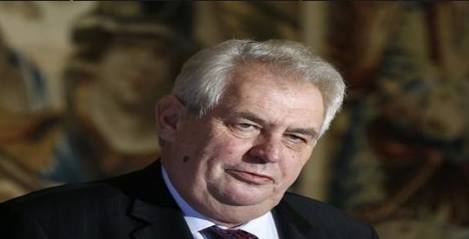 Cerar ob obisku premierja Đukanovića podprl pridružitev Črne gore k Natu - SIOL
Največji Balkanski kriminalec ima pri naši Vladi izjemno podporo. Djukanović mora v NATO, da bodo lahko postavili številne vojaške baze in ga bo NATO vojska ščitila pred ljudstvom, ki ga kriminalec tako sovraži! Da Cerar nima niti kančka človeškega v sebi je dokaz prav ta sprejem. Celo več, na tiskovki za neumne medije je nedvoumno podprl Djukanovićevo laž, da so protestniki proti neodvisni Črni gori in Evropski poti. A zdaj pa so neodvisni, ko so del njegove nagnusne diktature? Pošten človek ne bi nikoli sprejel takega kriminalca, zato je Cerar danes dokončno pokazal kdo je! Pravijo, da gresta potem skupaj v Rače, kdo ve zakaj ravno tja?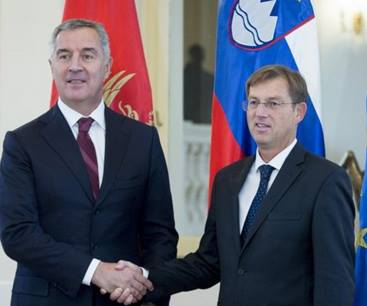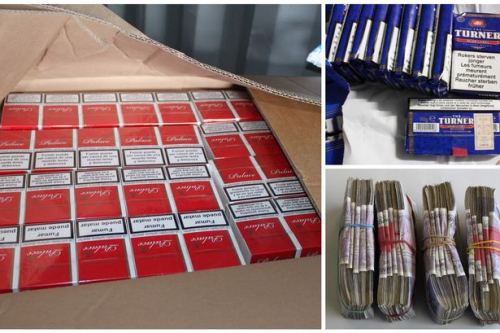 Sploh na Združenju novinarjev in publicistov niso tako med vrsticami povedali, da gre pri nas za zelo načrtno selekcijo novic v medijskih hišah, ki se prilagajajo zgolj političnim navodilom in zainteresiranim v begunski krizi. Ob medijskih člankih morate potočiti solze sožalja in vsrkati nepomembnost begunske krize, da stvari tečejo naprej nenadzirano in vas ne bo strah. Medtem pa na južni meji gospodarstveniki že bijejo pogubno plat zvona, saj jim promet zaradi strahu občanov močno upada, tudi 90%. Če bodo oni morali prebežati na drugo stran Slovenije bodo pa letele kritike, da niso znali poslovati in so zato raje zapustili firme preden so propadle, kot recimo filmski Sergej Racman. Pa lahko kdo med politiki preživi z 10% glasov, ki so jih dobili na nelegalnih volitvah ali celo na lažnih anketah? Recimo Cerar z 2% ali Židan z 0,5%. Pred več kot 30 - imi leti nismo imeli takšnih medijskih blokad!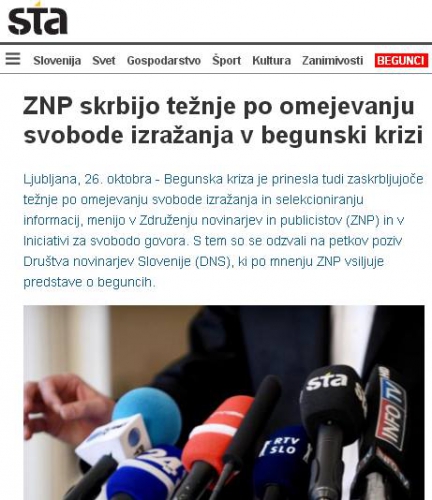 Kerry in Savdski kralj sta se ta vikend dogovorila, da bodo ZDA povečale podporo terorističnim skupinam, ki se borijo proti Assadu. Dve zločinski državi nadaljujeta sprego, saj je žrtev po svetu zanje premalo, posledično tudi zmanjšan dotok denarja. Seveda se je Kerry sestal tudi s Turki na Dunaju, dodajmo še Izrael in štirje najhujši morilci ta trenutek so na pladnju. Bo Putin ta pladenj razstrelil? Škoda, da čaka tako dolgo, saj potem beguncev ne bi bilo več!! /InfoWars/
Še eden v nizu odkritih in natančnih piscev, ki so označili Merklovo kot lutko v Ameriških rokah. Henry Paul, ki sicer piše za Avstrijski Contra magazin je nedvoumno napisal, da je begunska kriza v Nemčiji že prestopila bregove, Merklova pa ne naredi nič. Dovolila je celo, da so Američani sprovedli cenzuro v nemški medijih. Odločno zagovarja, da bi Nemci morali končati njen totalitarizem in prevzeti ukrepanje v svoje roke, sicer bo celo Nemčija izgubljena. Kaj bi potem šele rekel o Sloveniji, ki je sicer v Nemških rokah, ampak Paul bi povedal v popolnoma Ameriških? Zaradi beguncev je obstoj Nemčije vprašljiv, potem je ob še hujši cenzuri Slovenija že odšla na zadnjo pot? Vedeti moramo, da Rusi ne bodo napadli celega sveta, tudi Evrope ne, zato je zgolj na narodih, da sami rešijo prihajajoči eksodus. Nekateri bodo to hoteli in storili, bojim se, da mi nismo med njimi! Pa je Paul jasno povedal rešitev, ki jo poznamo tudi mi - vse, res vse begunce je treba vrniti v deželo od koder prihajajo, pomoč pa jim lahko ponudimo pri njih doma, če so pravi reveži! /Sputnik/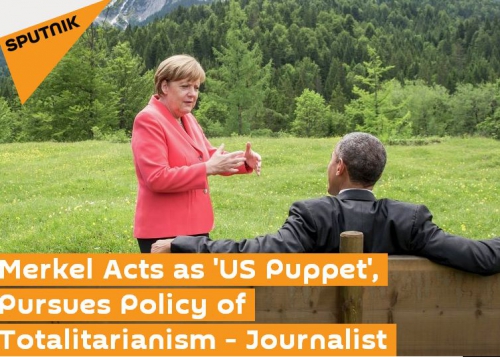 V spopadih policije in IS v Turčiji več mrtvih - STA
Pa začnimo najprej z bistvenim delom te informacije! Turčija napada Kurde, ki se borijo proti ISIS, ki so del Turške specialne vojske, proti katerim se Turčija še nikoli ni borila. Manjkajoči del v našem mediju bi razložil jedro - v Turčiji so volitve to nedeljo!! Zdaj je zadnja možnost, da se Erdogan prikaže v svetniški podobi, z mečem v roki, proti neznanim osebam na neznani lokaciji. Ta nedokumentiran spopad naj bi bil posledica ISIS /torej Erdoganovega / napada na mirovnike v Ankari v začetku tega meseca. Očitno je, da gre le za predvolilno borbo v kateri velikemu prijatelju Zahodnih morilcev Erdoganu ne gre ravno najbolje. In ni lepše medijske pravljice kot, da se Erdogan bori proti Ameriškim teroristom, kijih šolajo na Turškem ozemlju in so Turki, ki prihajajo iz Turkmenistana in Turkestana na Kitajskem. In zakaj naši mediji tega ne povejo? Kapitalistična cenzura!!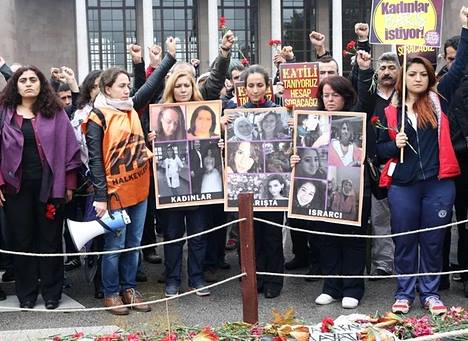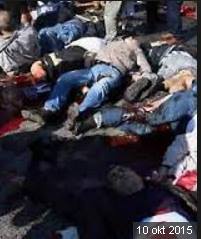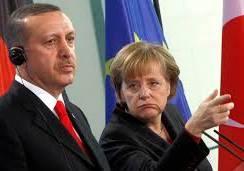 Ubogi Djukanović, ki bo težko opravičil azil v Sloveniji in hkrati nadaljeval tiranijo v domači Črni gori, kjer je že nezaželen. In zdaj je celo Črnogorski Meptropolit izjavil - NATO je teroristična organizacija. Tisti NATO, zaradi katerega se je danes prišel zahvalit slovenskim hlapcem v NATU, predvsem, ker jih Slovenija tako srčno podpira pri vstopu v Morilsko združbo.Tisti NATO, ki je leta 1999 bombardiral Črno goro. Tisti NATO, ki ga vodi eden od 12 največjih svetovnih mamilarskih dilerjev!! In tisti Djukanović, ki mu vrh EU že leta pomaga prikrivati resnico o vodenju cigaretnega prekupčevalskega kartela, največjega na Balkanu!! Bili smo žrtev NATA pravi Amfilohije, a zdaj bomo pa njegovi podložniki? /FortRuss/