Koprivnikar javne uslužbence prosi, naj se vključijo v delo z migranti - STA
Prosim vse ministre, ker nimajo nobenega dela, naj gredo na mejo pomagat pravim beguncem ali pa pomagati policiji loviti pobegle ISIS vojake, ki se skrivajo po Sloveniji. Letos smo vsi politični državni uslužbenci v velikem primanjkljaju opravljenih delovnih ur, saj v glavnem le nakladamo, zato pojdimo z vrečami, lopatami in predvsem umitimi rokami na mejo. Bodo že našli delo za nas!! Če nič drugega nam bo Borut pokazal kako pospraviti zavrženo hrano in oblačila! Vaš Koprivnikar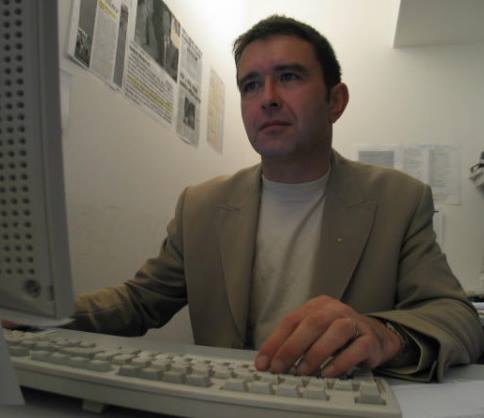 Ko slišiš prvega begunca, ki mu je javna TV dovolila povedati - Sem so nas poslale ZDA, sem nas je poslala Nemčija, za nas je kriva tudi vaša Vlada - si takoj rečeš - dobrodošle medijske napake! Napake, ker so objavili resničen stavek, ker je bil begunec Sirec, torej načrtno izgnan iz svoje domovine, ob njem pa tisoči Turških vojakov, ki polnijo meji med Hrvaško slovensko in slovensko avstrijsko! Je kolega Stoyan Svet že napisal - 10.000 se jih je že izgubilo po Sloveniji, skrivaj, nenadzirano!!!! Zato begunske laži dobivajo vedno grozljivejše razsežnosti! In kdaj bo Slovenija vklopila svojo častno pamet?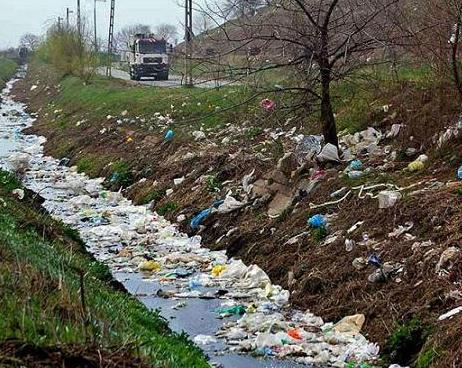 Izrael stopnjuje genocid nad Palestinci, saj z do zdaj neznanim orožjem želi popolnoma iztrebiti Palestince. Ja, z novimi nezakonitimi gradnjami na ozemljih, kjer so in še živijo Palestinci. Naselilo se je že 600 tisoč Izraelcev, ki glasno in jasno govorijo, da je njihov namen očistiti zemljo vseh Palestincev. Njihovi načti so zelo natančni - njaprej Izrael napade določno območje, nato ga naselijo z Židi in na koncu zaplenijo ozemlje, ter ga vpišejo kot Izrael. Vse v nasprotju z 49.členom Ženevske konvencije, ki izrecno prepoveduje okupatorjem na nasilno zavzetih ozemljih naseljevati svoje ljudstvo. A to Zahoda ne moti, je Netanjahu prepomemben člen v njihovi krvavi verigi! /vir David Icke/
S spremembo zakona do več konkurence na železniških tirih - STA
Zdaj bo Deutsche Bahn glavni prevoznik na relaciji Murska Sobota Koper in Brežice Jesenice, Slovenske železnice pa bodo še vedno pomembne in bodo vozile na relaciji Ljubljana Vič do Ljubljana Moste. Ukaz EU, da morajo izbrane korporacije prevzeti vse, kar je pomembnega v Sloveniji, je v zaključni fazi. Železniški sindikalisti že iščejo sindikalne ugodnosti v novih prevoznikih, naša Vlada pa pripravlja še zadnji pomemben zakon - Predsednik Slovenije in Predsednik Vlade sta zgolj v zelo izjemnih primerih in ob izrecni privolitvi Bruslja lahko Slovenca!
Izjemna novica, ki daje spet nekaj novega upanja, da se vsaj Sirski del beguncev preusmeri v nasprotno smer od Evrope. Sirska vojska je danes osvobodila izpod terorističnih CIA/NATO/ISIS nasilnežev kar 50 vasi na območju Aleppa, ki so ga pred meseci Turki že razglasili za svojega. Ja, Turki, ki so hoteli ta del v svojem novem Otomanskem cesarstvu. Področje zajema kakšnih 120km2, nagnani prebivalci pa so se že začeli vračati. In naj nadgradim to spodbudno novico še z objavo v Iranskem FNA, da se je po začetku Ruskega vpletanja v terorizem na Sirski zemlji že vrnilo kar 800.000 beguncev. Je zdaj kaj bolj jasno, kdo so tisti na naši in evropskih mejah, če se Sirci že množično vračajo na svoje domove? Predvsem mediji - spreglejte že enkrat!!!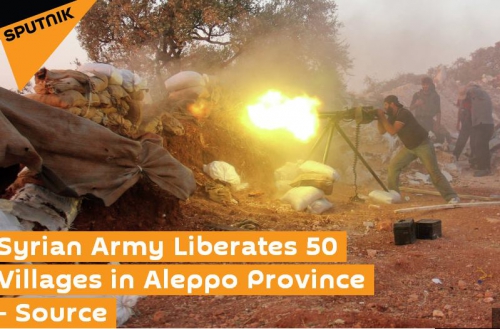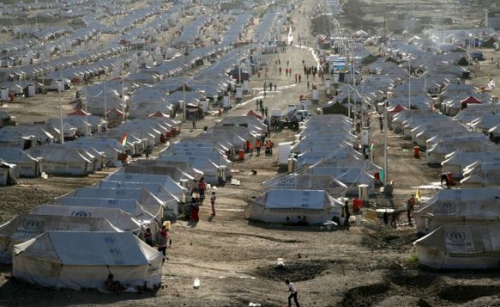 Zakaj slovenski mediji o tem ne pišejo, je res tako stroga NATO cenzura? Turški letalski prevoznik z dvema letaloma, Katarski in iz Združenih Arabskih emiratov pa s po enim letalom so iz Sirije odpeljali 500 ISIS-ovih pred Rusi bežečih prestrašenih borcev prepeljalo v Jemen, kjer so se že priključili Savdsko Ameriško NATO koaliciji, ki mori v Jemnu enako kot po Siriji. Bodo Rusi morali razširiti krog letalske pomoči še na Jemen, sicer se agresija Zahoda ne bo končala nikoli!! Pa da ne bo pomote, uporabili so civilna letala, da bi se ob srečanju z Rusi lahko izgovarjali na nedolžnost, kot ženske v Amsterdamu, ki delajo ponoči! /GlobalCir/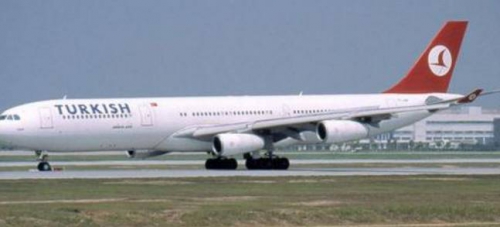 Ko Obarakova pamet več ne dela poskuša preko svojih piscev humoresk. Zdaj se "odloča", da bi v Sirijo vendarle poslal vojaške enote, torej žive vojake, ker je opazil, da niso bili do zdaj preveč učinkoviti v borbi proti ISIS borcem. Zdaj naj bi se odločneje borili, izbrati morajo samo še cilje. Glavni je seveda Assad, vprašanje Obame pa je le, ali naj grejo nadenj sami ali skupaj s svojimi ISIS vojščaki, proti katerim se sicer že dve leti borijo, a brez uspeha. Zaključek humoreske je še malo vprašljiv, saj je eden od piscev postavil vprašanje - kaj pa, ko se srečamo z Rusi iz oči v oči? Roke so jim otrpnile, zato so že zaprosili za strokovno mnenje, Hillary, McCaina in Kerrya, neuradno pa tudi Kissingerja! Off the record je, ko je zvedel Obama komu so poslali vprašanja, baje že izjavil, da so naredili napako, saj bodo Rusi zadevo preje zaključili kot oni dobili odgovor! /FortRuss/