Biotehnolog dr. Borut Bohanec: Javnemu mnenju o GSO je treba servirati tudi kakšne znanstvene dokaze, ne samo govoric – Dnevnik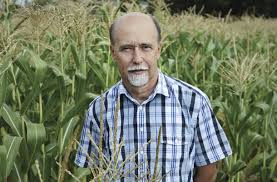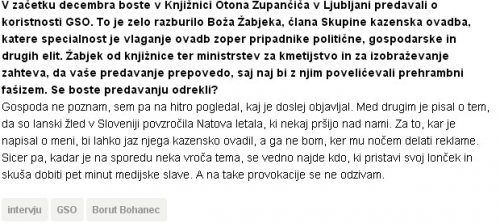 Da se razumemo na samem začetku – v Sloveniji uradno uporaba GSO semen ni več dovoljena, čeprav je bil prvotno ta naravni zločin podpisan z zakonom leta 2009 s strani takratnega predsednika Danila Tuerka. Seveda ravno na osnovi izjemnega vpletanja v naslovu omenjenega zagovornika neresnične znanosti že mnogi dvomijo, da je Slovenija to zares sprejela. A na to bo na uradni inštituciji odgovarjal minister Židan.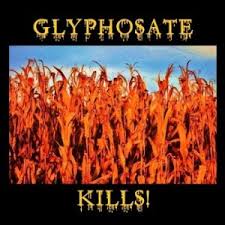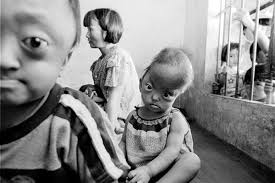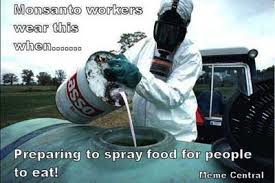 Da vsebujejo GSO semena glifosat, o katerem si prof. Bohanec ne upa spregovoriti niti besede, je zadosten dokaz o rakotvornih posledicah te zlonamerne kvazi bio znanosti. Veliko nas že ve, kako se je razvijal Monsanto, kako je začel z umetnim škodljivim saharinom, nadaljeval prenos te zločinske znanosti v aspartame, pa Agent orange škropivo, s katerim so ZDA preko letalskega bombardiranja in škropljenja pobile na tisoče Vietnamcev in jih zaznamovale z defektnimi telesi. V času 2. svetovne vojne je smrtonosne kemikalije uporabljal v koncentracijskih taboriščih IG Farben, ki je danes preimenovan v širšo Monsanto združbo, skupna nadaljevanka pa je Round up in GSO semena. Ta naj bi v prihodnosti uničila vso naravno pridelavo hrane. Glifosat v GSO semenu uničuje vse zatiralce poljščin, od insektov do plevela, za kar danes uporabljajo kmetje, mnogi od njih, strupena škropiva, Round up ali Actaro. V GSO semenih tega ne bo treba, ker imajo v svojem jedru že vso strupeno kemijo proti tem škodljivcem, tudi ljudem. Že, ko gledate na poljih, kako škropijo s plinskimi maskami na obrazu in se sprašujete, kako more biti potem poljščina zdrava in užitna, kaj šele bo, ko boste pojedli iz GSO semen ustvarjene poljščine in jih ne boste več mogli niti oprati?
In to je bistvo lažne znanosti, skriti za imeni doktor ali znanstvenik laži, ker bo navaden človek vedno težko oponiral lepo napisanemu strokovnemu nakladanju. A svet se spreminja, vemo, koliko denarja namenja Monsanto samo za lažnivce po svetu, imajo celo oddelek, ki se ukvarja le s tem.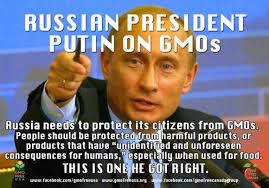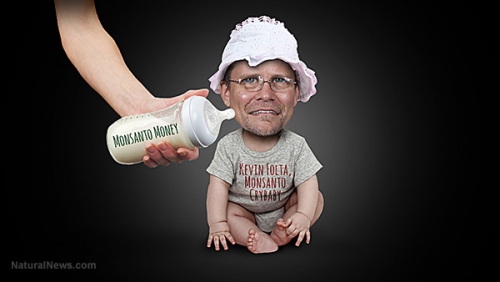 Hkrati pa vemo, da so Rusi izrecno prepovedali vse povezano z GSO, da Madžari požigajo Monsantova polja koruze, tiste koruze, ki je prof.Bohanec tako rad je. Tudi Francozi so že tožili Monsanto zaradi dokazane povezave z rakotvornostjo in 19 EU držav je prepovedalo GSO pridelavo. Zakaj že? Ker hočejo vse te države zgolj nagajati prof.Bohancu? Kaj pa, če je vse povsem obratno in hoče prof. Bohanec v službi Monsanta in ostalih zločinskih korporacij hudi nagajati ljudem, ker so uspehi na tem področju vedno prinašali tudi nagrade?

Ubogi so ljudje, ki mislijo, da ti je do zdravih ljudi zgolj zaradi zaljubljenosti v medijsko pozornost! Kaj pa, če je sam globoko v tem, saj vsakič, ko pade med ljudi kakšen dvom o GSO pridelavi takoj kliče medije za udarne intervjuje? Tudi naveza s politiko je zelo močna, nekateri je celo ne zmorejo prikriti, zato je njegov zahrbten nasmeh celo upravičen. Ko prideta TTiP in CETA bo on zmagovalec, pa ne zaradi potrditve znanstevnih razlag, ampak, ker bodo korporacije nad zakoni države in znanostjo – dobiček bo njihov in vsako nasprotovanje GSO zločinom bo takoj doživelo sodni epilog na Monsantovem sodišču na neznani lokaciji izven Slovenije, izven EU!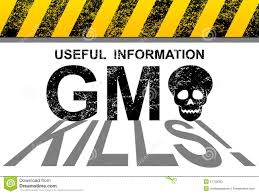 Upravičeno pričakujem najprej odziv ljudi, ki ne nasedajo takim grobim zavajanjem, saj ni logike, da bi nekaj prepovedali tako množično, če pa bilo koristno in zdravo. Prav tako pa pričakujem od Dnevnika, ki je sicer moralno pošteno objavil obe naši zahtevi povezani z GSO, da bodo ali ta objavili članek ali pa tudi z nami pripravili intervju in ga necenzorirano objavili.
Korporacijske »borce« pa pozivam, da se spustijo na moralna tla, kajti ravno njihova kronična zavajanja so že davno postavila bio in še mnoge znanosti, tudi recimo Cern, na lažna tla!