V stalni pripravljenosti dneve in noči - Delo
Ste vedeli, da so na ljubljanskih fakultetah v plačani pripravljenosti ponoči med seksom? Potem veste zdaj in so zato očitno plačani, čeprav smo včasih temu rekli prostitucija. No,ja, saj je danes tudi, le namen je drugačen - znati morate širiti laži, ponoči pa ste nagrajeni. Pa kljub temu še vedno mnogi nasedajo fakultetni izobrazbi, predvsem tisti, ki s tehnologijami nimajo nobene povezave! Netehnologi temu pravijo pralni stroj!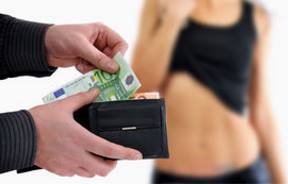 Bine Kordež priznal zlorabo položaja - Žurnal
Zelo me skrbi ali zdaj Bine ne bo več mogel pisati strokovnih člankov, recimo za Siol ali Cerarja? Ali pa je s priznanjem zgolj potrdil svojo kvalifikacijo, ki je v politiki izjemno zaželjena in so mu zdaj še tja odprta vrata? Kam je šlo 10 milijard? Ne morem reči, da to obvlada, ker bi sicer napisal 70 milijard, kam je šlo 9 milijonov pa zagotovo ve. Bo povedal naslov te davčne lokacije? Ali pa bo še naprej žena gradila hišo namesto njega, bankrotiranega reveža?
Novinarji Dela terjajo pojasnila glede odpuščanj - STA
Mogoče so se novinarji obrnili na napačen naslov? Morajo vprašati Forum 21, ki je dovolil Stojanu Petriču prevzem njihovega časopisa. Vprašati se morajo tudi ali so 100% podporniki strank, ki jih Forum 21 upravlja! Lahko pa se obrnejo tudi na predsednika Južne Koreje, saj je Petrič pač njihov častni konzul v Sloveniji. In ne kot zadnje vprašanje - kdaj pa je kdo iz politike vedel karkoli o novinarstvu razen o plačanih člankih. Za te pa novinarjev sploh ne rabi, le še prevajalce in urednike, ki bodo znali uvrstiti pomembnejše nad nepomembne članke. Vsebine pa jim preskrbijo slovenski prostozidarji! Vsi sedijo v prvi vrsti, čeprav najpomembnejših celo ni bilo na neki maškeradi!
Izraelski zločinci se vse okrutneje izživljajo nad Palestino. Zdaj so začeli z letali škropiti po Palestinskih nasadih graha, fižola, špinače in peteršilja. Na desetine hektarov so razpršili strup in pridelke uničili, izgovor pa je bil, da so ogrožali varnost Izraela. Kmetijski pridelki? Zdaj so to področje že preimenovali v Brez pridelkov. Ob meji z Gazo nedaleč stran pa že imajo območje, ki ga Sionisti imenujejo Ni prehoda, zato so brez slabe vesti ubili 16 Palestincev, pri tem pa sploh niso navedli, da bi na to področje, ki je sicer Palestinsko, tudi vstopili. In ta zločinska združba Sionistov hoče vladati celemu svetu!!! /virSputnik/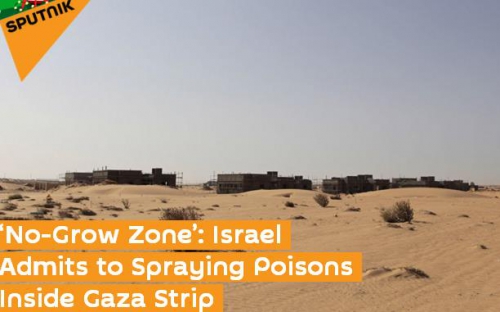 Svetovni mediji vseskozi poročajo o državljanski vojni v Siriji, naši dopisniki, predvsem dopisnice iz Arabskega sveta pa jih ponavljajo do neskončnosti. Seveda se nihče od teh prodancev ne sme vprašati, zakaj je orožje zahodnega izvora, zakaj so vsi nasilneži na nasprotni strani tujci, zakaj so vsi načrti za to vojno prišli z Zahoda? V Siriji se proti Assadu ne bori opozicija ampak plačani teroristi z Zahoda, kot se v Sloveniji bori za njeno uničenje društvo plačanih izdajalcev od Zahoda. Ko razglašajo naročeno vojno v Siriji kot državljansko vojno seveda upajo, da se nihče, ki jim sledi, ne bo vprašal - kdo pa vam je naročil širiti take laži!! Žal je danes tako, da bi brez medijev vojne slabše uspevale, kraje in laži prav tako, pa tudi izdajalci bi morali po hitrem postopku zapustiti celo domovino. Zato pa Petriči kupujejo časnike, čeprav se prekleto nič ne spoznajo na pošteno in objektivno novinarstvo! /virDavidIcke/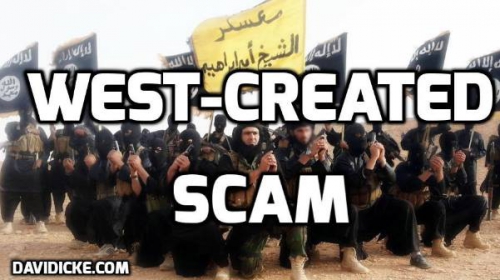 Človek se težko vzdrži komentarja, ko prebere, da so v Savdski Arabiji vozniki panično na bencinskih črpalkah, ker je vlada napovedala podražitev bencina za kar 50%, cena nafte pa je na svetovnih trgih rekordno nizko. Najprej pomisliš, da je bila tam prikrito na obisku Slovenska delegacija, ki jim je razkrila načrte o bencinskem centu, da poberejo razliko med nižjo nabavno ceno nafte z več davki. To sicer logično možnost takoj zavržeš, ker je Savdijska Arabija pač ena največjih lastnic naftnih črpališč in se z nafto lahko igra, za ceste pa je tudi ne rabi. Presenetljiv je podatek, da je bila prodaja goriv do zdaj subvencionirana s strani države, zdaj pa te subvencije ukinjajo, kajti zaradi padca cene nafte in izvoza je primanjkljaj v tej sicer zločinsko usmerjeni kraljevini prejšnji teden porastel na 98 milijard , celo več, kot so naši v 25 letih pokradli in odnesli na varno. Podatek o ogromnem primankljaju je logična posledica plačevanja vojn, recimo tiste v Jemnu in lahko Savdijcem to izgubo le privoščimo,v mislih imam kraljevino. A ko prebereš, da bo cena skočila s 16 na 24 centov za liter, se pa vseeno primeš za glavo. Torej pri nas vzame država kar en euro na vsak liter, pričakujemo pa še Gašperšičev cent! Kaj tudi naši financirajo iz bencina članstvo v zločinskem NATU? /virIntermagazin/
Prašičja farma Ihan je ubrala drugačno pot, kot nekoč tista v Nemščakih, dokler jo je še Židan upravljal. Židan je slovenske prašiče zamenjal z neuporabnimi nizozemskimi, Ihan pa lastnike in sedež preselil na Davčno 1 v Ljubljani. Zdaj bodo slovensko svinjino vozili le še na DUTB, da bodo Avstrijci lahko nemoteno prevzeli slovenski trg! So naše farme uničili, pa ne, ker posel ne bi bil donosen, ampak je tak ukaz prišel iz Bruslja. So v Ihanu s krediti hranili neke druge prašiče, da zdaj tretji lahko pripeljejo zadevo do konca. Saj tudi sladkorja slovenskega porekla ne rabimo več in plačujemo kazni, ker tovarne še nismo fizično podrli. Medtem pa Nemci v njej proizvajajo sladkor,ja, samo ne slovenskega in brez kazni!! Čudna so pota slovenskega kmetijstva za zdrav razum. Samo norec lahko to razume! Ko ni šlo s podtaknjenimi virusi bo pa preko podtaknjene Slabe banke uspelo! Do zdaj so nam uspeli zmanjšati prašičerejo že za 70%!