In NATO vojska, pod lažnim nazivom KFOR, je včeraj nasilno vstopila v Makedonijo. Vojska je brez razlage, povabila ali reševanja po naravni nesreči prestopila mejo s Kosovim. V njej so samo Italijanski vojaki, torej sinovi Mussolinija. Dogodek smešno sovpada z izjavo Zaeva, prodane duše na čelu Socialnih demokratov, ki je včeraj izjavil, da bo Makedonija 30-ta članica NATA. Hkrati pa Ilir Meta, predsednik Albanije že javno razlaga, kako je Makedonija njihova, del Velike Albanije. Kako nazorno je to povedal pred mediji - jaz skrbim za pravice vseh Makedonskih državljanov.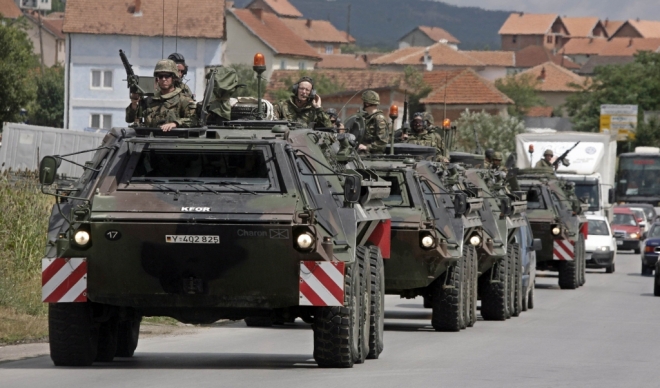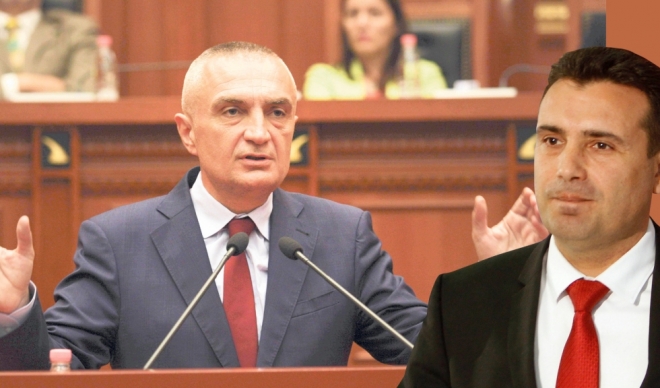 O začetku vojne, kar nasilni vstop v neodvisno državo zagotovo je, poročajo vsi južni mediji, naši pa imajo s strani Bruslja prepoved. Mi ne smemo vedeti, da se je vojna za Balkan že začela, da je NATO v nekdanji vlogi Hitlerja in spet pod taktirko istih ljudi, ki so začeli 2. svetovno vojno, pa niso Nemci. V novicah sicer ni poročanja ali so trije slovenski pristaši Velike Albanije, Žbogar, Vajgl in Fajonova že v Skopju na proslavi pri Zaevu, a vemo, da so za vojno. Se sploh zavedamo, v kakšnem fašističnem združenju smo, za koga delamo? Smo res padli tako globoko, da nam je fašizem vzor prihodnosti? Smo bili enako neumni ob našem vstopu v NATO, kot je te dni izdajalec Zaev. Trdi, da je NATO okno v cvetoče gospodarstvo in je Velika Albanija edina rešitev za Makedonijo. Sploh nihče v fašistični EUropi, torej tudi pri nas, ne kometira izjave lažno izbranega predsednika Sobranja, Albanca Džaferija, ki je že napovedal, da bo vse seje Sobranja vodil v Albanskem jeziku in naredil vse, da postane Albanščina edini jezik v Makedoniji. Zato gre te dni v Albanijo, da dobi od novih gospodarjev Makedonije podrobna navodila, kako jo zapeljati v njihove roke, ne glede na kri, saj NATO in EUropa to podpirata. On pa je že dolgo Albanski vojak in je tudi tokrat pripravljen točiti kri do zadnje kaplje! /virInformer/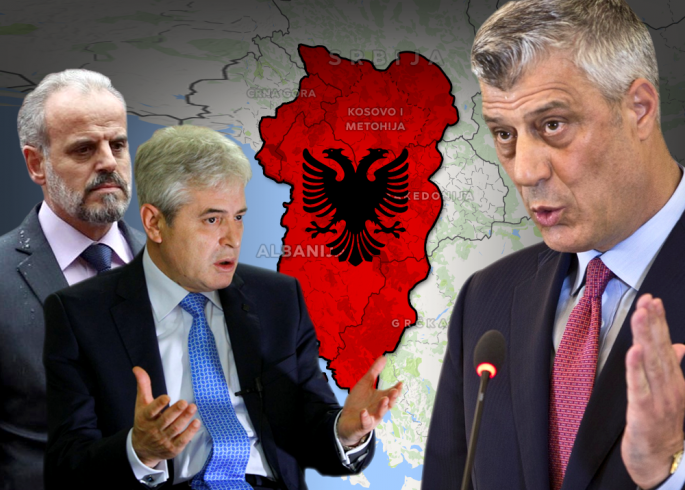 Vem, da se Slovenci, razen izdajalcev na izdajalski strani, ne bodo borili za Makedonijo, saj so še vedno preko alkohola napolnjeni s sovraštvom do nekdanjega juga, ampak razmislite, kaj čaka tudi nas. Na naši zemlji so že dolgo tuji fašisti, ki z domačimi peljejo Slovenijo v suženjsko razmerje, kjer bo nemščina uradni jezik. Se sploh zavedamo? Nam bo Makedonija končno odprla oči in ušesa, da dojamemo, kaj se zares dogaja?