Zate imamo nekaj učinkovitih tehnik, ki ga morda pripeljejo nazaj v tvoj objem.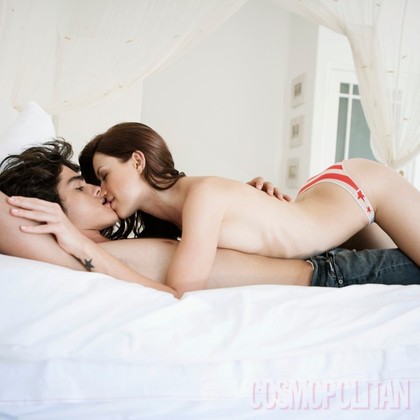 Si samostojna, privlačna in zanimiva oseba in tega se moraš zavedati (ali si to neprestano ponavljati, če ne gre drugače). Tvoja samozavest je tisto, zaradi česar se je zaljubil vate, in prva stvar, zaradi katere ti lahko uspe, da ga ponovno dobiš nazaj. Pred teboj je načrt v osmih korakih, ki ti bo pri tem pomagal.
PRVI KORAK
OSTANI MIRNA
Ne glede na to, kdo je pustil koga, je pomembno, da te ne zagrabi panika. Nič ga ne bo vrglo bolj kot samozavestna in mirna ženska, ko je sam popolnoma zmeden. Pričakoval je solze, moledovanje in tvoja obtoževanja, skratka vse, kar bi mu olajšalo dušo, da je naredil prav – ti pa si popolnoma mirna. Dati mu moraš vedeti, da si močna, neodvisna in seksi ženska. Spomniti se mora vseh dobrih stvari, zaradi katerih se je zaljubil vate.
Tako si bo večkrat zaželel biti v tvoji bližini, česar z drugačnim obnašanjem ne boš dosegla. Seveda bodo trenutki, ko boš popolnoma na dnu! Ni ti prepovedano jokati, zganjati histerijo in ga zmerjati z najgršimi besedami, kar jih premore tvoj besednjak – a počni to pred najboljšo prijateljico ali ko si sama. Vložiti boš morala veliko napora, da čustev ne boš pokazala pred njim, a verjemi, da se ti bo izplačalo.
Če pa si ti pustila njega, je to ravno tisto, kar moraš narediti – mu iskreno povedati, da si naredila napako, ga prositi odpuščanja in vprašati, če je pripravljen začeti znova. Tak primer je Urša, ki je fantu iskreno povedala, da dokler ga ni izgubila, sploh ni vedela, kaj si pravzaprav želi. Na srečo je razumel in sta bila po tem skupaj še eno leto. Če to ne 'vžge', tudi tebe čaka naslednji korak.
DRUGI KORAK
ČAS JE TVOJ PRIJATELJ
Tvoje možnosti so velike, a paziti moraš, da od tebe ne bo dobil občutka, da pritiskaš nanj. Več časa mu boš dala, večja je verjetnost, da bo ugotovil, da si zanj edina, ki si jo res želi. V tem času moraš spet poiskati sebe in razmisliti, kaj so razlogi, da sta se pravzaprav sploh razšla. Stvari, ki ti gredo pri njem na živce, počne nalašč ali tak pač je, pa se le ti ne moreš sprijazniti s tem? Od njega pričakuješ, da se bo spremenil?
Meniš, da se boš spremenila ti? Težko verjetno! Razpad vajine zveze je idealen čas, da narediš njeno revizijo. Takrat ko najbolj boli, pridejo na dan stvari, ki si jih prej mogoče zanikala sama sebi. In če bosta spet skupaj, je dejstvo, da bodo te stvari pozabljene – za nekaj časa, potem pa se bodo spet pojavile. Napiši si njihov seznam – zraven pa, kaj bi v primeru, da bosta spet skupaj, pričakovala od njega in kaj od sebe, da se te stvari razrešijo. Zavedati se moraš: če si na spremembe pripravljena ti (si res?), ni nujno, da bo tudi on.
Včasih v takšnem primeru sploh ni slabo obiskati koga, ki se ukvarja s svetovanjem, vidi širšo sliko od tebe in ti lahko popolnoma nepristransko pomaga. To je naredila Mateja, ki ji je psiholog pomagal ugotoviti, da ji njen fant pač nekaterih stvari ne bo mogel nikoli pokazati in dati tako, kot si to želi ona. Prepričana, da gre za ljubezen njenega življenja, sta s fantom poskusila ponovno, a prek nekaterih stvari kljub svoji odloč(e)nosti ni mogla, zato sta se po pol leta spet razšla – brez obžalovanj in vesela, da sta kljub vsemu poskusila.
TRETJI KORAK
NAJPREJ SI NA VRSTI TI
Na vajin razhod moraš začeti gledati s pozitivne, in ne negativne strani. Nauči se uživati sama s seboj. Privošči si masažo, vlagaj v svojo osebnostno rast. Beri knjige, razglabljaj s prijateljicami o različnih temah. Poskušaj nove stvari, obišči kraje, ki jih on ni želel obiskati. Jokaj ob romantičnih filmih, a nikakor niti za sekundo ne pomisli, da jim je življenje kaj podobno. Verjemi vase in v svojo voljo.
Samo če se boš res­nično čustveno oddaljila od njega, bo tudi on začutil, da te izgublja. To, da se čustveno oddaljiš, pa je nadvse pomembno tudi zato, da na vajine težave pogledaš bolj trezno, z večje distance. To se je pripetilo Poloni, ki si svojega fanta na koncu sploh ni želela nazaj.