Objavil/a
G Z
, dne 2020-12-01 ob 09:26:19
Ko v šoli sediš na ušesih, si "šprical" pouk ali pa samo učil "na pamet", ker je to menda zaželjeno in bogme, tudi nagrajeno ... s 5-kami. Ampak, kje je že šola, mar ne.
Ljudje pa pozabljivi.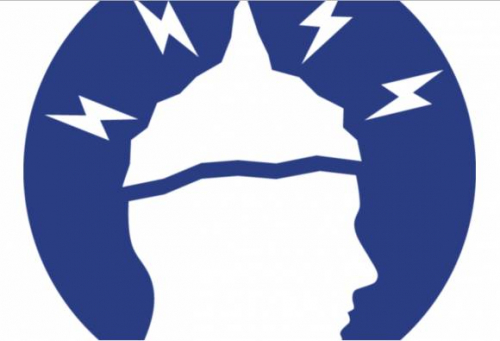 - Verjamemo, da nam lahko skozi nosno votlino vstavijo čip v možgane. Pri biologiji v OŠ smo se naučili telesne zgradbe, povedali smo tudi, da možgani plavajo v likvorju, so v zaprtem sistemu. Kako bi torej lahko skozi nos prišel z vatirano palčko v možgane?

Ljudje smo pozabili, kar smo se naučili.

- Verjamemo, da skozi maske prehaja virus, obenem pa ista maska zadrži O2 in CO2. V OŠ pri kemiji smo se seznanili z sestavo virusov (DNA in ovoj), s sestavo DNA in periodnim sistemom elementov. Imeli smo modele molekul in računali smo molske mase. Takrat je vsak vedel, da je veriga DNA in posledično virus, veliko večji kot molekula CO2 ali O2.

Ljudje smo pozabili.

- Verjamemo, da nam bodo zato, ker nam s cepljenjem vnašajo tuje gene, sprali možgane, vnesli "tretjo vrv" DNA, da bomo mislili in čutili kar nam bo ukazano.V osnovni šoli smo se učili o DNA, RNA in osnovah genetike. Povedli smo, da je DNA v jedru, razdelili smo celice na telesne in spolne, za prenos genov so pomembne spolne celice.

Cepivo dajejo v mišično tkivo, kjer so telesne celice. Prenos med mišicami in možgani poteka preko živčevja, vendar ne gre za snovni prenos, ampak zgolj prenos električnih dražljajev.

Umetno roko lahko upravljamo z mislijo, možgani pa žal ne morejo oživiti umetne roke. Sicer pa s hrano vsak dan vnesemo vase na milijone tujih DNA, bodisi od krave ali pa solate, pa še vedno smo ohranili svojo lastno DNA

To smo se učili, ljudje so pozabili.

Če se dotaknem kritičnega mišljenja, moram omeniti, da ljudje vemo, da za vse ostale bolezni zdravnik napiše in podpiše vzrok smrti, verjamemo pa, da za Covid podpišejo svojci.

Verjamemo, da se zaradi plenice, ki prekriva voziček v zaprtem prostoru, lahko otrok pregreje, čeprav vemo, da toplota prehaja iz toplejšega na hladnejše mesto, izdihani zrak pa ima telesno temperaturo..

Verjamemo, da se virusa lahko nalezejo le odrasli, otroci pa ne, kot da bi virus znal izbirati po starosti.

Nekritično delimo informacije, saj se nismo naučili preverjanja verodostojnosti. Pravzaprav ne znamo izluščiti bistva iz gradiva.

Zato npr. širimo informacije, da je maska protiustavna, da je ni treba nositi, pa je nezakonito le pobiranje kazni.

Ljudje ne znamo izluščiti, da je maska obvezna, čeprav ne bomo kaznovani, če je ne bomo nosili.

In prav slednje je tudi odraz morale, če ni kazni, se pa lahko to počne

Res nam ni pomoči....in to vse zaradi "Verjamemežev"..