Objavil/a
G Z
, dne 2021-01-25 ob 02:37:07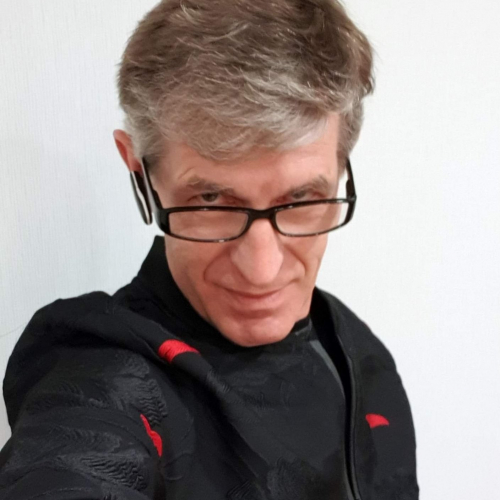 Mihael Bellis, z rojstnim imenom Miran Plohl, je ista oseba, o kateri so se mediji pred leti dodobra razpisali. Okrožno državno sodišče je namreč proti njemu in njegovi partnerki vložilo zahtevo za preiskavo zaradi suma povzročitve smrti iz malomarnosti. Christian Plohl Dornik, njun desetmesečni sin, je leta 1997 umrl v ljubljanskem kliničnem centru. Kriva naj bi bila starša, ki sta ga izstradala in ga kljub vidnim bolezenskim znakom nista pravočasno odpeljala v bolnišnico.
Že včeraj smo poročali o Mihaelu Bellisu, ki po vzoru partizanske gverile po Sloveniji pošilja navodila za sesutje vlade, NIJZ-ja, UKC-jev, policijskih postaj in centrov sedežev političnih strank, TV centrov po Sloveniji ter še nekaterih drugih, skritih lokacij. Na dan pa zdaj prihajajo še nekatere podrobnosti o samooklicanem "inteligentnem in edinstvenem vodji" vseslovenskega upora ter o njegovi družini, ki ima na grbi kar pestro preteklost.
"Naj Christian počiva v miru do svojega vstajenja v telesu, v katerega ne bo nihče več posegal z agresivnimi metodami," je zapisala mati nesrečnega otroka, Ivica Plohl Dornik. Ta je namreč štiri mesece po sinovi smrti izdala knjigo z naslovom Iz pekla v raj. Knjigo naj bi zapisala po sinovem nareku in to že leta 1995, dokončala jo je ravno na dan njegovega spočetja. Januarja 1997 je taisti otrok umrl, in sicer zaradi podhranjenosti in pomanjkanja beljakovin. Po besedah Dornikove, se je po tem, ko so ji diagnosticirali kožnega raka, seznanila z metodo, kako s spremembo prehrane premagati bolezen. Odločila se je za alternativno življenje, prišla je v "mavrični svet, v hišo ljubezni in optimizma." Leta 1987 je ustanovila Elis, center za novo kakovost življenja. Potem je spoznala frančiškana, "čudovitega duhovnika" Mirana Plohla. Sčasoma je njun odnos prerastel v ljubezen, Plohl pa je zapustil duhovniški stan in se poročil z Dornikovo. Ko je zanosila njunega tretjega otroka Christiana, sta starša spoznala, da Plohl ni njegov oče, pač pa je bil Christian spočet od Svetega duha, tokrat naj bi bil oče, po njunih besedah, sam Bog.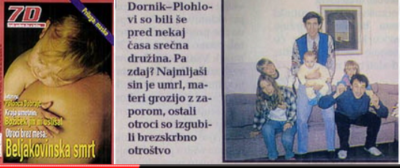 Otrok umrl tudi zato, ker ga mati ni takoj odpeljala na infekcijsko kliniko
Po smrti Christiana, je skrušena mati o njem povedala, da je bil radosten otrok. Povedala pa je tudi, da se je izogibala različnim preiskavam, ki bi mu škodile. O kakšnih preiskavah je govorila, sicer ni znano, se pa pojavljajo podatki o tem, da je otrok že prej zaradi podhranjenosti imel določene težave, mati pa ga ni želela odpeljati k zdravniku. Januarja 1997 je bil otrok sprejet na infekcijsko kliniko, nekaj dni za tem, pa je tragično umrl. Po obdukciji otroka so povedali, da so zaznali možganske krvavitve, vnetje pljuč in slabokrvnost, niso pa mogli točno določiti začetnega vzroka bolezni. Prepletala se je vrsta različnih vzrokov, ki so otroka vodili v prerano smrt, so takrat v izjavi za javnost povedali zdravniki. Mati je otroka izključno dojila, sama pa se je držala makrobiotične diete in se štirideset dni menda tudi postila. Njena krivda pa je bila tudi v tem, da otroka ni takoj odpeljala na infekcijsko kliniko, čeprav ji je dežurni zdravnik izdal napotnico.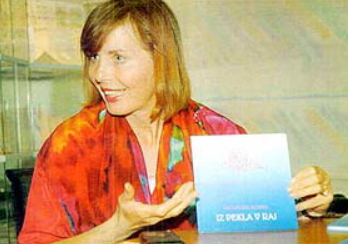 Obtožnica proti Ivici Dornik Plohl oz. Aimanueli Bellisai
Ivica Dornik Plohl je na zatožno klop sedla leta 2005, obtožnica jo je bremenila povzročitve smrti svojega otroka iz malomarnosti. Otroku naj ne bi pravočasno zagotovila zdravniško pomoč. Dornikova se je v tem času tudi dvakrat preimenovala, najprej v Christiano Bellis, potem pa v Aimanuelo Bellisai. Obravnavo so sprva prekinili, ker je trdila, da ni prejela obtožnice – ta je bila namreč naslovljena na njeno prejšnje ime. Obravnava se je na sodišču nadaljevala v letu 2012, epilog te zgodbe pa ni znan.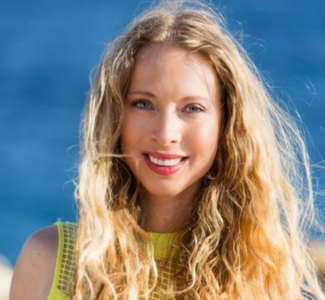 Sestra tragično umrlega Christiana je nihče drug kot Savina Atai
Zgodbe pa tukaj sploh še ni konec. Izkaže se namreč, da je Christianova sestra Savina Atai, ki je o svoji mami zapisala, da je profesionalna iskalka Boga. "Joj, nore stvari so se dogajale pri nas," je napisala. In nadaljevala svojo pripoved o tem, kako je njena mati poslala telegrame o svoji lastni smrti. Tudi takrat devetletna Savina je bila prepričana, da je njena mamica umrla. V resnici pa je šlo le za to, da se je Dornikova preimenovala. Savina Atai sicer ni hčerka Bellisa, je pa živela skupaj z njim in mamino novo družino. O svojih izkušnjah v otroštvu je napisala tudi več knjig. Za bratovo smrt, pravi, je občutila veliko krivdo, krivdo pa ji je očitala tudi mati. Mamo je namreč nagovarjala, naj Christiana odpelje v bolnišnico, mati pa je še danes prepričana, da je prav ta kriva za smrt njenega otroka. "Kot otrok profesionalne iskalke boga, pastorka bivšega rimsko-katoliškega duhovnika in čarovnika ter sestrica malega vegetarijanca Christiana (čigar smrt so slovenski mediji in sodišče prežvekovali več let) sem marsičesa vajena. Moja koža bi bila v ponos slonom," je povedala v pogovoru za časopis Delo. Za Delo je tudi povedala, da jo je lastna mati krivila za poskus posilstva, katerega žrtev je bila. Ko ji je zaupala, kaj se ji je zgodilo, ji je mati odgovorila, da si je ta dogodek pritegnila sama. Kakor koli že, ne moremo mimo občutka, da je Savina Atai svoje izkušnje izkoristila sebi v prid in za lasten zaslužek. To so nam potrdili tudi nekateri dobro obveščeni viri blizu nje.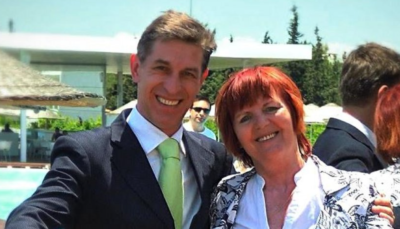 Bellis ženo nagovarjal, da splavi otroka
Zanimiv in zgovoren je tudi podatek, da je Miran Plohl oziroma Mihael Bellis, po poročanju nekaterih medijev, ženo nagovarjal k splavu. Imela sta namreč že dva otroka in finančne težave, saj Plohl ni bil navajen dela. Šokantno je, da nekdanji župnik sploh razmišlja o splavu, sploh pa če upoštevamo, da sta s soprogo imela Christiana za Božjega sina. Po njenih besedah naj bi jo Plohl tudi udaril, tako da se očitno ni izkazal kot čudoviti duhovnik, za kakršnega ga je imela.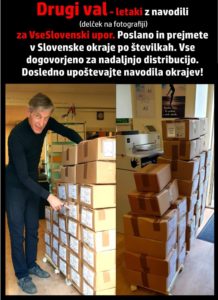 Sumljivi posli in čarodejstva Mihaela Bellisa
O Mihaelu Bellisu lahko povemo tudi to, da si je na Slovaškem ustanovil podjetje Elis International, preko katerega naj bi pral denar. V Sloveniji je za sabo pustil že vrsto dolžnikov, sam pa se izogiba vseh davkov. V Sloveniji je bil namreč zaveden v evidenci brezposelnih, čeprav je javna skrivnost, da je v resnici opravljal delo. Na spletu gre tudi zaslediti podjetje, ki je registrirano na njegovo prejšnje ime, Miran Plohl. Šlo naj bi za reklamni atelje. Na Petkovškovem nabrežju v Ljubljani pa ima center Elis, kjer tiska letake in vizitke. Prav tam je po vsej verjetnosti natisnil letake, ki jih sedaj pošilja po Sloveniji in v katerih nagovarja k vseslovenski vstaji ter deli navodila za sesutje vlade. Po podatkih, ki so prišli od našega uredništva, naj bi sicer podjetje v Sloveniji vrsto let delovalo prek Prinboxa. S svojimi objavami in hujskanjem, naj bi si delal reklamo za lasten zaslužek. V davnih časih pa je bil Miran Plohl tudi čarodej, na Youtubu smo našli posnetek njegovega nastopa.
Shizofreni gverilec?
Po podatkih določenih virov, naj bi bil Mihael Bellis psihični bolnik, po vsej verjetnosti trpi za shizofrenijo. Ta diagnoza naj bi bila menda razvidna tudi iz njegovih pisem, ki jih namenja državnim organom. Viri pa poročajo tudi o tem, da naj bi bil v preteklosti že obsojen nekaterih kaznivih dejanj. Če vse to drži, bi bilo morda najbolj varno, da ga nekdo pri njegovem početju ustavi, preden s svojimi shizofrenimi dejanji ne povzroči prevelike škode.