V Sloveniji je vedno več prekernih delavcev, med njimi tudi samozaposlenih, ki so ta status prisiljeni urediti, četudi izpolnjujejo vse elemente za sklenitev rednega delovnega razmerja, opozarja Inšpektorat RS za delo. Gre za globalen trend, ki terja ukrepanje na ravni EU, je ugotovitve pospremila ministrica za delo Anja Kopač Mrak.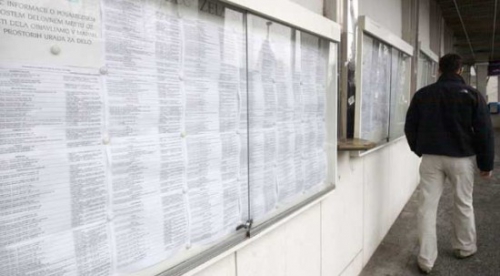 Inšpektorat: Delodajalce samozaposleni stanejo manj
Inšpektorat za delo o zlorabah na področju delovnih razmerij poroča že nekaj časa, znova pa je to problematiko izpostavil tudi ob nedavni objavi poročila za lansko leto.
Kot je razvidno iz dokumenta, se zlorabe nanašajo predvsem na prepoved sklepanja pogodb civilnega prava, konkretneje pa gre za siljenje delavcev v pridobivanje statusa samostojnega podjetnika.
"Ugotavljamo tudi prakso, da delodajalci od delavcev zahtevajo odprtje s. p., v okviru katerega po zaključenem polnem delovniku naprej na istem delovnem mestu opravljajo isto delo za istega delodajalca, s čimer se delodajalci izognejo plačevanju nadur in omejitvam glede opravljanja nadurnega dela," izpostavljajo inšpektorji. Tega "se iz dneva v dan poslužuje več delodajalcev", dodajajo.
Delodajalci po njihovih besedah ob inšpekcijskih nadzorih pogosto zatrjujejo, da želijo delavci sami opravljati delo kot samostojni podjetniki. "Neredko tudi delavci dejansko povedo, da jim delo prek statusa samostojnega podjetnika bolj ustreza, vendar to nikakor ne vpliva na prepoved sklepanja civilnih pogodb ob obstoju elementov delovnega razmerja," poudarjajo.
Vedno, ko v pogodbenem razmerju obstajajo elementi delovnega razmerja, je namreč treba skleniti pogodbo o zaposlitvi, druge oblike sklepanja pogodbenih razmerij pa v teh primerih niso dopustne.
V primerih, ko obstajajo vsi elementi delovnega razmerja, je precej razširjeno tudi študentsko delo, še ugotavljajo inšpektorji.
Kopač Mrakova: Osveščati delavce in izboljšati kulturo delodajalcev
"Na žalost je to trend na globalni ravni, na ravni EU kot celote. Opažamo, da ljudje, ki imajo redne zaposlitve, delajo več, dlje, po drugi strani pa imamo vedno več prekernih delavcev v zelo nestabilnih oblikah zaposlitve, ki so jim kršene temeljne pravice," se je na ugotovitve inšpektorata odzvala ministrica za delo, družino, socialne zadeve in enake možnosti Kopač Mrakova.
Ta problematika po njenih besedah terja odziv za celoten notranji trg na ravni EU. Regulacija na nacionalni ravni ne bi bila dovolj učinkovita in uspešna, saj delodajalci delujejo v globalnem okolju in so v tem smislu pod določenim pritiskom, je dodala.
Slovenija se je sicer v boju zoper tovrstne zlorabe že odzvala in se tudi še bo, je nakazala. Pomembno vlogo bo igrala krepitev inšpektorata za delo, ki se je začela z lanskim zakonom o inšpekciji dela, osveščanja delavcev in kulture delodajalcev, da delavca ne bodo videli samo kot stroška in orodja za doseganje ciljev, je naštela.
V tej luči je poudarila tudi pomen razvoja ekonomske demokracije, vprašanja sodelovanja delavcev pri upravljanju podjetja in dobičku. Naklonjena je tudi zadružništvu oz. združevanju samostojnih podjetnikov v različne zadruge, s čimer naj bi zmanjšali tveganja, s katerimi se soočajo, in delavskim odkupom.
Na vprašanje STA, kaj se dogaja z zakonom o ekonomsko odvisnih osebah, ki ga je predvidel zakon o delovnih razmerjih (ZDR), pa ga še vedno ni, je ministrica odgovorila, da se je zataknilo zaradi neenotnih mnenj pravnikov.
Ekonomsko odvisne osebe so sicer samozaposleni, ki na podlagi pogodbe civilnega prava samostojno in dlje časa opravljajo delo v okoliščinah ekonomske odvisnosti ter sami ne zaposlujejo delavcev. Ekonomska odvisnost pomeni, da najmanj 80 odstotkov letnih dohodkov dobijo od istega naročnika. Med takšnimi osebami so denimo novinarji in umetniki.
"V ZDR namreč zelo jasno piše, da prikrita delovna razmerja niso dopustna, z zakonom o ekonomsko odvisnih osebah pa bi to na nek način legalizirali," je opozorila. "Treba je najti nek način, kako bomo to reševali, saj nikakor ne bi želeli z zakonom, ki naj bi izboljšal položaj samostojnih podjetnikov oz. ekonomsko odvisnih oseb, legalizirati zlorabe zakonodaje," je navedla.
Opozorila inšpektorata za delo pa po njenih besedah vendarle že kažejo na premik, saj so se inšpektorji usmerili tudi na področje prikritih delovnih razmerij in nadzorujejo tudi del ZDR, ki zapoveduje, da ne moreš biti s. p., če delaš za delodajalca z njegovimi delovnimi sredstvi, pod njegovimi navodili, je sklenila.