Švedski družbeni model je bil dolga leta zgled za številne Slovence. Toda Sloveniji ni nikoli uspelo postati druga Švedska in tudi švedski model je zaradi migrantske krize v hudih težavah.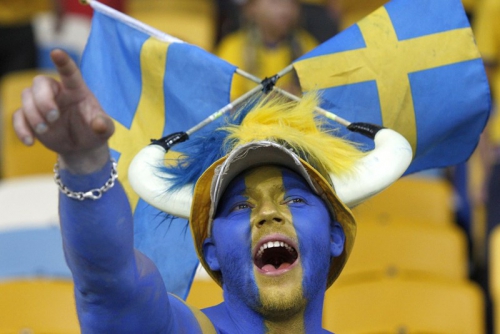 Švedska – socialna država visoke blaginje in humanitarna velesila, ki sprejme vsakogar, ki želi živeti tam. To je bila idealizirana (samo)podoba te skandinavske države, ki se je v teh dneh začela poslavljati.
Na stežaj odprta vrata humanitarne velesile

"Lahko sprejmemo vse begunce." "Ni meja za to, koliko ljudi lahko sprejmemo." Tako so, ko se je konec letošnjega poletja sprožil val migrantov po tako imenovani balkanski poti, dolgo časa govorili skoraj vsi švedski politiki in politični analitiki.

Švedska je veljala za nekakšno humanitarno supersilo in bila zaradi radodarne zakonodaje magnet za številne migrante. Zato ne preseneča, da ima glede na število prebivalcev Švedska največ prosilcev za azil v Evropi.
Migranti Švedsko spravili na kolena

Toda letošnji migrantski val je Švedsko spravil na kolena. Po napovedih bo letos v tej 9,8-milijonski državi za azil zaprosilo skoraj 200 tisoč ljudi. Njena južna soseda, 5,6-milijonska Danska, pa letos pričakuje le 20 tisoč prosilcev za azil.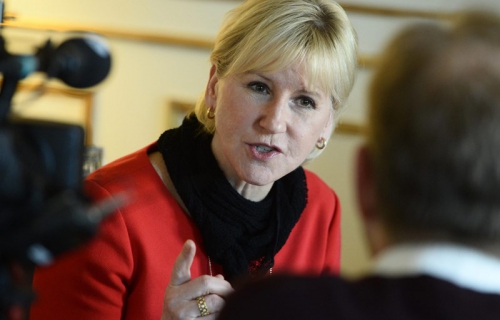 Razlog za razliko med tema dvema državama je zelo preprost. Danska, kjer so na oblasti desnosredinski liberalci, je začela že pred meseci zaostrovati azilno zakonodajo. Prosilci za azil imajo tako v deželi kock Lego samo začasno dovoljenje za bivanje, nimajo takojšnje pravice do združevanja družin, prav tako so jim znižali denarno pomoč.
Požigi azilnih centrov, spori med domačini in begunci

Na drugi strani je Švedska na primer vsem sirskim beguncem, ki so prišli k njim, takoj dala dovoljenje za stalno bivanje. Zato ne preseneča, da je bila ta država zaželen cilj vseh pravih in lažnih sirskih beguncev. Zaradi velikega priliva prosilcev za azil pa je švedski državi začelo zmanjkovati prostora za namestitev.

Vse več azilnih centrov so postavljali na švedskem podeželju, kar pa je ujezilo domačine, ki so začeli množično požigati centre – do zdaj jih je v dveh mesecih zgorelo 17. Pojavljajo se tudi napadi na centre ter pretepi med domačini in prosilci za azil, piše britanski časnik Daily Mail.
Kapitulacija preveč radodarne humanitarne velesile

Švedska levosredinska vlada, ki jo vodi socialdemokrat Stefan Lövfen, je nekaj časa upala, da bo rešila težave tako, da bo prosilce za azil namestila na odročne kraje, daleč proč od ljudi. Temu pa so se uprli migranti, ki želijo prebivati v švedskih velemestih – Stockholmu, Malmöju in Göteborgu.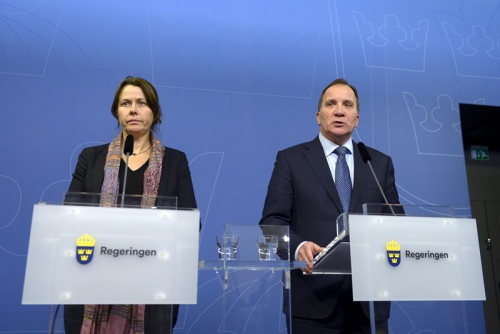 In prišel je dan kapitulacije humanitarne velesile: švedski minister za priseljevanje Morgan Johansson je v začetku novembra napovedal, da država novim prosilcem za azil ne bo več zagotavljala nastanitve, in jih pozval, naj ostanejo na Danskem in v Nemčiji.
Švedski premier pričakuje, da bodo druge države rešile Švedsko

Premier Lövfen je od drugih evropskih držav zahteval, da sprejmejo več beguncev in migrantov. Dodal je, da bo Švedska zahtevala, da številne begunce, ki so že v državi, prerazdelijo v druge članice EU.

Toda glede na to, da so velike težave že pri prerazdeljevanju 160 tisoč prosilcev za azil, ki so večinoma prišli iz Severne Afrike po sredozemski poti, so načrti švedskega premierja o prerazdeljevanju, še zlasti po pariških napadih, ki so povečali strah pred migranti, precej nerealni.
Besedna vojna med Danci in Švedi

Švedska levosredinska vlada se je zapletla tudi v besedno vojno z dansko desnosredinsko vlado. Danci namreč nočejo sprejeti prosilcev za azil, ki so z Danske odšli na Švedsko. Danski zunanji minister Kristian Jensen je Švedom dejal, naj se zgledujejo po Danski ali pa naj živijo s posledicami lastne begunske politike.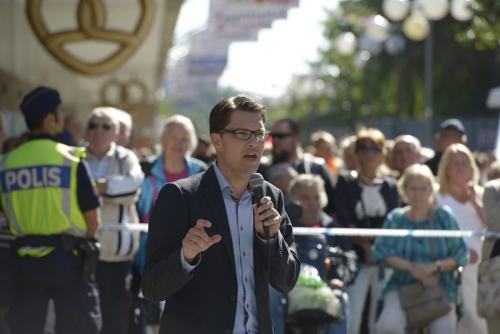 Te besede so ujezile švedsko zunanjo ministrico Margot Wallström, ki je Jensenu odgovorila, da so Švedi za begunce naredili največ od vseh in da jih zaradi tega ni treba biti sram. "Ne bomo se zgledovali po Danski," je še zatrdila.
Zaostritev švedske azilne zakonodaje

Toda pred dnevi je pred novinarje stopil premier Lövfen in dejal, da je "boleče, ker Švedska ni več sposobna sprejemati prosilcev za azil na ravni, kot jih je do zdaj ", in da bo azilno zakonodajo začasno znižala na raven azilnih zakonodaj drugih evropskih držav. Lövfen upa, da bodo z znižanjem pravic begunce prepričali, da ne prihajajo na Švedsko, ampak v druge države.

Nova švedska azilna oziroma begunska zakonodaja med drugim predvideva:

- začasno triletno dovoljenja za bivanje,

- časovno strogo omejitev pravice do združevanje družin,

- prosilce za azil, ki trdijo, da so mladoletni in na Švedsko prihajajo brez spremstva, bodo zdravstveno pregledali, da bodo ugotovili, ali so res mladoletni.
Jok in žalost na švedski levici

Medtem ko Asa Romson, vodja Zelenih in namestnica švedskega premierja ter ena od snovalk švedske širokosrčne azilne zakonodaje, ob spremembi zakonodaje ni mogla zadrževati solza (videoposnetek njenega joka je na koncu članka, op. p.), so protimigrantski Švedski demokrati, trenutno najbolj priljubljena švedska stranka, sporočili, da so te spremembe premajhne in prepozne, piše spletna stran The Local.
Beri dalje...