Pevka Kataya se je v šovu Znan obraz ima svoj glas vsako nedeljo prelevila v enega izmed znanih izvajalcev, 'zamenjala' je tudi spol. Kljub vsemu se je najbolj poistovetila z Marilyn Monroe, ki jo je začutila tako na fizični kot značajski ravni, vsekakor pa ji bo v spominu ostal tudi večer, ko je imitirala Neco Falk, saj je pred oddajo prejela injekcijo botoksa, zaradi katerega je imela popolnoma omrtvičeno čelo.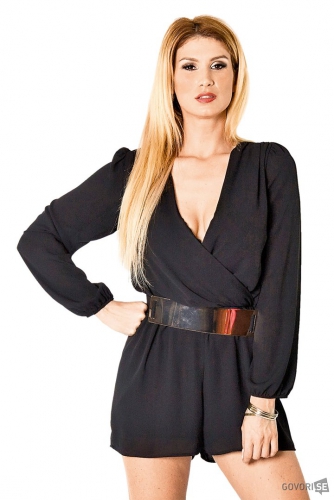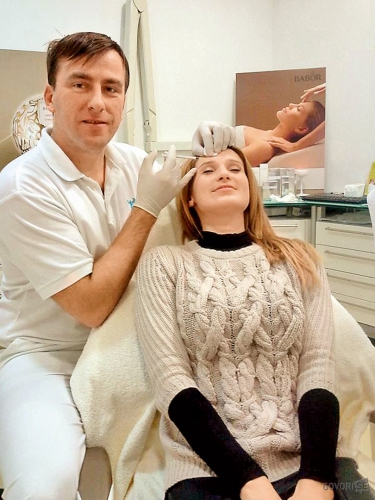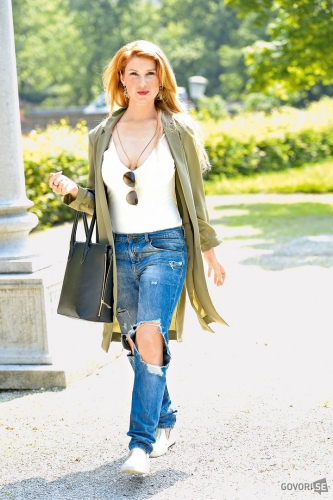 Po nekaj meseci ste nehali snemati šov Znan obraz ima svoj glas. Ali pogrešate nedeljsko druženje?
Pred nekaj tedni smo končali šov; to je bila najbolj izpopolnjujoča dogodiv­ščina. Seveda sem že ob vstopu vedela, da bo po koncu takega projekta odtegnitvena reakcija, vendar je to popolnoma normalno, zato se zdaj posvečam vsem stvarem, ki se jim med šovom nisem: pisanju glasbe in snemanju novih pesmi.
Ste prek nastopov in posnemanj različnih osebnosti spoznali kaj novega o sebi?
V oddajo sem prišla z namenom, da zrastem kot umetnica in kot oseba. Skozi tak intenziven proces in izpostavljenost spoznaš svoje meje in tudi sposobnosti, za katere prej nisi vedel, da jih imaš. Ugotovila sem, da se rada norčujem iz sebe, da obožujem ples in igro, da je moje telo zmožno več, kot sem mislila, in da je oder absolutno moj dom.
Kateri lik je bil najbolj podoben vam in zakaj?
(smeh) Marilyn Monroe je bila seks bomba, moški so si je želeli, a nihče je ni želel resnično spoznati, ker so bili tako zaslepljeni z njenim seksapilom in videzom. V resnici je bila izjemno inteligentna in kompleksna ženska, katere seksapil je bil prej njeno prekletstvo kot dar. S tem se definitivno lahko poistovetim. Ne govorim toliko o videzu, ker je lepih punc ogromno, gre za karizmo in energijo, ki ju človek izžareva in s katerima vleče k sebi ljudi, predvsem čustvene in energetske vampirje.
Pred šovom se je veliko govorilo o vaši selitvi v Los Angeles, vendar pa končne odločitve še niste sprejeli. Torej ostajate v Sloveniji ali je Amerika še vedno možnost?
V Sloveniji sem izključno zaradi poslovnih obveznosti, resnica je, da nisem pričakovala takih zapletov pri pridobivanju vizuma, zato bom zanesljivo še nekaj časa razpeta med različnimi državami.
Si sploh predstavljate življenje čez lužo?
Obožujem Los Angeles, zagotovo bom tam živela, trenutno pa bom še morala leteti sem ter tja, ker je življenje preveč nepredvidljivo.
Kako pa nameravate izkoristiti trenutno prepoznavnost, ki ste jo dobili s sodelovanjem v šovu?
To, kar sem si želela od tega šova, sem dobila! Osebnostno rast! Zdaj pa se bom posvetila nastopom in drugim projektom, ki jih načrtujem.
S katerim izmed sotekmovalcev ste se najbolj ujeli in ohranjate prijateljske stike?
Prav vsi se imamo radi in se pogrešamo, trudimo pa se dobivati čim več. Seveda bomo poskusili ohraniti odnose, ki smo jih zgradili.
Veliko komentarjev ste dobili na račun svojega značaja in 'nore' osebnosti. Vas je kakšna opazka prizadela tudi na osebni ravni?
Mislim, da so me ljudje zares spoznali, pri meni je največja težava moja iskrenost, taka sem in še več. Sem odbita, nora, energična in strastna. Veseli me, da so me ljudje imeli priložnost zares spoznati, moje želje, strahove, dušo, talent, vse, kar sem. Pogosto me ljudje napačno razumejo in prvi vtis jim pusti mešane občutke o meni, saj se moja prava raznovrstna narava razkrije šele, ko nekoga spustim blizu.
Se je krog vaših oboževalcev zdaj povečal? Ste imeli kakšno negativno izkušnjo?
Logično, da se je povečal krog oboževalcev, srečna sem, da je toliko ljudi uživalo ob naših nastopih, bistvo življenja je, da si srečen in da poskusiš osrečiti druge. Mislim, da smo dobro opravili to nalogo. (smeh) Je bilo pa pozitivnih izkušenj tako veliko, da tiste malce manj lepe niti niso prišle do izraza.