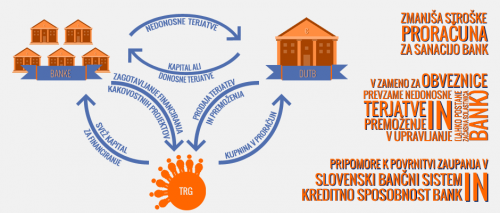 Konec septembra so mediji objavili novico, da je vodenje ene najuglednejših kulturnih inštitucij v Veliki Britaniji, British Museuma prevzel Nemec, umetnostni zgodovinar Hartwig Fischer. Kritični odzivi na novico so bili zanemarljivi. V normalnih državah je trg dela za vodilna mesta v športu, kulturi in gospodarstvu že dolgo časa globaliziran. Bolj ko v presojanju uspešnosti posamezne inštitucije velja meritokracija, manj je pomembno državljanstvo vodilnega osebja. Da je občasno koristno, da za voditelja pride tujec, je znano že dolgo časa. Švedi (1810) in Norvežani (1905) na primer, so si celo uvozili tujega vladarja.
Za hlapce, tujci le kot hlapci
Slovenci imamo do tujcev na vodilnih mestih ambivalenten odnos. Zgodovina in naša številčna majhnost sta nas prikrajšali za voditelje velikega formata in naši predniki so tuje gospodarje pogosto obravnavali kot sovražnike. Ta zgodovinski odpor do tujih voditeljev so uspešno izkoristili slovenski komunisti. Da bi jim to uspelo, so morali s svojo propagando negirati emancipacijske dosežke Slovencev v zadnjem stoletju obstoja Avstro-ogrske kot tudi v obdobju med obema svetovnima vojnama. Le ob ustreznem revidiranju zgodovine in omalovaževanju političnih in gospodarskih dosežkov na slovenskem do druge vojne, so lahko ustrezno zablesteli stalinistični in titoističini voditelji Socialistične Slovenije in njih apologeti. Objektivna primerjava gospodarskih dosežkov in življenjskega standarda znotraj istega časovnega obdobja v Sloveniji s sosednjima Italijo ali Avstrijo je bila in je še nezaželena.
Ko takole razmišljam o vlogi tujcev v slovenskem gospodarstvu mi spomin obudi televizijski intervju s partizanskim bančnikom Nikom Kavčičem, kjer je se le ta neženirano pohvalil, kako je izkoriščal izobražene nemške vojne ujetnike pri vzpostavljanju udbovskega gospodarskega imperija. Nič posebnega za povojne razmere. Podobno so počeli tudi v marsikateri drugi državi. A pri nas tako ravnanje ni bilo nikoli moralno sporno. Za tovarišijo so sposobni tujci dobrodošli, če jih lahko obvladajo s silo ali s korupcijo. Kirurg Mishaly bi verjetno lahko za dober denar še vrsto let vzpostavljal otroško srčno kirurgijo v Sloveniji, če le prepogosto umiranje otrok ne bi zrevoltiralo dela medicinskega osebja in posledično javnosti.
Osebna odgovornost Cerarja in Mramorja
Nedavna odstavitev predsednika upravnega odbora slabe banke Larsa Nyberga in njenega glavnega izvršnega direktorja Torbjörna Månssona napeljuje na ugotovitev, da so metode tovarišije ko gre za odnos do tujcev na vodilnih mestih v Sloveniji še vedno aktualne. Kljub temu, da imamo na oblasti »strokovnjake za poštenje« je očitno, da se tovariši ne bodo kar tako odrekli vpliva na sicer formalno neodvisne ustanove. Trije indici:
Družbenopolitični delavci, ki delajo v osrednjih medijih so se spravili na tujce v slogu partijskih čistk. Kar naenkrat so postali sporni osebni dohodki tujih bančnikov, čeprav so pogodbeno določeni in so se letos spomladi celo znižali. Na pismo Nyberga finančnemu ministru in na njegov govor na odboru za finance ni bilo argumentiranih odzivov. Narobe naj bi bilo, ker je pismo ministru poslal v vednost tudi mednarodnim finančnim inštitucijam. Seveda, če te pljuvajo tovariši, je dovoljena le ponižna samokritika.
V medijih se poskuša zmanjšati osebno odgovornost predsednika Vlade Cerarja in finančnega Ministra Mramorja za posledice odstavitve. Ali je bila odstavitev smotrna se bo pokazalo, ko bodo imenovani nasledniki in ko bomo priča njihovim dosežkom. Težko bomo verjeli, da sta Cerar in Mramor zgolj izgnala nesposobne eksponente globalnega kapitalizma iz templja tovarišijskega gospodarstva, če jih bodo nasledili mojstri podobnih profilov in enakih ali slabših referenc. Raztegovanje odgovornosti za morebitno šlamastiko in mednarodno blamažo na bivše predsednike vlad in finančne ministre ter na vodstvo Banke Slovenije je le prozoren manever, da bi se relativizirala odgovornost sedanje oblasti za zamenjavo.
Če se Cerar in Mramor obnašata kot da je zamenjava neizbežna nujnost, ki se jima je pripetila, pa se ministra Židan in Erjavec hvalita s svojim zaslugami za izgon tujcev. Vodita namreč stranki, ki sta transmisija tovarišije. Za njiju je politično koristno, če interesne skupine, ki so jim bili tujci v DUTB trn v peti, vedo, da se na njune usluge lahko zanesejo tudi v prihodnje.
Povprečno obveščeni opazovalec, za kakršnega se imam tudi sam, težko reče, ali je vodstvo DUTB delalo dobro ali ne. O tem, kakšni so kriteriji za merjenje uspešnosti njihovega dela sploh ni tekla beseda. Osredotočiti bi se morali na dva kriterija. Da mora DUTB prodati terjatve s čim večjim izkupičkom in da mora to narediti čim prej. Kritiki so DUTB očitali, da prodaja terjatve prehitro. Neupoštevanje dejstva, da je izkupiček danes več vreden kot pa obet enakega ali malo večjega izkupička v negotovi prihodnosti, je še ena aberacija tovarišijskega kapitalizma v katerem velja oblast nad proizvajalnimi sredstvi več kot denar.
Ali niso znali ali niso smeli?
DUTB je že pred pol leta prodala slabe terjatve, ki so jih imele banke do družb Protej, Elan, Polzela in Adria Airways. V paketu terjatev z nominalno vrednostjo 105,4 milijona evrov so največji delež, to je 80 milijonov, predstavljali dolgovi družbe Protej preko katere so Herman Rigelnik in tovariši obvladovali skupino ACH. V medijih so bile objavljene neuradne informacije, da so bile terjatve iz bank prenesene na DUTB z 41,5 odstotnim diskontom in da je DUTB dobila za te terjatve več kot je zanje s svojimi vrednostnimi papirji plačala bankam. Postavlja se vprašanje, zakaj banke teh slabih terjatev niso že pred prenosom na DUTB prodale na trgu. Možno je, da tega niso storile ker niso znale, ali pa ker jim tovarišija tega ni dovolila. V obeh primerih so bili tujci potrebni, da se je državi povrnil vsaj del denarja s katerim je sanirala slaba bančna posojila.
Slika: DUTB
Pripis uredništva: ob ponedeljkih na Časniku objavljamo uredniški komentar, ki ga vsak teden pripravi eden izmed članov uredništva.