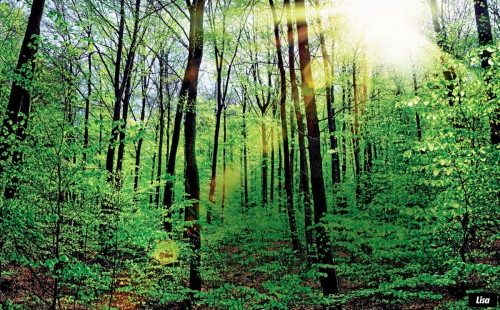 V gozdu se ljudje že od nekdaj dobro počutimo. Vemo tudi, zakaj: življenje v tem skritem svetu je našemu podobno veliko bolj, kot bi si mislili.
Tudi znanstveno je dokazano, da so drevesa čuteča bitja. Med sabo se lahko pogovarjajo in celo doživljajo ljubezen. Nekdo bi morda rekel, da gre za domišljijske predstave romantikov, toda na aachenski univerzi so zgornje vrstice potrdili z nekaj različnimi raziskavami.
Drevesa se lahko pogovarjajo med seboj
Jezik ni samo tisto, kar slišimo. Pogovor lahko namreč poteka na povsem drugačen način – tako nas vsaj učijo drevesa. Raziskovalci so to spoznali v afriški savani. Tamkajšnje žirafe so povsem nore na liste listavca dežnikaste akacije. Ko malce prigriznejo, se ne lotijo še listov sosednjih akacij, temveč se po nekaj minutah lotijo tistih, ki so lahko tudi 100 metrov stran.
Razlog: akacije lahko v svojih listih po obgrizenju ustvarijo grenčične snovi zoprnega okusa. Žirafa jih do tistega trenutka sicer že nekaj poje. Toda zakaj se potem ne loti sosednjih dreves? Senzacionalen razlog: sosednje akacije začnejo skoraj istočasno tudi proizvajati to snov. Izvedele so za prvo 'žrtev', ki jih posvari: hitro spremenite svoje liste v neužitne.
Tega so sposobna tudi naša evropska drevesa. Bodisi bukve, hrasti ali smreke: ko jih nekdo začne glodati, vklopijo alarm – z njim lahko celo privabijo živalce, ki jim z lubja pojedo gosenice. Komunikacija gre tudi v druge smeri: prek korenin in prek gob, ki prekrivajo gozdna tla. To je bolj zanesljivo kot vonji, ki jih raznaša veter.
Drevesa so družabna
Ljudje to včasih pozabimo, gozd pa se tega dobro zaveda: vsi smo povezani med seboj.
Mnogo dreves je povezanih med seboj s koreninami in kadar je sosednje drevo v stiski ali pa bolno, mu načrpa hranilne snovi. Oskrbijo ga! Kot bi vedela, da bodo le skupaj lahko ustvarila delujoč ekosistem, se tako ubranila pred vročino, mrazom in sušo ter previharila vse viharje.

Negujejo prijateljstva
Pri mnogo drevesih gre ta povezanost še dlje: med bukvami najdemo celo (prijateljske) pare. Te se v smeri partnerja ne razširijo tako zelo kot ostala drevesa. Njihove močne krošnje se poženejo navzven, toda njihove korenine so tako tesno povezane, da drevesa celo umrejo, če umre sosednje drevo. Če ga denimo posekajo.
Skrbijo za svoje otroke
Ljudje vemo, da nam otroci hitro zrastejo čez glavo, če jih ne vzgajamo. Za drevesa je lahko to nevarno. Vendar ne za stara, temveč za mlada. Kajti drevo, ki se hitro požene v višave, ni zelo robustno. Zato 'mame' prekrijejo svoje potomce z velikansko krošnjo in tako prepustijo le toliko svetlobe, da lahko rastejo. Ker pa mala drevesa brez sonca ne morejo proizvajati veliko energije, jih mora mama preskrbovati prek korenin. Na neki način dojiti.
Drevesa imajo spomin
Če drevo dobi premalo vode, se njegov les tako napne, da lubje poči. Boleč proces – ki mu je v poduk. Ko se mu enkrat to zgodi, v bodoče pazi, da spomladi iz zemlje posrka čim več vode. Z njo ravna varčno in preudarno, ker jo nujno potrebuje za življenje. Kakšno čudovito vedenje. Za zgled!
Zdravilni sprehod po gozdu
Sprehod po gozdu hitro in učinkovito zniža našo raven stresa. To ste gotovo že izkusili na lastni koži. Ne gre le za dober zrak in prijetno klimo, na našo dušo in telo namreč močno vpliva rastlinsko zelenje. Neka študija je že leta 1984 dokazala, da so pacienti, katerih soba je imela razgled v naravo, po operacijah okrevali hitreje in so potrebovali manj sredstev proti bolečinam.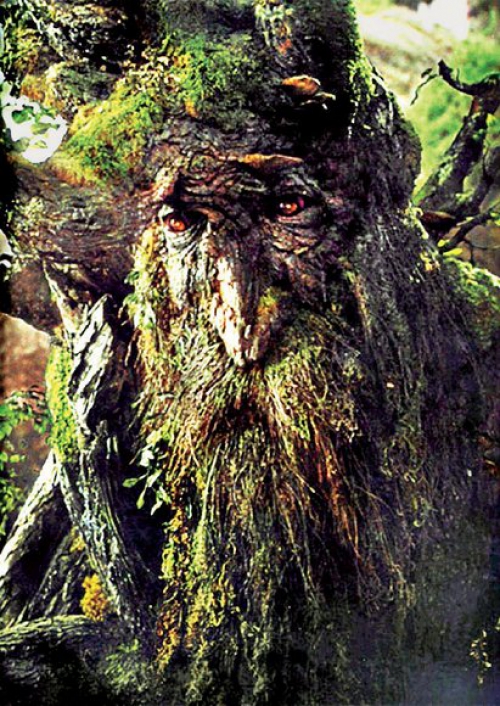 Danes vemo, da je zdravilen učinek še globlji. Rastline lahko očitno 'komunicirajo' z ljudmi. Drevesa na primer izločajo substance, ki naš imunski sistem pripravijo celo do tega, da se učinkoviteje bori proti težkim boleznim, na primer proti raku!
Dobri pastir!
Tolkien je v svojem Gospodarju prstanov gozdovom Srednjega sveta podelil podobne prijetne in modre zaščitnike. Razen če napadeš njihova drevesa. Potem je njihov srd zastrašujoč.