Balkoni in terase so so neprecenljiva vrednost mestnih blokovskih stanovanj. Pogosto služijo kot odlagalna površina ali klet na prostem, če pa imamo malo smisla za estetiko, pa je ta površina lahko naš vrt in stik z naravo ter zunanjimi rastlinami. Ni nujno, da imamo v posodah samo okrasne rastline, tudi zelenjavne in zeliščne so zelo lep okras, lahko jih tudi kombiniramo z okrasnimi.
V prvem delu smo pisali o paradižniku, krompirju, fižolu in nekaterih solatah, ki jih lahko gojimo na balkonu ali terasi, seveda odvisno tudi od njene velikosti.
Seveda solata ni samo glavnata solata, kot solato lahko uporabljamo tudi redkvice, rukolo, špinačo, motovilec in kalčke.

Redkvice
Redkvice so preproste za gojenje in tudi hitro dozorijo, zato so zelo primerne za gojenje v posodah. Potrebujejo samo en mesec, da pridejo iz semena na krožnik, ter so pekoč in hrustljav dodatek k listnati solati. Pest semen, ki jih posejete vsakih nekaj tednov, vam bo nudila redkvice vse poletje. Sorti Rudi in Saxa 3 sta klasični, okrogli, French Breakfast 3 je podolgovata z belo konico, zanimiva je sorta Ledena sveča, ki je povsem bela. Obstajajo tudi sorte redkvic, ki so v rumeni, vijolični in rdeči barvi. Seme redkvic kali osem do deset dni. Semena redkvic posejte približno do centimeter globoko in tri centimetre narazen v kakršen koli lonec – dobro bodo uspevale v okenskih koritih in tudi v visečih košarah ali večjih loncih.
Redkvice so preproste za gojenje in tudi hitro dozorijo, zato so zelo primerne za gojenje v posodah.
Rukola
Rukola je ostrega okusa in če jo gojite sami, lahko v njenih svežih listih uživate vse leto. Sejete jo zelo na redko neposredno v lonec, v katerem bo rasla, in jo nežno prekrijte z univerzalnim substratom. Divjo rukolo, ki ima nazobčane sabljaste liste, je najbolje sejati v času od sredine pomladi do sredine poletja, medtem ko solatno rukolo, ki je nežnejšega okusa in dovolj odporna za rast v zimskem času, sejemo od sredine poletja do sredine jeseni. Obe sorti bosta odlično uspevali v loncih na soncu ali v delni senci, solatna rukola tudi v viseči košari ali podobnem nizkem loncu. Sadike naj bodo dovolj zalite, da ne bodo šle v cvet. Hitrorastočo rukolo lahko odščipnete tik nad najmanjšim novim listom in ponovno bo še večkrat pognala preden jo bo treba še enkrat sejati.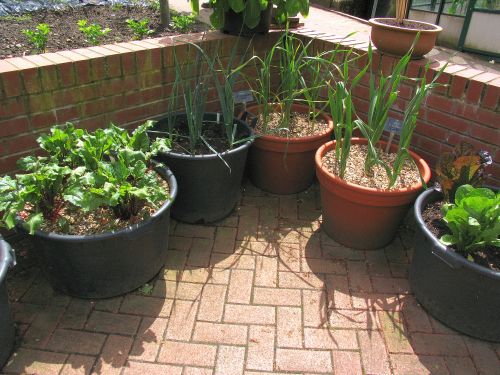 Špinača
To je zelo prilagodljiva rastlina za lonce, saj lahko njene mlade liste jeste surove oziroma kot dodatek solati ali kuhane, ko so zrelejši. Raste v katerem koli loncu, čeprav je za manjše lonce primerneje, da pobirate mlade liste. Sejemo jo bolj narazen, tri centimetre globoko, od zgodnje do pozne pomladi in ponovno jeseni, da jo boste lahko nabirali vse leto. Poganjke redčite na razdaljo do sedem centimetrov.
Špinačo dobro zalivajte, saj ne mara suhe zemlje, in sproti pobirajte posamezne zunanje liste.
Trajna špinača je dobra izbira za začetnike, saj poganja nove liste iz meseca v mesec. Sorte so Matador, hitrorastoča sorta, primerna za spomladansko in jesensko setev, ima velike, temnozelene, svetleče liste, bogate z vitaminom C in železom. Poleti špinača najbolje uspeva v senci, medtem ko pozimi rastlina največ pridobi na soncu. Dobro jo zalivajte, saj ne mara suhe zemlje, in sproti pobirajte posamezne zunanje liste.
Artičoka
Rastlina je značilna za Primorje in je velika rastlina, vendar jo lahko poberemo še majhno in pojemo surovo. Je dober nadomestek špinače v solati. Največkrat kupimo kar sadike. Lahko pa januarja ali februarja posejemo seme v topel prostor. Razmnožujemo jo lahko tudi vegetativno, tako da marca ali aprila od matične rastline ločimo čvrste stranske izrastke, ki so veliki okrog 20 centimetrov in imajo razvite korenine. Tako lahko razmnožujemo tudi jeseni.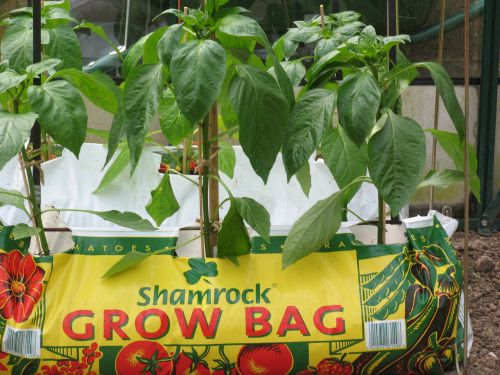 Motovilec
To je čudovita solata nežnega okusa, ki raste v obliki rozete. Na vrtovih je zelo pogosta, lahko jo gojimo tudi v posodah. Motovilec je cenjen v hladnem delu leta, saj lahko jesenski posevek pobiramo zgodaj spomladi. Od pomladi do jeseni ga sejemo narazen in do globine en centimeter, neposredno v lončke ali okenska korita. Sadike razsadimo do deset centimetrov narazen.
Motovilec je cenjen v hladnem delu leta, saj lahko jesenski posevek pobiramo zgodaj spomladi.

Kalčki graha
Imajo svež okus po grahu in so sočen dodatek k solatam. Zaviti poganjki so videti čudovito tudi na krožniku. V trgovini lahko kupimo bio seme za kalčke. Semena za deset ur namočimo v vodi. Po namakanju jih speremo in posejemo gosteje kot seme za zrnje. Razdalja med semeni je lahko en centimeter. Pomembno je, da jih vlažimo in jih porežemo, ko so primerne velikosti. Kalčke pred zaužitjem speremo z vodo. Lahko jih dvakrat ali trikrat režemo. Posevek graha zavarujte pred pticami, ki imajo rade poganjke in tudi seme, če z rastlinico pride na površje.
Kalčke graha vlažimo in jih porežemo, ko so primerne velikosti.
Kalčki sončnice
So hrustljavi in potrebujejo manj kot teden dni časa od semena do krožnika. Kupite zvitek suhih sončničnih semen v trgovini z živili in jih posejte gosto in pol centimetra globoko. Poberite kalčke, ko so visoki približno centimeter in preden jim zrastejo naslednji listi, ki so bolj grenki. Sadike sončnice lahko gojite na prostem od sredine pomladi do sredine jeseni – preostali čas v letu pa jih lahko gojite v prostoru na sončni okenski polici.

Jagode
Vsi smo že kdaj obupovali nad jagodami, ki smo jih kupili v trgovini in so se čez noč iz okusnih sadežev spremenile v sivo plesen. Sprašujemo se, zakaj nimajo jagode več takšnega okusa, kot so ga imele nekoč. No, če jih boste gojili sami, bodo ponovno imele ta okus, saj lahko izberete aromatično sorto. Sorte, ki jih prodajajo v trgovskih centrih, so navadno take, ki dobro prenašajo transport, žal pa niso tako mehke in okusne. Ne le, da bodo aromatične, vaš balkon bodo napolnile z nezmotljivim vonjem po poletju.
Jagode za posode so večkrat rodne, z belimi ali rožnatimi cvetovi, z belimi plodovi ali pa popenjave. Tako lahko združite očarljivo rastlino in slasten pridelek v eno.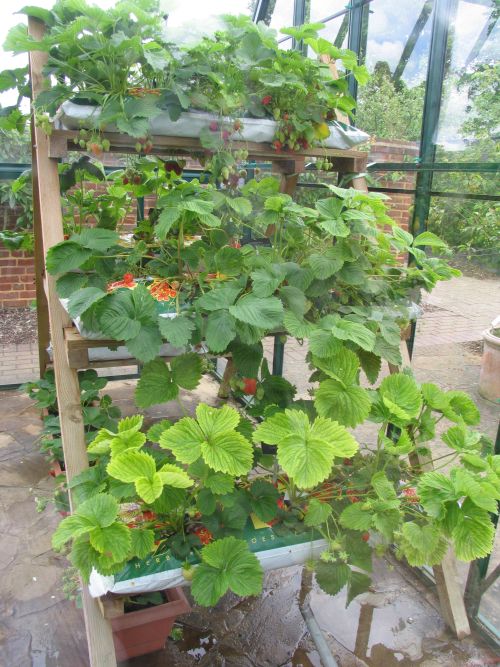 Pri gojenju jagod doma boste še posebej uživali v sortah Diamante, Mara, Hummi Gento, to so večkrat rodne sorte, Hummi Praline je gozdna jagoda, Hummi je popenjavka in večkrat rodna sorta, Hummi Merosa je tudi zelo lepa, ko cveti z rožnatimi cvetovi, lahko pa se odločite tudi za bele plodove, to je sorta Piberry ali ananasova jagoda.
Jagode uspevajo v visečih košarah in tudi v drugih loncih, saj imajo zelo majhno koreninsko grudo, vendar pa potrebujejo pogosto gnojenje s tekočim gnojilom, bogatim s kalijem, kot sta gnojilo za paradižnike ali gnojilo iz morske trave. Sadike imajo zelo lepe cvetove, še lepši pa so plodovi, ki se povešajo čez robove loncev in visečih posod.
Sadike jagod lahko sadimo vse leto, ker jih navadno kupimo vlončene. Če sadite jagode z golimi koreninami, morate paziti, da je srce (koničasti del na sredini, iz katerega rastejo listi) nad zemljo. Če ga prekrijete, lahko sadika tudi zgnije, če je previsoko zunaj, pa se lahko posuši.
Jagode, posajene v visečo košaro ali manjši lonec, bodo rodile kar nekaj let, preden jih bo treba zamenjati. Ni potrebno kupiti novih sadik, preprosto naredite nove, in sicer tako, da potisnete v substrat vse poganjke (mlade sadike na koncu dolgega stebla) za toliko časa, dokler ne poženejo korenin. Nato jih odrežete. Vse poganjke, ki jih ne boste potrebovali, je treba odrezati ob steblu glavne korenine. Ob koncu poletja, ko listi porumenijo, obrežite sadiko približno deset centimetrov nad krono, da ostane čista. Pri sortah, ki rodijo večkrat, lahko sadike pustite take, kot so.
Besedilo in fotografije: Marjetka Hrovatin