Politiki so opozorjeni: cepiva proti covidu so eksperimentalna, nihče jih ne more prisiliti, da se izvajajo. Kdor to stori, je kot nacisti in ... pravnik razloži, da ...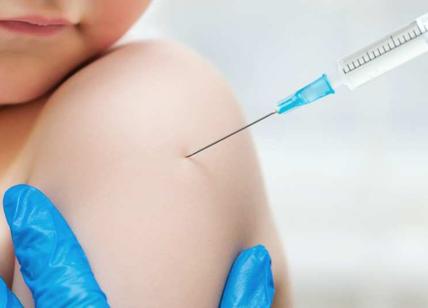 Bivati v zaprtih prostorih ali se cepiti? Lahko bi se posvetili tej dilemi. Tudi zato, ker poleg tega, da nas zapirajo v naše domove, politični odločevalci daleč od tega očitno ne gredo, pa je od izbruha epidemije minilo že 10 mesecev.
Obstaja cepivo. Med politiki in samooklicanimi virološkimi "strokovnjaki" so taki, ki so že predlagali, da se je treba obvezno cepiti, da bi se omogočil dostop do storitev, začenši z nekaterimi kategorijami. Bo lahko slej ko prej obstajala obveznost cepljenja proti Sars-Cov-2? O tem smo se pogovarjali z odvetnikom iz Cagliarija Francescom Scifo, strokovnjakom za evropsko pravo, človekove pravice in kasacijskim zagovornikom (kot mladenič si je zobe brusil z obrambo kasacijskega sodišča, razmeroma mlad, a očitno je moral imeti kvalifikacijo z relativno kompetenco in znanjem predmeta).
"Pred kratkim ste tvitnili" Cepivo je eksperimentalno, zato se vsak, ki je naklonjen obveznosti za cepljenje, znajde pred Mednarodnim kazenskim sodiščem zaradi kršitve prepovedi poskusov na ljudeh ". Ali lahko razložite, kaj mislite? ".
"Nedvoumno smo soočeni z ...".
"novim spektrom cepiv, seveda ..."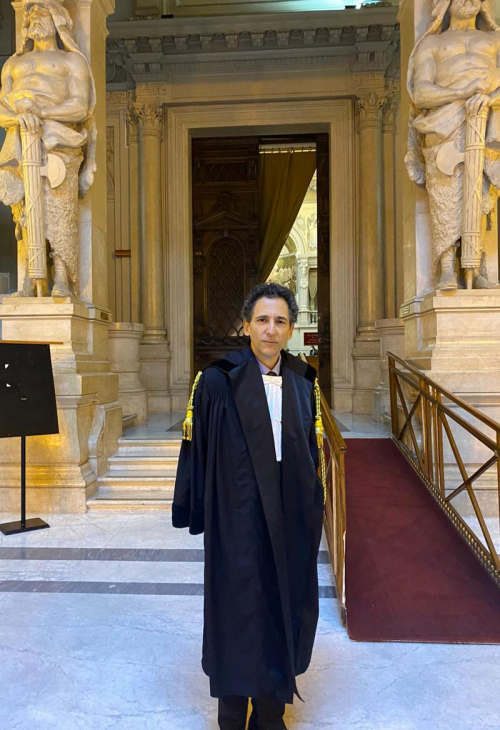 Odvetnik Francesco Scifo
"Gre za drugačno eksperimentiranje od prejšnjih vrst tradicionalnih cepiv, za katera je bila v nekaterih primerih predvidena obveznost, in za eksperiment, ki kratkoročno, srednjeročno in dolgoročno ni mogel predvideti učinkov, ne glede na dejstvo, da potem birokratsko lahko rečemo, da je Evropska agencija za zdravila ali Aifa odobrila poskusno cepivo. Ne, cepivo vedno ostane eksperimentalno, ne glede na to, ali ga odobri vladni organ, zdravnik-znanstvenik ali birokrat. To je zato, ker je eksperimentiranje odvisno od časa testiranja cepiva. "
Pa kaj?
"Imamo vrsto mednarodnih konvencij, ki se začnejo od Nürnberškega sojenja, ki se je delno nanašalo na nacistične zdravnike, ki so delovali v koncentracijskih taboriščih. Moram spomniti, da so bili tudi ob tej priložnosti izvedeni različni poskusi, vključno s cepljenjem, tako da je bilo od takrat izdelano temeljno načelo, in sicer informirano soglasje ".
"Bralcem razložite, kaj je ..."
"Človeško eksperimentiranje je mogoče, vendar je potrebno tisto, kar imenujemo informirano soglasje"
"Se pravi, subjekt, ki želi dobiti cepivo, se mora strinjati, ne more biti prisiljen in mora biti obveščen o posledicah, kajne?"
"Da, treba se je strinjati in to soglasje je treba tudi obvestiti."
"Se pravi, mora se zavedati možnih posledic?".
"Natančno. Za to cepivo imamo rezultate le v zelo kratkem času. Torej tudi tisti, ki so izpostavljeni trenutnemu cepivu, niti ne vedoč za kratkoročne posledice, ne morejo dati niti informirane privolitve. Gre za preskušanje na človeku brez privolitve. To že krši Nürnberška načela, Helsinško deklaracijo, ki je osnova za vsako zdravstveno vedenje po vsem svetu, Unescovo deklaracijo, ki prav tako predvideva privolitev na podlagi informacij brez omembe drugih pogodb in nenazadnje ne smemo pozabiti na evropsko uredbo, ki ureja eksperimentiranje na ljudeh, in tudi eden njenih temeljnih kamnov, kar zadeva eksperimentiranje na ljudeh, je dano soglasje. "
"Kaj naj rečem tistim, ki sprejemajo javne odločitve, politikom in strokovnjakom, ki želijo cepivo proti Sars-Cov-2 narediti obvezno?"
"Spodbujajo kršitve zakonov in kršenje pogodb, ki jih je podpisala Italija. Seveda, če temeljijo na načelu sile, bo težko razveljaviti tovrstne ukrepe, kot so to storili nacistični zločinci. Toda v trenutku, ko se bo ta zločinska zgodba končala, jih bomo vse obtožili in jih obsodili ".
"Gre vedno za eksperimentiranje na ljudeh in ga zato ni mogoče določiti za obveznega?
"Ja točno".
"Obstajajo kategorije ljudi, tisti, ki delajo v vojski, pridejo mi na misel zdravniki, zdravstveni delavci, policisti, kjer imata element javne službe in hierarhični odnos prevladujočo moč. isto načelo, ki ste ga navedli, ali obstajajo zanje izjeme? "
"Ne smemo pozabiti, da očitno nelegitimen ukaz ne odpravlja odgovornosti izvršitelja. V tem konkretnem primeru lahko oseba, ki želi biti testirana, to stori."
"Seveda ... ampak kaj, če želite zavrniti?"
"Prav tako lahko upravičeno zavrne in če je sankcioniran, degradiran ali odpuščen, se lahko obrne na delovna sodišča in uveljavi svoje pravice ...".
"Govorilo se je, da je cepivo obvezno za uporabo javnega prevoza ali javnih storitev ..."
"Te morebitne norme bodo izpodbijane in pred sodiščem".
"Koliko odvetnikov se vam zdi pripravljenih boriti v tej smeri?"
"V naši mreži nas je že nekaj tisoč ko t" pravniki za zakonitost "," 1000 pravnikov za ustavo "in mednarodna pravna mreža, kjer so odvetniki po vsem svetu, sodelujemo z ameriškimi, nemškimi in francoskimi odvetniki. Po tem načelu tako kot zda,j bomo vložili pritožbe po vsej Evropi. V Italiji jih vložimo na drugih področjih, povezanih z Dpcm ".
In ali obstaja možnost brezplačne pravne pomoči?
"Branili bomo vse brezplačno".