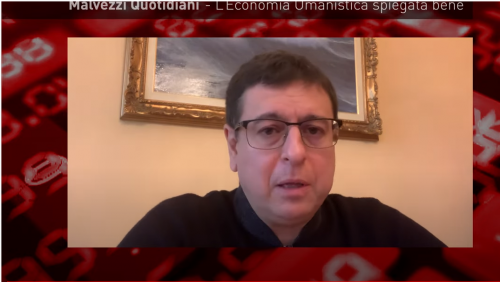 Opustitev filozofskih misli in moralnih vprašanj človeku ne koristi, niti z ekonomskega stališča.
Toda mnogi so prepričani, da morala škodi njihovemu poslu.
Morda bi si lahko premislili, če bi razumeli, da je ravno obratno; ampak namesto tega čakajo, da vidijo črnega laboda, in še naprej verjamejo, da so bili poganski bogovi trgov in uravnoteženega proračuna izumljeni za njihovo dobro.
To je v najboljšem primeru najhujša napaka; v najslabšem primeru najtežji zločin tega stoletja.
Pravijo vam, da "gospodarstva ne moremo onesnaževati z moralnimi vrednotami". Se hecate?
Gospodarstvo je v bistvu izbira prenosa bogastva z enega dela prebivalstva na drugega. In mi pravite, da to niso moralne odločitve?
Na ulicah imamo na milijone revnih ljudi, ki jih nismo imeli pred 15-20-30 leti, in ali je to ocena, ki je ne bi smeli podati?
Imamo mlade, ki nimajo delovnih mest in nikoli jih ne bodo mogli imeti!
Statistiko pa onesnažuje dejstvo, da je napačna: torej tudi tistih, ki so obupano opustili opustili iskanje dela, ne upoštevajo več.
In predvsem ni statističnih podatkov, ki pojasnjujejo dejstvo, da ste nekoč šli v bolnišnico in imeli določeno vrsto storitve, danes pa imate drugo, razen če greste v zasebno zdravstveno varstvo (ker bi v javni kilometrske čakalne vrste).