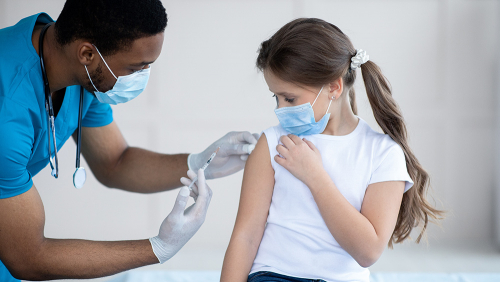 Avstrija je nedavno postala prva zahodna država, ki je svojim državljanom vsilila "cepiva" proti koronavirusu (Covid-19). Več azijskih držav pa to počne že nekaj časa.
Indonezija je na primer februarja izdala obsežen odlok, ki necepljenim državljanom onemogoča dostop do socialne pomoči in vladnih storitev. Kot da to ne bi bila zadostna kazen, se ne-zabodeni soočajo tudi z ostrimi denarnimi kaznimi za neizpolnjevanje.
V Mikroneziji, majhni otoški državi z nekaj več kot 100.000 ljudmi, velja podobna zahteva za vbod. Od julija morajo vsi, starejši od 18 let, dokazati, da so bili zabodeni, da bi lahko še naprej prejemali zvezna sredstva. Izkazalo se je, da se večina Mikronezijcev za življenje zanaša na zvezno financiranje.
Turkmenistan je še ena država, ki je julija uvedla obvezno cepljenje, čeprav je trdila, da v svojih mejah nima okužb s kitajskim virusom. Turkmenistan se sooča z obtožbami Svetovne zdravstvene organizacije (WHO) o ponarejanju podatkov o plandemiji.
Novembra je Kostarika postala prva država na svetu, ki je otrokom vsilila injekcije proti gripi Fauci. Tamkajšnji uradniki so napovedali, da se bodo jabs pridružili vse večjemu seznamu drugih, ki so že potrebni za šolanje otrok.
"Uradniki niso napovedali nižje starostne meje za politiko in odmerki za mlajše od 12 let naj bi prispeli marca prihodnje leto," poroča Forbes. "Vse posnetke imajo zakonodajalci zeleno za uporabo pri mlajših otrocih, pooblastila se bodo verjetno pojavila na lokalni ravni."
Tudi Forbes lobira za Big Pharmo, pravi, da so covid injekcije dokazane z "obilnimi znanstvenimi dokazi"
Zdi se, da pisatelj Robert Hart pri Forbesu v celoti podpira vse to. V razdelku »Ključno ozadje« svojega članka pojasnjuje, da vlade po vsem svetu »povečale pritisk na tiste, ki se še vedno nočejo cepiti proti Covid-19«, kot da je to dobra stvar.
"Številni znanstveni dokazi kažejo, da so injekcije varne, učinkovite in lahko zmanjšajo smrtnost in hospitalizacije," trdi brez kakršnih koli dokazov, ki bi to podprli.
Nadalje piše, da vlade "ciljajo na "zadržane" s strogimi ukrepi za povečanje stopnje cepljenja, vključno s ciljnimi zaporami, omejevanjem dostopa do javnih prostorov, ne pokrivajo več stroškov zdravstvenega varstva, če zbolijo s koronavirusom, in obvezujejo cepljenje."
Vendar je Hart uporabil besedo »skrajno« za opis kakršnih koli takih odlokov, ki pokrivajo »celotno prebivalstvo«. Namesto tega je večina vlad "osredotočena na določene skupine", pravi, vključno z "javnimi uslužbenci" in "zdravstvenimi delavci".
Z drugimi besedami, globalni fašizem je hitro postal norma, kjer novinarji osrednjih medijev zdaj mimogrede razpravljajo o njem kot o novem standardnem protokolu za zaščito ljudi pred grozljivimi mikrobi, za katere, odkrito povedano, še nikoli ni bilo dokazano, da obstajajo.
Podobno kot se je zgodilo po 11. septembru z "Patriot Act" pod Georgeom W. Bushom, "CARES Act", ki ga je sprejel kongres leta 2020 in podpisal Donald Trump, je spremenil svet v medicinsko policijsko državo, kjer so si vlade uzurpirale moč, da tiranizirajo ljudi z izgovorom »javnega zdravja«.
"Dame in gospodje, namen zatiralcev je, da izpolnite njihove naloge in ukaze," je zapisal eden od komentatorjev pri Natural News in citiral šerifa Louisiane Claya Higginsa.
»Ne pričakujejo, da boste izpolnjevali njihove ukaze do konca covida. Od tebe pričakujejo, da boš izpolnjeval njihove ukaze do konca časa!"
Drugi je zapisal, da je čas, da množična revolucija ustavi vse to.
"Če se to ne bo zgodilo zdaj," je še zapisala ta oseba, "se ne bo nikoli zgodilo."
"Nič takega ne obstaja kakor kot plandemija, ki bi izvlekla tirane," je zapisal tretji.