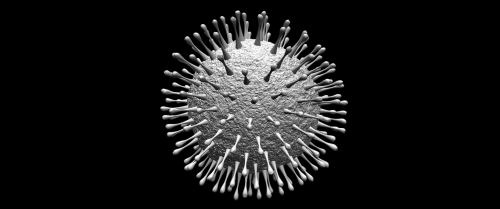 Kdorkoli vam govori o virusu SarsCov2 in o "različici omicron" je agent farmacevtske mafije.
Plačani so za to, da širijo in vzdržujejo zgodbo o nevidnem sovražniku.
Pri tem se poslužujejo pornografije zastraševanja.
Njihov strah je navznoter votel navzven pa ga ni in nosi ime EVENT 201 / agenda 2030.
Vedno se morate vprašati samo eno, kaj je vsa ta silna farmacevtska klika velezvenečih strokovnjakov do danes uspela proizvesti ob tem ko je pokradla in še naprej krade milijarde našega denarja!?
V začetku so vam vehementno ponujali rešitev problema, ki nikoli ni obstajal z učinkovitimi in varnimi "cepivi".
Vse kar vam danes lahko povedo, je da cepiva niso učinkovita.
Da niso varna oziroma, da so smrtonosna vam povedo drugi in smrtni primeri sami po sebi!
Zgodba se nadaljuje in lahko pričakujemo nove različice virusa, ki NIKOLI NI OBSTAJAL!
NE BO POMAGALO HODITI OKROG KAŠE, KER JE VROČA IN BO TAKA OSTALA!
VIRUS SARSCOV2 NE OBSTAJA ERGO, KAKO LAHKO OBSTAJAJO RAZLIČICE STVARI KI JE NI!?
Dr. Kaufman je že večkrat pokazal, da virus SARS-Cov-2 nikoli ni bil izoliran.
To je proces ločevanja od vsega drugega in gledanja pod mikroskopom, in da ni mogoče dokazati, da obstaja.
Podobno je treba "novo različico" Omicron še izolirati in dokazati, da obstaja.
Omicron je "in silico" računalniško izdelana sekvenca genoma.
"There is no clinical test authorized, approved, or available for purchase for any variant! There are no scientific publications studying Omicron."
Nobenega avtoriziranega kliničnega testa, odobrenega ali na voljo za nakup ni!
Za bilo katero različico!
Ni znanstvenih publikacij, ki bi preučevale Omicron.
Dr. Andrew Kaufman je pojasnil, da so v običajnem protokolu PCR testa trije primerji (fragmenti enoverižne DNK), in če so vsi trije pozitivni, se šteje, da je test pozitiven in oseba dobi diagnozo Covid.
Toda zdaj so "merila" spremenili in sta potrebna samo dva primerja, da se test šteje za pozitivenega.
Sprememba protokola je način za pretvorbo negativnih rezultatov v pozitivne rezultate in to "novo stvar" so poimenovali Omicron.
"Rezultat" je povečanje števila primerov Covida.
CDC je priznal, da je PCR test neveljaven in ga je umaknil!
Po dveh letih lažnih pozitivnih primerov!
Ali pravzaprav razumete kaj to priznanje samo po sebi potegne za sabo.
POVZROČILI SO GOSPODARSKO IN PSIHOLOŠKO ŠKODO KOLOSALNIH SVETOVNIH RAZSEŽNOSTI.
ZA TO KAR SO STORILI IN ŠE POČNEJO SO KAZEN SAMO VISLICE.
David Icke povzema ugotovitve dr. Andrewa Kaufmana v tem kratkem videoposnetku:
:
Celoten intervju dr. Kaufmana: