Spartacus dokument o biološkem orožju SARS CoV-2, nepravilnem zdravljenju COVID-19 bolnikov , nanotehnologiji in transhumanizmu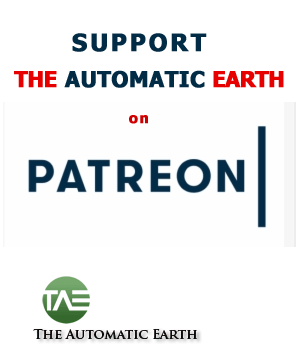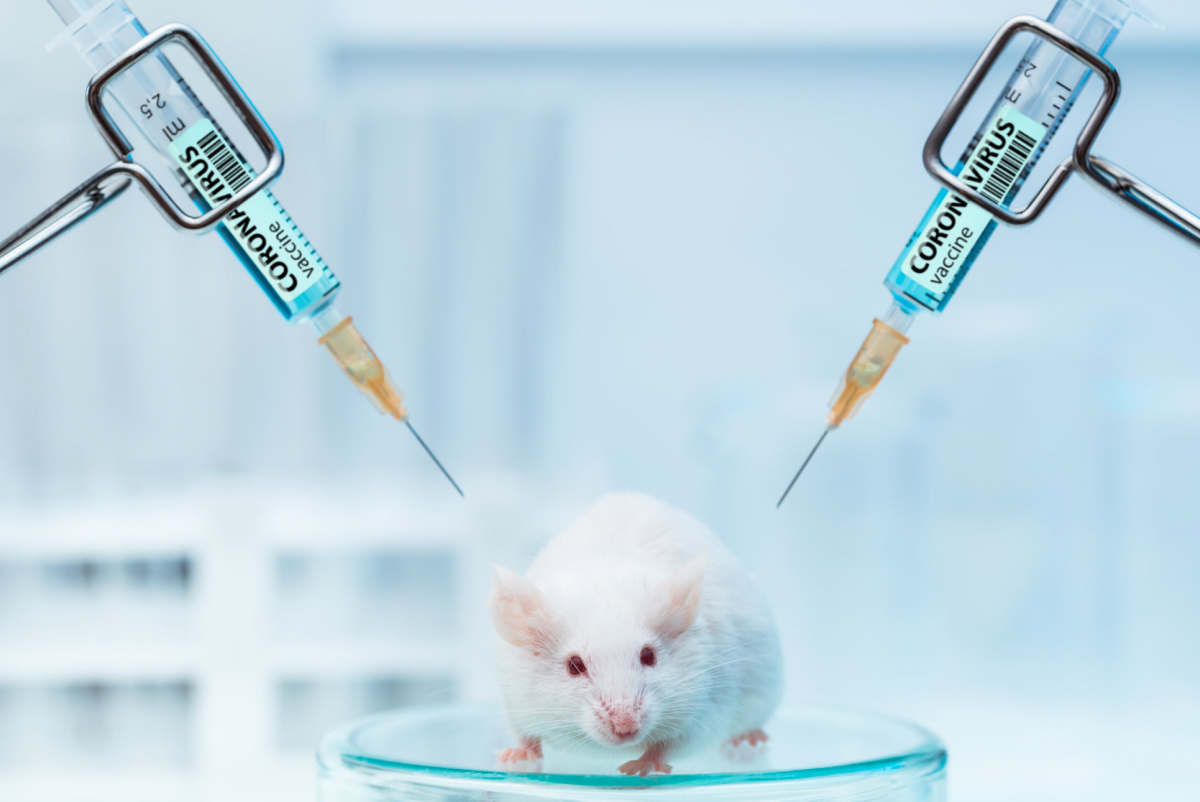 Pozdravljeni,
Ime mi je Spartak in imam dovolj.
Prisiljeni smo opazovati, kako Amerika in svobodni svet zaradi napada z biološkim orožjem nezadržno nazadujeta. Skupaj z neštetimi drugimi smo postali žrtve in smo se znašli v primežu propagande in psihološke vojne, ki jo proti Američanom in našim zaveznikom izvaja neizvoljena in neodgovorna elita.
V zadnjem letu in pol je naše duševno in telesno zdravje zelo trpelo. Občutili smo posledice izolacije, zaprtja, maskiranja, karantene in drugih popolnoma nesmiselnih dejanj zdravstvenega gledališča, ki niso prav nič pripomogla k zaščiti zdravja ali dobrega počutja javnosti pred potekajočo pandemijo COVID-19.
Sedaj opazujemo, kako zdravstvena ustanova milijonom naših ameriških sodržavljanov vbrizgava dobesedni strup, brez odpora državljanov.
Povedali so nam, da nas bodo odpustili iz službe in nam odvzeli možnost preživetja, če se ne bomo cepili. To je bila zadnja kapljica.
Na tisoče ur smo porabili za analizo posnetkov, ki so pricurljali iz Wuhana, znanstvenih člankov iz primarnih virov in papirnih sledi, ki so jih pustile medicinske ustanove.
To, kar smo odkrili, bi vsakogar pretreslo do potankosti.
Najprej bomo povzeli naše ugotovitve, nato pa jih bomo podrobno razložili. Na koncu bomo navedli reference.
Povzetek:
- COVID-19 je bolezen krvi in krvnih žil. SARS-CoV-2 okuži sluznico človeških krvnih žil in povzroči prehajanje virusov v pljuča.
- Sedanji protokoli zdravljenja (npr. invazivna ventilacija) aktivno škodujejo bolnikom, saj pospešujejo oksidativni stres in povzročajo hude VILI (ventilatorsko povzročene poškodbe pljuč). Nadaljnja uporaba ventilatorjev brez dokazane medicinske koristi pomeni množični umor.
- Obstoječi protiukrepi so nezadostni za upočasnitev širjenja virusa, ki se prenaša aerosolno in potencialno z odpadno vodo, ter predstavljajo obliko medicinskega teatra.
- Mediji in medicinska stroka so zatrli različne necepilne ukrepe v korist cepiv in dragih patentiranih zdravil.
- Oblasti so zanikale uporabnost naravne imunosti proti COVID-19, čeprav naravna imunost zagotavlja zaščito pred vsemi beljakovinami virusa in ne le pred eno.
- Cepiva bodo naredila več škode kot koristi. Antigen, na katerem temeljijo ta cepiva, SARS-CoV- 2 Spike protein, je strupena beljakovina. SARS-CoV-2 ima lahko ADE ali od protiteles odvisen učinek; trenutna protitelesa morda ne bodo nevtralizirala prihodnjih sevov, temveč jim bodo pomagala okužiti imunske celice. Poleg tega cepljenje med pandemijo s pomanjkljivo zaščito odpravlja evolucijski pritisk, da bi virus postal manj smrtonosen.
- Obstaja obsežna in grozljiva zločinska zarota, ki Anthonyja Faucija in podjetje Moderna neposredno povezuje z Inštitutom za virologijo v Wuhanu.
- Raziskovalci cepiva COVID-19 so neposredno povezani z znanstveniki, ki se ukvarjajo s tehnologijo možgansko-računalniškega vmesnika ("nevronske čipke") in en raziskovalec je obtožen, da je prejemal donacije iz Kitajske.
- Neodvisni raziskovalci so v cepivih odkrili skrivnostne nanodelce, ki ne bi smeli biti prisotni.
- Celotna pandemija se uporablja kot izgovor za obsežno politično in gospodarsko preoblikovanje zahodne družbe, ki bo obogatilo že tako bogate, ostale pa spremenilo v hlapce in nižjo kasto ljudi.
COVID-19 Patofiziologija in zdravljenje:
COVID-19 ni virusna pljučnica. Je virusni vaskularni endoteliitis in napade sluznico krvnih žil, zlasti malih pljučnih alveolarnih kapilar, kar povzroči aktivacijo in razpad endotelijskih celic, koagulopatijo, sepso, pljučni edem in simptome, podobne ARDS. To je bolezen krvi in krvnih žil. Vsaka pljučnica, ki jo virus SARS CoV-2 povzroči, je sekundarna posledica tega.
V hujših primerih vodi do sepse, krvnih strdkov in odpovedi več organov, vključno s hipoksičnimi in vnetnimi poškodbami različnih vitalnih organov, kot so možgani, srce, jetra, trebušna slinavka, ledvice in črevesje.
Med najpogostejšimi laboratorijskimi izvidi pri COVID-19 so povišan D-dimer, povišan protrombinski čas, povišan C-reaktivni protein, nevtrofilija, limfopenija, hipokalcemija in hiperferitinemija, kar v bistvu ustreza profilu koagulopatije in hiperaktivacije imunskega sistema/izčrpanosti imunskih celic.
COVID-19 se lahko zaradi širokega tropizma SARS-CoV-2 za različna tkiva v vitalnih telesnih organih kaže kot skoraj vse vrste bolezni. Čeprav je najpogostejša začetna predstavitev bolezen dihal in gripi podobni simptomi, se lahko pojavi kot vnetje možganov, bolezen prebavil ali celo srčni infarkt ali pljučna embolija.
COVID-19 je hujši pri osebah s posebnimi spremljajočimi boleznimi, kot so debelost, sladkorna bolezen in hipertenzija. Ta stanja namreč vključujejo motnje v delovanju endotelija, zaradi česar je cirkulatorni sistem bolj dovzeten za okužbe in poškodbe s tem posebnim virusom.
Velika večina primerov COVID-19 je blagih in ne povzročajo večjih bolezni. V znanih primerih velja tako imenovano pravilo 80/20, po katerem je 80 % primerov blagih, 20 % pa hudih ali kritičnih. Vendar je to razmerje pravilno le za znane primere in ne za vse okužbe. Število dejanskih okužb je veliko, veliko večje. Zato je stopnja umrljivosti in obolevnosti nižja. Vendar se COVID-19 zelo hitro širi, kar pomeni, da se v kratkem času pojavi veliko število hudo bolnih in kritično bolnih bolnikov.
Pri tistih, ki imajo sepso, hipoksijo, koagulopatijo in ARDS, ki jih povzroči COVID-19, so najpogostejši načini zdravljenja intubacija, injicirani kortikosteroidi in zdravila za redčenje krvi. To ni pravilno zdravljenje bolezni COVID-19. Pri hudi hipoksiji celični presnovni premiki povzročijo razpad ATP v hipoksantin, ki ob ponovni uvedbi kisika povzroči, da ksantin oksidaza proizvaja na tone zelo škodljivih radikalov, ki napadajo tkiva. To se imenuje ishemično-reperfuzijska poškodba in zaradi nje večina ljudi, ki so priključeni na respirator, umre. V mitohondrijih se zaradi sepse nakopiči sukcinat, ki povzroči popolnoma enako stvar; ko se ponovno uvede kisik, nastane superoksidni radikal.
Da ne bo pomote, intubacija bo ubila ljudi, ki imajo COVID-19.
Končna faza COVID-19 je huda peroksidacija lipidov, ko maščobe v telesu začnejo "rjaveti" zaradi poškodb zaradi oksidativnega stresa. To spodbuja avtoimuniteto. Oksidirani lipidi se imunskemu sistemu zdijo tujki, ki jih prepozna in tvori protitelesa proti OSE ali oksidacijsko specifičnim epitopom. Prav tako se oksidirani lipidi neposredno vežejo z receptorji za prepoznavanje vzorcev, kar sproži še večje vnetje in prikliče še več celic prirojenega imunskega sistema, ki sproščajo še več uničujočih encimov. To je podobno patofiziologiji lupusa.
V patologiji COVID-19 prevladujeta izjemen oksidativni stres in dihalni izbruh nevtrofilcev, tako da hemoglobin postane nesposoben prenašati kisik, ker mu hipoklorova kislina odvzame hemsko železo. Nobena količina dodatnega kisika ne more povečati količine kisika v krvi, ki kemično noče vezati O2.
Razčlenitev patologije je naslednja:
SARS-CoV-2 beljakovinska bodica se veže na ACE2. Angiotenzin pretvarjajoči encim 2 je encim, ki je del sistema renin-angiotenzin-aldosteron ali RAAS. RAAS je hormonski nadzorni sistem, ki uravnava količino tekočine v telesu in krvnem obtoku (tj. osmolarnost) z nadzorom zadrževanja in izločanja soli. Ta beljakovina, ACE2, je povsod prisotna v vseh delih telesa, ki se povezujejo s sistemom krvnega obtoka, zlasti v žilnih endotelijskih celicah in pericitih, možganskih astrocitih, ledvičnih kanalčkih in podocitih, celicah otočkov trebušne slinavke, epitelijskih celicah žolčnih vodov in črevesja ter semenovodih semenčice, ki jih lahko SARS-CoV-2 okuži, ne le pljuča.
SARS-CoV-2 okuži celico na naslednji način: Beljakovinska bodica SARS-CoV-2 doživi konformacijsko spremembo, pri čemer se trimeri S1 obrnejo navzgor in raztegnejo ter se prilepijo na ACE2, ki je vezan na površino celice. TMPRSS2 ali transmembranska proteaza serin 2 pride na vrsto in odreže glave beljakovinske bodice, s čimer se v notranjosti razkrije podenota S2 v obliki stebla. Preostali del bodice doživi konformacijsko spremembo, ki povzroči, da se razvije kot raztegljiva lestev in se vpne v celično membrano. Nato se zvije nazaj in potegne virusno in celično membrano skupaj. Membrani se združita, pri čemer se beljakovine virusa preselijo na površino celice. Jedrokapsida SARS-CoV-2 vstopi v celico, odda svoj genetski material in začne proces virusnega razmnoževanja, pri čemer se vtihotapi v celične strukture, da bi proizvedla več virusov.
Beljakovinske bodice SARS-CoV-2, vgrajene v celico, lahko dejansko povzročijo, da se človeške celice združijo in tvorijo sincitije/MGC (večjedrne orjaške celice). Imajo tudi druge patogene, škodljive učinke. Drugi deli virusa SARS-CoV- 2, kot so beljakovine ovojnice, delujejo kot kalcijevi ionski kanali in v okužene celice vnašajo kalcij. Virus zavira naravni interferonski odziv, kar povzroči zapoznelo vnetje. Beljakovina N SARS-CoV-2 lahko tudi neposredno aktivira inflamatorno snov NLRP3. Prav tako zavira antioksidativno pot Nrf2. Zatiranje ACE2 z vezavo beljakovinske bodice povzroči kopičenje bradikinina, ki bi ga sicer ACE2 razgradil.
Ta stalni dotok kalcija v celice povzroči (ali ga spremlja) opazno hipokalcemijo ali nizko raven kalcija v krvi, zlasti pri ljudeh s pomanjkanjem vitamina D in že obstoječo endotelijsko disfunkcijo. Bradikinin uravnava aktivnost cAMP, cGMP, COX in fosfolipaze C. To povzroči sproščanje prostaglandinov in močno povečano znotrajcelično kalcijevo signalizacijo, ki spodbuja zelo agresivno sproščanje ROS in izčrpavanje ATP. NADPH oksidaza sprošča superoksid v zunajcelični prostor. Superoksidni radikali reagirajo z dušikovim oksidom in tvorijo peroksinitrit. Peroksinitrit reagira s kofaktorjem tetrahidrobiopterinom, ki ga potrebuje endotelijska sintaza dušikovega oksida, ga uniči in "odklopi" encime, zaradi česar sintaza dušikovega oksida namesto tega sintetizira več superoksida. To se nadaljuje v pozitivni povratni zanki, dokler se biološka razpoložljivost dušikovega oksida v krvnem obtoku ne izčrpa.
Raztopljeni plinasti dušikov oksid, ki ga nenehno proizvaja eNOS, ima številne pomembne funkcije, je pa tudi protivirusna snov, ki deluje proti koronavirusom, podobnim SARS, saj preprečuje palmitoilacijo virusne beljakovinske bodice in otežuje njeno vezavo na gostiteljske receptorje. Izguba dušikovega oksida (NO) omogoča virusu, da se nekaznovano začne razmnoževati v telesu. Osebe z motnjami v delovanju endotelija (npr. hipertenzija, sladkorna bolezen, debelost, visoka starost, afroameriška rasa) imajo že na začetku težave z redoks ravnovesjem, kar daje virusu prednost.
Zaradi izjemnega sproščanja vnetnih citokinov, ki ga sprožijo ti procesi, telo v pljuča prikliče veliko nevtrofilcev in alveolarnih makrofagov, ki izvirajo iz monocitov. Celice prirojenega imunskega sistema so prva linija branilcev pred patogeni. Delujejo tako, da vsrkavajo vsiljivce in jih poskušajo napasti z encimi, ki proizvajajo močne oksidante, kot sta SOD in MPO. Superoksid dismutaza vzame superoksid in naredi vodikov peroksid, mieloperoksidaza pa vzame vodikov peroksid in klorove ione ter naredi hipoklorovo kislino, ki je mnogokrat, mnogokrat bolj reaktivna kot belilo natrijev hipoklorit.
Nevtrofilci imajo grdo zvijačo. Te encime lahko izločijo tudi v zunajcelični prostor, kjer bodo v krvni obtok nenehno izločali peroksid in belilo. To se imenuje tvorba zunajceličnih pasti nevtrofilcev ali, ko postane patogena in kontraproduktivna, NEToza. Pri hudem in kritičnem COVID-19 je dejansko prisotna precej huda NEToza.
Hipoklorova kislina, ki se kopiči v krvnem obtoku, začne beliti železo iz hema in tekmovati za vezavna mesta za O2. Rdeče krvničke izgubijo sposobnost prenašanja kisika, zaradi česar oboleli dobi modro barvo obraza. Nevezano železo, vodikov peroksid in superoksid v krvnem obtoku se podvržejo Haber- Weissovi in Fentonovi reakciji, pri čemer nastanejo izjemno reaktivni hidroksilni radikali, ki nasilno odvzemajo elektrone okoliškim maščobam in DNK ter jih močno oksidirajo.
To stanje medicinski znanosti ni neznano. Dejansko ime za vse to je akutna sepsa.
Vemo, da se to dogaja pri COVID-19, saj imajo ljudje, ki so umrli za to boleznijo, v tkivih opazne znake feroptoze in različne druge označevalce oksidativnega stresa, kot so nitrotirozin, 4-HNE in malondialdehid.
Ko intubirate osebo s to boleznijo, s tem, ko celice oskrbite z O2, sprožite bombo s prostimi radikali. Gre za zagato, saj kisik potrebujemo za tvorbo adenozin trifosfata (torej za življenje), vendar je O2 tudi predhodnik vseh teh škodljivih radikalov, ki povzročajo peroksidacijo lipidov.
Pravilno zdravljenje hude sepse, povezane s COVID-19, je neinvazivna ventilacija, steroidi in infuzije antioksidantov. Večina zdravil, ki so bila ponovno uporabljena za COVID-19 in kažejo kakršno koli korist pri reševanju kritično bolnih bolnikov s COVID-19, so antioksidanti. N-acetilcistein, melatonin, fluvoksamin, budezonid, famotidin, cimetidin in ranitidin so antioksidanti.
Indometacin preprečuje oksidacijo arahidonske kisline v izoprostane, ki jo povzroča železo. Obstajajo močni antioksidanti, kot je apocinin, ki jih na bolnikih s COVID-19 še niso niti testirali in ki bi lahko razgradili nevtrofilce, preprečili lipidno peroksidacijo, obnovili zdravje endotelija in tkivom povrnili oksigenacijo.
Znanstveniki, ki kaj vedo o pljučni nevtrofiliji, ARDS in redoks biologiji, so marsikaj od tega vedeli ali domnevali že marca 2020. Aprila 2020 so švicarski znanstveniki potrdili, da gre pri COVID-19 za vnetje žilnega endotelija. Konec leta 2020 so strokovnjaki že sklepali, da COVID-19 povzroča obliko virusne sepse. Vedeli so tudi, da je sepso mogoče učinkovito zdraviti z antioksidanti. Nobena od teh informacij ni posebej nova, a kljub temu se večinoma niso ravnali po njej. Zdravniki še naprej uporabljajo škodljive tehnike intubacije z visokimi nastavitvami PEEP kljub visoki skladnosti pljuč in slabi oksigenaciji, zaradi česar z zdravniško napako umre nepopisno število kritično bolnih pacientov.
Zaradi načina, kako so narejene, randomizirane kontrolne raziskave nikoli ne bodo pokazale nobene koristi katerega koli protivirusnega zdravila proti COVID-19. Ne remdesivir, ne kaletra, ne HCQ in ne ivermektin. Razlog za to je preprost: pri bolnikih, ki so jih nabrali za te študije, kot je na primer oxfordska absurdna študija RECOVERY, je poseg prepozen, da bi imel kakršen koli pozitiven učinek.
Op. prev.: Medicinski tehnik priča o napačnem zdravljenju COVID-19 bolnikov in remdesevirju: https://rumble.com/vmu9zz-31-year-pulmonary-nurse-testifies-how-he-unknowingly-killed-patients-follow.html?fbclid=IwAR1mkOh8MwqlcuakaMKitHt3HModxt0LmhKCxJbTdC0jB8MmqfNpT0S2BI4
Konec opombe
Klinični potek bolezni COVID-19 je takšen, da se do takrat, ko večina ljudi poišče zdravniško pomoč zaradi hipoksije, njihovo virusno breme že skoraj povsem zmanjša. Če je nekdo približno 10 dni po izpostavljenosti in ima simptome že pet dni, v njegovem telesu skorajda ni več virusa, temveč le še celične poškodbe in motnje, ki so sprožile protivnetni odziv. V kliničnih preskušanjih protivirusnih zdravil se je v glavnem uporabljala izključno ta skupina ljudi.
V teh preskušanjih dajejo protivirusna zdravila hudo bolnim bolnikom, ki v telesu nimajo nobenega virusa, le zapozneli protivnetni odziv, nato pa absurdno trdijo, da protivirusna zdravila niso uporabna pri zdravljenju ali preprečevanju COVID-19. V teh kliničnih preskušanjih ne sodelujejo ljudje, ki so pred pojavom simptomov. Ne preizkušajo profilakse pred izpostavljenostjo ali po njej.
To je tako, kot da bi z defibrilatorjem vzpodbujali le mrtve, nato pa absurdno trdili, da defibrilatorji nimajo nobene medicinske uporabnosti, ko bolniki nočejo vstati od mrtvih. Posredovanje je prepozno. Te raziskave za protivirusna zdravila kažejo sistematično, hudo pristranskost pri izbiri. Zagotavljajo zdravljenje, ki je nekoristno za določeno skupino, v katero so jih vključili.
Indija je ravnala v nasprotju z navodili Svetovne zdravstvene organizacije in odobrila preventivno uporabo ivermektina. COVID-19 so skoraj popolnoma izkoreninili. Indijska odvetniška zbornica v Bombaju je vložila kazensko ovadbo proti glavni znanstvenici Svetovne zdravstvene organizacije Dr. Soumyi Swaminathan, ker je odsvetovala uporabo ivermektina.
Op. prev: V Sloveniji uporabo Ivermektina odsvetuje vodja Zdravniške zbornice, dr. Bojana Beovič in strokovni odbor za korono. https://www.youtube.com/watch?v=TWmzhzKZEz8&t=1s (15.00 min) Konec opombe
Ivermektin ni "sredstvo za razkuževanje živali". Da, prodaja se v obliki veterinarske paste kot razkužilo za živali. Že desetletja pa je na voljo tudi v obliki tablet za ljudi kot antiparazitsko zdravilo.
Mediji so nepošteno trdili, da je ivermektin zdravilo proti parazitom, zato ni uporaben kot protivirusno zdravilo. To je napačno. Ivermektin je uporaben kot protivirusno zdravilo. Blokira importin, kar preprečuje jedrni uvoz in učinkovito zavira dostop virusov do celičnih jeder. Veliko zdravil, ki so trenutno na trgu, ima več načinov delovanja. Ivermektin je eno takih zdravil. Deluje proti parazitom in protivirusno.
V Bangladešu stane ivermektin 1,80 dolarja za celotno petdnevno zdravljenje. Remdesivir, ki je strupen za jetra, stane 3 120 USD za 5-dnevni odmerek zdravila. Našim vladam so za davkoplačevalske denarje prodali milijarde dolarjev popolnoma neuporabnega zdravila Remdesivir, ki se je izkazalo za popolnoma neuporabno za zdravljenje hiperinflamatornega COVID-19. Mediji o tem skorajda niso poročali.
Nasprotovanje uporabi generičnega ivermektina ne temelji na znanosti. Je zgolj finančno in politično motivirano. Učinkovito necepilno posredovanje bi ogrozilo naglo odobritev patentiranih cepiv in zdravil s strani FDA, za katere farmacevtska industrija stalno pobira milijarde in milijarde dolarjev prihodkov od prodaje.
Večina javnosti je znanstveno nepismena in zaradi bednega izobraževalnega sistema, ki jih je napačno izobrazil, ne more razumeti, kaj to sploh pomeni. Srečo bi imeli, če bi našli enega od stotih ljudi, ki bi imeli vsaj najmanjšo predstavo o tem, kaj vse to dejansko pomeni.
COVID-19 Prenos:
COVID-19 se prenaša po zraku. Svetovna zdravstvena organizacija je podprla kitajsko trditev, da se virus prenaša le kapljično. Naš Center za nadzor bolezni (CDC) je absurdno trdil, da se je virus večinoma prenašal s stikom med ljudmi, kar bi bilo glede na njegovo hitro širjenje iz Wuhana v preostali svet fizično nemogoče.
Nesmiselno prepričanje, da je primarni način prenosa iz obraza v obraz, je privedlo do uporabe protokolov za razkuževanje površin, ki so zapravljali čas, energijo, produktivnost in razkužila.
Smernice za zajezitev širjenja virusa so popolnoma neuporabne. Najmanjša varna razdalja za zaščito pred aerosolnim virusom je 15 in več metrov od okužene osebe, nič bližje. Realno gledano noben javni prevoz ni varen.
Kirurške maske vas ne ščitijo pred aerosoli. Virusi so premajhni, filtrirni medij pa ima prevelike vrzeli, da bi jih filtriral. Maske lahko zajamejo kapljice dihal in preprečijo, da bi bolnik izločil virus, vendar ne filtrirajo oblaka kužnih aerosolov, če nekdo vstopi v ta oblak.
Najnižja raven zaščite pred tem virusom je respirator P100, PAPR/CAPR ali 40 mm NATO CBRN respirator, najbolje v kombinaciji z obleko tyvek ali tychem, rokavicami in škornji, z zalepljenimi luknjami in vrzelmi.
Živi koronavirus SARS-CoV-2 je mogoče odkriti v odplakah, lahko pa pride tudi do prenosa z ustno-fekalnim prenosom. Med izbruhom SARS leta 2003 se je v primeru Amoy Gardens več sto ljudi okužilo z aerosolnimi fekalijami, ki so se dvigale iz talnih odtokov v stanovanjih.
Nevarnosti cepiva COVID-19:
Cepiva za COVID-19 niso sterilizacijska in ne preprečujejo okužbe ali prenosa. Gre za "propustna" cepiva. To pomeni, da odstranijo evolucijski pritisk na virus, da ta postane manj smrtonosen. To tudi pomeni, da so cepljeni popolni prenašalci virusa. Z drugimi besedami, tisti, ki so cepljeni, ogrožajo necepljene, in ne obratno.
Vsa cepiva COVID-19, ki so trenutno v uporabi, so bila minimalno testirana z zelo pospešenimi kliničnimi preskušanji. Čeprav se zdi, da omejujejo hude bolezni, dolgoročni varnostni profil teh cepiv ostaja neznan.
Nekatera od teh tako imenovanih "cepiv" uporabljajo nepreverjeno novo tehnologijo, ki še nikoli ni bila uporabljena v cepivih. Tradicionalna cepiva uporabljajo oslabljene ali ubite viruse za spodbujanje imunskega odziva. Pri cepivih Moderna in Pfizer-BioNTech tega ni. Sestavljena naj bi bila iz intramuskularne injekcije, ki vsebuje suspenzijo lipidnih nanodelcev, napolnjenih s sporočilno mRNK. Imunski odziv povzročijo tako, da se povežejo s celicami v rami prejemnika cepiva, preidejo endocitozo, sprostijo svoj tovor mRNA v te celice in nato uporabijo ribosome v teh celicah za sintezo modificiranih beljakovin SARS-CoV-2.
Te modificirane beljakovinske bodice se nato preselijo na površino celice, kjer jih na mestu zasidra transmembranska domena. Adaptivni imunski sistem zazna virusno beljakovino, ki ni človeška, ki jo izražajo te celice, in nato tvori protitelesa proti tej beljakovini. To naj bi zagotovilo zaščito pred virusom, saj prilagodljivi imunski sistem usposobi, da prepozna in tvori protitelesa proti bodici na dejanskem virusu. Cepiva podjetij J&J in AstraZeneca delujejo podobno, vendar za prenos genskega materiala namesto lipidnega nanodelca uporabljajo adenovirusni vektor. Ta cepiva so bila izdelana ali potrjena s pomočjo fetalnih celičnih linij HEK-293 in PER.C6, čemur lahko ljudje z določenimi verskimi prepričanji močno nasprotujejo.
Bodica SARS-CoV-2 je sama po sebi zelo patogena beljakovina. Nevarnosti, ki jo predstavlja vnos te beljakovine v človeško telo, je nemogoče preceniti.
Proizvajalci cepiv trdijo, da cepivo ostane v ramenskih celicah in da so beljakovinske bodice SARS- CoV-2, ki jih te celice proizvajajo in izražajo iz genskega materiala cepiva, neškodljive in inertne zaradi vnosa prolinov v zaporedje bodice, ki ga stabilizirajo v prefuzijski konformaciji, kar preprečuje, da bi bodica postala aktivna in se zlila z drugimi celicami. Vendar je farmakokinetična študija z Japonske pokazala, da lipidni nanodelci in mRNA iz Pfizerjevega cepiva niso ostali v ramenu in so se dejansko bioakumulirali v številnih različnih organih, vključno z reproduktivnimi organi in nadledvičnimi žlezami, kar pomeni, da se spremenjene beljakovinske bodice virsa izražajo dobesedno povsod v telesu. Ti lipidni nanodelci lahko pri nekaterih ponesrečencih sprožijo anafilaksijo, vendar je veliko bolj zaskrbljujoče neregulirano izražanje beljakovinskih bodic v različnih somatskih celičnih linijah daleč od mesta injiciranja in neznane posledice tega.
Messenger RNA se običajno porabi takoj, ko je proizvedena v telesu, saj jo ribosom prevede v beljakovino. mRNA iz cepiva COVID-19 nastane zunaj telesa, veliko preden jo ribosom prevede. V tem času se lahko ob neustreznem shranjevanju poškoduje. Ko ribosom poskuša prevesti poškodovano verigo mRNA, se lahko ustavi.

Ko se to zgodi, ribosom postane neuporaben za prevajanje beljakovin, ker je v njem obtičal delček mRNA kot čipirna kartica v starem čitalniku luknjanih kartic. Vse skupaj je treba očistiti in sintetizirati nove ribosome, ki ga nadomestijo. V celicah z majhnim obračanjem ribosomov, kot so živčne celice, lahko to povzroči zmanjšano sintezo beljakovin, citopatske učinke in nevropatije.

Nekatere beljakovine, vključno z bodico SARS-CoV-2, imajo proteolitična cepilna mesta, ki so v bistvu kot majhne črtice z napisom "tukaj reži", ki pritegnejo proteaze (v bistvu molekularne škarje) živega organizma, da jih prerežejo. Obstaja možnost, da se S1 proteolitično odcepi od S2, zaradi česar aktivni S1 odplava v krvni obtok, "steblo" S2 pa ostane vgrajeno v membrani celice, ki je beljakovino izrazila.
Bodica SARS-CoV-2 ima superantigeno področje (SAg), ki lahko spodbuja ekstremno vnetje.
V eni od študij je bilo ugotovljeno, da protitelesa proti bodici delujejo kot avtoprotitelesa in napadajo telesu lastne celice. Pri osebah, cepljenih s cepivom COVID-19, so se pojavili krvni strdki, miokarditis, Guillain-Barrejev sindrom, Bellova paraliza in izbruhi multiple skleroze, kar kaže, da cepivo spodbuja avtoimunske reakcije proti zdravemu tkivu.
Bodica SARS-CoV-2 se ne veže samo na ACE2. Domnevali so, da ima tudi področja, ki se vežejo na bazigin, integrine, nevropilin-1 in bakterijske lipopolisaharide. Sama bodica SARS-CoV-2 se lahko potencialno veže na katero koli od teh molekul in deluje kot ligand zanje ter sproži nedoločeno in verjetno zelo vnetno celično aktivnost.
SARS-CoV-2 bodica vsebuje nenavaden vložek PRRA, ki tvori cepilno mesto furina. Furin je vseprisotna človeška proteaza, zato je to idealna lastnost za bodico virusa, ki mu daje visoko stopnjo celičnega tropizma. Te lastnosti nima noben divji koronavirus, podoben SARS, ki je soroden SARS-CoV-2, zato je to zelo sumljivo in morda znak človeškega vpletanja.
SARS-CoV-2 beljakovinska bodica ima prionu podobno domeno, ki povečuje njegovo nalezljivost.
RBD bodice S1 se lahko veže na beljakovine, ki vežejo heparin, in spodbuja amiloidno agregacijo. Pri ljudeh bi to lahko povzročilo Parkinsonovo bolezen, demenco z Lewyjevimi telesci, prezgodnjo Alzheimerjevo bolezen ali različne druge nevrodegenerativne bolezni. To je zelo zaskrbljujoče, saj lahko virus SARS-CoV-2 S1 poškoduje krvno-možgansko pregrado in prodre vanjo ter vstopi v možgane. Prav tako lahko poveča prepustnost krvno-možganske pregrade za druge škodljive molekule.
SARS-CoV-2 ima lahko, tako kot drugi betakronavirusi, od protiteles odvisen učinek ADE, podoben ADE pri dengi. Za tiste, ki ne vedo, imajo nekateri virusi, vključno z betakoronavirusi, lastnost, imenovano ADE, ki okrepi bolezen. Obstaja tudi nekaj, kar se imenuje izvirni antigenski greh, kar je ugotovitev, da telo raje proizvaja protitelesa na podlagi prej srečanih sevov virusa kot na novo srečane seve.
Pri ADE protitelesa iz prejšnje okužbe zaradi mutacij v beljakovinah virusa postanejo ne-nevtralizirajoča. Ta ne-nevtralizirajoča protitelesa nato delujejo kot trojanski konji in omogočajo, da se živi, aktivni virus prek receptorjev Fc vtihotapi v makrofage, s čimer virus okuži imunske celice, ki jih prej ne bi mogel okužiti.
To se je zgodilo pri denga mrzlici; ko nekdo zboli za dengo, ozdravi in se nato okuži z drugim sevom, lahko zelo hudo zboli.
Če je nekdo cepljen z mRNA, ki kodira bodice iz prvotnega seva SARS-CoV-2 iz Wuhana, nato pa se okuži s naslednjim, mutiranim sevom virusa, lahko hudo zboli. Z drugimi besedami, cepiva lahko povzročijo preobčutljivost za bolezen.
V nedavni zgodovini se je to že zgodilo. Sanofijevo cepivo Dengvaxia za dengo je propadlo, ker je povzročilo imunsko senzibilizacijo pri ljudeh, katerih imunski sistem ni bil odporen proti dengi.

Pri miših, imuniziranih proti virusu SARS-CoV 1 in izpostavljenih virusu, ki je bližnji sorodnik SARS-CoV-2, se je razvila imunska senzibilizacija, imunopatologija Th2 in infiltracija pljuč z eozinofili.
Povedali so nam, da cepiva SARS-CoV-2 mRNA ni mogoče vključiti v človeški genom, ker se sporočilna RNK ne more spremeniti nazaj v DNK. To je napačno. V človeških celicah obstajajo elementi, imenovani retrotranspozoni LINE-1, ki lahko dejansko integrirajo mRNA v človeški genom z endogeno povratno transkripcijo. Ker je mRNA, ki se uporablja v cepivih, stabilizirana, se dlje časa zadržuje v celicah, kar povečuje možnosti, da se to zgodi. Če je gen za SARS-CoV-2 bodico integriran v del genoma, ki ni utišan in dejansko izraža virusno beljakovino, je mogoče, da bodo ljudje, ki bodo prejeli to cepivo, do konca življenja stalno izražali SARS-CoV-2 bodice iz svojih somatskih celic.
S cepljenjem ljudi s cepivom, ki povzroči, da njihova telesa proizvajajo virusne bodice "in situ", so ljudje dejansko cepljeni s patogenim proteinom. S toksinom, ki lahko povzroči dolgotrajno vnetje, težave s srcem in povečano tveganje za nastanek raka. Dolgoročno lahko povzroči tudi prezgodnjo nevrodegenerativno bolezen.
Nikakor ne bi smeli nikogar prisiliti, da se cepi s tem cepivom, in dejansko je treba kampanjo cepljenja takoj ustaviti.
COVID-19 je kriminalna zarota:
Cepivo in virus so izdelali isti ljudje.
Leta 2014 je bil uveden moratorij na raziskave pridobivanja funkcij virusa SARS, ki je trajal do leta 2017. Te raziskave pa v resnici niso bile ustavljene. Namesto tega so bile prenesene na zunanje izvajalce, pri čemer so se ameriška zvezna nepovratna sredstva prala prek nevladnih organizacij.
Ralph Baric je virolog in strokovnjak za SARS na Univerzi Severna Karolina, Chapel Hill v ZDA. Na njega se je Anthony Fauci skliceval, ko je pred kongresom vztrajal, da če so se izvajale kakršne koli raziskave o povečanju delovanja virusa (gain of function), so se izvajale v Severni Karolini.
To je bila laž. Anthony Fauci je pred kongresom lagal. To je kaznivo dejanje.
Ralph Baric in Shi Zhengli sta sodelavca in sta skupaj pisala članke. Ralph Baric je bil mentor Shi Zhenglijevi pri njenih tehnikah manipulacije pridobivanja funkcij virusov, zlasti pri serijskem prehodu, katerega rezultat je virus, ki je videti, kot da je nastal naravno. Z drugimi besedami, biološko orožje, ki ga je mogoče zanikati. S serijskim prenosom pri humaniziranih miših hACE2 je morda nastalo nekaj podobnega SARS-CoV-2.
Finančna sredstva za raziskavo pridobivanja funkcij virusov, ki se izvaja na Inštitutu za virologijo v Wuhanu, je prispeval Peter Daszak. Peter Daszak vodi nevladno organizacijo EcoHealth Alliance. Zveza EcoHealth Alliance je prejela več milijonov dolarjev nepovratnih sredstev od Nacionalnega inštituta za zdravje/Nacionalnega inštituta za alergije in nalezljive bolezni (to je Anthony Fauci), Agencije za zmanjševanje obrambnih groženj (del Ministrstva za obrambo ZDA) in Agencije Združenih držav za mednarodni razvoj. NIH/NIAID je prispeval nekaj milijonov dolarjev, DTRA in USAID pa sta za to raziskavo prispevala po več deset milijonov dolarjev. Skupaj je šlo za več kot sto milijonov dolarjev.
Zveza EcoHealth Alliance je te subvencije dodelila podizvajalcem Wuhanskega inštituta za virologijo, laboratorija na Kitajskem z zelo vprašljivo varnostno zgodovino in slabo usposobljenim osebjem, tako da so lahko izvajali raziskave pridobivanja funkcij virusov, vendar ne v svojem razkošnem laboratoriju P4, temveč v laboratoriju stopnje 2, kjer tehniki niso nosili nič bolj zapletenega kot morda mrežo za lase, rokavice iz lateksa in kirurško masko namesto obleke z mehurčki, ki se uporabljajo pri delu z nevarnimi virusi. Kitajski znanstveniki v Wuhanu so poročali, da so jih laboratorijske živali redno grizle in urinirale. Ne razumem, zakaj bi kdo to nevarno in občutljivo delo zaupal Ljudski republiki Kitajski, državi, ki je zloglasna zaradi industrijskih nesreč in velikih eksplozij, ki so zahtevale na stotine življenj, razen če je bil cilj namerno sprožiti pandemijo.
Novembra 2019 so trije tehniki na Inštitutu za virologijo v Wuhanu dobili simptome, ki so ustrezali gripi podobni bolezni. Anthony Fauci, Peter Daszak in Ralph Baric so takoj vedeli, kaj se je zgodilo, saj med tem laboratorijem ter ameriškimi znanstveniki in uradniki obstajajo zaledni kanali.
12. decembra 2019 je Ralph Baric podpisal sporazum o prenosu materiala (v bistvu NDA) za prejem materialov, povezanih s cepivom proti koronavirusni mRNA, ki je v solastništvu družbe Moderna in Nacionalnega inštituta za zdravje (NIH). Šele cel mesec pozneje, 11. januarja 2020, nam je Kitajska domnevno poslala zaporedje za virus, ki je postal znan kot SARS-CoV-2. Družba Moderna precej absurdno trdi, da je iz tega zaporedja v manj kot 48 urah razvila delujoče cepivo.
Stephane Bancel, sedanji izvršni direktor podjetja Moderna, je bil prej izvršni direktor podjetja bioMerieux, francoske multinacionalne korporacije, specializirane za medicinsko diagnostično tehnologijo, ki jo je ustanovil Alain Merieux. Alain Merieux je bil eden od posameznikov, ki so imeli pomembno vlogo pri izgradnji laboratorija P4 Inštituta za virologijo v Wuhanu.
Zaporedje RaTG13, ki je navedeno kot najbližji sorodnik SARS-CoV-2, ni pravi virus. Je ponaredek. Nastalo je z ročnim vnosom genskega zaporedja v podatkovno zbirko, da bi ustvarili krinko za obstoj SARS-CoV-2, ki je zelo verjetno pridobljena himera, izdelana na Inštitutu za virologijo Wuhan in je bila bodisi po naključju razkrita bodisi namerno objavljena.
Živalski rezervoar virusa SARS-CoV-2 ni bil nikoli najden.
To ni teorija zarote. Gre za dejansko zločinsko zaroto, v kateri so ljudje, povezani z razvojem mRNA-1273 podjetja Moderna, neposredno povezani z Inštitutom za virologijo v Wuhanu in njihovimi raziskavami o pridobivanju funkcij virusov. Dokumentarna sled je zelo dobro vzpostavljena.
Teorija o uhajanju iz laboratorija je bila zatrta, ker vlečenje te niti neizogibno pripelje do sklepa, da obstaja dovolj posrednih dokazov za povezavo med podjetjem Moderna, Nacionalnim inštitutom za zdravje (NIH), Inštitutom za virologijo v Wuhanu ter cepivom in nastankom virusa. V zdravi državi bi to takoj privedlo do največjega primera množičnega umora na svetu. Anthony Fauci, Peter Daszak, Ralph Baric, Shi Zhengli in Stephane Bancel ter njihovi sostorilci bi bili obtoženi in preganjani po vseh zakonih. Namesto tega so bile storilcem dodeljene milijarde naših davkoplačevalskih dolarjev.
FBI je izvedel racijo v podjetju Allure Medical v Shelby Townshipu severno od Detroita, ker je zavarovalnici zaračunavalo "goljufivo zdravljenje s COVID-19". Zdravljenje, ki so ga uporabljali? Intravenski vitamin C. Antioksidant. Kot je opisano zgoraj, je to povsem veljavno zdravljenje sepse, ki jo povzroča COVID-19, in je zdaj del protokola MATH+, ki ga je razvil Dr. Paul E. Marik.
FDA je prepovedala ranitidin (Zantac) zaradi domnevnega onesnaženja z NDMA (N-nitrozodimetilamin). Ranitidin ni le blokator H2, ki se uporablja kot antacid, ampak ima tudi močan antioksidativni učinek, saj odstranjuje hidroksilne radikale. Zato je uporaben pri zdravljenju COVID-19.
Uprava za hrano in zdravila (FDA) je poskušala s polic umakniti tudi N-acetilcistein, neškodljivo aminokislinsko dopolnilo in antioksidant, ter prisilila Amazon, da ga je odstranil iz svoje spletne trgovine.
Zato se nam poraja srhljivo vprašanje: ali je FDA zavestno zatrla antioksidante, uporabne za zdravljenje sepse COVID-19, kot del kriminalne zarote proti ameriški javnosti?
Uprava za hrano in zdravila (FDA) sodeluje z najhujšimi zločinci v zgodovini človeštva in jim pomaga ter dejavno zavira zdravljenje in terapije, ki niso cepiva, da bi nas prisilila k vbrizgavanju izdelkov teh zločincev v naša telesa. To je popolnoma nesprejemljivo.
Razvoj cepiv za COVID-19 in povezave s transhumanizmom:
To poglavje obravnava nekatere bolj špekulativne vidike pandemije ter odziv medicinske in znanstvene ustanove nanjo, pa tudi zaskrbljujoče povezave med znanstveniki, ki sodelujejo pri raziskavah cepiv, in znanstveniki, katerih delo vključuje združevanje nanotehnologije z živimi celicami.
Ameriško Ministrstvo za pravosodje je 9. junija 2020 Charlesa Lieberja, harvardskega raziskovalca nanotehnologije z večdesetletnimi izkušnjami, obtožilo goljufije. Charles Lieber je prejel več milijonov dolarjev nepovratnih sredstev od ameriškega Ministrstva za obrambo, zlasti od vojaških možganskih trustov DARPA, AFOSR in ONR ter Nacionalnega inštituta za zdravje (NIH) in MITRE. Njegova posebnost je uporaba silicijevih nano žic namesto elektrod za spremljanje in modulacijo znotrajcelične aktivnosti, s čimer se na Harvardu ukvarja že dvajset let. Na Kitajskem naj bi se ukvarjal z baterijami iz silicijevih nano žic, vendar se nihče od njegovih sodelavcev ne spomni, da bi se kdaj v življenju ukvarjal z baterijsko tehnologijo; vse njegove raziskave so se ukvarjale z bionanotehnologijo ali mešanjem nanotehnologije z živimi celicami.
Obtožnica je bila vložena zaradi njegovega sodelovanja s Tehnološko univerzo v Wuhanu. V nasprotju s pogoji svojih štipendij Ministrstva za obrambo je dvakratno izkoristil denar iz načrta "Tisoč talentov" Ljudske republike Kitajske, programa, s katerim kitajska vlada podkupuje zahodne znanstvenike, da delijo lastniške informacije o raziskavah in razvoju, ki jih lahko kitajska vojska lahko izkoristi kot strateško prednost.
Charles Lieber v svojih člankih opisuje uporabo silicijevih nano žic za vmesnike možgani-računalnik ali tehnologijo "nevronskih čipk". Njegovi članki opisujejo, kako lahko nevroni endocitirajo celotne silicijeve nano žice ali njihove dele ter tako od zunaj spremljajo in celo modulirajo nevronsko aktivnost.
Charles Lieber je bil sodelavec Roberta Langerja. Skupaj z Danielom S. Kohanom sta sodelovala pri članku, v katerem sta opisala ogrodja iz umetnega tkiva, ki bi jih bilo mogoče vsaditi v človeško srce in na daljavo spremljati njegovo delovanje.
Robert Langer, diplomant MIT in strokovnjak za nanotehnološko dostavo zdravil, je eden od soustanoviteljev podjetja Moderna. Njegovo neto premoženje zaradi prodaje cepiva mRNA-1273 podjetja Moderna zdaj znaša 5,1 milijarde ameriških dolarjev.
Bibliografiji Charlesa Lieberja in Roberta Langerja v bistvu opisujeta tehnike za izboljšanje človeka, tj. transhumanizem. Klaus Schwab, ustanovitelj Svetovnega gospodarskega foruma in snovalec tako imenovane "velike ponastavitve- The Great Reset", v svojih knjigah že dolgo govori o "mešanju biologije in strojev".
Po teh razkritjih so neodvisni raziskovalci ugotovili, da cepiva COVID-19 morda vsebujejo nanodelce reduciranega grafenskega oksida. Tudi japonski raziskovalci so v cepivih COVID-19 našli nepojasnjene kontaminante.
Grafenov oksid je anksiolitik. Pokazalo se je, da zmanjšuje anksioznost laboratorijskih miši, ko jim ga vbrizgajo v možgane. Glede na to, da je cepivo z mRNA za kodiranje bodic SARS-CoV-2 nagnjeno k ogrožanju krvno-možganske pregrade in povečanju njene prepustnosti, je bodica dejansko popoln protein za pripravo možganskega tkiva za ekstravazacijo nanodelcev iz krvnega obtoka in v možgane. Grafen je tudi zelo prevoden in v nekaterih okoliščinah paramagneten.
Leta 2013 je DARPA pod Obamovo administracijo začela izvajati program BRAIN; BRAIN je kratica za Brain Research Through Advancing Innovative Neurotechnologies®. Ta program vključuje razvoj tehnologij možgansko-računalniških vmesnikov za vojsko, zlasti neinvazivnih sistemov za injiciranje, ki ob odstranitvi povzročijo minimalno škodo na možganskem tkivu. Domnevno bi se ta tehnologija uporabljala za zdravljenje ranjenih vojakov s travmatičnimi poškodbami možganov, za neposreden možganski nadzor nad protezami in celo za nove sposobnosti, kot je upravljanje brezpilotnih letal z mislimi.
Za to so bile predlagane različne metode, vključno z optogenetiko, magnetogenetiko, ultrazvokom, implantiranimi elektrodami in transkranialno elektromagnetno stimulacijo. V vseh primerih je cilj pridobiti zmožnost branja ali pisanja po nevronih, in sicer tako, da jih stimuliramo in sondiramo ali pa jih naredimo posebej občutljive na stimulacijo in sondiranje.
Vendar pa pojem široke uporabe tehnologije BCI, kot je naprava Neuralink Elona Muska, vzbuja številne pomisleke glede zasebnosti in osebne avtonomije. Branje iz nevronov je že samo po sebi dovolj problematično. Brezžični možgansko-računalniški vmesniki lahko vplivajo na sedanjo ali prihodnjo brezžično infrastrukturo GSM telefonov, zaradi česar se pojavljajo pomisleki glede varnosti nevroloških podatkov. Hekerji ali drugi zlonamerni akterji lahko vdrejo v takšna omrežja in pridobijo podatke o možganih ljudi ter jih nato izkoristijo za nečedne namene.
Vendar pa naprava, ki lahko zapisuje v človeške nevrone in ne le bere iz njih, predstavlja drugo, še bolj resno vrsto etičnih vprašanj. Brain Computer Interface (BCI), vmesnik med možgani in računalnikom, ki je sposoben spreminjati vsebino misli posameznika v neškodljive namene, na primer projicirati naglavni zaslon v možganski vidni center ali pošiljati zvok v slušni korteks, bi teoretično lahko spremenil tudi razpoloženje in osebnost ali morda celo podredila človekovo voljo in ga naredila popolnoma poslušnega avtoriteti. Takšna tehnologija bi bila za tirana sanjsko orodje nadzora. Predstavljajte si vojake, ki bi brez oklevanja streljali na lastne sodržavljane, ali nemočne podanike, ki bi zadovoljno živeli v dobesednih pasjih boksih.
BCI bi lahko uporabili za brezobzirno spreminjanje zaznavanja osnovnih stvari, kot so čustva in vrednote, s spreminjanjem praga sitosti, sreče, jeze, gnusa in tako naprej. To ni nepomembno. Z BCI bi lahko spremenili celoten režim vedenja nekoga, vključno s tem, da bi zatrli njegov apetit ali željo po praktično vsem, kar je na Maslowovi hierarhiji potreb.
Vse je mogoče, če imate neposreden dostop do možganov in njihove vsebine. Debelemu človeku lahko povzročimo odpor ob pogledu na hrano. Nekomu, ki živi v neprostovoljnem celibatu, bi lahko onemogočili libido, tako da si sploh ne bi želel seksa. Nekdo, ki je rasist, bi bil lahko prisiljen čutiti veselje nad sobivanjem z ljudmi drugih ras. Nekdo, ki je nasilen, bi bil lahko prisiljen biti krotek in ubogljiv. Če ste tiran, se vam te stvari morda zdijo dobre, vendar je za normalne ljudi misel na to, da bi bila osebna avtonomija tako močno okrnjena, grozljiva.
Za bogataše bi bile nevronske naprave neprimerljiv blagoslov, saj bi jim dale možnost, da z nevroprotetiko (tj. "eksokorteksom") povečajo svojo inteligenco in neposredno v misli svojih služabnikov, ki so opremljeni z BCI, posredujejo neustavljive ukaze, celo fizično ali spolno zlorabo, ki bi jo ti običajno zavrnili.
Če je cepivo metoda za prikrito uvajanje injicirane BCI v milijone ljudi brez njihove vednosti ali privolitve, potem smo priča vzponu tiranskega režima, kakršnega na tem planetu še ni bilo, režima, ki namerava vsakemu moškemu, ženski in otroku v celoti odvzeti svobodno voljo.
Zaradi naših napak smo ljudje. Utopija, do katere se pride z odvzemom svobodne volje, ni utopija. Je monomanična nočna mora. Poleg tega so ljudje, ki nam vladajo, tipi Temne triade, ki jim ni mogoče zaupati takšne moči. Predstavljajte si, da vas pretepa in spolno napada bogat in vpliven psihopat, vi pa ste prisiljeni, da se temu nasmihate in smejite, ker vam vaša nadzorovana nevronska mreža ne daje druge izbire, kot da ubogate svojega gospodarja.
Elita s to tehnologijo napreduje, ne da bi ljudem dala možnost, da se vprašajo o družbenih ali etičnih posledicah, ali da bi vzpostavila regulativne okvire, ki zagotavljajo, da te naprave ne bodo prevladale nad našim osebnim delovanjem in avtonomijo. To počnejo zato, ker na skrivaj sanjajo o prihodnosti, v kateri bodo lahko z vami ravnali slabše kot z živaljo, vi pa se ne boste mogli niti upreti. Če se bo ta zlobni načrt nadaljeval, bo to pomenilo konec človeštva, kot ga poznamo.
Zaključki:
Sedanjo pandemijo je povzročila in ohranila ustanova z uporabo virusa, ki je bil razvit v kitajskem laboratoriju za biološko orožje, povezanem s kitajsko vojsko, s pomočjo ameriških davkoplačevalskih dolarjev in francoskega strokovnega znanja.
Te raziskave so bile izvedene pod popolnoma smešnim evfemizmom raziskav "pridobivanja funkcij", ki naj bi se izvajale za ugotavljanje, kateri virusi imajo največji potencial za širjenje zoonoz, in za preventivno cepljenje ali zaščito pred njimi.
Raziskave za izboljšanje delovanja/zahtevnosti, imenovane tudi "raziskave z dvojno rabo" ali DURC, so raziskave biološkega orožja z drugim, bolj prijazno zvenečim imenom, samo da bi se izognili tabuju in jih poimenovali tako, kot dejansko so. Vedno je šlo za raziskave biološkega orožja. Ljudje, ki opravljajo te raziskave, se popolnoma zavedajo, da jemljejo divje patogene, ki niso kužni za ljudi, in jih delajo bolj kužne, pri čemer pogosto prejemajo nepovratna sredstva od vojaških možganskih trustov, ki jih spodbujajo k temu.
Ti virologi, ki izvajajo tovrstne raziskave, so sovražniki sočloveka, kot piromanski gasilci. Raziskave povečanja funkcij virusa še nikoli niso nikogar obvarovale pred pandemijo. Pravzaprav so jo zdaj že sprožile, kar pomeni, da je njihova koristnost za preprečevanje pandemij pravzaprav negativna. Že zdavnaj bi jih morali prepovedati po vsem svetu, kriminalce, ki jih izvajajo, pa zapreti.
Zaradi uhajanja informacij ali namernega izpusta z Inštituta za virologijo v Wuhanu je smrtonosni sev SARS zdaj endemičen po vsem svetu, potem ko so WHO in CDC ter javni uradniki najprej zmanjšali tveganje, nato pa namerno sprožili paniko in zapore, ki so ogrozili zdravje ljudi in njihovo preživetje.
To je nato skrajno pokvarjen in psihopatski aristokratski razred, ki nam vlada, uporabil kot izgovor, da bi ljudi prisilil v sprejemanje vbrizganega strupa, ki je lahko sredstvo za depopulacijo, sredstvo za nadzor uma/pacifikacijo v obliki vbrizganega "pametnega prahu- smart dust" ali oboje v enem. Prepričani so, da jim bo to uspelo, če bodo uporabili družbeno stigmo, ki jo prinaša odklanjanje cepiva. Nimajo prav.
Njihovi motivi so jasni in očitni vsakomur, ki je pozoren. Ti megalomani so izropali pokojninske sklade svobodnega sveta. Wall Street je plačilno nesposoben in ima od konca leta 2019 stalno likvidnostno krizo. Zdaj je njihov cilj vzpostaviti popoln, celovit fizični, duševni in finančni nadzor nad človeštvom, preden se zavemo, kako močno so nas ti kriminalci prevarali.
Pandemija in odziv nanjo sta eliti služila v več namenov:
- Prikrivanje depresije, ki jo je povzročilo oderuško ropanje naših gospodarstev, ki ga izvajajo rentniški kapitalisti in odsotni lastniki, ki za družbo ne proizvajajo popolnoma ničesar, kar bi imelo kakršno koli vrednost. Namesto da bi imeli zelo predvidljiv drugi del zasedbe Wall Streeta, so se elite in njihovi pajdaši lahko postavili na televizijo in se prikazali kot modri in vsemogočni rešitelji, namesto da bi se prikazali kot plenilska združba podlih zemljiških piratov, kar dejansko so.
- Uničujejo mala podjetja in spodkopavajo srednji razred.
- Prenos trilijonov dolarjev premoženja iz ameriške javnosti v žepe milijarderjev in posebnih interesov.
- Vključevanje v trgovanje z notranjimi informacijami, kupovanje delnic biotehnoloških podjetij in kratke pozicije v podjetjih, ki poslujejo z opeko in malto, ter potovalnih podjetjih, da bi uničili osebno trgovino in turizem ter ju nadomestili z elektronskim poslovanjem in servisiranjem.
- Ustvarjanje razloga za vojno s Kitajsko, spodbujanje k napadu nanjo, zapravljanje ameriških življenj in bogastva ter privedba na rob jedrskega armagedona.
- Vzpostavitev tehnoloških in biološko-varnostnih okvirov za nadzor prebivalstva in tehnokratsko socialističnih "pametnih mest", v katerih se bo despotsko sledilo gibanju vseh, vse v pričakovanju vsesplošne avtomatizacije, brezposelnosti in pomanjkanja hrane, z lažno pretvezo cepiva, ki bo prisilila k sodelovanju.
Vsaka od teh stvari bi pomenila kruto posilstvo zahodne družbe. Vse skupaj je neverodostojno; gre za popolno sprevračanje naših najbolj dragocenih vrednot.
Kakšen je namen vsega tega? O motivih storilcev lahko le ugibamo, vendar imamo nekaj teorij.
Elita poskuša dvigniti lestvico, izbrisati mobilnost navzgor za velike skupine prebivalstva, izločiti politične nasprotnike in druge "nezaželene" ter preostalemu človeštvu omejiti dostop do nekaterih dobrin in storitev, ki so po njihovem mnenju "zelo škodljive", kot so uporaba avtomobilov, turizem, uživanje mesa in tako dalje. Seveda pa bodo še naprej imeli svoje razkošje v okviru strogega kastnega sistema, podobnega fevdalizmu.
Zakaj to počnejo? Preprosto. Elite so neomaltuzijanci in verjamejo, da smo prenaseljeni in da bo zaradi izčrpavanja virov civilizacija propadla v nekaj kratkih desetletjih. To prepričanje ni nujno napačno. Smo prenaseljeni in porabimo preveč virov. Vendar pa organiziranje tako grozljivega in morilskega prevzema oblasti kot odziv na grozečo krizo kaže, da do sočloveka gojijo le skrajno zaničevanje.
Tistim, ki sodelujejo v tej odvratni farsi, ne da bi razumeli, kaj počnejo, sporočamo eno besedo. Ustavite se. Svoji državi in svojim sodržavljanom povzročate nepopravljivo škodo.
Tistim, ki morda berejo to opozorilo in se dobro zavedajo in razumejo, kaj počnejo in kako bo to nepravično škodovalo milijonom nedolžnih ljudi, imamo še nekaj besed.
Prekleti v pekel. Ne boste uničili Amerike in svobodnega sveta in ne boste imeli svojega novega svetovnega reda. Za to bomo poskrbeli.
Vir: https://www.theautomaticearth.com/2021/09/spartacus/?fbclid=IwAR2yoiTIjKSns5kacoKeYiXo58u8sZ-8RBwL8GDEvA4_35mPK3iWQhgrFbA
References:
COVID-19 is not a viral pneumonia — it is a viral vascular endotheliitis:
https://www.thelancet.com/journals/lancet/article/PIIS0140-6736(20)30937-5/fulltext
https://academic.oup.com/eurheartj/article/41/32/3038/5901158
https://www.embopress.org/doi/full/10.15252/embr.202152744
COVID-19 is not just a respiratory disease — it can precipitate multiple organ failure, including hypoxic and inflammatory damage to various vital organs, such as the brain, heart, liver, pancreas, kidneys, and intestines:
https://www.nature.com/articles/d41586-021-01693-6
https://www.health.harvard.edu/blog/the-hidden-long-term-cognitive-effects-of-covid-2020100821133
https://www.nature.com/articles/s41422-020-0390-x
https://www.embopress.org/doi/full/10.15252/embj.2020106230
https://jamanetwork.com/journals/jama/fullarticle/2776538
https://pubmed.ncbi.nlm.nih.gov/32921216/
https://www.nature.com/articles/s41575-021-00426-4
https://pubmed.ncbi.nlm.nih.gov/32553666/
https://www.nature.com/articles/s41467-021-23886-3
https://pubmed.ncbi.nlm.nih.gov/34081912/
https://www.nature.com/articles/s41581-021-00452-0
https://www.ncbi.nlm.nih.gov/pmc/articles/PMC7438210/
https://www.nature.com/articles/s41598-021-92740-9
Some of the most common laboratory findings in COVID-19:
https://www.uptodate.com/contents/covid-19-clinical-features
https://www.ncbi.nlm.nih.gov/pmc/articles/PMC7426219/
COVID-19 can present as almost anything:
https://www.nature.com/articles/s41591-020-0968-3
https://www.frontiersin.org/articles/10.3389/fmed.2020.00526/full
COVID-19 is more severe in those with conditions that involve endothelial dysfunction, such as obesity, hypertension, and diabetes:
https://www.dovepress.com/obesity-related-inflammation-and-endothelial-dysfunction-in-covid-19-i- peer-reviewed-fulltext-article-JIR
https://jamanetwork.com/journals/jama/fullarticle/2772071
https://mdpi-res.com/d_attachment/cells/cells-10-00933/article_deploy/cells-10-00933.pdf
The vast majority of COVID-19 cases are mild and do not cause significant disease:
https://www.webmd.com/lung/covid-recovery-overview#1
https://academic.oup.com/ofid/article/7/9/ofaa286/5875595
https://pubmed.ncbi.nlm.nih.gov/33289900/
In those who have critical COVID-19-induced sepsis, hypoxia, coagulopathy, and ARDS, the most common treatments are intubation, injected corticosteroids, and blood thinners like heparin, which often precipitate harmful hemorrhages:
https://www.ncbi.nlm.nih.gov/pmc/articles/PMC7548860/
https://www.ncbi.nlm.nih.gov/pmc/articles/PMC7448713/
https://www.nejm.org/doi/full/10.1056/NEJMoa2103417
The majority of people who go on a ventilator are dying due to COVID-19 mimicking the physiology of ischemia-reperfusion injury with prolonged transient hypoxia and ischemia, leading directly to the formation of damaging reactive oxygen species:
https://www.journalofsurgicalresearch.com/article/S0022-4804(14)00176-0/fulltext
https://www.nature.com/articles/nature13909
https://www.ncbi.nlm.nih.gov/pmc/articles/PMC4625011/
https://www.atsjournals.org/doi/full/10.1164/rccm.201401-0168CP
https://pubmed.ncbi.nlm.nih.gov/18974366/
The end-stage of COVID-19 is severe lipid peroxidation, where fats in the body start to "rust" due to damage by oxidative stress:
https://www.ncbi.nlm.nih.gov/pmc/articles/PMC7768996/
https://www.ncbi.nlm.nih.gov/pmc/articles/PMC7357498/
https://www.liebertpub.com/doi/10.1089/ars.2021.0017
Oxidized lipids appear as foreign objects to the immune system, which recognizes and forms antibodies against OSEs, or oxidation-specific epitopes:
https://ard.bmj.com/content/annrheumdis/early/2020/08/04/annrheumdis-2020-218145.full.pdf
https://ard.bmj.com/content/80/9/1236
https://www.ncbi.nlm.nih.gov/pmc/articles/PMC7256550/
https://www.hss.edu/conditions_top-ten-series-antiphospholipid-syndrome-coronavirus-covid-19.asp
In COVID-19, neutrophil degranulation and NETosis in the bloodstream drives severe oxidative damage; hemoglobin becomes incapable of carrying oxygen due to heme iron being stripped out of heme by hypochlorous acid:
https://www.ncbi.nlm.nih.gov/pmc/articles/PMC7757048/
https://www.ncbi.nlm.nih.gov/pmc/articles/PMC7436665/
https://www.nature.com/articles/s41418-021-00805-z
https://www.sciencedirect.com/science/article/pii/S221249262030052X
SARS-CoV-2 Spike binds to ACE2. Angiotensin Converting Enzyme 2 is an enzyme that is part of the renin- angiotensin-aldosterone system, or RAAS. The RAAS is a hormone control system that moderates fluid volume and blood pressure in the body and in the bloodstream by controlling sodium/potassium retention and excretion and vascular tone:
https://www.ncbi.nlm.nih.gov/books/NBK470410/
https://www.merckmanuals.com/home/multimedia/figure/cvs_regulating_blood_pressure_renin
This protein, ACE2, is ubiquitous in every part of the body that interfaces with the circulatory system, particularly in vascular endothelial cells and pericytes, brain astrocytes, renal tubules and podocytes,
pancreatic islet cells, bile duct and intestinal epithelial cells, and the seminiferous ducts of the testis, all of which SARS-CoV-2 can infect:
https://www.ncbi.nlm.nih.gov/pmc/articles/PMC7167720/
https://www.frontiersin.org/articles/10.3389/fmed.2020.594495/full
https://www.frontiersin.org/articles/10.3389/fneur.2020.573095/full
SARS-CoV-2 infects a cell as follows:
https://www.nature.com/articles/s41401-020-0485-4
https://www.science.org/doi/10.1126/science.abb2507
https://www.sciencedirect.com/science/article/abs/pii/S1931312820306211
SARS-CoV-2 Spike proteins embedded in a cell can actually cause adjacent human cells to fuse together, forming syncytia/MGCs:
https://www.nature.com/articles/s41418-021-00782-3
https://pubmed.ncbi.nlm.nih.gov/33051876/
SARS-CoV-2's viroporins, such as its Envelope protein, act as calcium ion channels, introducing calcium into infected cells:
https://www.nature.com/articles/s41422-021-00519-4
https://virologyj.biomedcentral.com/articles/10.1186/s12985-019-1182-0
The virus suppresses the natural interferon response, resulting in delayed inflammation:
https://www.nature.com/articles/s12276-021-00592-0
https://mdpi-res.com/d_attachment/viruses/viruses-12-01433/article_deploy/viruses-12-01433.pdf
https://www.ncbi.nlm.nih.gov/pmc/articles/PMC8310780/
SARS-CoV-2 N protein can also directly activate the NLRP3 inflammasome:
https://www.nature.com/articles/s41467-021-25015-6
https://www.frontiersin.org/articles/10.3389/fimmu.2020.01021/full
SARS-CoV-2 suppresses the Nrf2 antioxidant pathway, reducing the body's own endogenous antioxidant enzyme activity:
https://www.nature.com/articles/s41467-020-18764-3
https://ctajournal.biomedcentral.com/articles/10.1186/s13601-020-00362-7
https://mdpi-res.com/d_attachment/ijms/ijms-22-07963/article_deploy/ijms-22-07963.pdf
The suppression of ACE2 by binding with Spike causes a buildup of bradykinin that would otherwise be broken down by ACE2:
https://www.ncbi.nlm.nih.gov/pmc/articles/PMC7834250/
https://www.the-scientist.com/news-opinion/is-a-bradykinin-storm-brewing-in-covid-19–67876
This constant calcium influx into the cells results in (or is accompanied by) noticeable hypocalcemia, or low blood calcium:
https://www.ncbi.nlm.nih.gov/pmc/articles/PMC7292572/
https://www.ncbi.nlm.nih.gov/pmc/articles/PMC8041474/
https://www.sciencedirect.com/science/article/abs/pii/S1871402121000059
Bradykinin upregulates cAMP, cGMP, COX, and Phospholipase C activity. This results in prostaglandin release and vastly increased intracellular calcium signaling, which promotes highly aggressive ROS release and ATP depletion:
https://www.sciencedirect.com/science/article/abs/pii/S089158490700319X?via%3Dihub
https://www.ncbi.nlm.nih.gov/pmc/articles/PMC1218972/
https://pubmed.ncbi.nlm.nih.gov/2156053/
https://www.sciencedirect.com/topics/medicine-and-dentistry/bradykinin-b2-receptor-agonist
https://www.sciencedirect.com/topics/neuroscience/bradykinin
NADPH oxidase releases superoxide into the extracellular space:
https://www.ncbi.nlm.nih.gov/pmc/articles/PMC4556774/
https://www.pnas.org/content/110/21/8744
Superoxide radicals react with nitric oxide to form peroxynitrite:
https://pubmed.ncbi.nlm.nih.gov/8944624/
https://www.pnas.org/content/115/23/5839
Peroxynitrite reacts with the tetrahydrobiopterin cofactor needed by endothelial nitric oxide synthase, destroying it and "uncoupling" the eNOS enzymes, causing nitric oxide synthase to synthesize more superoxide instead (this means that every process that upregulates NOS activity now produces superoxide instead of nitric oxide):
https://pubmed.ncbi.nlm.nih.gov/24353182/
https://academic.oup.com/cardiovascres/article/73/1/8/316487
https://pubs.acs.org/doi/10.1021/bi9016632
This proceeds in a positive feedback loop until nitric oxide bioavailability in the circulatory system is depleted:
https://www.ncbi.nlm.nih.gov/pmc/articles/PMC7276137/
Dissolved nitric oxide gas produced constantly by eNOS serves many important functions, but it is also antiviral against SARS-like coronaviruses, preventing the palmitoylation of the viral Spike protein and making it harder for it to bind to host receptors:
https://journal.chestnet.org/article/S0012-3692(20)34397-X/fulltext
https://www.ncbi.nlm.nih.gov/pmc/articles/PMC7111989/
https://www.ncbi.nlm.nih.gov/pmc/articles/PMC7754882/
The loss of NO allows the virus to begin replicating with impunity in the body (clearly, the virus has an evolutionary incentive to induce oxidative stress to destroy nitric oxide):
https://scitechdaily.com/nitric-oxide-a-possible-treatment-for-covid-19-only-substance-to-have-a- direct-effect-on-sars-cov-2/
Those with endothelial dysfunction (i.e. hypertension, diabetes, obesity, old age, African-American race) have redox equilibrium issues to begin with, giving the virus an advantage:
https://www.nature.com/articles/s41392-020-00454-7
https://www.frontiersin.org/articles/10.3389/fphys.2020.605908/full
https://www.ncbi.nlm.nih.gov/pmc/articles/PMC7430889/
https://pubmed.ncbi.nlm.nih.gov/19004510/
Due to the extreme cytokine release triggered by these processes, the body summons a great deal of neutrophils and monocyte-derived alveolar macrophages to the lungs:
https://www.frontiersin.org/articles/10.3389/fimmu.2021.652470/full
https://www.frontiersin.org/articles/10.3389/fimmu.2021.720109/full
Phagocytic cells of the innate immune system are the first-line defenders against pathogens. They work by engulfing invaders and trying to attack them with enzymes that produce powerful oxidants, like SOD and MPO:
https://www.frontiersin.org/articles/10.3389/fimmu.2012.00174/full
https://jlb.onlinelibrary.wiley.com/doi/full/10.1189/jlb.0809549
Superoxide dismutase takes superoxide and makes hydrogen peroxide, and myeloperoxidase takes hydrogen peroxide and chlorine ions and makes hypochlorous acid, which is many, many times more reactive than sodium hypochlorite bleach:
https://www.sciencedirect.com/topics/neuroscience/superoxide-dismutase
https://www.sciencedirect.com/topics/medicine-and-dentistry/myeloperoxidase
In severe and critical COVID-19, there is actually rather severe NETosis:
https://www.frontiersin.org/articles/10.3389/fphar.2021.708302/full
https://insight.jci.org/articles/view/138999
https://www.ncbi.nlm.nih.gov/pmc/articles/PMC7184981/
https://www.ncbi.nlm.nih.gov/pmc/articles/PMC7488868/
https://ashpublications.org/blood/article/136/10/1169/461219/Neutrophil-extracellular-traps- contribute-to
https://www.sciencedirect.com/science/article/pii/S221249262030052X
Hypochlorous acid building up in the bloodstream begins to bleach the iron out of heme and compete for O2 binding sites. Red blood cells lose the ability to transport oxygen, causing the sufferer to turn blue in the face:
https://www.ncbi.nlm.nih.gov/pmc/articles/PMC7757048/
https://journals.plos.org/plosone/article?id=10.1371/journal.pone.0120737
https://www.ncbi.nlm.nih.gov/pmc/articles/PMC3863623/
Unliganded iron, hydrogen peroxide, and superoxide in the bloodstream undergo the Haber-Weiss and Fenton reactions, producing extremely reactive hydroxyl radicals that violently strip electrons from surrounding fats and DNA, oxidizing them severely:
https://www.sciencedirect.com/science/article/pii/S0753332221000135
https://sites.kowsarpub.com/ans/articles/60038.html
https://www.sciencedirect.com/science/article/abs/pii/S0300483X00002316?via%3Dihub
https://www.sciencedirect.com/topics/chemistry/fenton-reaction
https://www.researchgate.net/figure/Fenton-and-Haber-Weiss-reactions-are-a-source-of-oxidative- stress-The-generation-of_fig1_330729897
This condition is not unknown to medical science. The actual name for all of this is acute sepsis (but without the traditional hallmarks of sepsis, like shock):
https://www.ncbi.nlm.nih.gov/pmc/articles/PMC4056356/
https://www.ncbi.nlm.nih.gov/pmc/articles/PMC7886971/
https://www.futuremedicine.com/doi/10.2217/fmb-2020-0312
https://www.global-sepsis-alliance.org/news/2020/4/7/update-can-covid-19-cause-sepsis-explaining- the-relationship-between-the-coronavirus-disease-and-sepsis-cvd-novel-coronavirus
We know this is happening in COVID-19 because people who have died of the disease have noticeable ferroptosis signatures in their tissues, as well as various other oxidative stress markers such as nitrotyrosine, 4-HNE, and malondialdehyde:
https://onlinelibrary.wiley.com/doi/full/10.1002/ehf2.12958
https://www.ncbi.nlm.nih.gov/pmc/articles/PMC7264936/
https://www.sciencedirect.com/science/article/pii/S2213231721001300
https://www.researchgate.net/publication/354129433_Preliminary_Findings_on_the_Association_of_the_Lipid_Peroxidation_Product_4-Hydroxynonenal_with_the_Lethal_Outcome_of_Aggressive_COVID- 19
https://www.ncbi.nlm.nih.gov/pmc/articles/PMC8180845/
https://rupress.org/jem/article-abstract/218/6/e20210518/212093/Ferroptosis-in-infection- inflammation-and?redirectedFrom=fulltext
When you intubate someone with this condition, you are setting off a free radical bomb by supplying the cells with O2. It's a catch-22, because we need oxygen to make Adenosine Triphosphate (that is, to live), but O2 is also the precursor of all these damaging radicals that lead to lipid peroxidation:
https://www.nature.com/articles/pr2009174
The correct treatment for severe COVID-19 related sepsis is non-invasive ventilation, steroids, and antioxidant infusions:
https://journals.lww.com/ccmjournal/Abstract/2007/09001/Antioxidant_supplementation_in_sepsis_and_systemic.25.aspx
https://mdpi-res.com/d_attachment/medicina/medicina-56-00619/article_deploy/medicina-56-00619- v2.pdf
Most of the drugs repurposed for COVID-19 that show any benefit whatsoever in rescuing critically-ill COVID-19 patients are antioxidants. N-acetylcysteine, melatonin, fluvoxamine, budesonide, famotidine, cimetidine, and ranitidine are all antioxidants:
https://www.hindawi.com/journals/omcl/2018/6581970/
https://www.intechopen.com/chapters/62672
https://www.ncbi.nlm.nih.gov/pmc/articles/PMC6708076/
https://www.karger.com/Article/Abstract/88623
https://www.sciencedirect.com/science/article/abs/pii/000629529390218L?via%3Dihub
Indomethacin prevents iron-driven oxidation of arachidonic acid to isoprostanes:
https://www.sciencedirect.com/science/article/abs/pii/0161463079900442
There are powerful antioxidants such as apocynin that have not even been tested on COVID-19 patients yet which could defang neutrophils, prevent lipid peroxidation, restore endothelial health, and restore oxygenation to the tissues:
https://link.springer.com/article/10.1007/s10787-020-00715-5
Scientists who know anything about pulmonary neutrophilia, ARDS, and redox biology have known or surmised much of this since March 2020:
https://www.researchgate.net/post/NADPH_oxidase_Covid-19_Oxygen_treatment
In April 2020, Swiss scientists confirmed that COVID-19 was a systemic vascular endotheliitis:
https://www.usz.ch/en/covid-19-also-a-systemic-endotheliitis/
By late 2020, experts had already concluded that COVID-19 causes a form of viral sepsis:
https://www.healthleadersmedia.com/clinical-care/expert-severe-covid-19-illness-viral-sepsis
They also know that sepsis can be effectively treated with antioxidants:
https://jtd.amegroups.com/article/view/34870/html
https://www.evms.edu/about_evms/administrative_offices/marketing_communications/publications/issue_9_4/has-sepsis-met-its-match.php
None of this information is particularly new, and yet, for the most part, it has not been acted upon. Doctors continue to use damaging intubation techniques with high PEEP settings despite high lung compliance and poor oxygenation, killing an untold number of critically ill patients with medical malpractice:
https://ccforum.biomedcentral.com/articles/10.1186/s13054-020-03049-4
https://jamanetwork.com/journals/jama/fullarticle/2765302
Because of the way they are constructed, Randomized Control Trials will never show any benefit for any antiviral against COVID-19. Not Remdesivir, not Kaletra, not HCQ, and not Ivermectin. The reason for this is simple; for the patients that they have enrolled in these studies, such as Oxford's ludicrous RECOVERY study, the intervention is too late to have any positive effect (i.e. these RCTs are designed in such a way that the use of antivirals is futile, therefore, these studies are deceptive and unethical by their very nature):
https://www.mdpi.com/1999-4915/13/6/963/htm
The clinical course of COVID-19 is such that by the time most people seek medical attention for hypoxia, their viral load has already tapered off to almost nothing. If someone is about 10 days post-exposure and has already been symptomatic for five days, there is hardly any virus left in their bodies, only cellular damage and derangement that has initiated a hyperinflammatory response:
https://www.the-hospitalist.org/hospitalist/article/234869/coronavirus-updates/state-inpatient-covid- 19-care
https://www.sciencedirect.com/science/article/pii/S0753332220306867
It is from this group that the clinical trials for antivirals have recruited, pretty much exclusively (i.e. they do not test prophylaxis/early treatment, only changes to the mean duration of hospitalization for those already hospitalized):
https://www.nejm.org/doi/full/10.1056/nejmoa2023184
https://www.nejm.org/doi/full/10.1056/NEJMoa2022926
https://pubmed.ncbi.nlm.nih.gov/34318930/
India went against the instructions of the WHO and mandated the prophylactic usage of Ivermectin. They have almost completely eradicated COVID-19:
https://ivmmeta.com
The Indian Bar Association of Mumbai has brought criminal charges against WHO Chief Scientist Dr. Soumya Swaminathan for recommending against the use of Ivermectin:
https://indianbarassociation.in/wp-content/uploads/2021/05/IBA-PRESS-RELEASE-MAY-26-2021.pdf
Ivermectin is not "horse dewormer". Yes, it is sold in veterinary paste form as a dewormer for animals. It has also been available in pill form for humans for decades, as an antiparasitic drug:
https://www.ncbi.nlm.nih.gov/pmc/articles/PMC3043740/
The media have disingenuously claimed that because Ivermectin is an antiparasitic drug, it has no utility as an antivirus. This is incorrect. Ivermectin has utility as an antiviral. It blocks importin, preventing nuclear import, effectively inhibiting viral access to cell nuclei. Many drugs currently on the market have multiple modes of action. Ivermectin is one such drug. It is both antiparasitic and antiviral:
https://www.sciencedirect.com/science/article/abs/pii/S0166354219307211?via%3Dihub
https://www.ncbi.nlm.nih.gov/pmc/articles/PMC7539925/
In Bangladesh, Ivermectin costs $1.80 for an entire 5-day course:
https://journals.lww.com/americantherapeutics/fulltext/2021/08000/ivermectin_for_prevention_and_treatment_of.7.aspx
Remdesivir, which is toxic to the liver, costs $3,120 for a 5-day course of the drug:
https://www.npr.org/sections/health-shots/2020/06/29/884648842/remdesivir-priced-at-more-than-3- 100-for-a-course-of-treatment
https://www.ncbi.nlm.nih.gov/pmc/articles/PMC7386240/
Billions of dollars of utterly useless Remdesivir were sold to our governments on the taxpayer's dime, and it ended up being totally useless for treating hyperinflammatory COVID-19:
https://www.fiercepharma.com/pharma/gilead-s-1-5b-remdesivir-sales-help-buoy-greater-than- expected-declines-for-mainstay-hiv
https://www.forbes.com/sites/jvchamary/2021/01/31/remdesivir-covid- coronavirus/?sh=7e6034e666c2
COVID-19 is airborne. The WHO carried water for China by claiming that the virus was only droplet- borne. Our own CDC absurdly claimed that it was mostly transmitted by fomite-to-face contact, which, given its rapid spread from Wuhan to the rest of the world, would have been physically impossible:
https://www.thelancet.com/article/S0140-6736(21)00869-2/fulltext
https://www.pennmedicine.org/updates/blogs/penn-physician-blog/2020/august/airborne-droplet- debate-article
The ridiculous belief in fomite-to-face being a primary mode of transmission led to the use of surface disinfection protocols that wasted time, energy, productivity, and disinfectant:
https://www.nature.com/articles/d41586-021-00251-4
The 6-foot guidelines are absolutely useless. The minimum safe distance to protect oneself from an aerosolized virus is to be 15+ feet away from an infected person, no closer. Realistically, no public transit is safe:
https://www.medrxiv.org/content/10.1101/2020.08.03.20167395v1
Surgical masks do not protect you from aerosols. The virus is too small and the filter media has too large of gaps to filter it out. They may catch respiratory droplets and keep the virus from being expelled by someone who is sick, but they do not filter a cloud of infectious aerosols if someone were to walk into said cloud:
https://ajicjournal.org/retrieve/pii/S0196655305801439
The minimum level of protection against this virus is quite literally a P100 respirator, a PAPR/CAPR, or a 40mm NATO CBRN respirator, ideally paired with a full-body tyvek or tychem suit, gloves, and booties, with all the holes and gaps taped (in a pinch, surgical masks can be modified or worn a specific way to increase filtration):
https://www.epa.gov/sciencematters/epa-researchers-test-effectiveness-face-masks-disinfection- methods-against-covid-19
https://www.ncbi.nlm.nih.gov/pmc/articles/PMC7409952/
Live SARS-CoV-2 may potentially be detected in sewage outflows, and there may be oral-fecal transmission:
https://www.sciencedirect.com/science/article/pii/S0048969720325936
https://journals.plos.org/plosone/article?id=10.1371/journal.pone.0249568
https://www.nature.com/articles/s41587-020-0684-z
During the SARS outbreak in 2003, in the Amoy Gardens incident, hundreds of people were infected by aerosolized fecal matter rising from floor drains in their apartments (there is some valid concern that COVID-19 may also spread the same way, given its similarities to SARS):
https://pubmed.ncbi.nlm.nih.gov/16696450/
https://www.ncbi.nlm.nih.gov/pmc/articles/PMC539564/
https://www.neha.org/sites/default/files/jeh/JEH5.06-Feature-Environmental-Transmission-of-SARS.pdf
https://www.cleanlink.com/news/article/COVID-19-Could-Spread-Through-Dry-Floor-Drains–25600
The vaccines for COVID-19 are not sterilizing and do not prevent infection or transmission. They are "leaky" vaccines. This means they remove the evolutionary pressure on the virus to become less lethal. It also means that the vaccinated are perfect carriers. In other words, those who are vaccinated are a threat to the unvaccinated, not the other way around:
https://www.healthline.com/health-news/leaky-vaccines-can-produce-stronger-versions-of-viruses- 072715
https://www.realclearscience.com/articles/2021/08/23/lets_stop_pretending_about_the_covid- 19_vaccines_791050.html
https://www.cdc.gov/media/releases/2021/s0730-mmwr-covid-19.html
https://www.businessinsider.com/cdc-fully-vaccinated-new-guidelines-wear-masks-indoors-delta-2021- 7?utm_source=yahoo.com&utm_medium=referral
All of the COVID-19 vaccines currently in use have undergone minimal testing, with highly accelerated clinical trials. Though they appear to limit severe illness, the long-term safety profile of these vaccines remains unknown:
https://www.jdsupra.com/legalnews/accelerated-covid-19-vaccine-clinical-95853/
https://www.nebraskamed.com/COVID/were-the-covid-19-vaccines-rushed
Some of these so-called "vaccines" utilize an untested new technology that has never been used in vaccines before. Traditional vaccines use weakened or killed virus to stimulate an immune response. The Moderna and Pfizer-BioNTech vaccines do not. They are purported to consist of an intramuscular shot containing a suspension of lipid nanoparticles filled with messenger RNA:
https://www.ncbi.nlm.nih.gov/pmc/articles/PMC5439223/
https://cen.acs.org/pharmaceuticals/drug-delivery/Without-lipid-shells-mRNA-vaccines/99/i8
https://www.cdc.gov/coronavirus/2019-ncov/vaccines/different-vaccines/mrna.html
https://medlineplus.gov/genetics/understanding/therapy/mrnavaccines/
The way they generate an immune response is by fusing with cells in a vaccine recipient's shoulder, undergoing endocytosis, releasing their mRNA cargo into those cells, and then utilizing the ribosomes in those cells to synthesize modified SARS-CoV-2 Spike proteins in-situ:
https://www.nature.com/articles/s41586-020-2622-0
https://coronavirus.dc.gov/sites/default/files/dc/sites/coronavirus/page_content/attachments/Cartoon%20Explainer%20How%20the%20Moderna%20and%20Pfizer%20Vaccines%20Work.pdf
These vaccines were produced or validated with the aid of fetal cell lines HEK-293 and PER.C6, which people with certain religious convictions may object strongly to:
https://www.health.nd.gov/sites/www/files/documents/COVID%20Vaccine%20Page/COVID- 19_Vaccine_Fetal_Cell_Handout.pdf
SARS-CoV-2 Spike is a highly pathogenic protein on its own. It is impossible to overstate the danger presented by introducing this protein into the human body:
https://mcusercontent.com/22e41db63deaf4a84be439c0f/files/6a33980b-683f-4ee4-67d4- cc98dc7fcd37/20210601_Guide_to_COVID_19_vaccines_for_parents.pdf
https://rightsfreedoms.wordpress.com/2021/06/16/researcher-we-made-a-big-mistake-on-covid-19- vaccine/
It is claimed by vaccine manufacturers that the vaccine remains in cells in the shoulder, and that SARS- CoV-2 Spike produced and expressed by these cells from the vaccine's genetic material is harmless and inert, thanks to the insertion of prolines in the Spike sequence to stabilize it in the prefusion conformation, preventing the Spike from becoming active and fusing with other cells:
https://www.nature.com/articles/s41467-020-20321-x
https://cen.acs.org/pharmaceuticals/vaccines/tiny-tweak-behind-COVID-19/98/i38
However, a pharmacokinetic study from Japan showed that the lipid nanoparticles and mRNA from the Pfizer vaccine did not stay in the shoulder, and in fact bioaccumulated in many different organs, including the reproductive organs and adrenal glands, meaning that modified Spike is being expressed quite literally all over the place:
https://files.catbox.moe/0vwcmj.pdf
These lipid nanoparticles may trigger anaphylaxis in an unlucky few:
https://www.ncbi.nlm.nih.gov/pmc/articles/PMC8441754/
https://www.ncbi.nlm.nih.gov/pmc/articles/PMC7862013/
Messenger RNA is normally consumed right after it is produced in the body, being translated into a protein by a ribosome. COVID-19 vaccine mRNA is produced outside the body, long before a ribosome translates it. In the meantime, it could accumulate damage if inadequately preserved. When a ribosome attempts to translate a damaged strand of mRNA, it can become stalled:
https://elifesciences.org/articles/61984
https://www.frontiersin.org/articles/10.3389/fgene.2018.00431/full
Certain proteins, including SARS-CoV-2 Spike, have proteolytic cleavage sites that are basically like little dotted lines that say "cut here", which attract a living organism's own proteases (essentially, molecular scissors) to cut them. There is a possibility that S1 may be proteolytically cleaved from S2, causing active S1 to float away into the bloodstream while leaving the S2 "stalk" embedded in the membrane of the cell that expressed the protein:
https://academic.oup.com/cid/advance-article/doi/10.1093/cid/ciab465/6279075
https://www.nature.com/articles/s41564-021-00908-w
https://www.life-science-alliance.org/content/3/9/e202000786
SARS-CoV-2 Spike has a Superantigenic region (SAg), which may promote extreme inflammation:
https://www.pnas.org/content/117/41/25254
https://www.nature.com/articles/s41577-021-00502-5
Anti-Spike antibodies were found in one study to function as autoantibodies and attack the body's own cells:
https://www.researchsquare.com/article/rs-612103/v2
Those who have been immunized with COVID-19 vaccines have developed blood clots, myocarditis, Guillain-Barre Syndrome, Bell's Palsy, and multiple sclerosis flares, indicating that the vaccine promotes autoimmune reactions against healthy tissue:
https://www.fda.gov/news-events/press-announcements/coronavirus-covid-19-update-july-13-2021
https://www.medpagetoday.com/infectiousdisease/covid19vaccine/94061?xid=nl_mpt_DHE_2021-08- 17
SARS-CoV-2 Spike does not only bind to ACE2. It was suspected to have regions that bind to basigin, integrins, neuropilin-1, and bacterial lipopolysaccharides as well:
https://www.nature.com/articles/s41564-021-00958-0
https://www.mdpi.com/1422-0067/22/3/992/pdf
https://pubs.acs.org/doi/10.1021/acschemneuro.0c00619
https://www.science.org/doi/full/10.1126/science.abd3072
https://journals.plos.org/plosone/article?id=10.1371/journal.pone.0253347
https://www.ncbi.nlm.nih.gov/pmc/articles/PMC7799037/
SARS-CoV-2 Spike, on its own, can potentially bind any of these things and act as a ligand for them, triggering unspecified and likely highly inflammatory cellular activity:
https://www.ncbi.nlm.nih.gov/pmc/articles/PMC7827936/
SARS-CoV-2 Spike contains an unusual PRRA insert that forms a furin cleavage site. Furin is a ubiquitous human protease, making this an ideal property for the Spike to have, giving it a high degree of cell tropism. No wild-type SARS-like coronaviruses related to SARS-CoV-2 possess this feature, making it highly suspicious, and perhaps a sign of human tampering:
https://journals.asm.org/doi/full/10.1128/JVI.01751-20
https://www.ncbi.nlm.nih.gov/pmc/articles/PMC7457603/
https://yurideigin.medium.com/lab-made-cov2-genealogy-through-the-lens-of-gain-of-function- research-f96dd7413748
SARS-CoV-2 Spike has a prion-like domain that enhances its infectiousness:
https://www.preprints.org/manuscript/202003.0422/v1
https://journals.plos.org/plosone/article?id=10.1371/journal.pone.0023664
The Spike S1 RBD may bind to heparin-binding proteins and promote amyloid aggregation. In humans, this could lead to Parkinson's, Lewy Body Dementia, premature Alzheimer's, or various other neurodegenerative diseases:
https://www.ncbi.nlm.nih.gov/pmc/articles/PMC7988450/
This is very concerning because SARS-CoV-2 S1 is capable of penetrating the blood-brain barrier and entering the brain. It is capable of increasing the permeability of the blood-brain barrier to itself and other molecules by injuring and disrupting it directly:
https://www.nature.com/articles/s41593-020-00771-8
https://www.nature.com/articles/s41392-021-00719-9
https://pubmed.ncbi.nlm.nih.gov/33053430/
SARS-CoV-2, like other betacoronaviruses, may have Dengue-like ADE, or antibody-dependent enhancement of disease:
https://www.ncbi.nlm.nih.gov/pmc/articles/PMC7943455/
https://www.ncbi.nlm.nih.gov/pmc/articles/PMC7454712/
https://www.journalofinfection.com/article/S0163-4453(21)00392-3/fulltext
https://sharylattkisson.com/2021/08/study-why-so-many-vaccinated-people-are-getting-sick/
https://www.nature.com/articles/s41564-020-00789-5
https://www.sciencedirect.com/science/article/pii/S1201971220307311
https://pubmed.ncbi.nlm.nih.gov/31826992/
https://www.biorxiv.org/content/10.1101/2021.08.22.457114v1
There is something called Original Antigenic Sin, which is the observation that the body prefers to produce antibodies based on previously-encountered strains of a virus over newly-encountered ones:
https://www.jimmunol.org/content/202/2/335
https://en.wikipedia.org/wiki/Original_antigenic_sin
In ADE, antibodies from a previous infection become non-neutralizing due to mutations in the virus's proteins. These non-neutralizing antibodies then act as trojan horses, allowing live, active virus to be pulled into macrophages through their Fc receptor pathways:
https://en.wikipedia.org/wiki/Antibody-dependent_enhancement
https://www.cdc.gov/dengue/training/cme/ccm/page57857.html
It is possible for vaccines to sensitize someone to disease. There is a precedent for this in recent history. Sanofi's Dengvaxia vaccine for Dengue failed because it caused immune sensitization in people whose immune systems were Dengue-naive:
https://www.frontiersin.org/articles/10.3389/fcimb.2020.572681/full
https://news.unchealthcare.org/2021/06/scientists-discover-how-dengue-vaccine-fails-to-protect- against-disease/
https://www.ncbi.nlm.nih.gov/pmc/articles/PMC3739535/
https://www.scientificamerican.com/article/how-the-worlds-first-dengue-vaccination-drive-ended-in- disaster/
In mice immunized against SARS-CoV and challenged with the virus, a close relative of SARS-CoV-2, they developed immune sensitization, Th2 immunopathology, and eosinophil infiltration in their lungs:
https://journals.plos.org/plosone/article?id=10.1371/journal.pone.0035421
We have been told that SARS-CoV-2 mRNA vaccines cannot be integrated into the human genome, because messenger RNA cannot be turned back into DNA. This is false. There are elements in human cells called LINE-1 retrotransposons, which can indeed integrate mRNA into a human genome by endogenous reverse transcription:
https://pubmed.ncbi.nlm.nih.gov/33330870/
https://rightsfreedoms.wordpress.com/2021/08/13/mit-harvard-study-suggests-mrna-vaccine-might- permanently-alter-dna-after-all/
The vaccine and the virus were made by the same people. In 2014, there was a moratorium on SARS gain-of-function research that lasted until 2017:
https://www.phe.gov/s3/dualuse/documents/gain-of-function.pdf
https://www.scientificamerican.com/article/u-s-lifts-moratorium-on-funding-controversial-high-risk- virus-research/
https://www.nih.gov/about-nih/who-we-are/nih-director/statements/nih-lifts-funding-pause-gain- function-research
Ralph Baric is a virologist and SARS expert at UNC Chapel Hill in North Carolina. This is who Anthony Fauci was referring to when he insisted, before Congress, that if any gain-of-function research was being conducted, it was being conducted in North Carolina:
Ralph Baric and Shi Zhengli are colleagues and have co-written papers together:
https://www.nature.com/articles/nm.3985/
Ralph Baric mentored Shi Zhengli in his gain-of-function manipulation techniques, particularly serial passage, which results in a virus that appears as if it originated naturally. In other words, deniable bioweapons. Serial passage in humanized hACE2 mice may have produced something like SARS-CoV-2:
https://www.technologyreview.com/2021/06/29/1027290/gain-of-function-risky-bat-virus-engineering- links-america-to-wuhan/
https://www.paul.senate.gov/newsweek-op-ed-congress-must-pursue-answers-about-origin-covid-19
https://nymag.com/intelligencer/article/coronavirus-lab-escape-theory.html
The funding for the gain-of-function research being conducted at the Wuhan Institute of Virology came from Peter Daszak. Peter Daszak runs an NGO called EcoHealth Alliance:
https://peterdaszak.com/
https://peterdaszak.com/interceptdocs.pdf
https://theintercept.com/2021/09/09/covid-origins-gain-of-function-research/
https://nationalfile.com/bombshell-fauci-kept-funding-peter-daszaks-wuhan-gain-of-function- experiments-with-7-5-million-after-trump-canceled-grant/
EcoHealth Alliance received millions of dollars in grant money from the National Institutes of Health/National Institute of Allergy and Infectious Diseases (that is, Anthony Fauci), the Defense Threat Reduction Agency (part of the US Department of Defense), and the United States Agency for International Development. NIH/NIAID contributed a few million dollars, and DTRA and USAID each contributed tens of millions of dollars towards this research. Altogether, it was over a hundred million dollars:
https://www.independentsciencenews.org/wp-content/uploads/2020/12/EcoHealth-Funding-as-of- 01_10_2020-Fed.-Grants-Contracts.pdf
EcoHealth Alliance subcontracted these grants to the Wuhan Institute of Virology, a lab in China with a very questionable safety record and poorly-trained staff, so that they could conduct gain-of-function research:
https://www.algora.com/Algora_blog/2021/09/22/ecohealth-alliance-darpa-toyed-with-infecting-wild- chinese-bats-with-covid-leaked-docs-allege
https://nypost.com/2021/07/01/pentagon-gave-millions-to-ecohealth-alliance-for-wuhan-lab/
https://scholar.harvard.edu/files/kleelerner/files/20200414_wapo_- _state_department_cables_warned_of_safety_issues_at_wuhan_lab_studying_bat_coronaviruses_- _the_washington_post.pdf
https://www.businessinsider.com/us-officials-raised-alarms-about-safety-issues-in-wuhan-lab-report- 2020-4?op=1
Chinese scientists in Wuhan reported being routinely bitten and urinated on by laboratory animals:
https://img-prod.tgcom24.mediaset.it/images/2020/02/16/114720192-5eb8307f-017c-4075-a697- 348628da0204.pdf
https://web.archive.org/web/20200214144447/https:/www.researchgate.net/publication/339070128_ The_possible_origins_of_2019-nCoV_coronavirus
In November of 2019, three technicians at the Wuhan Institute of Virology developed symptoms consistent with a flu-like illness:
https://www.webmd.com/lung/news/20210524/wuhan-lab-researchers-illness
https://thehill.com/policy/healthcare/556815-fauci-calls-on-china-to-release-medical-records-of- wuhan-researchers
December 12th, 2019, Ralph Baric signed a Material Transfer Agreement (essentially, an NDA) to receive Coronavirus mRNA vaccine-related materials co-owned by Moderna and NIH:
https://rightsfreedoms.wordpress.com/2021/06/26/confidential-documents-reveal-moderna-sent- mrna-coronavirus-vaccine-candidate-to-university-researchers-weeks-before-emergence-of-covid-19/
https://s3.documentcloud.org/documents/6935295/NIH-Moderna-Confidential-Agreements.pdf
It wasn't until a whole month later, on January 11th, 2020, that China allegedly sent us the sequence to what would become known as SARS-CoV-2:
https://www.cidrap.umn.edu/news-perspective/2020/01/china-releases-genetic-data-new-coronavirus- now-deadly
https://www.sciencedaily.com/releases/2020/01/200131114748.htm
Moderna claims, rather absurdly, that they developed a working vaccine from this sequence in under 48 hours:
https://www.businessinsider.com/moderna-designed-coronavirus-vaccine-in-2-days-2020-11
https://nymag.com/intelligencer/2020/12/moderna-covid-19-vaccine-design.html
Stephane Bancel, the current CEO of Moderna, was formerly the CEO of bioMerieux, a French multinational corporation specializing in medical diagnostic tech, founded by one Alain Merieux:
https://www.biomerieux.com/en/board-directors-biomerieux-chaired-alain-merieux-has-appointed- stephane-bancel-directeur-general
https://en.wikipedia.org/wiki/St%C3%A9phane_Bancel
https://www.himss.org/global-conference/speaker-stephane-bancel
Alain Merieux was one of the individuals who was instrumental in the construction of the Wuhan Institute of Virology's P4 lab:
https://www.fondation-merieux.org/en/news/alain-merieux-receives-the-prestigious-chinese-reform- friendship-award/
https://medicalxpress.com/news/2020-04-wuhan-lab-core-virus-controversy.html
http://english.whiov.cas.cn/ne/201712/t20171212_187624.html
https://web.archive.org/web/20210921133410/http://english.whiov.cas.cn/ne/201712/t20171212_187624.html
The sequence given as the closest relative to SARS-CoV-2, RaTG13, is not a real virus. It is a forgery:
https://nerdhaspower.weebly.com/ratg13-is-fake.html
RaTG13 – the Undeniable Evidence That the Wuhan Coronavirus Is Man-Made
https://www.peakprosperity.com/forum-topic/scientific-history-of-ratg13/
The animal reservoir of SARS-CoV-2 has never been found:
https://www.technologyreview.com/2021/03/26/1021263/bat-covid-coronavirus-cause-origin-wuhan/
https://www.who.int/news-room/feature-stories/detail/how-who-is-working-to-track-down-the- animal-reservoir-of-the-sars-cov-2-virus
The FBI raided Allure Medical in Shelby Township north of Detroit for billing insurance for "fraudulent COVID-19 cures". The treatment they were using? Intravenous Vitamin C. An antioxidant. Which, as described above, is an entirely valid treatment for COVID-19-induced sepsis, and indeed, is now part of the MATH+ protocol advanced by Dr. Paul E. Marik:
https://www.freep.com/story/news/local/michigan/macomb/2020/04/28/allure-medical-spa-shelby- covid-vitamin-c/3038801001/
https://www.detroitnews.com/story/news/local/macomb-county/2020/05/15/doctor-got-loan-while- peddling-phony-covid-19-cure-feds-say/5197315002/
https://covid19criticalcare.com/wp-content/uploads/2021/01/FLCCC-Alliance-MATHplus-Protocol- ENGLISH.pdf
https://pubmed.ncbi.nlm.nih.gov/31978969/
https://www.sciencedirect.com/science/article/abs/pii/S0883944119316107?via%3Dihub
https://www.npr.org/sections/health-shots/2019/10/01/766029397/mixed-results-for-a-test-of- vitamin-c-for-sepsis
https://www.nutraingredients.com/Article/2020/01/28/Ethically-and-morally-unacceptable-Reaction- to-vitamin-C-for-sepsis-trial
The FDA banned ranitidine (Zantac) due to supposed NDMA (N-nitrosodimethylamine) contamination:
https://www.fda.gov/drugs/drug-safety-and-availability/fda-updates-and-press-announcements-ndma- zantac-ranitidine
https://www.raps.org/news-and-articles/news-articles/2021/6/fda-studies-no-post-ingestion-ndma- from-ranitidine
Ranitidine is not only an H2 blocker used as antacid, but also has a powerful antioxidant effect, scavenging hydroxyl radicals. This gives it utility in treating COVID-19:
https://onlinelibrary.wiley.com/doi/10.1111/j.1472-8206.2009.00810.x
https://www.sciencedirect.com/science/article/pii/S1347861319342203
The FDA also attempted to take N-acetylcysteine, a harmless amino acid supplement and antioxidant, off the shelves, compelling Amazon to remove it from their online storefront:
https://www.fda.gov/inspections-compliance-enforcement-and-criminal-investigations/warning- letters/les-labs-593764-07232020
https://www.naturalproductsinsider.com/regulatory/us-senator-npa-press-fda-nac-supplements
https://www.nutraingredients-usa.com/Article/2021/05/11/CRN-This-is-not-the-final-word-on-NAC
https://www.naturalproductsinsider.com/regulatory/amazon-confirms-plans-removing-nac- supplements
On June 9th, 2020, Charles Lieber, a Harvard nanotechnology researcher with decades of experience, was indicted by the DOJ for fraud:
https://www.justice.gov/opa/pr/harvard-university-professor-and-two-chinese-nationals-charged- three-separate-china-related
Charles Lieber received millions of dollars in grant money from the US Department of Defense, specifically the military think tanks DARPA, AFOSR, and ONR, as well as NIH and MITRE:
His specialty is the use of silicon nanowires in lieu of patch clamp electrodes to monitor and modulate intracellular activity, something he has been working on at Harvard for the past twenty years:
https://www.harvardmagazine.com/2011/01/virus-sized-transistors
He was claimed to have been working on silicon nanowire batteries in China, but none of his colleagues can recall him ever having worked on battery technology in his life; all of his research deals with bionanotechnology, or the blending of nanotech with living cells:
https://www.science.org/news/2020/02/why-did-chinese-university-hire-charles-lieber-do-battery- research
https://news.harvard.edu/gazette/story/2019/07/harvard-researchers-present-nanowire-devices- update/
The indictment was over his collaboration with the Wuhan University of Technology. He had double- dipped, against the terms of his DOD grants, and taken money from the PRC's Thousand Talents plan, a program which the Chinese government uses to bribe Western scientists into sharing proprietary R&D information that can be exploited by the PLA for strategic advantage (this risk has been known for a very long time):
https://www.justice.gov/usao-ma/pr/harvard-university-professor-indicted-false-statement-charges
https://www.nytimes.com/2020/02/06/us/chinas-lavish-funds-lured-us-scientists-what-did-it-get-in- return.html
https://www.nature.com/articles/d41586-020-00291-2
https://www.hsgac.senate.gov/imo/media/doc/2019-11-18%20PSI%20Staff%20Report%20- %20China's%20Talent%20Recruitment%20Plans.pdf
https://www.research.psu.edu/sites/default/files/FBI_Risks_To_Academia.pdf
https://www.chinacenter.net/2020/china_currents/19-3/scholars-or-spies-u-s-china-tension-in- academic-collaboration/
https://www.drdavidzweig.com/wp-content/uploads/2020/05/Zweig-Kang-TTP.pdf
Charles Lieber's own papers describe the use of silicon nanowires for brain-computer interfaces, or "neural lace" technology. His papers describe how neurons can endocytose whole silicon nanowires or parts of them, monitoring and even modulating neuronal activity:
http://cml.harvard.edu/assets/Nanowire-probes-could-drive-high-resolution-brain-machine- interfaces.pdf
https://www.ncbi.nlm.nih.gov/pmc/articles/PMC6531316/
https://spectrum.ieee.org/human-cells-eat-nanowires
Charles Lieber was a colleague of Robert Langer. Together, along with Daniel S. Kohane, they worked on a paper describing artificial tissue scaffolds that could be implanted in a human heart to monitor its activity remotely:
https://cml.harvard.edu/assets/Cyborg-tissues_-Merging-engineered-human-tissues-with-bio- compatible-nanoscale-wires.pdf
Robert Langer, an MIT alumnus and expert in nanotech drug delivery, is one of the co-founders of Moderna:
https://www.modernatx.com/modernas-board-directors
His net worth is now $5.1 billion USD thanks to Moderna's mRNA-1273 vaccine sales:
https://www.forbes.com/sites/giacomotognini/2020/11/12/mit-scientist-bob-langer-becomes-a- billionaire-thanks-to-moderna-stock-rally/?sh=41c3819a3a90
Both Charles Lieber and Robert Langer's bibliographies describe, essentially, techniques for human enhancement, i.e. transhumanism:
Klaus Schwab, the founder of the World Economic Forum and the architect behind the so-called "Great Reset", has long spoken of the "blending of biology and machinery" in his books:
https://invesbrain.com/klaus-schwab-great-reset-will-lead-to-fusion-of-our-physical-digital-biological- identity/
https://www.penguinrandomhouse.com/books/598250/shaping-the-future-of-the-fourth-industrial- revolution-by-klaus-schwab-founder-and-executive-chairman-world-economic-forum-with-nicholas- davis/
Since these revelations, it has come to the attention of independent researchers that the COVID-19 vaccines (and even some surgical masks) may contain reduced graphene oxide nanoparticles:
https://ambassadorlove.wordpress.com/2021/08/09/confirmed-graphene-oxide-main-ingredient-in- covid-shots/
https://www.thelibertybeacon.com/graphene-oxide-the-vector-for-covid-19-democide/
https://www.orwell.city/2021/06/vaccination-vial-analysis-explained.html
https://www.nature.com/articles/s41428-020-0350-9
https://www.ncbi.nlm.nih.gov/pmc/articles/PMC6141029/
https://www.cbc.ca/news/canada/montreal/masks-early-pulmonary-toxicity-quebec-schools-daycares- 1.5966387
https://humansarefree.com/2021/04/bombshell-disposable-blue-face-masks-found-to-contain-toxic- asbestos-like-substance-that-destroys-lungs.html
Japanese researchers have also found unexplained contaminants in COVID-19 vaccines:
https://www.nbcnews.com/news/world/japan-suspends-1-6m-doses-moderna-shot-after- contamination-reports-n1277669
https://www.fiercepharma.com/pharma/contaminant-moderna-covid-19-vaccine-vials-found-japan- was-metallic-particles-report
https://www.theburningplatform.com/2021/08/27/japan-suspects-contaminant-in-moderna-vaccines- is-metallic-reacts-to-magnets/
Graphene oxide is an anxiolytic. It has been shown to reduce the anxiety of laboratory mice when injected into their brains:
https://www.sciencedirect.com/science/article/pii/S0142961221001058
https://graphene-flagship.eu/graphene/news/soothing-the-symptoms-of-anxiety-with-graphene-oxide/
Indeed, given SARS-CoV-2 Spike's propensity to compromise the blood-brain barrier and increase its permeability, it is the perfect protein for preparing brain tissue for extravasation of nanoparticles from the bloodstream and into the brain:
https://www.templehealth.org/about/news/sars-cov-2-spike-proteins-disrupt-the-blood-brain-barrier- potentially-raising-risk-of-neurological-damage-in-covid-19-patients
https://www.croiconference.org/abstract/neuromodulatory-effects-of-sars-cov-2-on-the-blood-brain- barrier/
https://www.nature.com/articles/s41598-020-75253- 9?utm_source=xmol&utm_medium=affiliate&utm_content=meta&utm_campaign=DDCN_1_GL01_metadata_scirep
https://pubs.acs.org/doi/10.1021/acsanm.8b02056
https://www.sciencedirect.com/science/article/pii/S0168365916303236
Graphene is also highly conductive and, in some circumstances, paramagnetic:
https://www.livescience.com/graphene-hides-rare-magnetism.html
https://www.sciencedirect.com/science/article/pii/S0008622319305809
https://www.ncbi.nlm.nih.gov/pmc/articles/PMC6474003/
https://www.naturalnews.com/2021-07-19-graphene-based-neuromodulation-technology-is-real- inbrain-neuroelectronics.html
BRAIN is an acronym for Brain Research Through Advancing Innovative Neurotechnologies®. This program involves the development of brain-computer interface technologies for the military, particularly non-invasive, injectable systems that cause minimal damage to brain tissue when removed:
https://www.darpa.mil/program/our-research/darpa-and-the-brain-initiative
Various methods have been proposed for achieving this, including optogenetics, magnetogenetics, ultrasound, implanted electrodes, and transcranial electromagnetic stimulation. In all instances, the goal is to obtain read or read-write capability over neurons:
https://www.darpa.mil/news-events/2019-05-20
Wireless brain-computer interfaces may interact with current or future wireless GSM infrastructure, creating neurological data security concerns:
https://neuralink.com/
https://www.frontiersin.org/articles/10.3389/fnins.2019.00112/full
https://www.intechopen.com/chapters/44252
https://www.brown.edu/news/2021-03-31/braingate-wireless
https://www.psychologytoday.com/us/blog/the-future-brain/202107/ai-and-vr-transform-thoughts- action-wireless-bci
A BCI that is capable of altering the contents of one's mind would theoretically be capable of altering mood and personality, or perhaps even subjugating someone's very will, rendering them utterly obedient to authority:
https://link.springer.com/article/10.1007/s11023-012-9298-7
BCIs could be used to unscrupulously alter perceptions of basic things such as emotions and values, changing people's thresholds of satiety, happiness, anger, disgust, and so forth:
http://www.buffalo.edu/news/releases/2010/07/11518.html
https://www.nature.com/articles/s41593-019-0488-y
For the wealthy, neural laces would be an unequaled boon, giving them the opportunity to enhance their intelligence with neuroprosthetics (i.e. an "exocortex"):
https://www.adforum.com/agency/6664937/press-releases/70226/opinion-the-last-humans-and-the- next-brands
https://ieeexplore.ieee.org/document/6893912
The people who rule over us are Dark Triad types who cannot be trusted with such power:
https://www.egonzehnder.com/de/insight/can-dark-triad-leaders-be-a-good-choice-for-a-leadership- position
https://www.sakkyndig.com/psykologi/artvit/babiak2010.pdf
https://www.theatlantic.com/health/archive/2012/07/the-startling-accuracy-of-referring-to-politicians- as-psychopaths/260517/
https://medium.com/world-issues-politics-economics-and-more/the-rise-of-the-psychopath-and- sociopath-to-political-power-b67ef9073477
https://fortune.com/2021/06/06/corporate-psychopaths-business-leadership-csr/
https://www.washingtonpost.com/news/on-small-business/wp/2016/09/16/gene-marks-21-percent-of- ceos-are-psychopaths-only-21-percent/
https://www.forbes.com/sites/jackmccullough/2019/12/09/the-psychopathic-ceo/
https://en.wikipedia.org/wiki/Psychopathy_in_the_workplace
We try to run the Automatic Earth on donations. Since ad revenue has collapsed, you are now not just a reader, but an integral part of the process that builds this site. Thank you for your support.
Support the Automatic Earth in virustime. Donate with Paypal, Bitcoin and Patreon.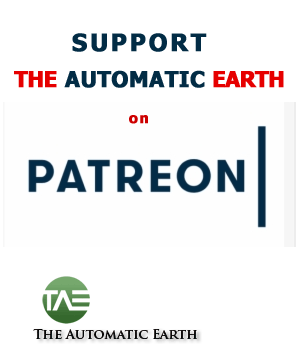 *
https://www.redvoicemedia.com/2021/10/receipts-patent-proves-vaxx-is-obedience-training-platform-the-final-variant/
V cepivih je software za nadzor AI na daljavo- bivša uslužbenka Pfizerja
*
Da li se parazit nalazi u cjepivu?
Besmrtni modificirani parazit Hydra?
Što je Hydra i zašto je elita odabrala ovog stvora kako bi ostvarila svoje paklene planove za čovječanstvo?
Što su Ruski znanstvenici istraživali?
Kakva djeca se rađaju od cjepljenih roditelja?
*
*
A prominent doctor credited with advancing the development of early treatments for COVID-19 has stated that, in his judgment, the purpose of the pandemic and vaccine campaigns, is to "control and kill off a large proportion of our population without anyone suspecting that we were poisoned."
*