EU ne potrebuje nihče v svetu. Samo v naših glavah je sugerirana lažna slika o tem, kako smo mi, to je EU pomebni v svetu. Ali res? EU pravijo stara gospa z aidsom.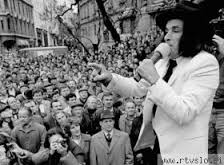 Medtem, ko so nas načrtno slepili kako se bo v EU cedila med in mleko, da je EU nova indija koromandija, se je preostali svet z bliskovito naglico samo oskrbno in gospodarsko razvil in EU svetu zato ni več potrebna. Zakaj? EU nima lastnih gospodarskih surovin, to je zaledja za gospodarstvo, ki ga ima. EU gospodarstvo je samo predelovalna industrija, ki gre tako, da večina sruovin, ki jih predela v končni izdele kupuje ali krade v svetu. Iz železa naredi; avto, pralni stroj in podobno (poenostavljeno). Cel preostali svet zna narediti avtomobil, pralni stroj in imajo za to lastne zaloge ali prijateljske države, ki jih zalagajo s surovinami.
Evropa nima nič, ne nafte in plina in, če se dogodi, da ni več dobave nafte ali plina se ves promet in vsa industrija ustavi, zaustavi se kmetijstvo, prevozi, trgovine, ..... če ni železa se zaustavi kovinska industrija, če ne deluje ta, ni niti motike, za poljedelstvo,....... če se zaustavi kemična industrija, se ne more več pridelati hrane, ...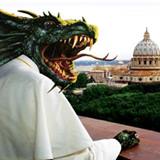 Medtem, ko smo pametovali in izvažali EU DEMOKRACIJO, uničevali druge države in narode ter se delali norca celemu svetu, smo spregledali povedano dejstvo, da je šel svet naprej in nas nihče več ne rabi.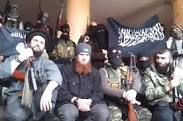 EU ne potrebuje nihče več, sa imajo drugi še boljšo tehnologijo, imajo surovine in prihodnost, le nas so učili, da smo najboljši, najpamentješi, da so nas zaslepili, da bomo lahko gladiatorji v areni.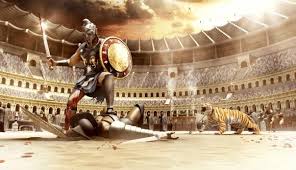 Staroselci v EU že izumirajo. Nek narod ne izumre, ko umre zadnji pripadnik temveč, ko se rodi zadnji.

V EU pride obdobje kaosa, propada gospodartva, lakota, vojne, kjer bo ubijal brat brata za kos kruha ali drugega prepričanja. Če se zaustavi dobava nafte bo v letu ali dveh zaradi lakote, bolezni ali mraza umrlo 50% prebivalstva.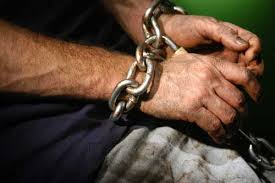 Meje za beg iz EU bodo neprodušno zaprte in bo sledilo notranje obračunavanje vsakogar z vsakim, zadi krivice ali pravice ali lakomnosti in požrešnosti.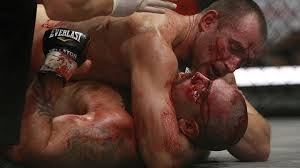 Industrija in tehnologija iz EU je že zdavnaja preseljena na druge konce sveta. Od Skandinavije do Grčije bo svet izbrisan s kemijo in radiacijo.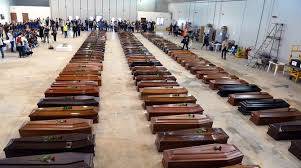 Zakaj VB taktično beži iz EU? Vedo, da je čas blizu. Jim bo uspeli ali ne?
Zraven obstoječih 30 milijonov se uvaža na tajno še najmanj 50 milijonov gladiatorjev in spektakel v gladiatorski areni, ki bo trajal desetletja in desetletja do popolne iztrebitve, se pričenja.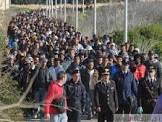 Kdaj se je začel? S padcem Berlinskega zidu, kot del tega načrta!
Zakaj balkanske morije po 1990? Kdo je uničil državo južnih Slovanov imenovano Jugoslavija. Za čas TITA je bilo jasno rečeno; po TITOVI smrti se bo začela bratomorna vojna, .... in bila je in še je, .....
Človek, bilo ti je povedano. Še je čas, da se rešimo. Kako pa?
Če želiš
zase in svoje potomstvo boljši svet​ ne glede na to katerega nazora si

in si za vrnitev družbene lastnine podpiši z nami
USTAVNO POBUDO ZARADI RAZLASTITVE NAS DRŽAVLJANOV:
http://www.pravapeticija.com/ustavna_pobuda_zaradi_razlastitve_nas_dravljanov