Od dobrega vina in potovanj po svetu do rdečih vrtnic in dekadentne čokolade – Brittany se rada prepusti užitkom. Ali boste kos njenemu ekstravagantnemu značaju?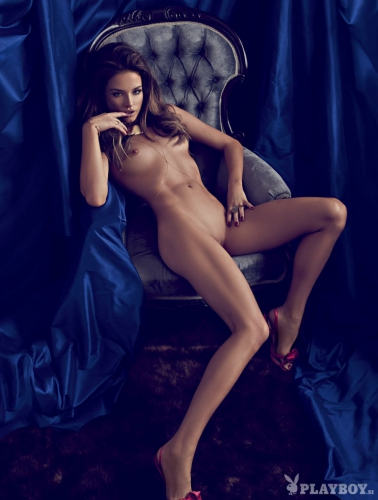 Želela sem romantiko. Želela sem spolno privlačnost. Želela sem krzno, razkošje in čipke,« pravi Brittany Brousseau o svojem slikanju za Playboy, ki je potekalo v razkošnem kolonialnem dvorcu v južni Kaliforniji. »Kaj pa ti? Rada bi te pritegnila.« Tako nebrzdan hedonizem pove ogromno o našem divjem dekletu, potomki francoskih Indijancev Cheerokee iz Kansasa. Sama sebe opisuje kot seksualno avanturistko, ki išče vznemirjenje in ki je hkrati nepopravljivo romantična duša. »O meni razmišljajte kot o sladkosti, pomešani z ognjem,« pravi.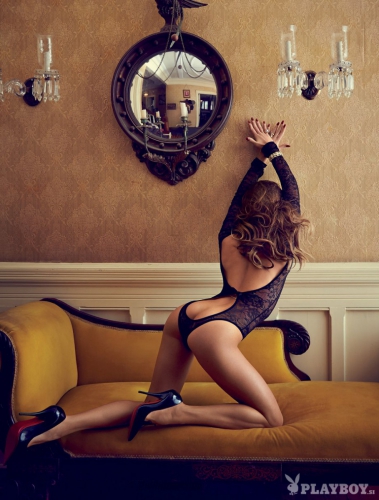 Pravzaprav imejte Brittany kljub njenim skromnim začetkom za karkoli, le ne za običajno dekle. »Odrasla sem na kmetiji, to pomeni spravilo sena in lomljenje ledu, preden greš zjutraj v šolo. Toda vedno sem vedela, da želim nekaj več.« Pri osemnajstih, le nekaj tednov pred vpisom na policijsko akademijo, je šla Brittany na lov za nekaj več. Sama se je preselila v Miami in se popolnoma posvetila poziranju. Po takojšnjem uspehu pri slikanju za reklamne panoje se je preselila v Kalifornijo. »Drznila sem si sanjati.« Tam je našla svoj pravi jaz – in pritegnila pozornost Playboya.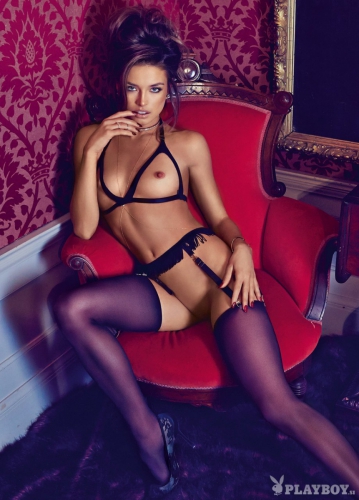 »V srcu sem še vedno robato podeželsko dekle – dekle iz bara, ki rado igra biljard – toda moja energija je od nekdaj zelo čutna,« pravi. »Prav zato je bilo to poziranje zame sanjsko. Prvič v življenju vidim svojo zunanjost takšno, da ustreza dekletu v notranjosti.« Neustrašna in samozavestna Brittany upa, da bo kot plejmejtka raziskala svet. »Še nikoli nisem bila srečnejša kot zdaj in komaj čakam, da izkusim lepšo, razkošnejšo plat življenja. Želim potovati. Želim se naučiti novega jezika. Želim videti sedem čudes sveta,« pravi in za trenutek pomolči.