Direktorja ljubljanske Pediatrične klinike velja izpostaviti zaradi dveh zelo očitnih razlogov; prvi je vztrajna, nekritična in včasih že prav iracionalna politična simbioza z ljubljanskim županom Zoranom Jankovićem, drugi pa njegovo učinkovito izmikanje kakršni koli odgovornosti za tragične posledice škandaloznega in nevarnega programa otroške srčne kirurgije na Pediatrični kliniki v letih 2007 - 2014.
Piše: Uredništvo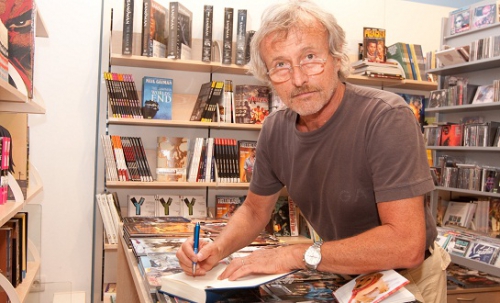 Foto: Mediaspeed
Pred časom je slovenske medije vznemirila novica o domnevno spornih početjih Zorana Jankovića. Za slovensko javnost je bila novica vroča predvsem zaradi očitka, da naj bi ljubljanski župan za zagotovitev delovnega mesta zahteval spolne usluge, kar je bila noviteta ob siceršnjih navedbah o županovih finančnih podvigih. Reakcija župana Jankovića je bila predvidljiva, ne posebno zanimiva. Zato pa je bil precej bolj zanimiv odziv enega najzvestejših županovih podpornikov, ki so javnosti ostali v trajnem spominu iz Magistrata, iz časa pred volitvami leta 2011. Večina Jankovićevih priprošnjikov se je tako ali tako že davno potuhnila, kar je v nastali situaciji pravzaprav povsem racionalna strategija.
Rajko Kenda je zvest svojemu krogu.
Toda Rajko Kenda je očitno drugačen. Ne samo da ne mara Janše - in to rad pove tudi na Youtube -, temveč spada tudi med tiste redke Jankovićeve podpornike, ki vedno znova prilezejo iz mišje luknje. V javnosti v zadnjih letih nastopa predvsem v dveh vlogah: kot neutruden aktivist tistega dela slovenske levice, ki verjame v lik in delo Zorana Jankovića, in kot strokovni direktor Pediatrične klinike v Ljubljani. Pri čemer ni vedno povsem jasno, kdaj nastopa v eni in kdaj v drugi vlogi (tale tekst pomeni očitno zlorabo javnega zdravstva za politične namene). Tako je denimo pred časom podal izjavo v zvezi z domnevnimi Jankovićevimi nepravilnostmi za eno od slovenskih televizij kar v pisarni strokovnega direktorja Pediatrične klinike, v zdravniški uniformi UKC Ljubljana.
Vsi štirje otroci, zaradi katerih je bila podana kazenska ovadba zoper Roberta Blumauerja, so namreč umrli po ponovni oživitvi starega programa, potem ko so se odgovorni v Kliničnem centru - vključno z Rajkom Kendo - v polni meri zavedali nevarnosti programa.
Janković in otroška srca
Je torej Kenda v tem primeru izrazil svoje zasebno mnenje ali je šlo za mnenje strokovnega direktorja Pediatrične klinike? Ali pa je pri njem meja med zasebnim in javnim, med političnim aktivizmom in strokovno funkcijo zabrisana? Se torej lahko zgodi, da pri Kendi zasebni interes celo prevlada nad javnim? V kolikšni meri gospod Kenda svojo funkcijo sploh dojema in opravlja kot strokovno in ne kot politično?
Glede na pomen, ki jo ima funkcija strokovnega direktorja Pediatrične klinike v slovenskem prostoru, odgovori na ta vprašanja niso zgolj akademske narave. Posebno to velja v primeru človeka, ki je bil eden ključnih akterjev v otroškem kardiokirurškem programu, ki je v UKCL potekal med leti 2007 in 2014. Natančneje si bomo Kendo zato ogledali v dveh primerih, ki sta javnosti dobro znana, saj javnost obremenjujeta že vrsto let: v otroškem kardiokirurškem programu in v "primeru Janković".
Naj na kratko povzamemo prvi primer. Program, ki je v UKCL potekal od 2007 dalje, je mednarodna komisija v Poročilu, objavljenem v juliju 2015, označila za škandaloznega. V poročilu je posebna pozornost namenjena Kendi kot strokovnemu direktorju Pediatrične klinike. Kenda je bil s strani komisije razpoznan kot ena od ključnih oseb, ki je odgovorna za katastrofalne posledice programa. Objavljamo tri poudarke mednarodnega Poročila, kjer se doktor Kenda pojavlja v precej problematični vlogi:...