Takole je obupala Sanja Kranjc, ki je bila predvidena kot moderatorka na predstavitvi knjige PRVI SPOL, ki sem jo želel predstaviti na 35. slovenskem knjižnem sejmu. Ali imate kakšne predloge, katera moderatorka bi lahko zamenjala Sanjo. Takole se je izpovedala:
Lepo pozdravljeni! Moje ime je Sanja. Ja tista Sanja, ki bi se v četrtek 28. 11 ob 15 uri v Cankarjevem domu, lepo umirjeno pogovarjala skupaj z Romanom Vodebom, o njegovi knjigi Prvi spol. A očitno sem še do predvčerajšnjim verjela, da bom to lahko v miru tudi speljala. Ni mi bilo jasno, kako lahko nekdo knjigo, ki pravzaprav ženske, v primerjavi s feministko Simone de Beauvoir (knjiga Drugi spol), postavi na mesto prvega spola (ja jst sem knjigo celo prebrala) prikaže kot žaljivo do žensk. Tudi zato sem tako močno želela ta pogovor izpeljati. Verjemite mi, da sama nikoli ne bi svojega telesa, ki ga spoštujem in cenim, dala poleg nekoga ki bi bil do mene žaljiv ali celo sovražen. Priznam, ker je Roman kontraverzen in tudi provokativen, sem želala skupaj z njim diskutirati o njegovih pogledih. Nikogar s tem nisem želela podpirati, ali delati reklame. Vedno sem uživala v pogovorih z nekom, ki razmišlja na drugačen način kot jaz. In ta vpogled sem želela deliti z vami. Dovolila sem si to svobodo in nikoli nisem želela biti nesvobodna v svojem razmišljanju in prepričanjih. Ko sami sebi dovolimo to svobodo, potem lahko svobodo razmišljanj dovolimo tudi drugim. In tako sprejmemo človeka.
Feminizem je naredil mnogo dobrega (zaradi njega imam ogromno pravic tudi sama), a ta današnji "ekstremni" feminizem, po mojem mnenju dela več škode kot okoristi. Ker nastopa z jezo,nasiljem ter sovraštvom. Z energijo, ki je totalno destruktivna, čisto nič ženstvena. Sama bi rekla da tudi moška ni. Ker pravi moški ščiti, daje varnost, ne pa sesuva (in ne boste verjeli: Roman sam je rekel, da mi ne priporoča, da pridem, a jaz sem še kar vztrajala, dokler nisem videla, da gredo stvari v nenormalne razsežnosti).
Občutek je, da bi s svojo držo želeli uničiti vse kar je ženskega in žensvenega samo zato, da bi bile enake moškim. Ampak enake nismo, ne v konstituciji telesa, ne po strukturi možganov, ne po čustvovanju itd. In ko bomo najprej me sprejele svojo naravo, ne bomo več želele biti enake moškim.Tako se vedno znova me same postavimo v pozicijo drugega spola. Da lahko ohranjamo svojo podobo oz. neke družbeni konstrukt še naprej. Tukaj so morda na mestu vprašanja: "Katero potrebo želimo uslišati, ko želimo biti enake moškim, je občutek, da bi potem bolj pripadale, da bi nas bolj sprejeli, da bi bile bolj ljubljene,da bi imele večjo kontrolo?"
Ker je ta knjiga sprožila toliko prahu in nasilja (to kar očitate Romanu, žal sedaj počnete vi), sem se odločila, da pri pogovoru ne bom sodelovala, ter vam ne bom dala tega veselja, da bi mi postavili kakršnokoli vprašanje. Ne želim svojega telesa vnašati v energijo nasilja in sovraštva, predvsem ne zato, ker v sebi nosim novo življenje. Ne bi rada, da še predno začne to življenje na Zemlji začuti, da je tukaj strah, sovraštvo in nasilje. Želim, da dokler je še v meni, uživa v ljubezni in miru ter posluša same lepe stvari. Ko pride iz maternice bo očitno dovolj časa da ga pripraviva z očetom tudi na to. Vam pa želim iz vsega srca vse dobro
P1S2: vem, da bo sedaj s tem sporočilom razočarala tiste, ki ste me podpirali, tako kot sem razočarala tiste, ko sem se odločila za pogovor (ja čeprav ne vem kako imam lahko takšno moč za vaše notranje stanje
) Veste kaj, najbolj pomembno mi je, da nisem razočarala sebe.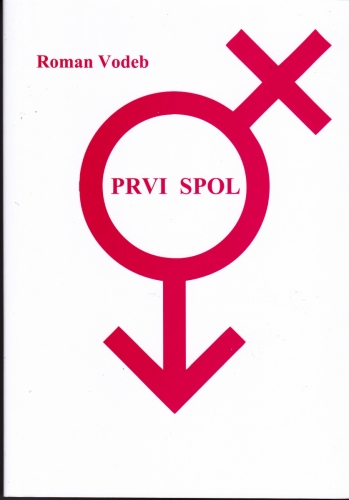 Za enkrat se RAZOČARANA GOSPODINJA PRI SEKSOLOGU še vedno dogaja. Danes (petek) v Cekrvenjaku (Prekmurje), jutri (sobota) Kozina/Hrpelje (Primorksa), v nedeljo Petrvče (Savinjska dolina). Vsredo pa Maribor (KGB), v petek pa potem še Novo mesto, sobota Poljčane, nedelja Rače-Fram.