Umetnost – vsaj tista, ki je v človeški kulturi cvetela dolga stoletja – ima svoje zakonitosti. Zato, da nekaj zapopademo kot umetnost, se mora v našem nezavednem »nekaj« zgoditi. Ravno to »nekaj« je sem, seveda skozi psihoanalizo, problematiziral v predavanju – v t. i. »ZOOM-konferenci« – minuli četrtek.
Vodilo predavanja, vodilo te polemične »konference« je bilo, da »ni vse zlato, kar se sveti«. Torej ni vse, kar se razglaša za umetnost, tudi dejansko umetnost, kakršno je človeštvo poznalo dolga tisočletja. Če bi bilo vso to novodobno afnanje novodobnih (predvsem likovnih) umetnikov, bi bil tudi kič umetnost, pa »šund« literatur/glasba tudi. Toda, če vso to moderno/sodobno abstraktno »umetnost« vendarle pojmujemo in sprejmemo kot umetnost, potem je tudi kič in vsa ta »šund« literatura in sodobna pop/turbo-glasba umetnost. Ali je temu res tako, ali ne, presodite sami.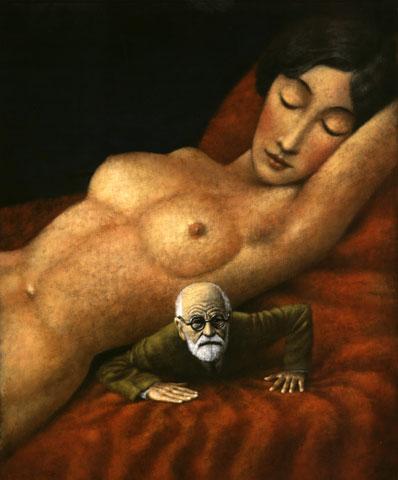 Na tem mestu bom izluščil nekaj poudarkov, ki so predstavljali jedro mojega spletnega predavanja, ki se ga da poslušati tudi na spletnem portalu YouTube – pod naslovom »

Kaj je in kaj ni umetnost (skozi psihoanalizo)

«: https://www.youtube.com/watch?v=uh09ebAGiTg&t=430s
Umetniki navado ne vedo, da predstavlja jedro njihovega umetniškega ustvarjanja njihovo nezavedno (n
avadno kar n
jihove infantilne potlačitve) –
frustracije
. Manifestirano umetnost (videno, slišano, občuteno) je mogoče teoretsko enačiti s simbolno strukturo nezavednih procesov, ki so nasičeni predvsem z infantilnimi furstracijami in potlačitvami (redkeje z izrivanji
oz. v povezavi z izrivanji
).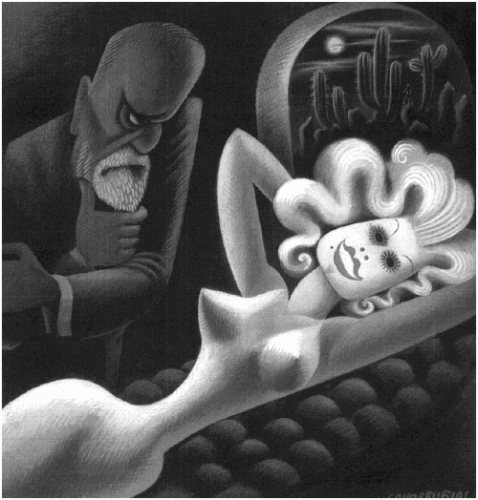 Če hočemo, da nekaj na deklerativni ravni postene umetnost,
se mora
»zgoditi« še zadostno
število konzumentov
(»uporabnikov«)
dotične ponujene/uprizorjene umetnosti, katerih nezavedno je kompatibilno z nezavednim dotičnega umetnika, ki ponudi svojo umetnost na »uporabo«, na konzumacijo.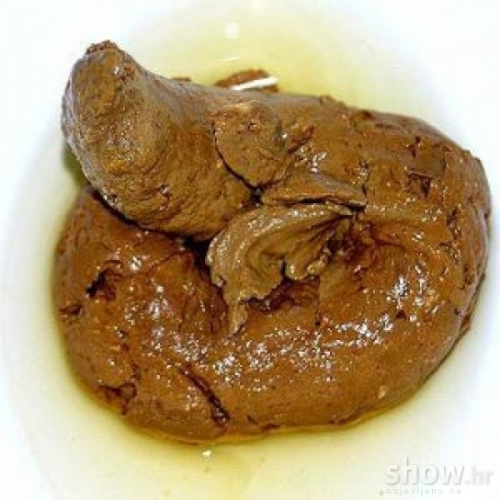 Umetnik
»
resnice
« (interpretacije)
o svoji umetnost – ki jo zavestno interpretira – v resnici ne pozna. Ima pa suvereno iluzijo, da o svoji umetnosti vse ve;
nekaj že ve, vsega pa nikakor ne
.
Celo več: o
bičajno
se zgodi, da umetnik pri »ubeseditvi« »resnice« o svoji umetnosti oz.
bistv
a
svoje umetnosti
ne pozna, resnico
povsem zgreši – ker je kot subjekt konstitutivno slep zanjo. Ker
:
1. Zavest ne ve, kaj nezavedno misli. Subjekt je (slepi) suženj svojega nezavednega. 2. Resnica o vsakdanji stvarnosti je simbolno strukturiran (na podoben način kot sanje)
in latentna (skrita, zakodirana, šifriran)
.
Neka umetniška uprizoritev/inštalacija (umetniško »delo«) dobi (povsem subjektivni ) status umetnosti šele, ko se kritična masa (subjektivnih) konzumentov (beri: zadostno število ljubiteljev umetnosti) čustveno odzove na konzumirano umetniško uprizoritev (»delo«). Tisto »čustveno« je navadno pozitivno in sinergira z znamenitim (Freudovim) načelom ugodja. Vsaj doslej je bilo tako – v t. i. tradicionalni umetnosti.
»Po novem« – dogajati pa se je to začelo v začetku 20. stoletja, od Miroja in Picassa naprej – je nezavedno konzumentov (konzumirane) umetnosti nekako zbegano in se (subjektivno) čudilo, ko je soočeno s t. i. moderno/sodobno, torej abstraktno umetnostjo – npr. s Picassovim kubizmom, z njegovo dekadenco, kot so Pocassov kubizem leta 1953 poimenovali Rusi, ko je Picasso »ponesrečeno« portretiral ravno takrat umrlega Stalina. Absorbirana sodobna umetnost zmede/zbega konzumentovo (subjektivno) nezavedno, njegove (subjektivne) simbolne procese, ki nekako (simbolno) ne prepoznajo absorbirane (konzumirane) umetnosti. Zato so pomisleki, ali gre pri sodobni umetnosti resnično za umetnost ali za pseudo/lažno/kvazi umetnost, legitimni.
Logika motrenja konzumentov (ljubiteljev umetnosti) nekega umetniškega dela je nasičena z številnimi nezavednimi procesi, tudi z obrambnimi mehanizmi. Npr.: ko je nekoč osel z, v barvo namočenim, repom, opletal po slikarskem platnu, je nastala neka abstraktna »umetnina«. In ta (oslova oz. oslovska) »umetnost« je lahko celo postala »prava« umetnost v tistem trenutku, ko je (subjektivno) konzumentovo nezavedno prepozna določeno simbolno strukturo – katerokoli že pač – v tej ponujeni/servirani »oslovi«/»oslovski« umetnosti. Simbolni procesi se pač morajo zganiti, se odzvati – četudi s čudenjem – če hočemo nekaj deklarirati kot umetnost, četudi, po novem, moderno oz. abstraktno umetnosti.
Največkrat šele avtogram (podpis) pod nekim umetniškim delom, določeni umetnini podeli status umetnosti – četudi na silo. Tako se je to zgodilo z znamenitim Picassovim portretom Stalina. Podpisnik – lastnik avtograma, če pač hočemo, da je dotična umetnina »prava« umetnost – mora seveda biti »subjekt, za katerega se predpostavlja, da je umetnik«.
Neka umetnina, ki ima status velespoštovane umetnine (pod katero je podpisa priznan umetnik), lahko na ta način – kot (od elite sprejeta) umetnost) obide vse zakonitosti nezavednega prepoznavanja umetnosti (po logiki simbolne strukture umetnosti).
V to smer je šlo moje psihoanalitično predavanje z naslovom »Kaj je in kaj ni umetnost«. Skratka: »Vsake oči imajo svojega malarja«, še posebej v umetnosti.