NEDAVNO SEM BIL ZA SLOVNESKE NOVICE POVPRAŠANJ, ZAKAJ SO LJUDJE V PRVI FAZI KORONA-KRIZE IN UKREPOV TOŽARILI EN DRUGEGA GLEDE KRŠENJA KARANTENE IN UKREPOV. ZAKAJ?! V TOLE SMER SEM ŠEL: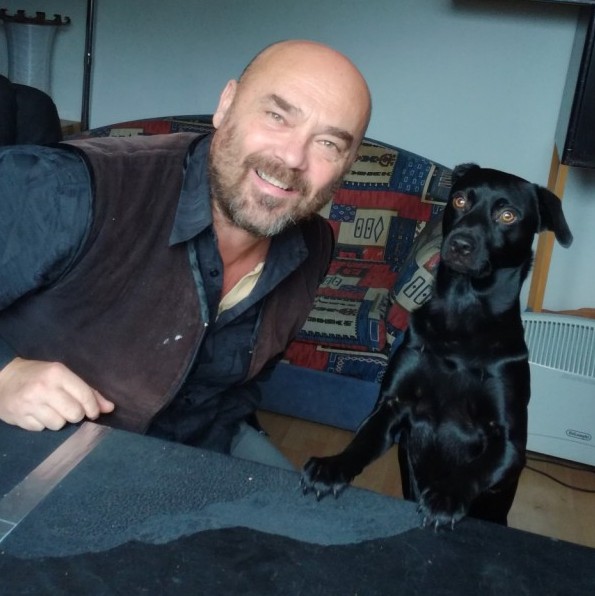 Dejstvo je, da je človekov duševni aparat samodejno skalibriran, torej spontano naravnan, na zaznavanje krivic. Eksperimentalno so dokazali, da tudi opice zaznavajo krivice – torej, če so vpletene v situacije, kjer se jim zgodi krivica, postanejo razdražene. In ker nimajo Nadjaza – beri: moralne razsodnosti – svoje razdraženost pokažejo v obliki besa.
Freud nas je poučil, da človeka obvladuje znamenito načelo ugodja – kar bi pomenilo, da človek hlepi po prijetnosti. Po domače rečeno: želi si, da bi mu bilo v vsakodnevnem življenju luštno. Vsi ti COVID-ukrepi, ki ščitijo zdravje ljudi, naroda in hkrati varujejo zdravstveni sistem pred kolapsom (zaradi preobremenjenosti), so v veliki – sicer navidezni – kontradikciji z načelom ugodja. Nekateri se teh ukrepov držijo, ker se bojijo za svoje zdravje, drugi so lojalni sistemu, ker je samo po sebi tudi moralna vrlina. Najdejo pa se tudi taki, ki zaradi različnih razlogov, ne spoštujejo ukrepov in si dajejo duška pri doživljanju ugodja. To pomeni, da kršijo aktualna (družben) »pravila igre« – torej ukrepe – zato, da doživljajo ugodja, da prejmejo dnevno dozo (trenutnega) užitka.
Povprečnemu človeku, ki se sam odreče določenemu ugodju – in spoštuje »pravila igre«, torej ukrepe – se seveda zdi krivično, »nešportno«, ne-fer, nepošteno (nepravično), da se on osebno drži ukrepov, ki naj bi veljali za vse, določeni anarhični posamezniki pa »meni nič, tebi nič«, kršijo ta pravila (ukrepe). Tistim, ki tožarijo, se zdi neumno, da vsa ta (aktualna) »previla igre« (ukrepi) ne držijo za vse. Sistem, ki to dopušča, se jim zdi absurden, »neintelegibilen« (kot bi rekel Freud), zato je po tej plati kar nekako logično, da se nekateri državljani odločijo za t. i. »(za)špecanje« oz. »tožarjenje«.
Tisti, ki se, kot »aktivni državljani« samodejno odločijo, in »zatožijo« kršitelje so lahko po eni strani moralno odgovorni – v smislu: »Moralno prav je, da se vsi držimo ukrepov, ker so le-ti smiselni, saj pomagajo zajeziti širjenje virusa!« Po drugi strani pa se nekateri lahko s tožarjenjem odzovejo tudi stihijsko – predvsem zato, ker so tako foušni, torej zavistni, da ne zdržijo, da nekateri uživajo, oni sami pa ne – mogoče zgolj zato, ker se bojijo sankcioniranja, v manjši meri pa zato, ker preprosto spoštujejo sistemske ukrepe (ker je to moralno prav).
»Zavidanje užitka drugemu«, kot bi se reklo v psihoanalizi, je torej vtkano v dve osnovni skupini ljudi, ki obe lahko tožarijo. S faktorsko in/oz. taksonomsko (multivariatno statistično) analizo bi dobili dva faktorja (vektorja) in/oz. taksona (grupi, skupini). Eni so tisti, ki tožarijo zaradi čiste foušije/zavisti – torej ne zaradi tega, ker je moralno prav, da se skozi družno držanje ukrepov družba opomore in premaga epidemijo, pač pa zato, ker ne morejo prenašati krivice, ki jo osebno doživljajo, ko se sami odrečejo določenemu ugodju/uživanju, drugi pa ne. Druga skupina, ki tudi tožari, pa ima močan Nadjaz (beri: so moralno odgovorni in hkrati osveščeni). Ti ljudje se imajo za aktivne pripadnike družbene skupnosti, ki jo na simbolni ravni (v svojem nezavednem) doživljajo kot svojo družino. Aktivirajo se zato, ker je za njih moralno prav, da se kršitelji – dalo bi se jim reči anarhisti –, ki spotikajo družbo (beri: življenje v simbolni družini), sistemsko sankcionira. Vendar je tudi pri slednjih v določenih miselnih podsistemih zaznano zavidanje uživanja drugemu, ki se »oenergeti« – v psihoanalizi se govori o libidinalni (energetski) investiciji – tudi s čustvi.
Indiferentni ljudje – v smislu tožarjenja – so v resnici indiferentni zgolj navidezno. Čisto vseeno ni nikomur – če vidijo (ko vidijo), da se oni osami (osebno) držijo ukrepov, drugi pa ne. Treba je tudi vedeti, da ima tožarjenje (po eni strani) tudi negativni družbeni oz. moralni predznak. Po drugi strani pa so mnogi ljudje tudi nekako odtujeni od širše družbene skupnosti – kar bi pomenilo, da življenje v neki družbeni skupnosti, na simbolni ravni ne povezujejo z življenjem v (primarni) družini. Takšni ljudje so zato lažje flegmatični in/oz. indiferentni do teh, sicer krivičnih, družbenih segmentov. Sodržavljane na simbolni ravni (v svojem nezavednem) niti ne dojemajo kot »brate« in/oz. »sestra« njihove »družine«/države, niti nimajo posebne čustvene potrebe – in ne vidijo smisla – da bi se aktivirali s tožarjenjem. Treba je vedeti, da imajo organi oblasti, na katere je naslovljeno tožarjenje, simbolno zastopstvo očeta. Anarhisti, ki so nemalokrat deležni tožarjenja, so v osnovi tisti, ki ne spoštujejo (ojdipskega) očeta, torej vladarja – v našem primeru je simbolni zastopnik oblasti, torej očeta, Janez Janša, ki pa ga mnogi – še posebej »rojeni anarhisti« – apriorno ne spoštujejo. Zato je v tej zvezi smiselno dodati, da bi bilo tožarjenja še bistveno več, če bi tisti (levičarji), ki bi sicer tožarili, politično spoštovali Janšo kot predsednika vlade.