Objavil/a
Sašo Lap
, dne 2015-08-13 ob 13:57:30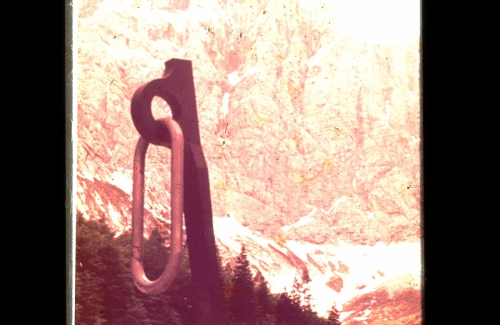 Objava v Financah (22. 3. 2o16)
http://www.finance.si/8842822/NUSZ-ob%C4%8Dine-ga-lahko-spet-spreminjajo%3B-vas-bo-to-udarilo-po-%C5%BEepu
ZMAGA...
Upravno sodišče RS je 10. 3. 2o16 v sodbi NUSZ, v imenu ljudstva razsodilo, da se tožbi ugodi.
Odločba Finančne uprave RS (FURS) se odpravi.
Pritožba zoper to sodbo ni dovoljena.
Župan Nakla,
bo občinski svet odstopil, ali vsaj osem (8) svetnikov, ki so glasovali za sklep, ki se je izkazal za nezakonitega?
ZA je glasovalo 8 članov, za nezakonit sklep so glasovale stranke (oz liste), SDS, SD, NSi, Lista za moj kraj,
PROTI je glasovalo 7 članov, samo 2 stranki, SLS in DESUS
***
Danes, 12. 8. 2o15 v roku vložena TOŽBA na Upravno sodišče RS.
Predlagam, da sodišče tožbi ugodi, po uradni dolžnosti ugotovi ničnost sklepa Občinskega sveta Občine Naklo, sprejetega na 2. redni seji dne 12. 11. 2014 (Zapisnik z dne 12.11.2014 (Ad.6), to je sklepa, objavljenega v Uradnem listu RS, ter izpodbijano odločbo tožene stranke št. DT4224-002258/2015-N (07 – 130 – 09) z dne 8.4.2015 odpravi.
Predlagam tudi, da se nam povrne že plačano nadomestilo za uporabo stavbnega zemljišča za leto 2015 (2. odstavek 7. člena ZUS-1).
Ena bitka sicer izgubljena, a na koncu vojne bo zmaga...
Pritožba zoper odločbo FURS se zavrne, piše v današnji odločbi MF (II.stopnja)
Vložil bom tožbo na Upravno sodišče RS.
Mojo Pritožbo zoper Odločbo... je kranjski FURS odstopil v reševanje Ministrstvu za finance v Ljubljani (organ II. stopnje)
Kot je nadalje razvidno iz zapisnika 2. redne seje Občinskega sveta Občine Naklo z dne 12.11.2014, pa je Občinski svet Občine Naklo na seji dne 12.11.2014 s sklepom izglasoval občuten (dvakraten) dvig
vrednosti točke za izračun NUSZ v Občini Naklo za leto 2015 (stran 10. do 16.), na podlagi katerega je Občina Naklo želela (nezakonito) nadomestiti izpad prihodka, ki ji je nastal zaradi neplačila NUSZ občanov Občine Naklo v letu 2013 zaradi zgoraj navedene razveljavitve odločb, kar izhaja iz naslednjih zapisov na seji občinskega sveta.
.
V vašem vprašanju z dne 13.04.2015, poslanem po e-pošti, navajate da ste prejeli 4 položnice za NUSZ, vsaka po 70€..skupaj 280€. Zanima vas, če lahko pričakujete za leto
2016 ... 560€, ker je vsako leto znesek za plačilo še enkrat višji?
Odmera NUSZ po letih:
2011... ,
2012 30 €,
2013 92€,
2014 140€,
2015 280€,
2016 560€