Direktor ZZZS,ki upravlja z denarjem zdravstvenih zavarovancev, torej vseh državljanov Slovenije, je v primeru dečka Reneja prekoračil že sedaj prevečkrat zlorabljeno javno funkcijo. Zavrnitev operacije Renejeve noge je nesramnost brez primere, saj pri nas nimamo usposobljenega zdravnika za takšno operacijo, po drugi strani pa se pristojni doktor na otroškem oddelku ortopedije v Ljubljani, dr. Janez Brecelj, enostavno opira zgolj na svoje nestrokovno mnenje, da je treba otroku preprosto odrezati nogo. Zakaj niso tega naredili številnim politikom za katere ni bila sporno plačilo iz Zdravstvene blagajne, celo doktorskega mnenja ni bilo potrebno obravnavati na konzilijih. V Renejevem primeru je operacijo zavrnil dr. Janez Brecelj, ki se nato pojavi še kot vodja konzilija, kar je ne samo nemoralno ampak skregano z vsemi zakoni. Kot bi prvostopenjsko sodišče samo odločalo o svoji presoji, kar pomeni, da Višjega in Ustavnega sodišča sploh ne bi potrebovali.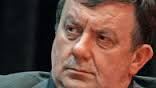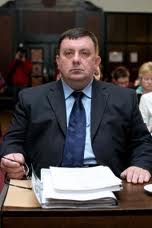 Kakšna sreča, da je ravno v tem trenutku na mizi Ustavnega sodišča primer - Opravilna št.:Up-1303/11, U-I-25/14, ki prav tako sloni na odrečeni finančni pomoči ZZZS pri operaciji noge nekega drugega otroka. Ustavno sodišče je zavrnilo vse sodne odločbe in zahtevalo ponovno odločanje:
ODLOČBA

Ustavno sodišče je v postopku, začetem s sklepom Ustavnega sodišča, in v postopku odločanja o ustavni pritožbi A. B., C., ki ga zastopa Ana Jug, odvetnica v Novi Gorici, na seji 21. marca 2014

odločilo:
(1. Prvi odstavek 135. člena Pravil obveznega zdravstvenega zavarovanja (Uradni list RS, št. 30/03 – prečiščeno besedilo, 35/03 – popr., 78/03, 84/04, 44/05, 86/06, 90/06 – popr., 64/07, 33/08, 7/09, 88/09, 30/11, 49/12 in 106/12) je bil v neskladju z Ustavo. Ta ugotovitev ima učinek razveljavitve.

2. Sodba Vrhovnega sodišča št. VIII Ips 299/2009 z dne 5. 9. 2011, sodba Višjega delovnega in socialnega sodišča št. Psp 720/2008 z dne 21. 1. 2009 in sodba Delovnega in socialnega sodišča v Ljubljani št. Ps 3715/2006 z dne 5. 9. 2008 se razveljavijo in zadeva se vrne Delovnemu in socialnemu sodišču v Ljubljani v novo odločanje.) ( celotna Odločba priložena)!
Seveda se bodo na ZZZS sklicevali na velike stroške posegov tujini, vendar je dejstvo ravno obratno – ti so nižji kot za iste primere v Sloveniji. Poleg tega morajo za poseg v tujini tuji doktorji imeti dokazane reference, našim doktorjem to ni potrebno, celo niso jih dolžni predložiti, zato jih pacient tudi ne more najti. Hkrati pa njihovo nedopustno ločevanje naših in ostalih državljanov krepko posega v slovensko Ustavo, kjer so vsi državljani z enakimi pravicami, torej imajo enake možnosti do zdravljenja v tujini kot politiki, katerim je ZZZS tolikokrat odobril sredstva za posege zunaj Sloveniji (Tuerk, Spomenka Hribar, Janez Drnovšek itd).
Kaj ni skrajno žalostno, da morajo, predvsem starši, sami zbirati denar (kakšna sreča, da smo Slovenci znani po svoji dobri duši) če hočejo rešiti svojega otroka. Rene JE uspel zbrati sredstva in operacija pri ameriškem zdravniku BO. Toda to še dodatno zaostruje stališče do Sama Fakina, njegovega povsem netransparentnega poslovanja, ki ga obdaja še iz časov celjske bolnišnice, sojenja v primeru zlorabe državnih sredstev, ko je naša sodna veja celo dovolila, da sta obsojenec in tožnik kar ista oseba – direktor celjske bolnišnice in direktor ZZZS, vsakič Samo Fakin. Tudi sicer bi ustrezni organi kazenskega pregona v dokumentacijah na ZZZS lahko našli zelo veliko spornih odločitev, kjer konzilij ni bil potreben, odobritve pa potrjene v izjemno kratkem času, seveda za »prave« osebe.
Zato najodločneje zahtevamo takojšnjo razrešitev Sama Fakina z mesta direktorja ZZZS, saj je več kot očitna njegova ponavljajoča kršitev tako Ustave kot kodeksa v zdravstvu. Zanj je denar nad etiko, vendar le v primeru navadnih državljanov. Prav tako najodločneje zahtevamo podroben pregled in ukrepanje v delovanju konzilija, predvsem zaradi dr. Janeza Breclja, ki se pojavlja kot doktor, ki zagovarja le odstranitev Renejeve noge, kasneje pa kot vodja konzilija, ki bo ugotavljal ali je imel on prav ! Zato je povsem jasno, da je bil konzilij namenjen samemu sebi oz. dr. Breclju in Samu Fakinu, da zgolj dobita še pisno potrditev, kar sta sama zavrnila, torej sama sebi potrjujeta škodljive odločitve.
Hkrati s postopkom razrešitve Sama Fakina pričakujemo tudi, da se bodo nadrejene inštitucije jasno opredelile do povrnitve stroškov Renejevi družini za upravičeno operacijo. Prav tako zahtevamo takojšnjo spremembo členov Pravil obveznega zdravstvenega zavarovanja, ki je po ugotovitvi Ustavnega sodišča neskladen z Ustavo!
Ukrepanje pristojnih inštitucij pričakujemo v roku 30 dni sicer vlagamo kazenske ovadbe zoper vse udeležene in tiste, ki niso ukrepali pa bi morali skladno s svojo dolžnostjo in javno funkcijo.

Lj., 12.5.14
Skupina Kazenska ovadba in podpisniki!