Večkrat smo že pisali, kako po Gorjanci vaščanom nasilno odvzemajo pitno vodo in vodovode, ki so jih sami zgradili. Ker ima tudi Brežiška občina možnost dostopa do EU sredstev, je to zlorabila za ožje interese. Komunalna podjetja so vsa pod nadzorom občinskih veljakov, denar se pretaka med podjetji, pridobljena sredstva EU pa gredo v najbolj nizkoten projekt.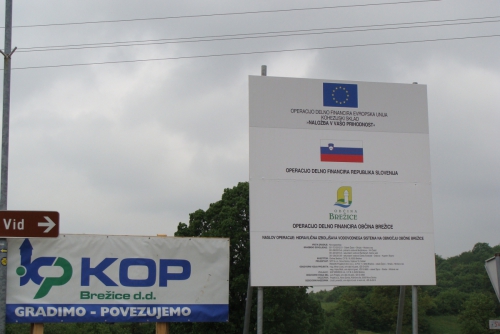 Ljudje so imeli zdravo vodo, imeli svoj vodovod, zdaj so nasilno priključeni na zelo sporno brežiško vodo, polno kmetijskih strupov. Zadnje vasi pa to sporno vodo dobijo v nekaj mesecih. Brežiška občina spet koplje in polaga cevi, pa vaščanov, recimo Mrzlave vasi sploh ni vprašala, ali bi to sploh želeli.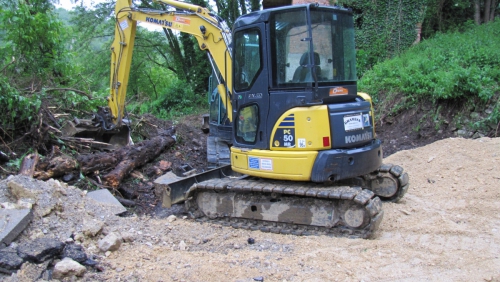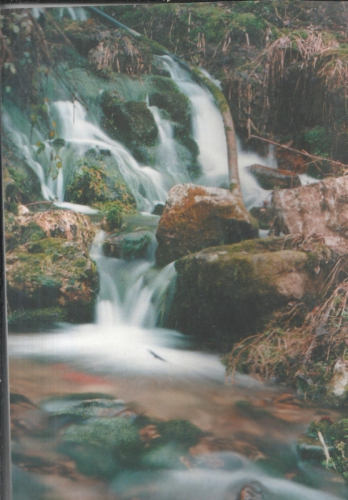 Še leta 2012, da bi ljudi prepričali v slabo obstoječo vodo, so vanji zlivali ob praznikih celo nafto! Da, namenoma onesnaževali izjemno vodo, da podprejo svoj donosni projekt. Morate pa vedeti, da so izviri dovolj bogati za pol Slovenije, torej ni težava v izmišljenem premajhnem dotoku, prav zato je tako zanimiva za privatne interese. V najkrajšem času bodo zdravo vodo pod Gorjanci speljali v lastne, zasebne rezervoarje. EU sredstva so namenjena ljudem in krajem, ki vode nimajo in ne zlorabi vode v kapitalne zasebne namene. (primer Šaleške doline).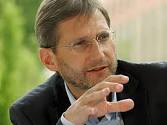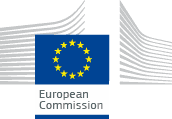 Ali veste, g. Hahn, da je projekt izmišljen in EU sredstva občina Brežice koristi zaradi projektov občinskih veljakov, ki s pitno vodo nimajo nobene povezave? Gre zgolj za posle njihovih podjetij in kasnejšo prodajo teh izjemnih vrelcev pravim osebam. Seveda državljani Slovenijo za to zlorabo nismo odgovorni in ne bomo vračali zlorabljenih sredstev, to zahtevajte od stranke SDS, sedanjega župana Molana in strankarskih veljakov, ki so v to igro vpleteni že leta, lahko pa vprašate tudi gospe in gospode, ki na listi SDS pričakujejo zelo veliko od volitev konec meseca.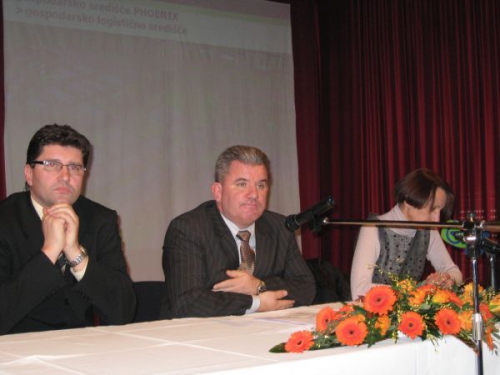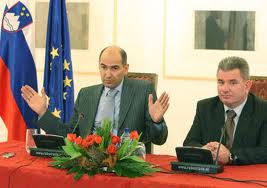 Kako je lahko nemški inštitut pred dvema letoma po analizi enega od vzorcev iz Izvira pod Gorjanci napisal – take vode v Evropi ni več!? Vasi in prebivalce pa priklapljajajo na vodo, ki priteče na svetlo zelo blizu skladišča jedrskih odpadkov. Se vam to zdi pošteno, bi vi v svoji državi zagovarjali enake nezakonite postopke?
Žal se zelo podobo dogaja tudi v Prekmurju, o čemer vas obvestimo po obisku tega območja in pridobitvi ustreznih informacij, tudi o stranki, ki stoji za tem! Od vas, g. Hahn pa pričakujemo ustrezno ukrepanje, informiranje vaše komisije in tudi EU Parlamenta, seveda pred volitvami konec meseca maja 2014.