V sodno pošteni državi bi se sodnica prijela za glavo, ko bi preletela spisek Dolamičevih poslovnih mahinacij, sploh pa, ker je kot nagrado prejel 48 stečajev istočasno. V sodno pošteni državi bi že davno ukrepali proti mafiji stečajnih upraviteljev. Ti pri nas pobirajo dogovorjeni ostanek premoženja, ki so jim ga umazani poslovneži pustili kot nagrado, da se s stečajem vse prikrije. Njihova medsebojna povezanost je identična Cosa Nostri!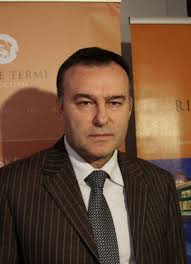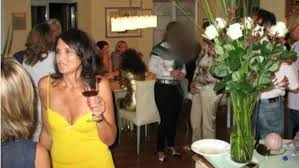 Boris Dolamič je najprej dobil nalogo prisilnega upravitelja v Rimskih Termah, že 13.3.2013, komaj nekaj mesecev kasneje pa je bil že stečajni upravitelj, kar je po zakonodaji nemogoče. Iz treh razlogov:
- stečajnega upravitelja izbira računalniška programska oprema po sistemu naključja
- ker naj bi v tem času že vodil 48 stečajnih postopkov, torej že do Rimskih Term svojega dela ni opravljal vestno, še huje, bil je zgolj podpisnik kar so naredili drugi, recimo Simpres d.o.o. Simona Prelogarja
- ker naj bi pred tem predal premoženje GPG Grosuplje Ciprski družbi Spalting investment ter GPG tako spravil v propad. To nikjer ne more biti referenca za dobrega stečajnega, kaj šele poštenega!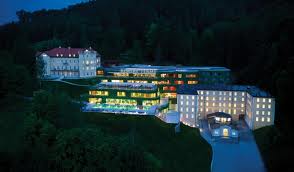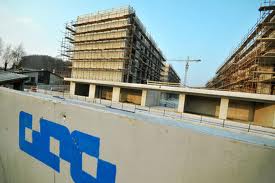 Kot stečajni upravitelj je bil Boris Dolamič natančno seznanjen z vrednostjo premoženja stečajnega dolžnika, vključno z vsemi nepremičninami, ki dobesedno sodijo v naravno dediščino ter 30 letnimi koncesijami črpanja naravnega vrelca. Po nekaterih ocenah gre za 90. milijonov vreden zdraviliški kompleks. Ob milijonskih vložkih države (npr. 37 mio € v objekt Rimski dvor ) in pridobljenih nepovratnih sredstvih (13 milijonov leta 2009) ter ob poslovanju z dobičkom, je Boris Dolamič, kot stečajni upravitelj z izjemno bogatimi »izkušnjami«, prodal celotnega stečajnega dolžnika za 8,5 mio € prvemu »interesentu« družbi TERME RESORT d.o.o., ustanovljeni štiri mesece pred javno dražbo, za prodajo premoženja stečajnega dolžnika.
TERME RESORT d.o.o. ob podrobnem pregledu jasno kažejo, da gre za slamnatega vnaprej dogovorjenega kupca. Ustanovitelj tega d.o.o.-ja Arsenij Plus s.r.o., lastnik Valerij Arakelov, ki si v postopku nakupa nikoli ni niti ogledal Rimskih Term, najel je njemu neznano vodstveno osebje, po ustanovitvi Term Resort pa je kar nekajkrat zamenjal naslov firme, dvakrat celo v istem mesecu, kar je zelo značilno za poslovanja Borisa Dolamiča v preteklosti. Še spornejša pa je zamenjava direktorja novoustanovljenih Term Resort, saj je bila na najodgovornejše mesto postavljena neznana sp delavka iz Grosupljega, pred tem zaposlena v GPG Grosuplje v času Borisa Dolamiča. Naključje??
Zelo nazorno potrjujejo domneve o slamnatem kupcu tudi
- zaprosilo za izdajo potnega lista le nekaj dni pred nakupom Rimskih Term,
- različna podpisa iste osebe na slovenskem in češkem sodnem registru,
- pregled bilanc zadnjih treh let firme Arsenij Plus srl, ki so bile oddane zgolj občasno in prikazujejo simbolično poslovanje ter večinoma izgubo.
Zato ne preseneča pripoved anonimnega dobrega poznavalca, da je kupnino za Rimske Terme plačal kar Boris Dolamič osebno z denarjem iz Ciprskih in nizozemskih otoških davčnih oaz. Za hitrost prodaje je Rimskih Term je dokazljiva razlaga tudi grožnja nad razrešitvijo kot stečajnega upravitelja, zato je s postopki prodaje zaključil v zelo sumljivo kratkem času, pri tem pa je kot kupec ves čas nastopal zgolj en potencialni kupec, kar za biser med evropskimi zdravilišči nikakor ni možno pravno razložiti, seveda pa je med drugimi imel podporo treh nekdanjih predsednikov vlad.
Povzemimo zelo na kratko iz že oddane dokumentacije k naznanilu suma storitve kaznivih dejanj, dne 12.3.2014, potek Dolamičevih transakcij pri stečajih, ki jih je vodil, seveda močno podprt s celotnim slovenskim stečajnim lobijem, na enem primeru. Povzetek prikazuje prodajo parcele 701/18, Semedela, ki so jo kasneje razparcelirali na 701/20 in 701/21, iz teh poslovnih špekulacij pa naj bi izhajala kupnina za Rimske Terme. Prodaja teče takole . MOK proda SERMING, ta proda Primorju Gorica, ta proda ZENA, ta proda TOMCETES in ta proda ciprskemu SPALTING investment, lastniku GPGja. Ena parcela v teh postopkih izgine neznano kam, druga pa ohrani vrednost 1.920€!!!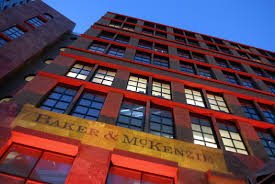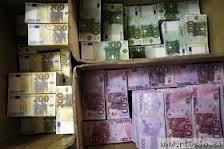 Hkrati potekajo preprodaje medsebojno povezanih podjetij z namenom prikritja transakcij. Nizozemski notar Baker McKenzie ?? potrdi v Amsterdamu ?? dne 13.8.2007 prodajo firme ZENA, ki ima v lasti parcelo za gradnjo 273 stanovanj in 560 parkirišč, osnovni kapital 2.100.000 SIT!!, GPG-ju Borisa Dolamiča za 12,5 milijona €, ZENA pa ima še neporavnan dolg na Volksbanki 4 milijone €. Nato sledijo mahinacije v roku manj kot enega leta – GPG proda 100% delež ZENA firmi GIZMO za samo 10 milijonov€, direktor ZENA pa postane presenetljivo Dolamič. Sledi najemanje kredita pri NLB – 11 milijonov, poroštvo parcela v Semedeli, a se pred poplačilom ZENA že prenese v ARDAR, parcela je zdaj vredna že 13 milijonov. Nato pripojitev ARDARja GPG-ju, katerega lastnik je Boris Dolamič, ki je kot že rečeno vse premoženje GPG prenesel na Ciprsko družbo. A to je samo en primer poslovanja Borisa Dolamiča, saj je kot stečajni upravitelj v sočasno 48 stečajnih postopkih posloval v mnogih davčnih oazah, tja prenakazoval stečajni denar in se preko vedno novo ustanovljenih firm vračal v Slovenijo. V firmah so bili vedno drugi obrazi, ampak neverjetno, naslov teh firm pa je bil vedno isti.
Pa še zaključek – vse firme, ki so sodelovale v finančnih in poslovnih mahinacijah Borisa Dolamiča so že v stečaju ali izbrisane. In stečaj v Sloveniji pomeni konec iskanja krivcev, kar podpirajo tudi sodišča, ker pač »verjamejo« stečajnemu lobiju! Tudi namerno izgubljenih 50 vloženih milijonov države RS v Rimske Terme nikogar več ne zanima! Spet čudno naključje, kajne?
Tudi naključje, da je ista banka, Sberbank, kreditirala nakup nepremičnin v Semedeli holandski firmi, ki je bila tudi lastnica ZENA in jo je leta 2007 v Amsterdamu kupil Dolamič ter kreditiranje nakupa Rimskih term, ljudem, ki jim logično razmišljanje ni tuje, pove res vse!
Organi pregona so že globoko v tej umazani igri. Upajmo le, da bo razkritje imelo dolgoročne negativne posledice tako za Dolamiča kot ves stečajni lobi, pa tudi udeleženo sodno osebje in politike! Predvsem pa, da bo vrnjenih najmanj 81,5 milijona €, kolikor je v Rimskih Termah izpuhtelo skozi Dolamičeve roke!