Objavil/a
Ana Kos
, dne 2014-03-14 ob 15:27:07
Lan so poznali že pred več tisočletji na področju Mezopotamije, potem pa se je razširil po vsem svetu.
Včasih so gojili lan tudi na kmetiji, kjer sem jaz "gor" zrasla, enemu travniku tudi rečemo še danes Laniše (Lanišče).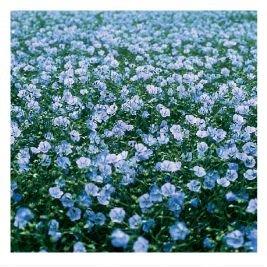 Lan cveti.
Njegovo latinsko ime, Linum usitatissimum, pomeni "najbolj uporaben" - kar govori o njegovi vsesplošni uporabnosti - in vsekakor to drži!
Zadnja leta vse več vemo o veliki vrednosti lanenega semena. Raziskovalci v Kanadi in ZDA so ugotovili, da uživanje lanenega semena pomaga pri preventivi in zdravljenju raznih degenetarivnih bolezni, kot npr. raka prostate, debelega črevesa, pluč, dojk.
Lan je bogat s fitokemikalijami, biološko aktivnimi snovmi brez kalorične vrednosti, ki imajo mnoge zdravilne učinke. Mnoge od njih delujejo kot antioksidanti in imajo protirakave lastnosti. Laneno seme vsebuje veliko antikancerogenih snovi, kar 27, posebno veliko ima lignina (ki se med presnovo pretvori v snovi, ki uravnavajo ženske hormone. Na ta način lanena semena pripomorejo k izboljšanju plodnosti, blaženju simptomov menopavze in delujejo preventivno pri raku dojk). Laneno seme varuje organizem tako, da preprečuje razvoj tumorjev. Če pa je tumor že prisoten, priporočajo laneno seme s čim bolj pusto skuto.
Laneno seme pomaga nižati nivo holesterola in tako zdravi arteriosklerozo (eliminira holesterol na žilni steni) in ker zmanjšuje občutek lakote (vsebuje ogromno vlaknin), pomaga pri hujšanju (za to naj bi uživali cela semena, saj so sicer zelo kalorična).
Pomaga tudi proti zaprtju (jasno: vlaknine! vsebuje jih več kot katerakoli žitarica), pri artitisu, pri povišani želodčni kislini.
Iz telesa izloča toksine.
Izboljša mentalne funkcije starejših ljudi, vsebuje hranilne snovi, ki pomagajo obnavljati možganske celice.
Laneno seme pomaga tudi proti stresu, umirja ljudi, ki so živčno napeti.
Blaži alergije.
Pomaga pri anemiji.
Dviga odpornost organizma, saj vsebuje hranilne snovi in esencialne maščobne kisline omega 3, 6, 9.
Pomaga pri multipli sklerozi, pri koronarnih obolenjih, visokem pritisku (vsebuje taglandin, ta ima pomembno vlogo pri metabolizmu kalcija), srčni aritmiji, preprečuje nastanek krvnih strdkov. "Skrbi" za zdravje srca - povečuje raven koristnega holesterola HDL in zmanjšuje nivo škodljivega holesterola LDL.
Pomaga pri vseh vnetjih (otitis, tonsilitis, gastritis, artritis, colitis, - itis, -itis ...).
Pomaga ledvicam pri izločanju vode in natrija.
Pomaga pri uravnavanju krvnega sladkorja.
Pomaga pri odpravljanju kožnih težav, aken npr. Prav tako deluje proti iz(od)padanju las, prhljaju. Iz lanenih semen je mogoče narediti tudi gel za prehrano las.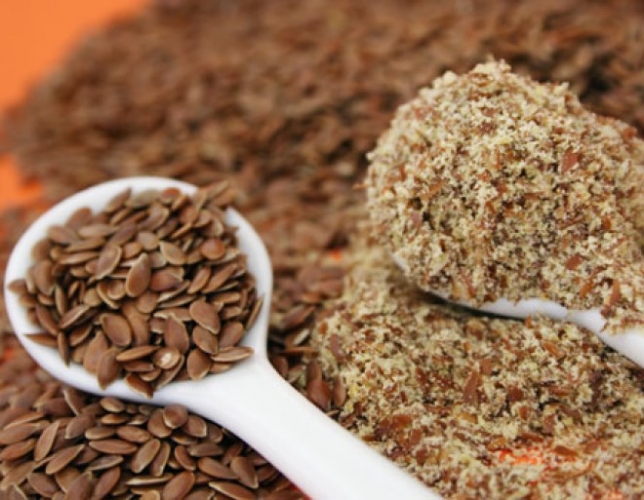 Laneno seme.


Po rednem uživanju človek opazi večjo vitalnost.
Dnevno zaužijmo 2 veliki žlici zmletih lanenih semen, ki jih dodamo hrani, npr. jogurtu, soku, mleku. Lanena semena lahko uživa vsak človek, tudi starejši, glede otrok pa sem zasledila različna mnenja.
Zelo uporabno je laneno seme (predvsem "zlato", ne rjavo) tudi v kulinariki, tudi kot vezivo namesto jajc. Preprosto namočimo mleto seme v vodi za približno pol ure in nastalo sluz uporabimo v testu namesto jajc. Takšna zamenjava se obnese pri skorajda vseh vrstah testa – za palačinke, polpete, biskvit, piškote.
Ne pretiravajmo z lanom, saj človek, ki ne pije dovolj, lahko zaradi preveč lanenih semen dehidrira.
Lanenih semen naj ne uživajo ljudje z bolezenskimi zožitvami v požiralniku, želodcu ali črevesju ter z grozečimi ali že obstoječimi črevesnimi zaporami ter z akutno trebušno bolečino kateregakoli vzroka, npr. ob vnetju slepiča.

O lanu sem prebrala marsikje, tako v mailu kot na spletnih straneh, npr. tukaj:
Zakaj je laneno seme tako zelo zdravo?
Vsestransko uporabno laneno seme
Nasvet pomurskih lekarn
Laneno seme in njegove zdravilne lastnosti

Zanimivo tudi:
Obujanje lanarstva