Objavil/a
Ana Kos
, dne 2014-01-14 ob 21:42:26
Oja, že dolgo vem, da margarina ni zdrava hrana, da je pravzaprav bolj zdravo surovo maslo. So pa me nekoč učili, tudi v šoli, ravno obratno.




V naravi menda ni trdih rastlinskih maščob! No, za kokosovo maslo ravno ne vem, kako ga naredijo in kako izgleda na začetku.




Pa poglejmo, kaj pove vsebina po pošti prejetega sporočila

(malo krajšam, malo prirejam, malo pobarvam, kakšno dodam, ohranjam pa sporočilo in originalni jezik, ki je zelo izrazit!)

:





Margarina je plastika

(Kakšen izraz! Plastika! Plastika je pravzaprav tudi cedevita!– Vsaj tako je rekla ena zdravnica, katere sin je nekaj smodil v kuhinji - cedevito je dal v prazno posodo na vroči plošči in ona je mislila, da smrdi po plastiki, nakar je ugotovila, da je to cedevita!)

,

v laboratoriju izdelan, popolnoma nenaraven maščobni zvarek

, ki je za telo škodljiv in povzroča celo vrsto bolezni – med njimi raka, diabetes, srčnožilne bolezni, možganske bolezni – in
prezgodnjo smrt.
Ne samo, da je margarina skrajno škodljiv umeten izdelek in nikakor ne hrana, je

narejena tudi iz smrtonosnih industrijsko pridobljenih rastlinskih olj

, ki povzročajo v telesu huda vnetja.
Kot da to še ni dovolj, so te maščobe povrhu še

hidrogenirane

.
Toda ...

žal so umetni izdelki neprimerno bolj donosni za izdelovalce kot pa naravna hrana, saj v njih lahko uporabijo kup poceni sintetičnih polnil, medtem ko mora prava hrana nekje zrasti in je to ne le odvisno od vremena in okolja, temveč tudi od pridnih človeških rok.

Zato se poslužujejo izdelovalci vsakovrstnih umazanih tehnik, da prodajo. Gotovo ste opazili, da izdelke neumorno reklamirajo (kar v bistvu plačujejo gledalci) – kdaj ste že na TV videli reklamo za ohrovt, košček naravnega mesa ali recimo kokosovo maslo? - poleg tega pa vanje dodajajo cel kup »zdravih« sestavin, ki naj bi te umetne packarije »obogatile« in jih s tem naredile bolj privlačne.

Bolj ko se kopičijo dokazi o škodljivosti margarine, več cenenih dodatkov bodo zločinski izdelovalci te anti-hrane natrpali vanjo.

Omega-3, betakarotin, laneno olje,
fitosteroli ... čakamo le še, da bodo našli način, kako vanjo vgraditi zlato ribico, ki vam vsakokrat, ko jo odprete hladilnik, izpolni tri želje.
Največja tragedija pri vsem tem je to, da nam

margarino skušajo podtakniti

kot nekakšno domnevno bolj zdravo zamenjavo za maslo. To preprosto ni res, pa čeprav se na plastičnih vsebnikih šopirijo napisi

»Zdravo«

,

»Naravno«

, »

Brez holesterola«

(le kako bi bil v margarini holesterol, če je pa rastlinska hrana?)

in

»Za zdravje vašega srca«

.
Imejte pred očmi predvsem to, da je margarina nekaj, kar bi bilo definitivno treba prepovedati veliko prej kot pa cigarete ali celo trde droge. Še zlasti, ker je v njej pogosto tudi škodljvo sojino olje – kjer je soja, se pa hitro prikradejo zraven tudi gensko spremenjeni organizmi.
Študij, ki potrjujejo neizmerno škodljivost margarine, je nešteto. Poglejmo samo tri novejše (na koncu prispevka navajam tudi ustrezne reference):
- Če vam je mar za zdravje vašega otroka, nikar ne pustite, da bi v šoli ali kjerkoli jedel margarino. Raziskovalci iz University of Auckland so namreč ugotovili, da so imeli triinpolletni otroci, ki so vsak dan jedli margarino, nižji

IQ

od svojih vrstnikov, ki margarine niso jedli. Če se je ta prehrana nadaljevala, so se razlike v IQ do njihovega 7.
leta starosti večale.
- Druga študija, objavljena v Lancetu, je prav tako potrdila in njihove številne slabe posledice za telo - poleg srca so resnično izjemno škodljive

tudi za možgane

.
-
Kopičijo se tudi dokazi, da je margarina (in ne maslo!) tista, ki

pripelje do srčnih napadov

. Študija, imenovana Uživanje margarine in posledični pojav koronarne srčne bolezni pri moških, je v celoti podprla rezultate slavne Framinghamske študije o srčnih boleznih (Framingham Heart Study), v kateri so veliko število ljudi spremljali kar 20 let in beležili vse pojave srčnih napadov.

Ko se je povečal vnos margarine, je takoj poraslo tudi število srčnih infarktov. Ko pa so moški povečali vnos masla, je število srčnih napadov močno upadlo.

To pa še ni vse! V drugem desetletju študije je imela skupina, ki je jedla več margarine, kar za 77 % več srčnih napadov kot skupina, ki se margarine ni dotaknila.
Izogibanje margarini torej ne le čuva vaše možgane, ampak vam tudi rešuje življenje.
Izogibajte se vsem umetnim izdelkom, prav tako pa tudi neizmerno škodljivim rastlinskim oljem, ki niso bila pridobljena s hladnim stiskanje, ker povzročajo vnetja, presnovne bolezni, debelost in tudi raka.
Žal je tako, da

rastlinska hrana ni vselej zdrava

– če jo npr. dobijo v roke brezvestni prehranski giganti in jo spremenijo do neprepoznavnosti.
Ne pozabite

: vse kupljene sladice, piškoti itd. – tudi če imajo oznako bio –

vsebujejo margarino
!!! Prav tako vsi kupljeni, industrijsko narejeni vegetarijanski namazi, paštete in podobne umetne zadeve. Če ne uživate mesa, jejte zelenjavo v nepredelani obliki (ali pa namaze naredite sami, z zdravimi olji, kot je olivno, sezamovo, laneno, konopljino … tudi hladno stiskano bučno olje je v redu), raje ne kupujte izdelkov!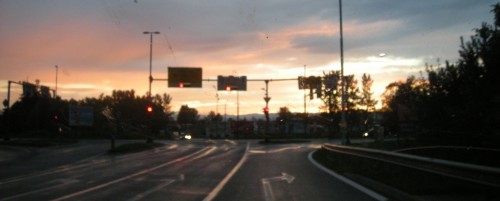 Maslo je naravna hrana in zato zdravo.

Če je le mogoče, pa kupujte

domače maslo pri kmetu, iz mleka govedi humane reje in proste paše

. Sama prosta reja tudi še ni vse, biti mora tudi

ekološka

. To zagotavlja, da v maslu ne bo ostankov pesticidov, hormonov, umetnih gnojil, antibiotikov in cepiv. Ker maslo vsebuje veliko kratkoverižnih in srednjeverižnih trigliceridov, je dobro za energijo, poleg tega se te maščobe ne skladiščijo v telesu. Podobno velja za kokosovo maslo (če je deviško stiskano – ne kupujte pa kokosovega masla v raznih Lidlih in Hoferjih, tam imajo kocke brez vonja po kokosu, to je spet predelan industrijski izdelek …). Maslo vsebuje kar nekaj vitaminov, gotovo pa niste vedeli, da vsebuje recimo več

vitamina A

kakor korenje. Vsebuje pa tudi

vitamin E in selen

, ki varujeta pred rakom, vse tri snovi pa skupno tudi

ščitijo srce

pred učinki prostih radikalov.

Ostanite zdravi in povejte naprej.
© Zdravje PovejNaprej
Reference:
1 Theodore, RF., Thompson, JMD., et al. "Dietary patterns and intelligence in early and
middle childhood," Intelligence. 2009; 37(5):506-513.
2 C. Oomen, M. Ocke, et al, "Association between trans fatty acid intake and 10-year risk of
coronary heart disease in the Zutphen Elderly Study: The Lancet, Volume 357, Issue 9258,
Pages 746-751.
3 Matthew W. Gillman, L. Adrienne Cupples, et al. "Margarine Intake and Subsequent
Coronary Heart Disease in Men" Epidemiology, Vol. 8, No. 2 (Mar., 1997), pp. 144-149.
4 Price, Weston, DDS. Nutrition and Physical Degeneration, 1945, Price Pottenger Nutrition
Foundation, Inc., La Mesa, California.