Znanje je največje bogastvo človeka!
Kdor ve in zna, lahko in tudi zmore le, če ima voljo in pogum!
Vsak človek je unikum ali enkraten in edini, ker ga je življenje od rojstva do današnjih dni oblikovalo in naredilo takšnega, kot je, zato se ljudje med sabo razlikujemo!

Vsaka stvar, ki jo razumeš je preprosta in če je ne razumeš je lahko nerešljiv problem. In ker smo si ljudje različni imamo tudi različne sposobnosti dojemanja vseh stvari ali pojmov.
Nekdo lahko prav za to reši določen problem in drugi ga ne more, ker nima teh sposobnosti!
Imamo pa ljudje, kot bitja genetske zasnove, ki nam omogočajo, da lahko določene sposobnosti tudi pridobimo.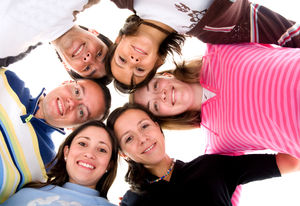 Tako se lahko naučimo množico opravil, kot je govoriti, pisati,....,itd...itd, in z razvojem teh sposobnosti stvari in pojme skozi življenje tudi spoznavamo in jih razumemo ter lahko uporabljamo za vsakdanja opravila ali naše življenje!
Se opravičujem, to so sicer preproste stvari, za človeka, ki se s tem ukvarja in nerešljive ali dojemljive za nekoga, ki jih prvič vidi in sliši!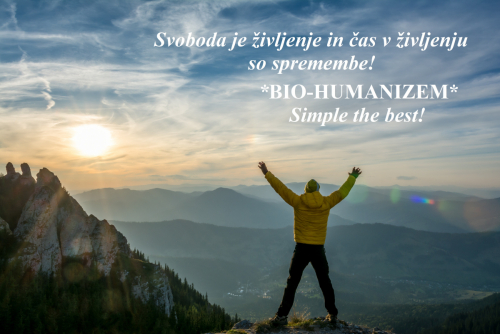 Zato preprost primer: "Nekdo, ki prvič vidi klavir, ne ve kaj bi z njim počel ali čemu služi, a tisti, ki z njim vsak dan igra, lahko zaigra vsako melodijo, ki se jo je naučil!"
In ker smo ljudje bitja iste naravne vrste, smo si podobni in zato lahko jaz tebe naučim tisto kar vem in znam ter ti mene vse tisto, kar ti veš in znaš!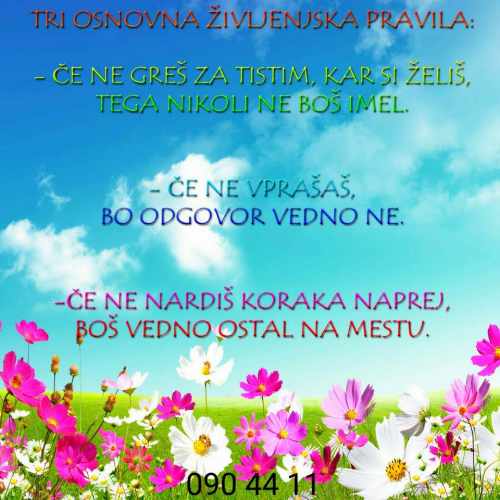 Vsaka stvar je preprosta, če jo spoznaš in razumeš, zato je tako tudi za nov družbeni sistem, ko ga spoznaš, sprejmeš in se lahko po njem ravnaš!
Za skupnost svobodnih, srečnih in ponosnih ljudi!