Po prenehanju delovanja kot samostojni podjetnik je sedaj vprašanje, kaj narediti z obstoječimi dolgovi. Nimam veliko upnikov, vendar je skupnih dolgov za kar nekaj tisoč evrov. Večinoma so to velika podjetja, ki jim nekaj mesecev nisem zmogel plačevati računov in tako so se dolgovi povečevali iz meseca v mesec. Med njimi je tudi davčna uprava. Danes sem se jim enostavno odločil napisati pismo z obrazložitvijo mojega stanja ter prošnjo, da mi dolg enostavno odpišejo. In v kratkem bom videl, ali bodo moj predlog uslišali ali zavrnili.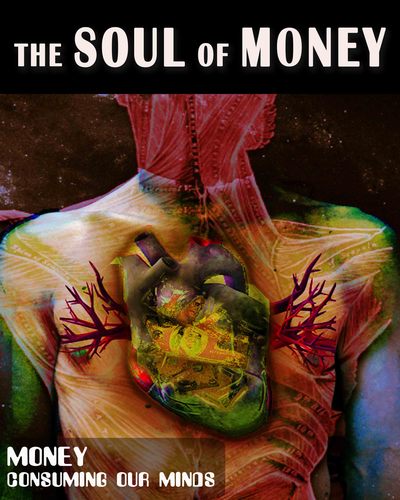 No, in ko primerjam moje dolgove z državnimi finančnimi luknjami, so res kapljica v morje. V novicah berem, da so evropski analitiku ugotovili, da našemu bančnemu sistemu manjka vsaj 6 MILJARD evrov za učinkovito sanacijo. Nekateri celo napovedujejo likvidacijo mnogih slovenskih bank! Po drugi strani pa se govori o tem, da se je stopnja brezposelnosti v naši državi zmanjšala na 9 odstotkov. Vprašanje je torej, če je toliko ljudi zaposlenih, kolikšno plačo dobivajo in ali je ta plača dovolj za dostojno življenje? Mnogo podjetij hira, zmanjkuje jim denarja za plače, in namesto da bi odpuščali, raje zaposlenim zmanjšujejo plače na minimum. In potem je seveda statistična številka o stopnji brezposelnosti zelo pohvalna, nič pa ne pove o višini plač zaposlenih. Navsezadnje so me pa celo profesorji na Filozofski fakulteti naučili, da je satistika ena izmed največjih laži, saj se enake podatke lahko statistično prikaže na različne načine, pač glede na potrebe doseganja določenega cilja.
Prebral sem tudi to, da je kitajski juan postal druga najbolj zaupanja vredna valuta na svetu in da je prehitela Evro. V zadnjem času gledam veliko zgodovinskih dokumentarcev glede dogajanj v Evropi, Ameriki in Aziji. Zanimiv je razvoj osvajanja kontinentov, družbena in gospodarska gibanja, filozofije in vrednote, težnje po združevanju, po vladanju in ščitenju pred drugačnimi. In sedaj se svet še bolj intenzivno ter hitreje razvija, kot kadar koli prej. Ob tem se sprašujem, kakšno vlogo naj jaz zavzamem v svojem življenju, da bom lahko čim bolj prispeval v izboljševanju razmer na svetu. Ogromno je potencialov, marsikaj bi lahko počel in zamisli imam za vsaj 10.000 življenj. Sedaj, pri svojih 40. letih življenja se mi zdi eno življenjsko obdobje neizmerno kratko. Pri teh letih se človek komaj prične zavedati, kako svet deluje, pa je minilo že skoraj polovico življenja povprečnega posameznika. Rast človeka se mi zdi tako zelo počasna, da se komaj pričnemo zavedati samega sebe, pa že nastopi smrt in to je izjemno velika potrata življenja.
Sprašujem se, če je to razlog, zakaj se kot človeštvo še nismo naučili živeti v harmoniji? No, ampak učim se iz vira, ki pravi, da to ni poravi razlog, temveč je vzrok za naše nizko zavedanje posledic naših dejanj ujetost v um oziroma v umskozavestni sistem. Govori se o tem, da je nekdaj obstajalo vedenje o vsem, kar ostaja, potem pa ga je nekdo lepo nategnil skozi prostor ter čas in sedaj počasi skozi inkarnacije odkrivamo drobne delčke znanja. Po polžje se učimo in dojemamo, kdo smo in kako stvarstvo deluje. Igramo se skrivanje pred samim seboj. Joj, kako tragikomično je vse skupaj! Ampak tako očitno je, in posameznik lahko le malo vpliva na vse skupaj. Potrebno se je prilagoditi trenutnemo delovanju matrice stvarstva, sicer te realnost izvrže iz obstoja. Menda obstaja tudi rešitev iz tega kroga neskončnosti, le odpustiti si moramo preteklost. Odpuščanje je ključ do osvoboditve iz te ječe ima, ki nas slepi in zavaja. Naš planet nam brezpogojno daje vse, kar potrebujemo za življenje in to brzplačno! Mi pa smo tako neumni, da smo si pričeli med seboj stvari zaračunavati. Dokler je denar deloval kot menjalno sredstvo, je bilo v redu, ko pa je postal sam po sebi vrednota in sam sebi namen, pa se je vse skupaj sprevrglo v norijo, ki še vedno traja.
Razveseljivi pa je, da rešitve že obstajajo! Ena izmed njih je Univerzalni Temeljni Dohodek, kot izboljšana varianta se je razvil Zagotovljen Življenjski Dohodek, sistem, ki bo brezpogojno zagotovil dostojne življenjske razmere pa se imenuje Enakovredni Denarni Sistem. Vabim torej vse, da se pridružijo odpuščanju preteklosti ter ustvarjanju prihodnosti, ki bo najboljša za vse!