Ob vseh dogodkih v zadnjih letih in mojem trenutnem stanju sem se vprašal, kaj sem se iz preteklih izkušenj naučil oziroma, kaj bi lahko storil dugače, če bi vedel, kar sedaj vem. No, vsekakor je bilo koristno, da sem doživel vse te izkušnje, kajti brez njih ne bi mogel priti do zavedanja, kot ga imam sedaj. Enostavno brez določenih osebnih izkušenj ne moreš dojeti nekatere stvari. Poleg tega pa je vsak dozdevni poraz v bistvu dragocena priložnost za nove podvige. Stalno življenje v velikem lagodju te naredi imunega na trpljenje sočloveka, saj se ne zmoreš, niti nimaš motiva, postaviti se v njegovo kožo.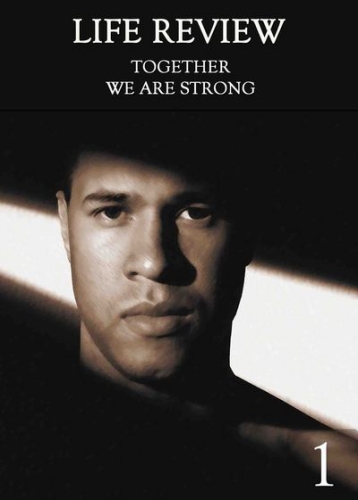 No, ena izmed napak, ki sem jo doslej delal je to, da sem ustvarjal večinoma sam, oziroma samostojno. Največji lastni delovni kolektiv, ki sem ga ustvaril je bil z eno sodelavko ali eno življenjsko partnerko. Želel sem sicer, da bi se določenim projektom, ki sem jih razvijal, pridružilo še nekaj ljudi, toda glede kriterijev za izbiro sodelavcev sem bil zelo zahteven in ozkogleden. Uvidel sem, da je ljudi takšnega kalibra, kot si jih želim, premalo za uresničitev vseh projektov, ki sem si jih zamislil, zato bom sedaj ubral bolj klasično pot rektutiranja. Vsekakor pa bom pri izbiri kandidatov pazil na določene osebnostne značilnosti, ki so po mojih sedanjih ugotovitvah najbolj ključne za plodno ustvarjanje.
Druga sorodna napaka, ki sem jo počel je bila to, da sem varčeval tam, kjer bi bilo najbolje vlagati. Če sem nekaj želel narediti in nisem imel določenega znanja, da bi to naredil, sem se raje sam to naučil narediti, nemesto da bi povabil k sodelovanju strokovnjake iz tega področja, oziroma jih vsaj prosil za strokovno mnenje. Individualizem je torej zelo omejujoča navada, ki sem jo nekako povzel iz vedenjskih vzorcev tudi mojega očeta. Ampak moji projekti so tako veliki, da jih nikakor ne bomo zmogel uresničiti sam. Enostavno ni dovolj časa, da bi se vsega naučil, navsezadnje pa tudi moje fizične in mentalne kapacitet niso dovoljšne, da bi bi bil kos vsem nalogam.
Že drugič berem knjigo z naslovom "Think and Grow Rich" oziroma "Z mišljenjem do bogastva", v kateri so resnične življenjske zgodbe ljudi, ki so bili vodje nekaterih največjih podvigov v naši družbi. Ključ za uspeh torej ni v tem, da sam vse veš in znaš, temveč da si obkrožen s skupino največjih strokovnjakov iz vsakega področja. In tako sem se tudi jaz sedaj odločil, da bom pričel z ustvarjanjem takšne delovne skupine. Najprej imam v načrtu kontaktirati organizacije, ki se profesionalno ukvarjajo s svetovanjem in vzpodbujanjem razvoja podjetniških idej in potem bom zadeve rezvijal naprej, glede na informacije in potenciale, ki jih bom tam dobil.