Pred nekaj dnevi smo imeli s prijatelji pogovor na temo integriteta ter o definiciji te besede. Oseba z integriteto naj bi bila nekdo, na katerega se lahko zaneseš in mu lahko zaupaš, saj dosledno drži ter izpolnjuje vse svoje obljube. Skratka, takšna oseba je stabilna, trdna in nespremenljiva oziroma ima značilnost materialnega sveta. Materija je tista, ki nam je v oporo, na katero lahko vedno računamo in zato smo iz nje tudi naredili računalnike in robote, ki se obnašajo popolnoma zanesljivo in nas nikoli ne razočarajo. Nadaljni pogovor je tekel o tem, zakaj in kaj je tisto, kar nam kot človeškim bitjem ruši integriteto, kaj je tisto, kar nas naredi nestabilne in spremenljive.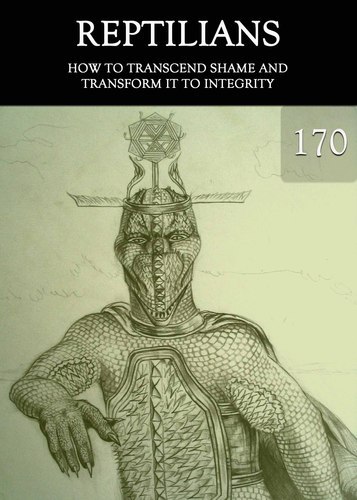 Danes sem si ogledal video posnetek v živo iz TEDx Ljubljana dogodka, v katerem je govoril tudi bivši predsednik naše protikorupcijske komisije. Pojasnil je svoj trud, da bi naredil konec korupciji v Sloveniji in na kakšne ovire je naletel pri tem. Razkril je, da je problematika korupcija na sistemski državni ravni in da zato tudi ni v interesu vladajoče politične elite da bi se kaj naredilo v zvezi s tem, saj so oni sestavni del tega problema. Seveda pa oni sami niso edini odgovorni za trenutno stanje, odgovoren je namreč čisto vsak od nas, ki takšno stanje dopušča, oziroma ga ignorira. Sicer pa vsakodnevno dopuščamo korupcijo že v našem odnosu do lastnega uma, nadalje pa tudi v odnosu s svojimi najbližjimi.
Korupcija je povezana s pomanjkanjem integritete. Vsak od nas namreč vsakodnevno izreče številne obljube, potem pa te obljube ne izpolnemo. To pa zato, ker dopustimo, da nas um premoti z mislimi, ki nas speljejo stran od uresničitve naših obljub. Ključ do integritete je torej v osvobajanju od uma in njegovih motečih misli, ter dosledno in brezpogojno sledenje našim zadanim obljubam ter zavezam. Zunanji sistem je odraz nas samih in sistemska korupcija bo obstajala vse dokler mi ne bomo postali zvesti zamemu sebi in lastnim obljubam. Dokler tega ne bomo zmogli doseči, bomo žal še naprej škodovali samemu sebi in drugim.
Posledično bomo morali povečavati (samo)nadzor, povečevati transparentnost ter omejevati osebno svobodo. Protikorupcijska komisija je iz tega razloga ustvarila sistem za spremljanje podatkov javnih institucij Supervizor, kjer lahko vsak državljan nadzira podrobnosti izdatkov javnih ustanov. Kot primer povečevanja osebne transparentnosti pa je tale blog, v katerem razodevam lastne misli in dejanja z namenom povečevanja svoje lastne integritete. Na osnovi predvidevanja, da lahko vsakemu vse razkriješ, če nikomur nočeš z ničemer škoditi, je takšno početje sicer koristno, je pa lahko tudi dvorezni meč. Kajti nekatere osebne informacije in poslovne podrobnosti lahko drugi uporabijo tebi v škodo in zato je tudi pri transparentnosti potrebna določena selekcija ter omejevanje.
Precej ljudi je strah, če se njihovi podatki pojavijo v javnosti, saj se bojijo izkoriščanja in zlorab teh informacij. Prav tako trenutni denarni, ekonomski in družbeni sistem deluje na principu vrednot, ki ne podpirajo enakovrednosti in enakopravnosti vseh živih bitij, temveč za svoj obstoj potrebujejo neomejeno rast in medsebojno tekmovanje za absolutno nadvlado. Je torej povsem rakava mentaliteta in rezultat tega je, da rak poje gostitelja in potem umre tudi sam. Enako počnemo sedaj z našo družbo ter tem svetom, kjer uničujemo drug drugega in naše okolje, dokler naposled ne uničimo tudi sami sebe. Um pa nas pri tem seveda stalno zavaja in govori, da mi glede tega ne moremo nič narediti, da nismo kaj dosti za to odgovorni, da je še dovolj časa za spremembe, da moramo poskrbeti samo za sebe in da bo že nekdo prišel in naredil red, brez da bi morali pri tem kar koli sodelovati.
Ampak to je čisto laganje samemu sebi. Potrebno je pričeti čim bolj intenzivno z ozaveščanjem ljudi, spreminjanjem vzgojnega ter izobraževalnega sistema ter zunanjega družbenega sistema, da se čim hitreje odstranijo takšna bolana mentaliteta iz naše družbe. Ta svet lahko obstaja samo, če se vsak posameznik deluje v interesu čisto vseh živih bitij ter prevzame polno odgovornost za vse, kar obstaja na tem svetu.