Vidimo lahko, da razmere na svetu niso najbolj idealne. Kaj torej lahko storimo? Številne rešitve bi lahko razvrstili v tri osnovne kategorije. Eno so aktivnosti, ki so notranje, toda ne prinesejo nobene bistvene spremembe, nekatere so zunanje, ki prav tako nimajo pravega učinka, obstajajo pa tudi metode, ki so celostne in imajo največji učinek. Od vsakega posameznika je torej odvisno, ali bo dovolj modro izbral, da njegovo početje plodno in da ne bo le zapravljal časa in življenjskih potencialov.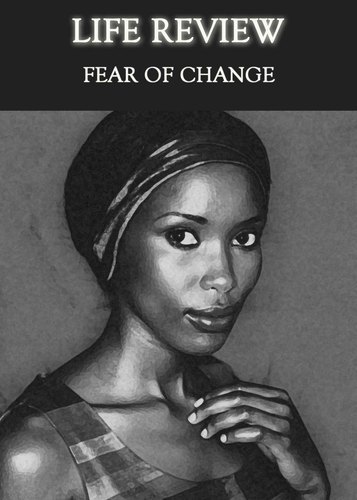 Prva kategorija so aktivnosti, ki so povezane z umom, domišljijo, občutki in čustvi. Med njimi sodijo molitve, meditacije, priprošnje, vizualizacije, projekcije, astralna potovanja, vizije, pijančevanje in drogiranje. Vse te metode so izkušnja, kjer človek v lastni domišljijski predstavi ustvari neko sliko in stanje, morda tudi občutek ali čustvo, in potem si domišlja, da je storil nekaj dobrega za ta svet. Problem je v tem, da vse te umske aktivnosti nimajo prav nobenega praktičnega učinka na univerzalno fizično realnost. Ko se človek zbudi iz meditacije ali opitega stanja ter odpre oči, zopet pride nazaj v ta svet, ki je povsem enak, kot pred pričetkom meditacije ali podobnih fantazijskih dejanj.
Druga kategorija so aktivnosti, ki so zunanje fizične narave in so povezane zlasti s telesno aktivnostjo. Med njimi sodijo uporništvo, ulični protesti, revolucije, udari in huliganstvo. Vse to je osnovano na prenašanju odgovornosti zlasti na določene posameznike na vodilnih mestih, in sporočilo, da je nekaj narobe je izraženo s fizičnim nasiljem ter uničevanjem materialnih stvari. Takšna dejanja prav tako nimajo kaj dosti učinka, saj se nasilneže strpa v zapor, protesti pa se slej kot prej končajo in bistveno ne prispevajo k odpravi vzrokov za trenutno neželeno stanje. Ustvarjajo le nove probleme, saj se povzroča škoda na skupni ali zasebni dobrini.
Tretja kategorija pa so aktivnosti, kjer se poglobljeno razume vzroke za trenutno stanje in se upošteva vse vidike za čim bolj praktično delujoče spremembe. Ob tem je potrebno prevzeti polno lastno odgovornost za soustvarjanje trenutnih razmer ter aktivno spreminjati lastne miselne in vedenjske vzorce. Potem pa je potrebno tudi razumeti, kako ta sistem deluje in kako ga je možno spremeniti brez povzročanja velikega odpora, kar obsega seveda tudi politične aktivnosti. Takšne celostne rešitve je ustvarila organizacija Desteni, kjer je na voljo brezplačni uvodni tečaj za očiščevanje miselnih vzorcev Desteni I Process Lite ter miren politični demokratičen program Living Income Guaranteed.
Seveda je na žalost še vedno največ ljudi, ki sebe in razmer na svetu niti ne želijo izboljšati. Razlog za to je sebični interes, kajti mnogi imajo velike osebne koristi od tega, da sistem ostane tak, kakršen je, drugi pa so enostavno postali otopeli, apatični, brezvoljni in so zaradi preteklih razočaranj in slabih izkušenj izgubili upanje, da je kar koli bistvenega možno storiti. No, vsekakor ni potrebno vreči puške v koruzo, kajti prvič so nastali pogoji, da resnično lahko dosežemo veliko izboljšanje razmer na svetu in to tako, da bo poskrbljeno za vse ljudi, živali in rastline. Vabim vse, da se nam pridružite in da čim prej dosežemo kritično maso ljudi ter spremenimo ta svet v pravi raj na zemlji.