Komuniciram z nekaterimi ljudmi in potem doživim nepričakovane reakcije oziroma obtožbe. Ugotovim, da niso razumeli, kaj sem želel povedati in da je prišlo do nesporazuma. Odločim se za dodatna pojasnila in se sprašujem, zakaj nisem bil takoj pravilno razumljen. Osebe so pričakovale uporabo specifičnega besedišča, ki sem ga jaz zanemaril in uporabil bolj splošno besedišče iz druge skupine. Ugotovil sem, da sem jaz (so)odgovoren za nastali (ne)sporazum, ker nisem dovolj razumel pričakovanja skupine.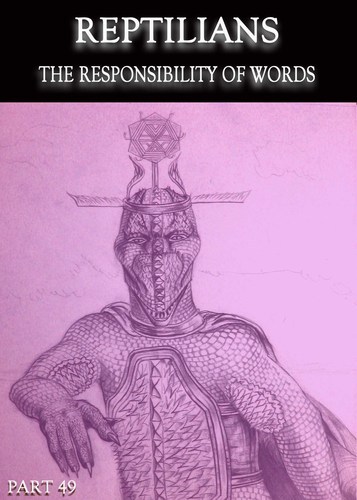 Odpustim si, da sem sprejel in si dovolil, da me je med skupinskim spletnim klepetom strah obsojanja iz strani drugih, če bom sodeloval samo z branjem njihovih izjav.
Zavezujem se, da med skupinsko komunikacijo sodelujem s svojim prispevkom po potrebi, oziroma če me nekdo kaj konkretno vpraša.
Odpustim si, da sem prejel in si dovolil, da med opažanjem nekega vprašanja hitim z odgovorom in uporabim premalo natančno besedišče zaradi bojazni, da bo nekdo odgovoril na vprašanje pred mano, oziroma namesto mene.
Zavezujem se, da se ob komunikaciji z drugimi najprej notranje povsem umirim, se temeljito vživim v osebo, s katero komuniciram in uporabim specifično besedišče, ki ga ta oseba ali skupina natančno razume, tako da se moje sporočilo natančno prenese.
Odpustim si, da sem sprejel in si dovolil občutek strahu, če večje število ljudi ne razume, kaj sem povedal in to dejanje definirati kot njihovo zaničevanje mene.
Zavezujem se, da v primeru kritike iz strani drugih, četudi je zelo številčna, učinkovito diham in ostanem notranje stabilen, potlej raziščem, kaj je vzrok za nesporazum in naposled vsakemu stvari razložim s hitrostjo in besediščem, ki bosta učinkovita.
Odpustim si, da sem sprejel in si dovolil, občutek zasičenosti, ko berem kakšno daljše besedilo ter hitenje, saj si mislim, da je to enostavno preveč besedila, ki bi ga lahko prebavil.
Zavezujem se, da v primeri, ko naletim na obširnejše besedilo, najprej presodim, ali je narava vsebine takšna, da jo je vredno aborirati ali ne. Če presodim, da je zame koristna, si na koledarju dodelim časovno obdobje, v katerem besedilo nato lepo počasi in z vso pozornostjo preberem.
Odpustim si, da sem sprejel in si dovolil med mojimi aktivnostmi počutiti preobremenjenega in defnirati načrte izboljševanja razmer na svetu kot nekaj prevelikega za moje sposobnosti.
Zavezujem se, da načrte globalne preobrazbe uresničujem v lastnem ritmu, dih za dihom, saj se tudi slona lahko poje samo grižljaj za grižljajem in tudi na najvišjo goro je možno priti zgolj korak za korakom. Navsezadnje pri teh projektih sodelujem tudi z drugimi ljudmi in s skupnimi močmi zmoremo uresničiti izjemno velike cilje.