Pred nekaj meseci me je pričel boleti zob desno spodaj, zato sem šel nemudoma k zobozdravniku na pregled. Ogledal si je stanje v mojih ustih in me pohvalil, da imam dokaj dobro ohranjene zobe. Lotil se je bolečega zoba, zvrtal luknjo, vanj dal zdravilo, ga zaprl z začasnim zalivnim gradivom in mi naročil, naj ga zopet obiščem čez štiri tedne. Če bo v tem času bolečina minila, bo zob rešen, sicer pa ga bo najbrž potrebno odstraniti. No, na moje veliko veselje je bolečina minila in čez štiri tedne mi je stomatolog zaprl zob s trajno belo zalivko.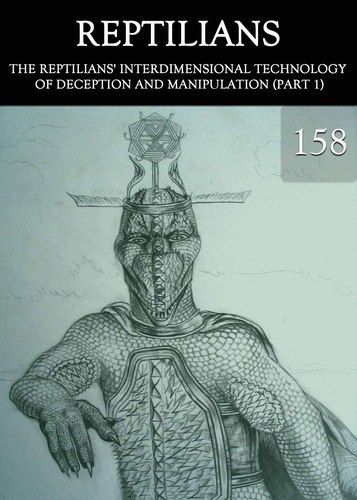 Po zaključku sanacije mojega zoba, mi je zobozdravnik rekel, da bom lahko še dolgo časa ohranjal zdrave zobe, če jih bom le redno nitkal. Razložil mi je izjemno pomembnost čiščenja zobnih oblog med zobmi z zobno nitko in mi celo pokazal, kako se jih pravilno nitka. Njegova razlaga se mi je zdela povsem logična in seveda sem nato zobe tudi resnično začel nitkati vsaj vsak tretji dan. Opravilo je sicer zoprno in precej odveč, vendar sem si rekel, da je koristno vlagati v preventivo in si na ta način ohraniti zdrave in cele zobe.
No in pred nedavnim naletim na dva članka z odkritji v zvezi z zobmi, ki sta popolnoma zavrgla terorijo, ki mi jo je tako zelo lepo prodal moj zobozdravnik. Klasična razlaga vzrokov za zobno gnilobo je, da bakterije napadajo zobe zaradi ostankov hrane, ki ostane med zobni. Toda to, o čemer se ne razlaga je dejstvo, da so bili raziskovalci domorodnih plemen začudeni nad popolno zdravimi zobmi teh plemen, kjub temu, da si nikoli v življenju niso ščetkali zob. Teorija o bakterijski invazijo zob zato nikakor ne drži vode, saj so bakterije stalno prisotne v številnih delih našega telesa in z njimi lahko bivamo v popolni simbiozi. Pravzaprav brez njih niti ne moremo živeti.
Kar je članek nato pojasnil glede resničnega vzroka za zobno gnilobo je to, da zobno sklenino ne najedajo bakterije, temveč kislina. Ustna slina je ob uživajo naravne hrane takšne kislosti, da ne deluje agresivno na zobe. Če pa jemo določeno hrano, recimo sodobno procesirano hrano, pa se kislost sline spremeni in potem počasi začne najedati zobe. Ključ za zdrave zobe torej ni ščetkanje, niti nitkanje, temveč sprememba prehranskih navad.
Drugi članek me je še bolj osupnil. Razložil je, kako je nitkanje zob celo izjemno škodljivo in da povečuje nevarnost vnetja dlesni. Z nitkanjem namreč bakterije in hrano med zobmi samo še bolj potisnemo v prostor med zobmi in dlesnimi, kjer se zadržuje še največ bakterij. Na ta načim dlesni razdražimo in bakterije preskrbimo s še več ostanki hrane, tako da se razbohotijo in povzročijo vnetje.
Vse to je samo eden izmed primerov, ki kaže, kako naresnične so lahko informacije, kljub temu, da prihajajo iz ust visoko priznanih strokovnjakov, popolnoma napačne. Na žalost je tako, da se zaradi želje po dobičku namerno ljudi zavaja ter dezinformira in to multinacionalke počnejo že z infiltracijo neresnic v javne izobraževalne ustanove; vrtce, šole ter fakultete. Poneumljanje se nadaljuje tudi na delovnih mestih zaposlenih, zlasti v javnih ustanovah in visoko specializiranih organizacijah.
Ključno je torej, da vsak od nas pretehta resničnost sleherene ponujene informacije, kajti vse kar sprejmemo vase kot resnico, postane del nas, del našega "operacijskega sistema" oziroma podzavestnega hipnega odzivanja. Trenutne razmere na tem svetu so jasen dokaz, da imamo v sebi polno laži ter idealov, ki povzročajo, da se obnašamo kot virusi ali rakave tvorbe v odnosu do sveta. Brez obzira do drugih živih bitij delujemo po nezavednem uničevalnem programu, zato je nujno, da nekaj naredimo glede tega. Celotno družbo moramo intenzivno očistiti, se resetirati in to nam je edina rešitev, sicer bomo ta svet dokončno ugonobili in s tem hkrati tudi sebe.