Zasledim trditev, da je zunanji svet samo posledica naše notranjosti in da se je zato potrebno osredotočiti samo na odstranjevanje vzrokov za probleme v naši notranjosti, namesto da bi tratili čas z odpravljanjem posledic v zunanjosti. Na videz zelo modra trditev, saj resnično vplivamo na zunanji svet na osnovi naših notranjih misli in želja. Ampak če malce bolj natančno pogledamo vzročnost dogodkov, lahko vidimo, da ni ravno vse tako enostavno. Kajti če bi lahko zunanjost izboljšali zgolj z osredotočenost na notranjost, bi to dosegle že razne religije in duhovne poti, ki že tisočletja pozivajo ravno k temu.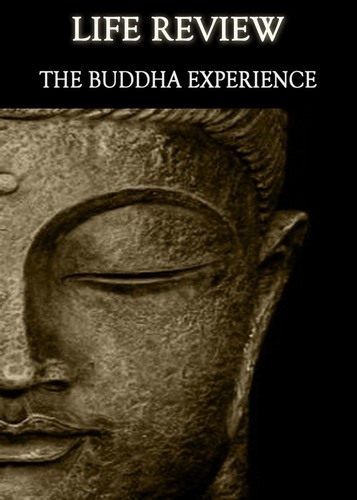 Veliki razsvetljeni mojstri, kot so Buda in podobni, so celo trdili, da zunanjega sveta niti ni potrebno spreminjati, ker je iluzija, projekcija čutil človeškega telesa. In potlej imamo metode, kot so meditacija vizualizacija, astralna potovanja, skratka raznovrstne aktivnosti, ki jih lahko izvajamo v naši umski domišljiji. Posledica je to, da so nekateri postali popolnoma nesposobni funkcioniranja v temu sistemu, izobčili so se iz družbe, izstopili iz omrežja in živijo ločeno življenje, v skladu z naravo. Za nekatere je to morda rešitev, vendar pa je to zgolj beg pred problemi, namesto da bi se problemi odstranili.
Spreminjanje notranjosti je res da pomembno za izboljšanje razmer na svetu. Vendar je ključno, da najprej ozavestimo miselne in vedenjske vzorce, potem pa jih spremenimo, oziroma si odpustimo tiste, ki nam onemogočajo, da bi funkcionirali v tem fizičnem svetu v sožitju z ostalimi živimi bitji. Poleg tega je zmožnost, da si lahko vzamemo čas in se posvetimo notranji preobrazbi, odvisna tudi od zunanjega sveta. Vse na tem planetu je polastninjeno in zelo težko preživiš brez denarja, tega pa je potrebno nekje zaslužiti. Posledično nas zunanji svet omejuje pri temu, da bi se lahko osredotočili na notranjo očiščevanje.
In če potem raziščemo, kako je pravzaprav nastal naš notranji svet, kako smo dobili nap celoten sedanji program, torej skupek definicij, prepričanj, idealov in predsodkov, potem lahko vidimo, da je to rezultat naših izkušenj v povezavi z zunanjim svetom. O trenutka ko smo se rodili v ta svet (v bistvu že prej), je vpliv našega zunanjega sveta, torej okolica in starši, postal tisti dejavnik, ki je vse bolj oblikoval našo notranjo izkušnjo in miselne vzorce. In tudi kot odrasle osebe še naprej na naš notranji svet vplivajo vsakodnevne izkušnje z zunanjim svetom, drugimi ljudmi ter številnimi mediji.
Zgolj osredotočanje na notranjo preobrazbo torej ni dovolj, ker na nas neprestano deluje tudi zunanji svet. Iz tega razloga je najbolj učinkovito, da hkrati preobražamo naše notranje miselne in vedenjske vzorce, recimo preko spletnega tečaja DIP, ter hkrati tudi spreminjamo znuanji svet oziroma globalni sistem preko kakšne politične rešitve, kot je na primer LIG. Celotna zgodba je zelo podobno vprašanju: Kaj je bilo prej, kokoš ali jajce? Oboje je med seboj povezano, notranjost vpliva na zunanjost in zunanjost vpliva na notranjost. In samo celostni, integralni pristopi bodo imeli trajen učinek.