Človek je za razliko od drugih živih bitij bistveno manj prilagojen na zunanje vremenske razmere in zato potrebuje dodatno zaščito, torej obleko ter bivališče z možnostjo prilagajanja sobne temperature. In potlej je tudi odvisno od intenzivnosti človekove fizične telesne aktivnosti v bivališču, ali je zadostna malce nižja temperatura prostora, ali večja toplina. Že s samim fizičnim delom se človek ogreje in včasih mu postane vroče celo v hladnem prostoru. Ob delu z računalnikom, kjer človek več ali manj nepremično sedi, pa je potrebna višja sobna temperatura.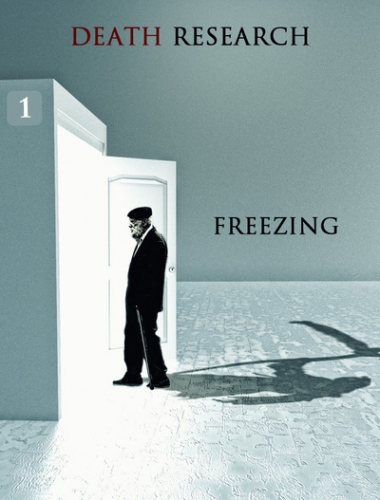 Jaz na primer sodim v slednjo skupino, torej ljudi, ki večino časa preživijo za računalnikom in ustreza mi višja tempratura prostora. V moji delovni sobi je radiator, priključen na centralno kurjavo, peč pa se prižiga in ugaša v skladu s programom na termostatu, ki je v drugi sobi. In tista soba je izpostavljana vdoru hladnega zunanjega zraka ob odpiranju vhodnih vrat. Torej, med tem, ko se sosednja soba ohladi ob odpirtju vrat, temperatura v moji ostane enaka. In ko peč skuša ogreti sosednjo sobo, se radiator v moji sobi tudi ogreje in dvigne temperaturo v moji sobi več, kot je to potrebno. Občutek toplote radiatorja vpliva na mene tako, da me omami in naredi lenega ter zaspanega. Zaželim se poležavanja in razvajanja, zgubim koncentracijo in moje delo trpi.
Druga toplotna omama, ki me zavaja je postelja. Ko se zjutraj zbudim, mi občutek prijetne tople in zapovrh še mehke postelje, nikakor ne dovoli vstati. Nekateri so se navadili, da skočijo iz postelje tako, ko se zbudijo, meni pa se to zdi veliko nasilje nad ubogim fizičnim telesom. Raje se lepo počasi pretegujem, zmasiram, pomanem oči in naposled vstanem. Toda včasih, ko se na ta način kobacam iz postelje, se zopet zazibam nazaj v spanec, kar ima zelo zoprne posledice. Čudno je to, da se po podaljšanem spanju zbudim celo še bolj omotičen, kot takrat, ko vstanem dokaj hitro. Včasih se mi med podaljškom zgodi celo to, da si nekako poležim oko in potem me boli in draži skoraj ves dan, kot da bi imel kakšen tujek v očesu.
Skratka, fizično, kot tudi čustveno ugodje, je zelo mamljivo in zasvajajoče. Tako umske, kot fizične energije so skušnjava, ki se ji mora človek upreti, če želi ostati v ravnovesju oziroma notranji stabilnosti. Še bolj pa je samoobladovanje glede prekomernega ugodja pomembno, če se želi doseči neke večje ali višje življenjske cilje. Če bi dovolili, da nas zmoti vsaj najmanjši dražljaj ugodja, bi nas to speljalo stran od aktivnosti, ki so potrebne za dosego naših ciljev. Izbiramo lahko torej, ali bomo sužnji prijetnih občutkov in čustvenih energij, ali pa se bomo disciplinirali in vodili sami sebe na osnovi principa. Kot živo bitje imamo možnost dokazati, da je življenj v nas mogočnejše od katerih koli energij, ali pa se prekomerno prepuščamo energijam, ki naposled uničijo naše fizično telo.