Bloge pišem z namenom. Osnovni namen je ozaveščanje določenih dejstev, kajti preko pisanja iz svoje podzavedne in nezavedne ravni uma povlečem informacije sem in se jih na ta način lahko v polnosti zavedam. Ko enkrat pretočim svoje misli na celulozni ali elektronski papir, mi ne morejo uiti tako kot na primer umske misli, ki se gibljejo hitro kot blisk. In potem napisane besede lahko analiziram, razčlenim in ugotovim, ali so kakšna prepričanja, ki jih imam v sebi, nerealna, omejujoče in meni ter drugim povzročajo težave. Naposled takšne misli odstranim s samoodpuščanjem in se na ta način notranje očiščujem in čustveno stabiliziram. No, ni pa to edini razlog, zakaj pišem. Drugi razlog je to, da tudi druge ljudi oziroma širšo javnost opozorima na določeno problematiko in na koncu tudi ponudim učinkovito rešitev. Vsak ima torej lahko od branja mojih blog zapisov precej koristi. Včasih pa si vzamem za dnevno temo neko problematiko, ki jo je izpostavil nekdo drug, vendar sem videl, da ta oseba ni povsem usklajena z univerzalno fizično realnostjo, temveč se še lovi na subtilne pasti uma. Zato najprej napišem blog, namenjen kot pomoč tej osebi in ji ga potem posredujem v branje.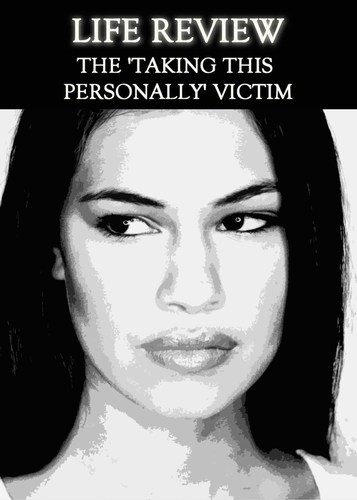 Včasih potem oseba moj zapis prebere, včasih pa ne. Ampak podobno se dogaja tudi z drugimi osebami in z ostalimi objavami na splošno. Le redki si vzamejo čas, da blog sploh preberejo. Nekateri samo preberejo naslov objave in potem komentirajo zgolj na naslov, brez da bi spoznali vsebino. Nekateri pa na naslov zelo čustveno reagirajo, čeprav je vsebina morda precej drugačna, kot pa si ustvarijo predstavo na osnovi naslova. Morda so eni izmed tistih, ki so si nadeli osebnost žrtve in enostavno reagirajo na kar koli z osebno užaljenostjo, ker je to pač njihova strategija pridobivanje pozornosti. Takšnim se res ne more ničesar dopovedati, ker bodo na vse pretege ščitili lastne omejitve, kajti brez njih ne znajo živati.
Ampak tako pač je. Ljudje, ki nočejo poslušati, ki se ne želijo naučiti iz branja spoznanj drugih, se bodo že morali naučiti na osnovi lastnih bolečin. Realnost je za vse enaka, vesoljni zakoni so univerzalni in nihče se jim ne more izmuzniti. Tisti, ki živijo v iluziji uma, in ustvarjajo nestvarne domišljijske ideale, takšni imajo velik problem sprejemati sedanjost takšno kot je. Svobodna volja za njih pomeni, da lahko počnejo kar koli brez posledic, vendar se motijo. V resnici ima čisto vsako dejanje posledico. Vsaka naša odločitev vpliva dolgoročno in daljnosežno na vse živa bitja v stvartvu, ne glede na to, ali se to zavedamo ali ne. Lekcij življenja se zelo počasi učimo, ker so posledice naših dejanj običajno zamaknjena časovno in prostorsko. Lahko se posledice neke naše odločitve manifestirajo šele čez nekaj dni, tednov, mesecev, let, ali celo življenj. In lahko se kažejo daleč od našega vidnega območja, morda celo na drugem koncu sveta ali vesolja.
Kot sem dobil informacijo, pa se je pred nekaj leti zakon karme precej spremenil. Med tem, ko so se karmične posledice dejanj nekega posameznika še do pred nedavnim zmanifestirale šele čez mnogo let ali življenj in se zato nihče ni zmogel naučiti odgovornega obnašanje, je sedaj malce drugače. Čas med vzrokom in posledico se je skrajšal. Zakaj je tako, kdo in kako je to naredil, o tem tukaj ne bi pisal, ker te stvari še jaz komaj dojemam, toda za tiste, ki bi želeli več izvedeti o tem, je na voljo gradivo, ki o tem podrobno poroča. Skratka, mene nič kaj dosti ne gane, če nekdo zaradi lastne čustvene reakcije ne zmore prebrati mojega zapisa in si z njegovo pomočjo pomagati. Sedaj fizično telo vsakogar intenzivno podpira in reflektira z bolečinami, boleznimi in poškodbami, ki so lahko celo smrtne. Odločilo se je, da se v tem stvarstvu egoizma, ločenosti in škodovanja drugim ne bo več dovolilo. Svobodna volja ne obstaja. Ne moreš se odločiti, da ne boš del celote, ker obstaja samo ena, univerzalna realnost. Odločiš se lahko samo med tem, ali se boš uskladil z zakoni celote, ali pa te bo celota izločila iz obstoja.
V zvezi z napisanim priporočam poslušanje naslednjega audio posnetka:
Life Review - The 'Taking this Personally' Victim